Photo: Courtesy of Sumiko Wilson, Adi Giesey, and Ama Kwarteng
Beauty
Plus, eight other June beauty releases Coveteur's beauty editors can't stop raving about.
We've reached the point in the year when it's not just hot outside, it's sweltering. And with next-level temps that are probably only going to get hotter, it's important that our beauty go-tos can take the heat. Needless to say, the bar for summer beauty is high. Amidst all of the products that our team tested this month, there were products we liked, products we loved, and products that we couldn't help but work into our group chats and dinner party conversations. Keep reading for the June 2022 releases that have our beauty team's seal of approval.
Ama wearing YSL Beauty's Nu Lip & Cheek Balm Tint.
Photo: Courtesy of Ama Kwarteng
YSL Beauty's latest launch is the MVP behind all of my summer makeup looks. Not only does the multitasking lip and cheek balm blend seamlessly, it's also infused with hyaluronic acid, orange blossom, and shea butter to deposit a gentle wash of color without drying out skin.
Yves Saint Laurent
It's no secret that I'm a huge Soft Services fan—the brand was a 2022 Beauty All-Stars winner—so I had high expectations for their latest launch. Spoiler alert: It does not disappoint. The lightweight gel lotion is perfect for summer. Plus, it slips on to my skin, moisturizing it without leaving behind a sticky residue. I apply it right after I hop out of the shower and the formula soaks in immediately, leaving my skin soft and smooth all day long.
Soft Services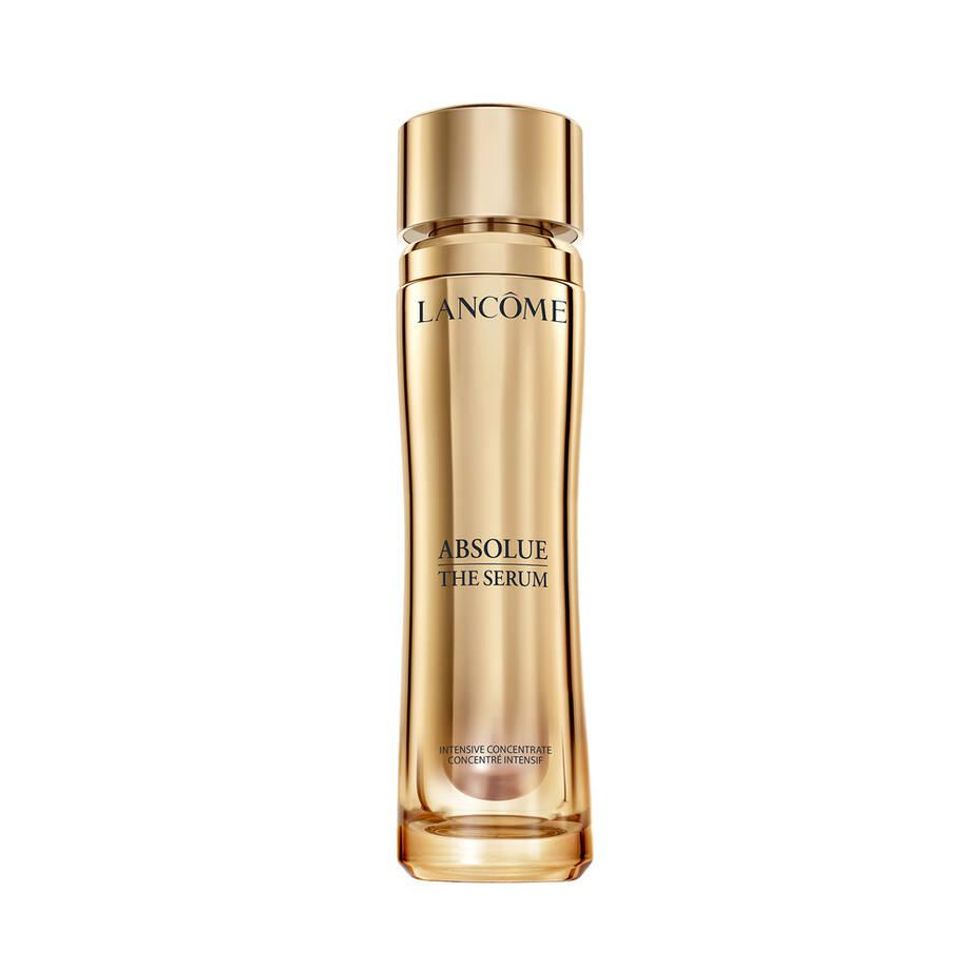 My skin has been super congested lately (think: clogged pores and bumpy skin) and this serum has been a godsend. It's formulated with a gentle exfoliating acid complex and vitamin E—two ingredients that work to block harmful free radicals, hydrate the skin, and rev up the cell turnover process. Ever since this became a mainstay in my skincare routine, I've noticed fewer breakouts and smoother, more even-toned skin.
Lancome
Sumiko wearing Rhode's Lip Peptide Treatment.
Photo: Courtesy of Sumiko Wilson
I'll admit I always approach celebrity skincare drops with a healthy dose of skepticism, but the second I swiped on Hailey Bieber's new peptide treatment, I was hooked. Just a tiny dab leaves my lips with a juicy, glazed finish that rivals my favorite gloss. The shea butter and peptide-rich formula delivers a serious boost of moisture that leaves my lips pillowy soft. Three cheers, Hailey!
Rhode
I'm pretty sure I audibly gasped the first time I rubbed this into my skin. I've always struggled with dryness, which usually leaves me feeling itchy and makes me more susceptible to scarring—it's a very vicious cycle. With this in mind, Slather feels like it's tailor-made for gals like me. The exfoliating ingredients improve the appearance of bumpy, flaky, or discolored skin, but it leaves me feeling baby soft. My ashy days are o-v-e-r.
Topicals
Lately, getting ready doesn't feel complete without at least a few minutes spent wearing these collagen-rich patches. After 15 minutes (which can easily turn into 30 if I'm really relaxed), my eternally snoozy undereyes are brighter and my lip lines are less pronounced and frowny. The set comes with two types: half-moons for the under-eyes and ovals for the forehead, lip lines, and nasolabial folds.
Peter Thomas Roth
Adi wearing Kosas' Hotliner Hyaluronic Acid Contouring Lip Liner.
Photo: Courtesy of Adi Giesey
As someone who has never been a huge fan of wearing lipstick, lip liner is a holy grail. You can get a hint of color and definition without the intensity of a full formula. This one is super hydrating, easy to apply, and wears perfectly when paired with a gloss.
Kosas
The brand's cult favorite moisturizer just got a lightweight makeover. My golden skincare rule is to swap out my rich winter products for something that feels more thin on the skin during warmer months. I've been obsessing over this serum-like consistency that sits perfect under makeup. Baobab leaf extract, poria mushroom, and lemon myrtle extract helps calm skin while leaving behind a subtle mattifying finish.
Augustinus Bader
​Over the past few years of persistent hand washing, I've found bits of joy in splurging for a fancier cleanser to sit on my bathroom sink. After all, hand wash is the single beauty product that I use most times throughout the day. I love how each pump of this formula has tiny pieces of pumice to get that extra boost of exfoliation. It always leaves my hands satisfyingly soft and feeling clean.
+Lux Unfiltered