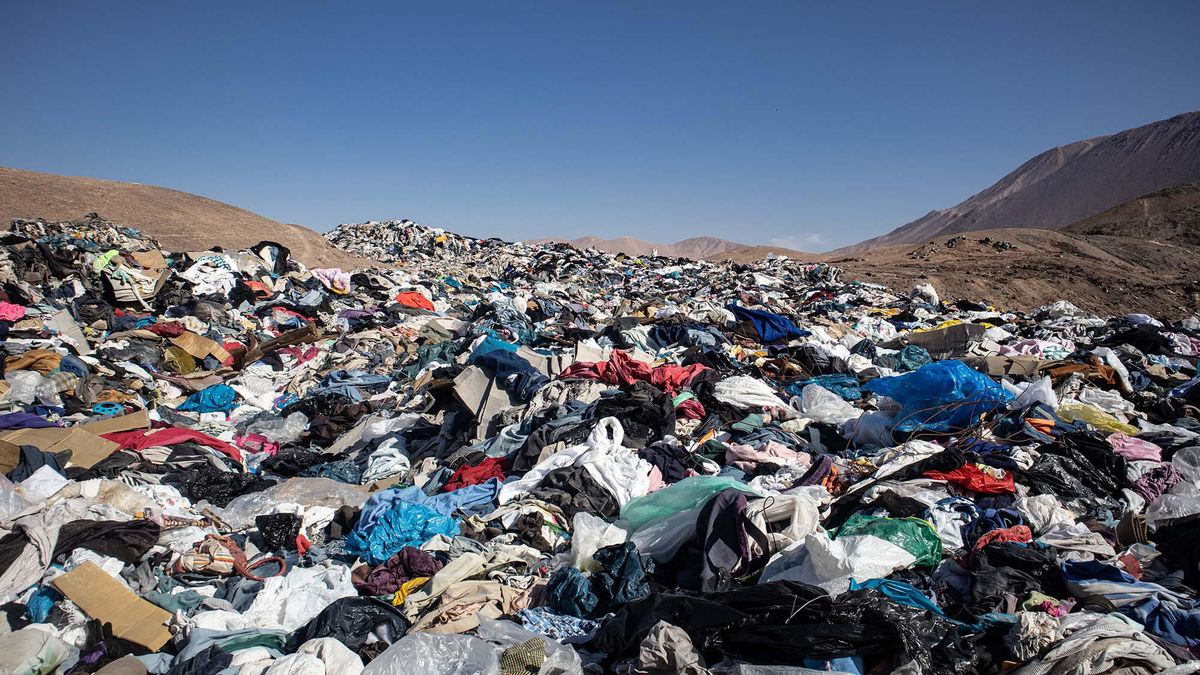 Fashion
A Fashion Consumer's Guide to the B Corp Certification
A testimony from the brands who qualified.
Sustainability, transparency, traceability, social responsibility, diversity, these buzzwords make appearances on most corporate websites but what do they really mean? And more importantly, how do you quantify them? Amidst throngs of greenwashing and empty promises, many companies are embarking on the cumbersome journey towards a B Corp Certification, specifically in the fashion industry.
In October of 2021, Chloe achieved their B Corp Certification, reminding the luxury field this is a topic that should concern more than simply the Patagonia's of this world (a B Corp Best for the World: Overall). The range of performance within luxury in these areas is incredibly wide and by having B Corp as a broad and increasingly recognized standard by consumers," explains founder/CEO of Another Tomorrow Vanessa Barboni Hallik, "people can navigate to the brands in every segment of the market that truly reflect their values—and raise the bar for the rest." Within the luxury sphere specifically, Another Tomorrow, Monica Rich Kosann, and Vestiaire Collective are each certified, while the broader apparel industry counts VEJA, KOTN, Allbirds and more as qualifiers.
The B Corp certification has introduced a sustainability metric system that extends over all industries and evaluates brands on all aspects of their business from their environmental impact to the treatment of their employees. There are currently over 3,500 B Corps out of over 100,000 applicants over the past 10 years. A trend worth paying attention to, the consumer knowledge component is still lacking in most cases. We've asked a few brands who are either certified or in the process to recount what they think consumers need to know.
A Rigorous Evaluation Process
Nearly every brand I spoke with used some form of the word rigor when describing the application process. "It's a significant undertaking," says Rami Helali, co-founder and CEO of KOTN, a B Corp Best for the World: Community recipient. "It's a lot, a lot of questions, a lot of documentation." The extent of which depends on how much of said documentation you already have in place.
Whereas KOTN benefitted from pre-existing internal stipulations and achieved their certification in months, outdoor activity apparel brand 66˚North has been working on theirs for more than a year. "The initial information gathering was a huge part of this, as the B-Corp standards are rigorous, but the auditing and documentation process is what's taken the longest," says Matthew Woolsey, global president. As a company with sustainability at the forefront of their practices, 66˚North had many of these practices in place minus the evidence in writing. "As a result we've spent a huge amount of time recrafting and rewriting company bylaws or policies in order to achieve the required level of legal compliance," assuring practices that were previously based on trust are now legally binding.
The B Lab tailors the path to certification to a company's size, sector, profits, etc.—it's not a one-size-fits-all evaluation. According to the VEJA team who took nearly a year to complete their application, "The B Corp process involves about 300 open and very detailed questions about the company. The questions focus on the wages, the suppliers, the team, the environment, the workplace or the governance."
A Holistic Approach
"For us, B Corp certification is the most holistic and practical means of demonstrating how we walk the talk and hold ourselves accountable in our theory of change and commitment to human, animal and environmental welfare," says Barboni Hallik of Another Tomorrow. The certification examines five categories: governance, workers, community, environment, and customers. According to the B Lab website, "B Corp Certification is the only certification that measures a company's entire social and environmental performance. From your supply chain and input materials to your charitable giving and employee benefits, B Corp Certification proves your business is meeting the highest standards of verified performance."
Helali reveals KOTN spends a great deal of time sussing out which organizations and certifications to trust concerning different aspects of their supply chain, merchandising, design, etc. B Corp attracted their attention because it offers a holistic organizational business approach versus adhering to a singular aspect of the business.
On top of that, this certification isn't specific to apparel or even to the production of goods either. "As a customer, when I see a food and beverage company that is B Corp certified, I don't know that much about food supply chains, how food is prepared, made, grown, all of those things," Helali adds, "but I have the comfort of knowing that B Corp has gone through that work to validate those things." It's one certification to learn about that adheres its evaluation to all types of companies.
A Continuous Process
This is not a one-and-done sort of title; the goal is to change the way companies operate at a systemic level. The B Lab grades each business on their Overall B Impact Score on a scale of 1 to 250. In 2021, Chloe received an 85.2, KOTN a 121.3 (up from their 2017 score of 95.5), Vestiaire Collective a 89.4, VEJA and 84.2. For context, a company must receive at least an 80 to qualify and the median score of ordinary businesses is a 50.9.
Once they've qualified, every B Corp certified company must recertify after their third year, however B Corp can always audit them at its own discretion. Yes, all these evaluations highlight businesses' strengths but even more importantly help companies to identify their weaknesses and areas for growth. Hopefully, the process can both hold them to a higher standard and inform how they put new processes in place.
"On a design level, being a B Corp. has inspired us to create new collections," reiterates jewelry designer Monica Rich Kosann. "In 2020, we introduced Diamonds Reborn, new designs that use only post-consumer recycled gold, and repurposed natural diamonds from older jewelry styles. We continue to introduce Diamonds Reborn drops throughout the year with great success and consider adding collections like these to be one of many steps in becoming a more sustainable jewelry brand."
Consumer Peace of Mind
Beneath the muddled umbrella of sustainability, the onus often falls on consumers to conduct their own research. This puts the responsibility back in the hands of the corporations. "We can't be sure how people feel about VEJA's B Corp status, and it's certainly possible many of them are not aware of exactly what it entails," says a representative from the VEJA team. "Our certification is available on our website as we wanted to show everyone the details of the questionnaire. If they are interested, the information is available." All of that intel is also a Google search away. Visit VEJA's B Corp page in the directory and you'll learn their score and, if you wish, can delve deeper into the breakdown of the assessment—and it's all relatively easy to digest.
"It's hard to quantify the effect but I would say as we have gotten larger as a brand and our community has expanded, the important part has been just making that information accessible to our community," says Helali. "That's how I view the B Corp. It just adds accessibility and peace of mind."