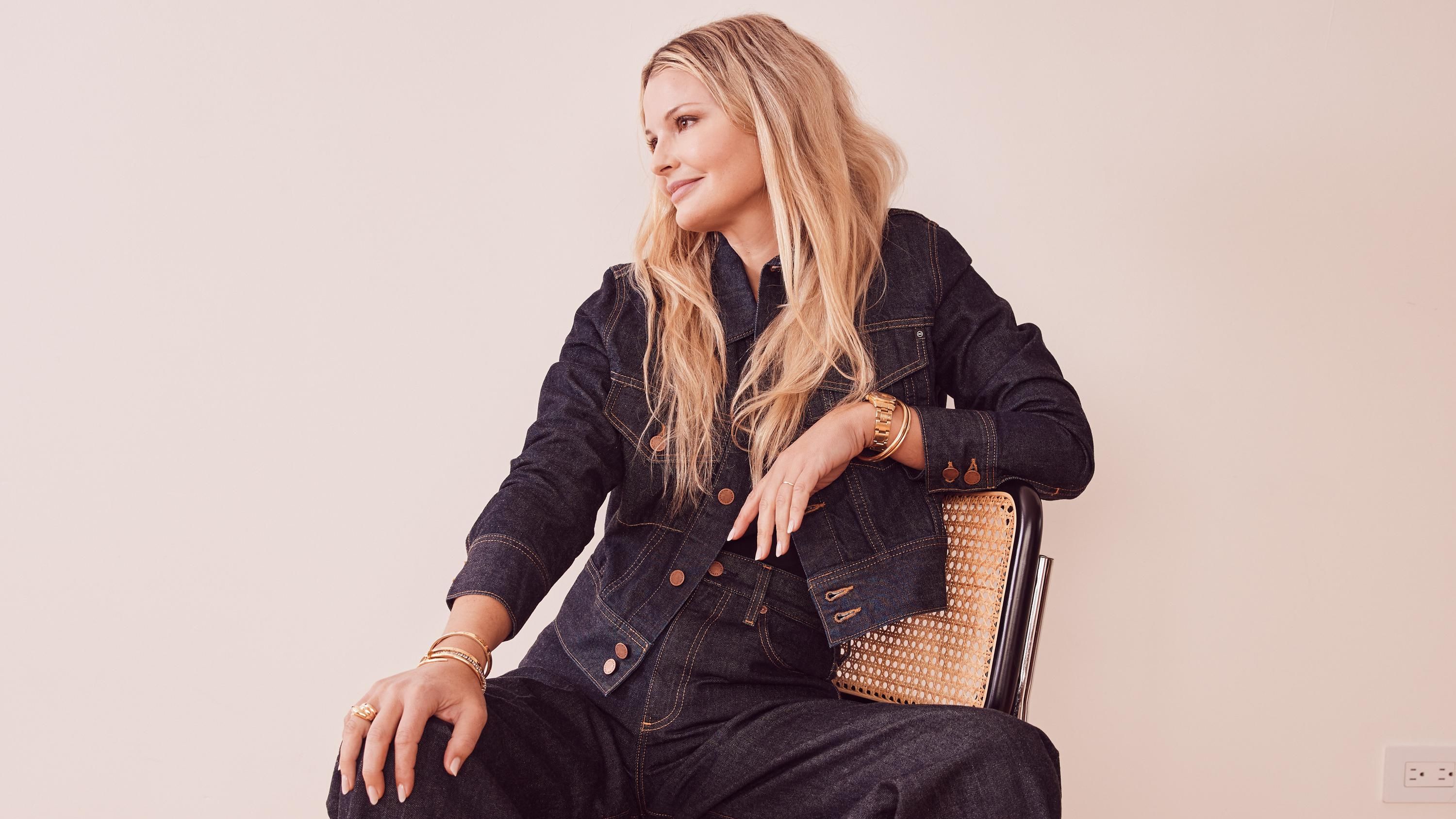 Fashion
Perfect for in and out of the office. In collaboration with AG.
Brook Pifer
Alexis Badiyi
Photo Assistant:
Michelle Garcia
Hair & Makeup:
Gregg Hubbard
DIT:
Mat Gaver
Now more than ever, "work clothes" need to be versatile. Some days you're in an office, others you're traveling between clients or prioritizing meetings in between running errands or doing afternoon school pickup. It's in these situations—ones that call for polished ensembles that aren't too stuffy—where denim is the hero.
What do we mean? Ahead, stylist Alexis Badiyi demonstrates the power of denim flawlessly in six looks that feature tailored, timeless designs by AG, modeled on Coveteur's Head of Brand and Editor-in-Chief Jessica Teves. Featuring the label's iconic denim designs, each ensemble strikes a balance of sleekness and creativity. Denim-on-denim outfits come together in a fresh, casual approach to suiting, and a no-fuss button-down look gets elevated with high-waist jeans with an extra-wide-leg silhouette. Meanwhile, the essential denim jacket finds a home sandwiched between a basic crewneck tee and a sharp plaid overcoat. Below, Badiyi explains the tricks to all these clever, polished outfit equations that work for the office, home, or some unconventional combination of the two.