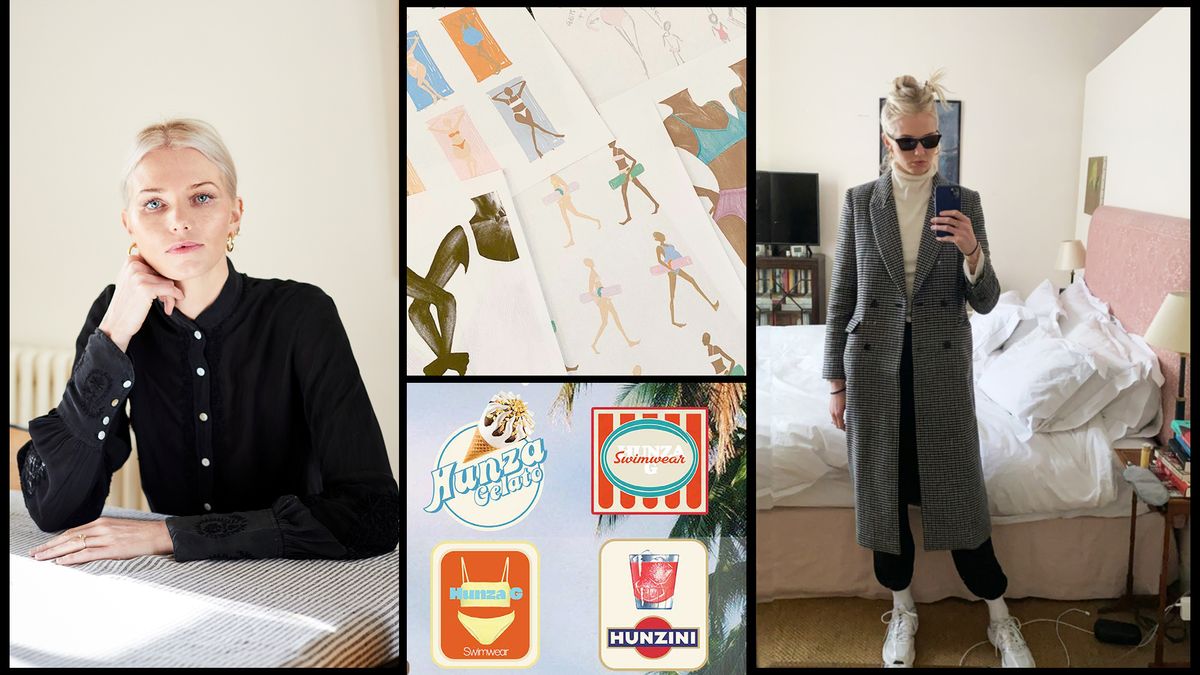 Career
Working from Home with Swimwear Designer Georgiana Huddart
Variety is the spice of (WFH) life.
Graphics
Stacey Toth
Each week we're checking in with friends to see how they're finding balance, working from home, and generally evolving and advancing their careers. This week we chatted with Georgiana Huddart, the creative director and co-founder of cult-favorite swimwear line Hunza G. Amidst the pandemic, Huddart continues to grow her business by expanding the company's sustainable practices and collaborating with new creatives. Her secret to success? Adding variety to the workday, staying curious, and taking breaks. Read up on her WFH tips and shop her must-have products below.
How do you start your days?
"I start my days with a cup of coffee, always. It's the most exciting part of my day (that's quite sad!)—when I was pregnant I really missed my coffee hit. I try and get up before my son (Frank Valentine) so that I have 10 minutes to gather my thoughts before the mayhem begins."
Are you incorporating movement or exercise into your routine? If yes, anything you're loving at the moment?
"Yes, very much so. I really enjoy exercising—especially in lockdown. I find my day is a breeze if I have done some form of movement, even if it's just 10 minutes of breathing and stretching. I was running, but it's now -1 and I just can't handle the cold, so I do online Pilates classes with Ten Pilates. Looking after a baby can be really tiring, and when I feel fit, I have more energy and patience to juggle work and be a mother." 
---