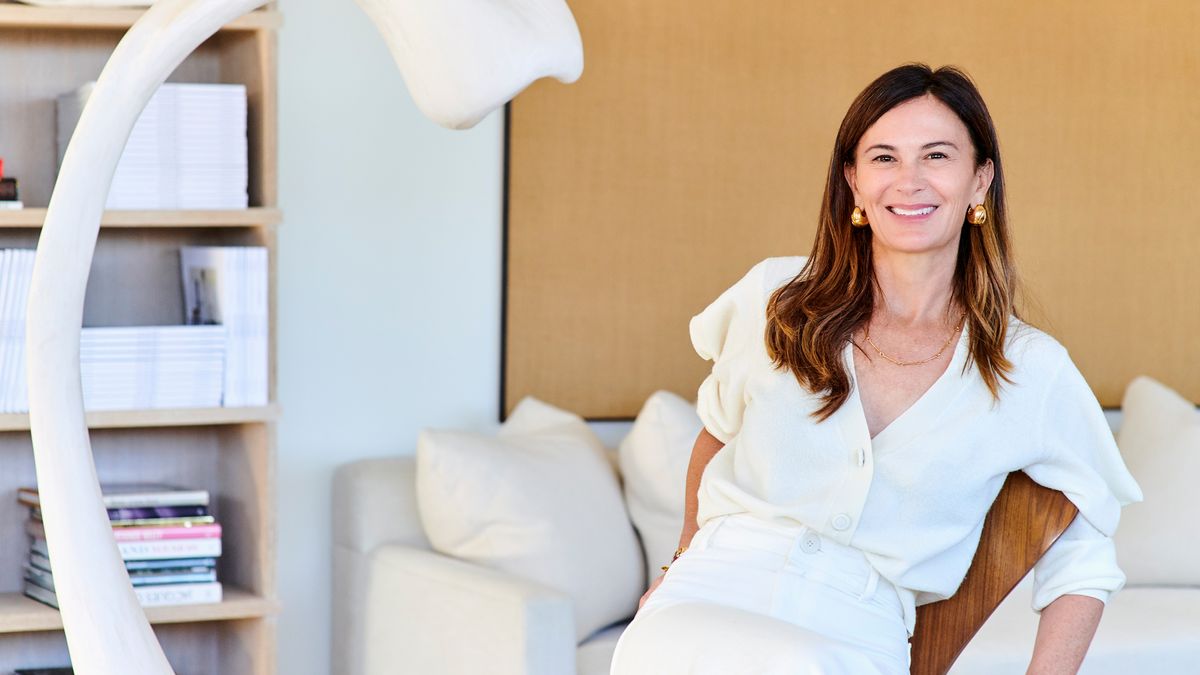 Career
A Glimpse Into the Life of Editor-in-Chief Sarah Harrelson
How she holds her ground in a world of never-ending content.
We are bombarded with images and
content
all day long. Instagram, Pinterest, Twitter, advertisements, television, podcasts, emails, video, etc. Until roughly a decade ago, a magazine was one of few predominant sources for both information and inspiration. For so many of us who currently operate within the creative world, it was our first taste of an aesthetic inclination, so these publications developed a weight, an importance, a respect. Now, in 2021, as magazines battle other quicker, more digestible forms of content, its gravitas falters. Luckily, some, like
Sarah Harrelson
, still hold magazines in that same storied regard.
Harrelson, interestingly enough, began working in social justice and politics, specifically in the office of one New York governor Mario Cuomo. Initially set on a career path outside the arts, Harrelson recalls being "instantly sucked in when I realized I'm really visually driven. I think the process of creating layouts is possibly the most calming process. Once I realized that and I realized the power of storytelling, I fell in love with magazines." What began as an internship at
Elle
has evolved into a decades-long career in magazines, culminating in the launch of her own publication. In a venture to take control of the stories told about the art world, Harrelson founded
Cultured magazine
in 2012. "When I started the magazine, it was really the first time I felt that I had creative freedom in doing something," explains the editor-in-chief.
The magazine covers art, or culture for that matter, in all its forms—fashion, interior design, film, and, of course, art itself. They've featured everyone from Bottega Veneta's Daniel Lee to curator
Destinee Ross Sutton
to Chef Marcus Samuelsson. She chalks her Tina Brown
–
esque "high-low" approach up to an insatiable curiosity. "I'm as curious about pop culture and a young rapper as I am about someone straight out of Yale with an MFA in painting," Harrelson tells Coveteur. "They both intrigue me." We sat down with the multifaceted editor-in-chief to discuss her approach to journalism, the things that keep her sane, and how the pandemic has underscored the importance of loving what you do.
---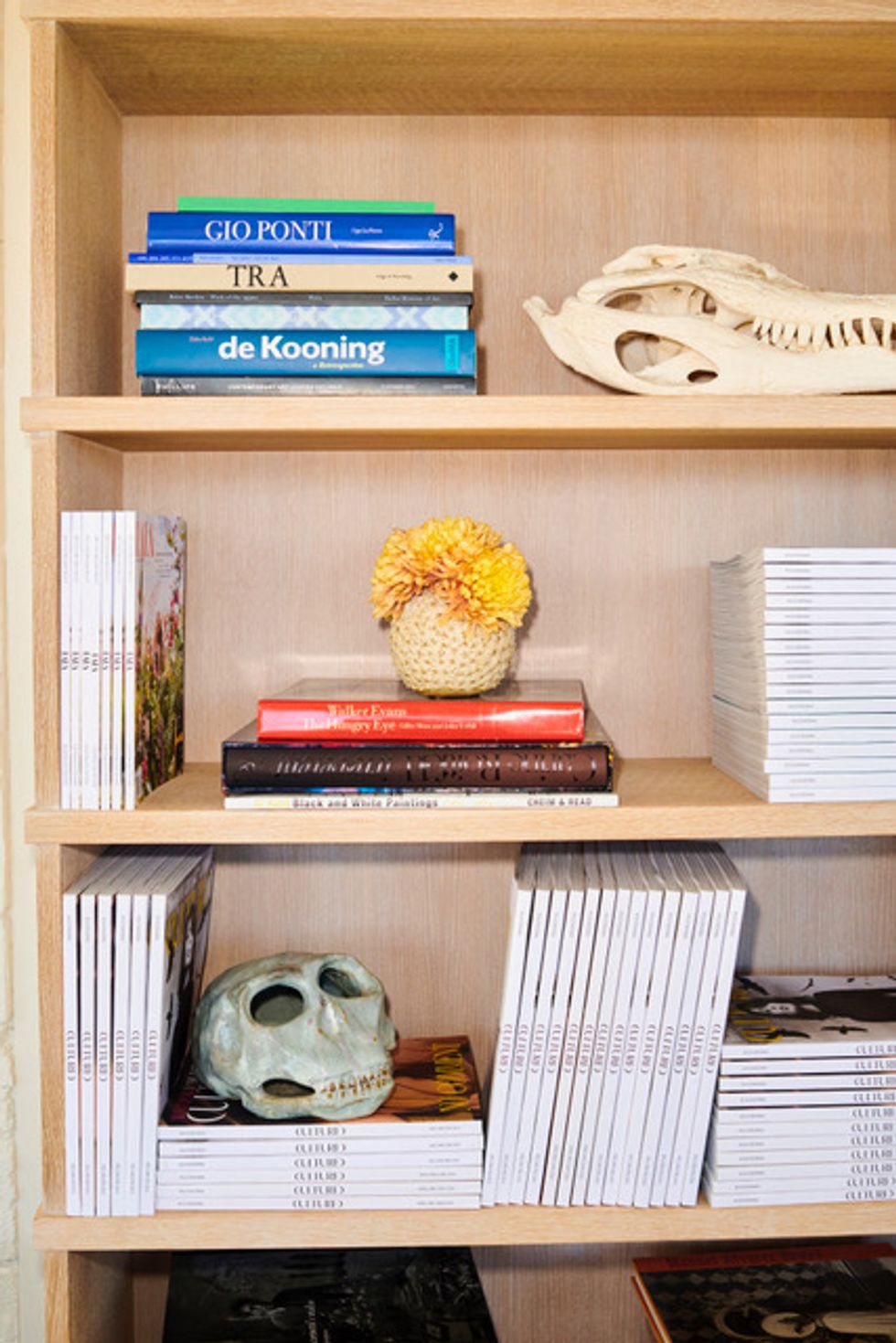 Photo: Stewart Shining
In an era wrought with anti-print rhetoric, why did you decide to launch
Cultured
as a print magazine?
"I don't really think that everyone is anti-print. I mean, I know the commentary and the thought process and I've changed my reading patterns, too, of course. There are several things that I read online every single day. When I started the magazine, it was really the first time I felt that I had creative freedom in doing something. As someone who had worked for people for 15 or so years, I just felt like, 'Oh my god, I can't wait to create whatever I want to create and also, frankly, break every rule I ever learned.' I remember my first issue, I ran two blank white pages. I was so empowered by the sense of being in charge of the stories that I wanted to tell. I do think sometimes there's such a distinct pattern about coverage.
'
These are the 150 people we cover and this is when we cover them
'
—when they have a movie launch and whatever. I wanted to go against those patterns. I wanted to do a magazine—no offense to publicists—but without publicists. I really wanted to have it be more about that and less about a particular set of preconceived standards that existed in the magazine industry. I didn't necessarily have a business plan. I was just really driven by the ability to story-tell."
It seems like you had a lot of talented, interesting friends you could trust to work with you:
"You think about what your skill set is. I've always been someone who—thankfully I'm surrounded by really interesting people—listens. I listen to what they say and who they're buying and what artist is doing what. That's a much more interesting way to get information. I think the first issue was like, 100 pages. I started it really small. I just was like, 'OK, this is what I want to do and these are the people that I want to read about.' The other thing with mainstream publishing is there was what felt to me like a lack of curiosity. I'm a very curious person. I want to read about people I don't know. I want to read about underground curators in small cities I've never heard of who are doing interesting things. I wanted to cover people who perhaps other people, I don't want to say were afraid to cover, but through natural patterns of editing, weren't covering."
What are the benefits of having a print edition alongside your website?
"I really think you have to look at it as three different avenues to reach people. In your overarching content strategy, it's like, 'What's the best way to tell this story?
'
I think there was a trend to make your print more like digital. I sort of went the absolute opposite direction. We're more like a book. We use 80-pound stock and we invest in our images and we invest in typography. I want the print experience to be something that you cannot have online. When people talk about fatigue in print, I think it's content fatigue. I don't think it's unique to print. People won't watch a long video either. I think sitting down and reading, whether it's on your laptop or on your lap, a 3,000-word article is the luxury of time. I think people's attention spans have gotten shorter."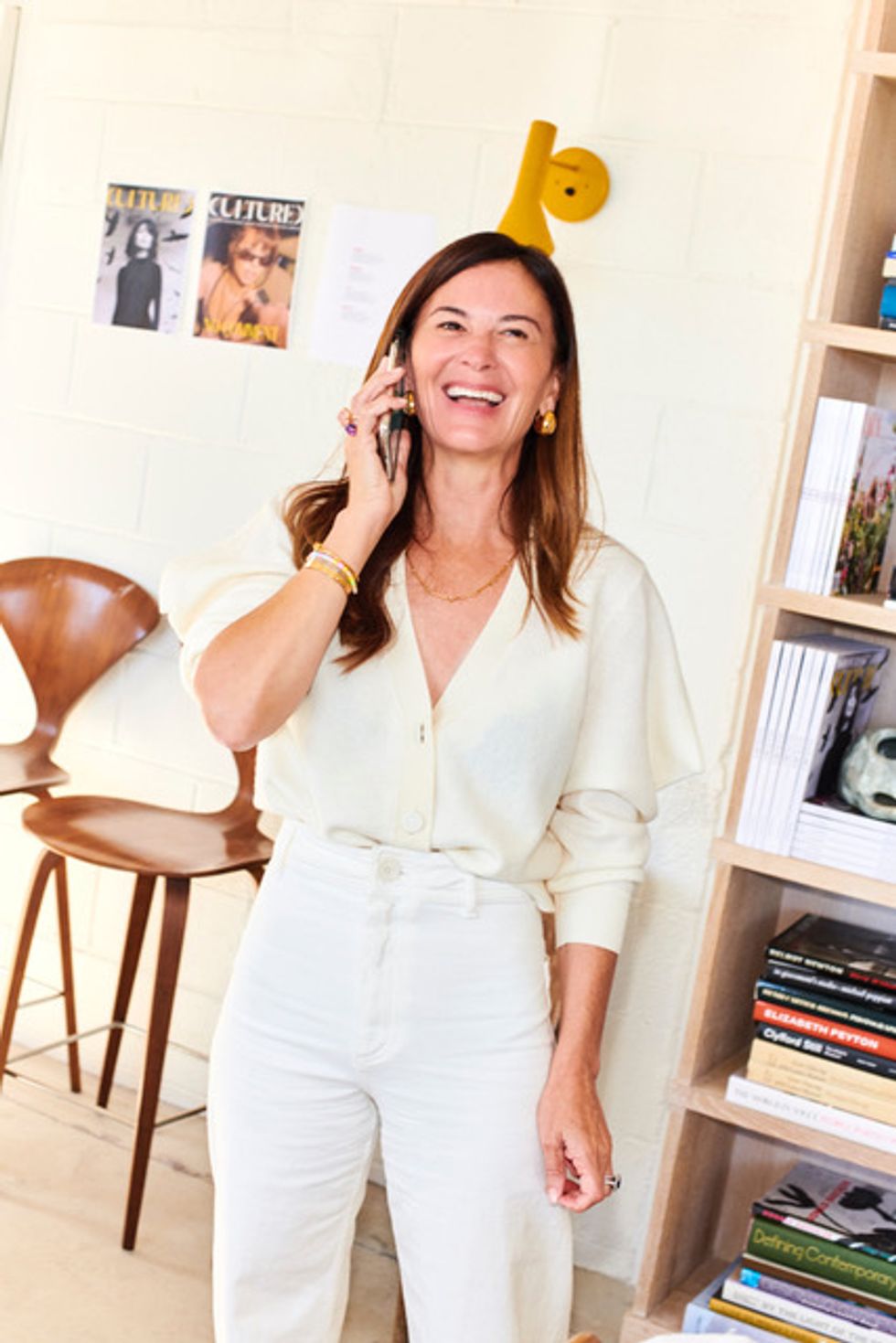 Photo: Stewart Shining
As the editor-in-chief of a smaller magazine, you probably wear a million different hats. How would you describe your job title?

"I always joke I'm an administrative assistant. I deal with the printer, distribution, newsstands, invoicing. I joke that the editor-in-chief part is the absolute easiest part. Sometimes people are like, 'How do you find the stories?' Also the only easy part of the job. The easy thing is the content. Everything else is tough. But sure, I have a teeny-tiny team and we all wear a lot of hats. Because I am the editor-in-chief and the founder, I've been in situations where I'm the publisher, as well, but I have to say, I love that. I get a subscription report every Friday and I read every single name and address on it. That's rewarding. It's the small things. I'm just constantly jumping around from one thing to the next, but it's never boring. I have spent two decades in magazine editing, and I still literally love it. I think that's a gift. I mean, I literally love it."

That speaks to having a job you're really passionate about. I don't know how you dedicate your heart and soul to something you don't love:

"I argue, in magazines, you can't. When I interview people, I argue if you don't love this, if this isn't your first thought when you wake up in the morning, you won't succeed because the work's too hard and tedious. People don't understand how many emails go into one article, let alone a bigger portfolio. So, I argue if you don't love it, if you don't love one aspect of either journalism or photography, why would you do it? The work's too hard."

Do you find any commonalities between successful artists you discover?

"There's a secret sauce. I think there's a few different characteristics that they have to have. When meeting someone, it's about the whole package. That said, there are always stories of people who surprise you one way or another. Again, I go on a feeling. It's people who are approaching the work by focusing on the work and trying not to focus on the market."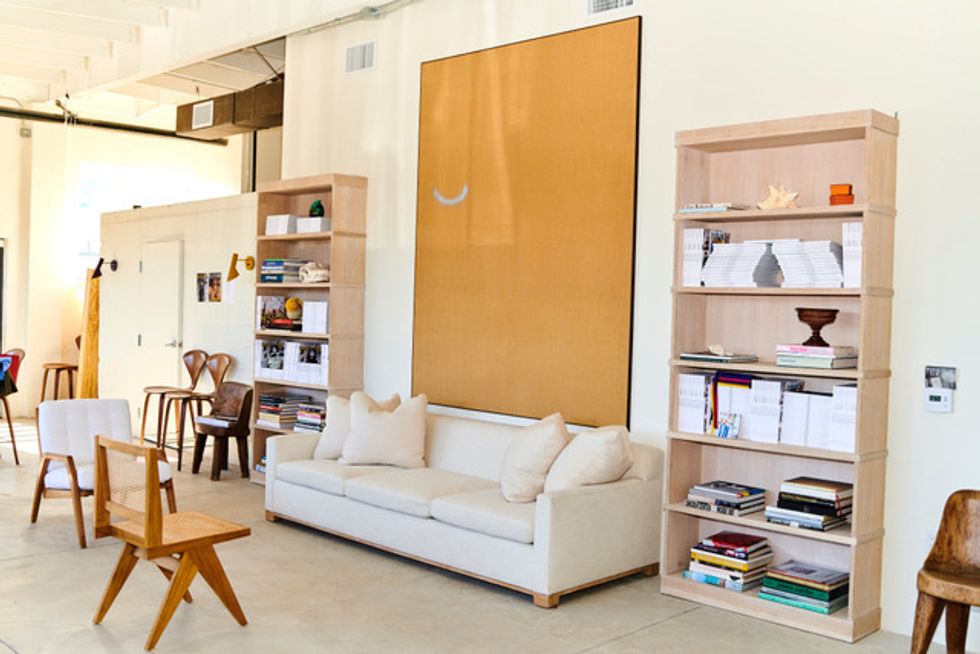 Photo: Stewart Shining
In your eyes, what makes a good story? What keeps you reading until the end?
"For me, it's always the underdog story. It's always that person who has broken in and defied the odds and reached success. You just think of these people we've covered and the resilience and the strength and the persistence it has taken to get them to where they are. That's what's most interesting to me, whether it's a filmmaker or an artist. When we covered
Lena Waithe
, she was working on a series called
Twenties
. She was talking about how people don't understand that she literally spent like, three years getting coffee for people. This series is on how long it takes to have any success. That was so interesting because I always think a lot of it is about persistence. We talk a lot, in my family too, about talent, persistence, you know—what does it take? I remember once someone said to me, 'Oh, you didn't email me back,' and they were so upset. I thought if I had that attitude, I would have folded my magazine a long time ago because do you know how many people don't email me back? You just have to keep going and pushing. I love those success stories. I always find that fascinating."
Having so much on your plate, what keeps you sane?
"Well, that changes all the time. Reading, nature, walking, exercise, time with my kids—sometimes. I find it's really important to be alone a little bit. That is the hardest thing. There are so many things coming at you. I hate ending the day with that feeling like, 'Oh my god, I forgot to email this one person back.' I'm constantly reacting, reacting, reacting, instead of being still and thinking. I think it takes discipline to recharge. Being a working mother, it takes more discipline because you're like, 'OK, if I'm not working, I'm with my kids.' But I definitely respond to nature. If I'm outside alone walking or hiking in L.A. or whatever it is, that helps me stay sane—if I'm sane. No, I'm kidding."
How would you describe your personal style, and how do you see it weave throughout the different aesthetically driven areas in your life?
"I actually think that's a hard question. I've been asked that question a few times. I think my style, applicable to all those things, is always evolving. I think it's about exposing your eye to so many things. At least for the first 10 or 15 years of my career, really the only place that you could see amazing imagery was a magazine. Now there's Pinterest and Instagram and I think, on some level, it's amazing. You can access old images and you can find obscure architecture really easily. So on a research level, it's great, but I also think there's some uniqueness that's been taken away. I guess I just try to go against trends. To me, I don't want to be wearing what someone else is wearing. Not that I don't love the incredible blue chip artists that everybody else does, but that's not what I want to live with. I always like a little bit of surprise. That's what I've tried to do in the magazine, too. I'm as curious about pop culture and a young rapper as I am about someone straight out of the Yale MFA in painting. They both intrigue me. I think that's how I try to look at anything."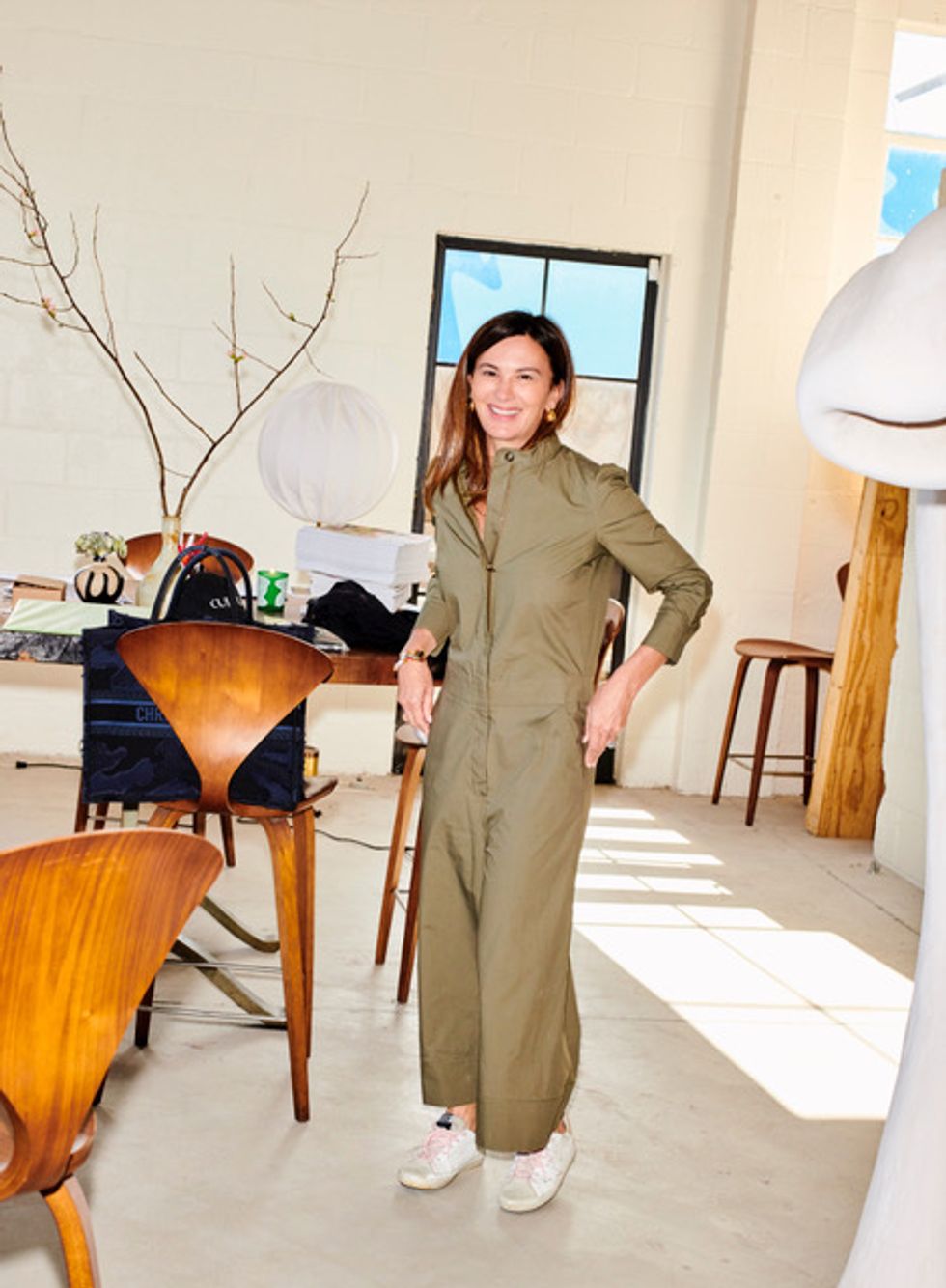 Photo: Stewart Shining
Who are some emerging designers you think should be on everyone's radar?
"
F. Taylor Colantonio
,
Myles Nurse
, and
Kwaidan Editions
."
What are you excited about right now in these industries you cover?
"I'm excited because I think there has been a little reset regarding time and taking things for granted. People who were sort of checking things off their lists just to put it on Instagram versus going to a studio to sit down with an artist and actually have a real conversation. I'm optimistic. For me, there's been a new level of appreciation for community and for what people do and what goes into that. We closed my office in March. I worked from home for six months. I put together a magazine on Zoom, and I know everybody else did, too. It's about taking a second to appreciate human output. I guess I'm excited about people really caring about people again. I wouldn't have been able to start the magazine if I didn't have the friends I have. It takes a community to put together a magazine, it takes dedication, it takes passion. Being on a set where there's creativity and people are carefree, I look forward to that again because it's great."
It makes you grateful to be in an industry full of passion and creativity:
"Me too. It's made me even more grateful for the people who contribute to
Cultured
and the people who have been such an important part of the
Cultured
team."
Shop Sarah's Current Picks:
Flamingo Estate
Dr. Barbara Sturm
Heath Ceramics
Maison d'Etto
Jenna Blake