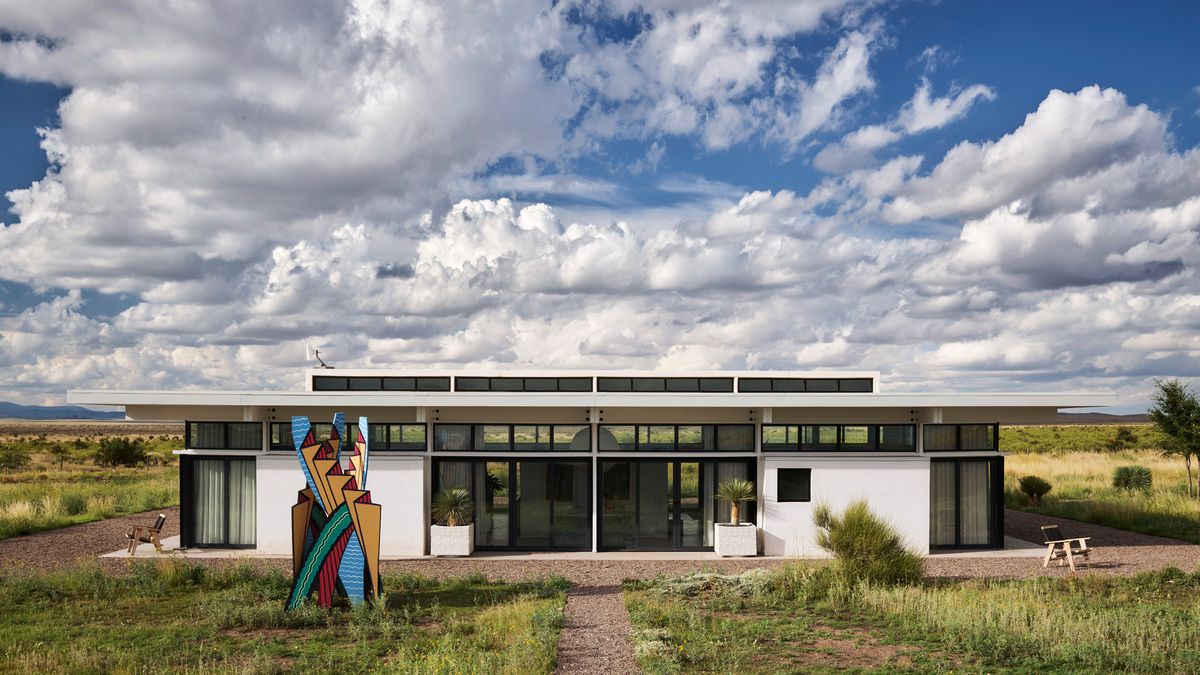 Interiors
An artistic abode in the west Texas desert.
If you live in any sort of city, you've likely indulged in a few quarantine-induced fantasies that involve moving completely off the grid. While great in theory, could you actually handle living in the middle of nowhere? What about the middle of the desert in West Texas? Photographer
Douglas Friedman
, a Marfa transplant, will be the first to tell you it's not easy. Ten years ago the quiet Texas city hooked him after a weekend trip there. He immediately bought a piece of land and built what resembles a cross between a brutalist structure and a glass box plopped down right in the middle of a field. Though idyllic now, the process to create this tranquil escape was wrought with more than a few curveballs.
"No one teaches you how to deal with dust, or they don't tell you that all of the wiring for your landscape lighting is going to get eaten by fire ants," explains Friedman. "No one warns you that you're next to a floodplain and there could be flash floods that come through your house. Nobody warns you that dust will get into everything and destroy everything." But don't let that deter you—Friedman regrets nothing. "I can't tell you how incredible it is to wake up out there in the middle of nowhere," he finishes. The photographer has since fallen in love with the town, which has evolved into a haven for architecture and interior design. He even photographed
Cooking in Marfa
, a cookbook written by Virginia Lebermann and Rocky Barnette, but better described as an ode to their dear city.
Inspired by prior Marfa resident Donald Judd, the facade of Friedman's initial purist quest for minimalism on the interior quickly cracked as he began to fall in love with treasures along the way. He worked in tandem with an array of talented friends, from Bridget Romanek to Steve Gambrel to Kevin Sharkey, to curate a selection of art and furniture that could easily be described as such. Inside you'll find De Gournay hand-painted wallpaper, Noguchi lanterns, marble tables that weigh about a ton, and so much more. Fair warning: This will have you promptly reconsidering your current city dwelling.
---
Shop Douglas's Interior Picks:
Virginia Lebermann and Rocky Barnette
Kyle Bunting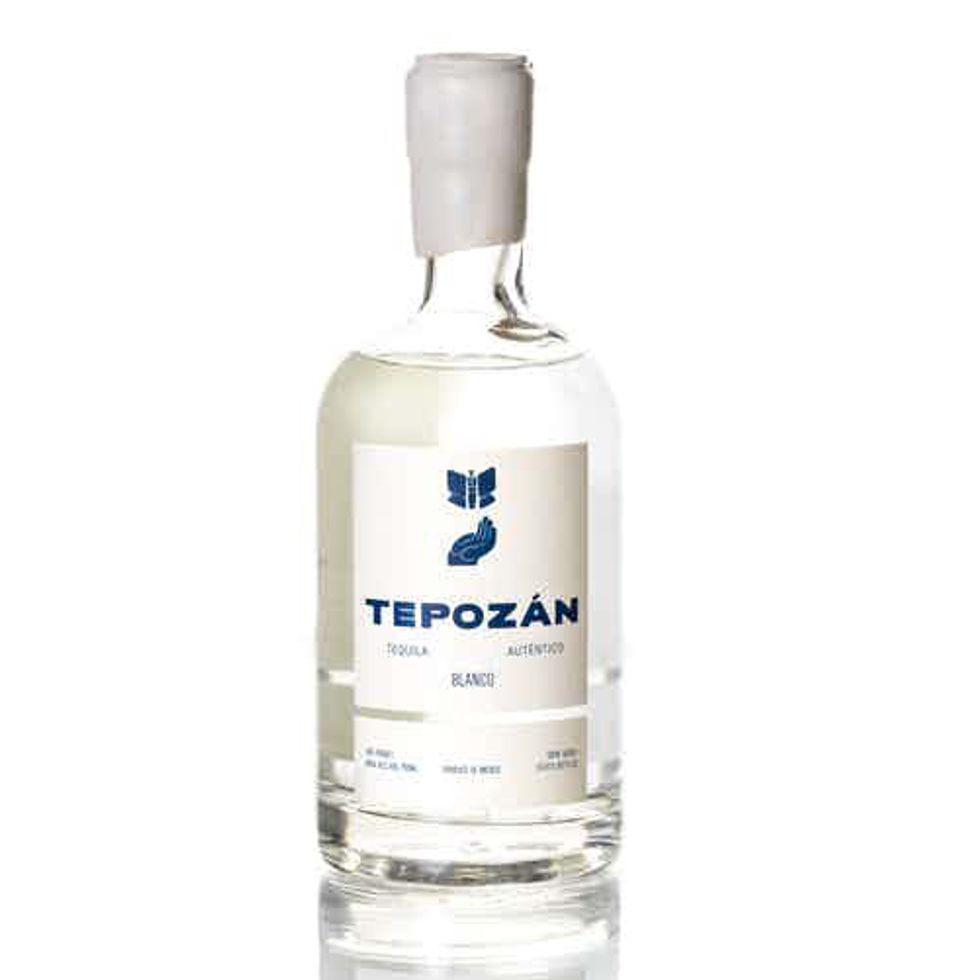 Tepozán
Martha Stewart