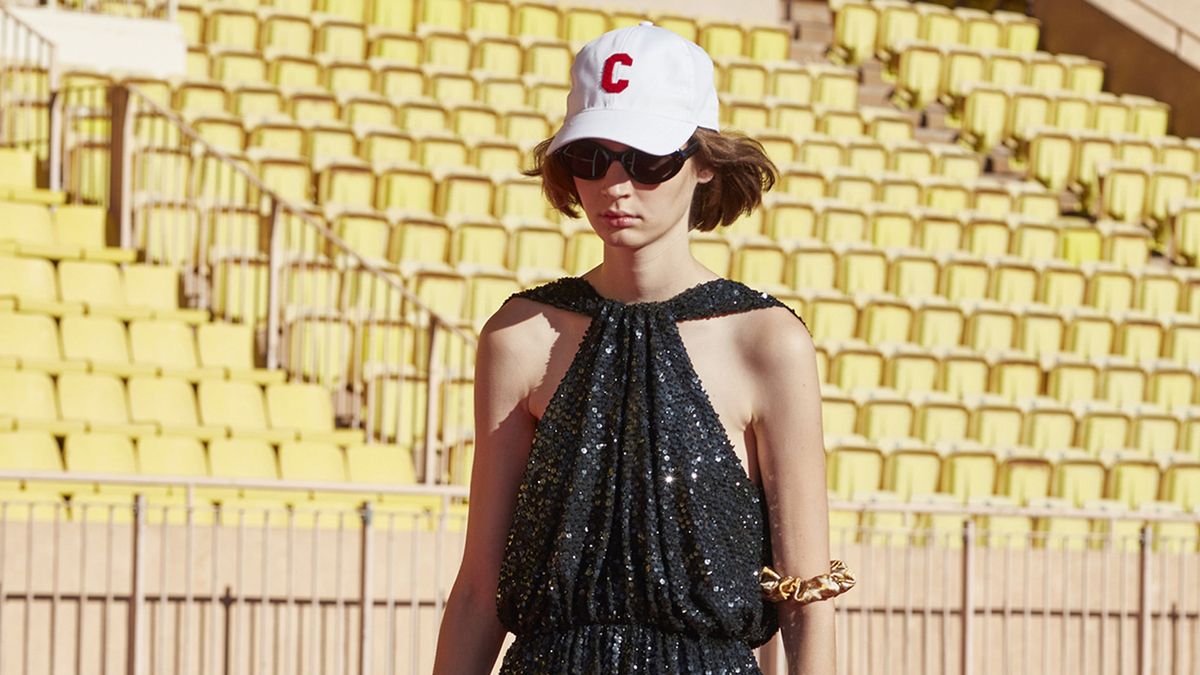 Trends
This hair-turned-wrist accessory has the luxury seal of approval.
Out of curiosity, what does your current wrist stack look like right now? A gold chain is a popular choice. Maybe some sort of watch is present. Perhaps you've invested in a
Cartier Love bracelet
or an
Hermès Clic H
cuff. Or maybe you display your quirks by way of a
Roxanne Assoulin beaded rendition
. Regardless of personal style, we're guessing that—if your mane extends to your shoulders or below—some sort of
hair accessory
makes its way onto your wrist at one point or another, especially amidst the days of working from home. Luxury brands seem to have taken extra notice of this practical notion and have transitioned multiple varieties of the exposed hair tie from a sartorial faux pas to a zeitgeist-y (purposeful) wrist accessory.
---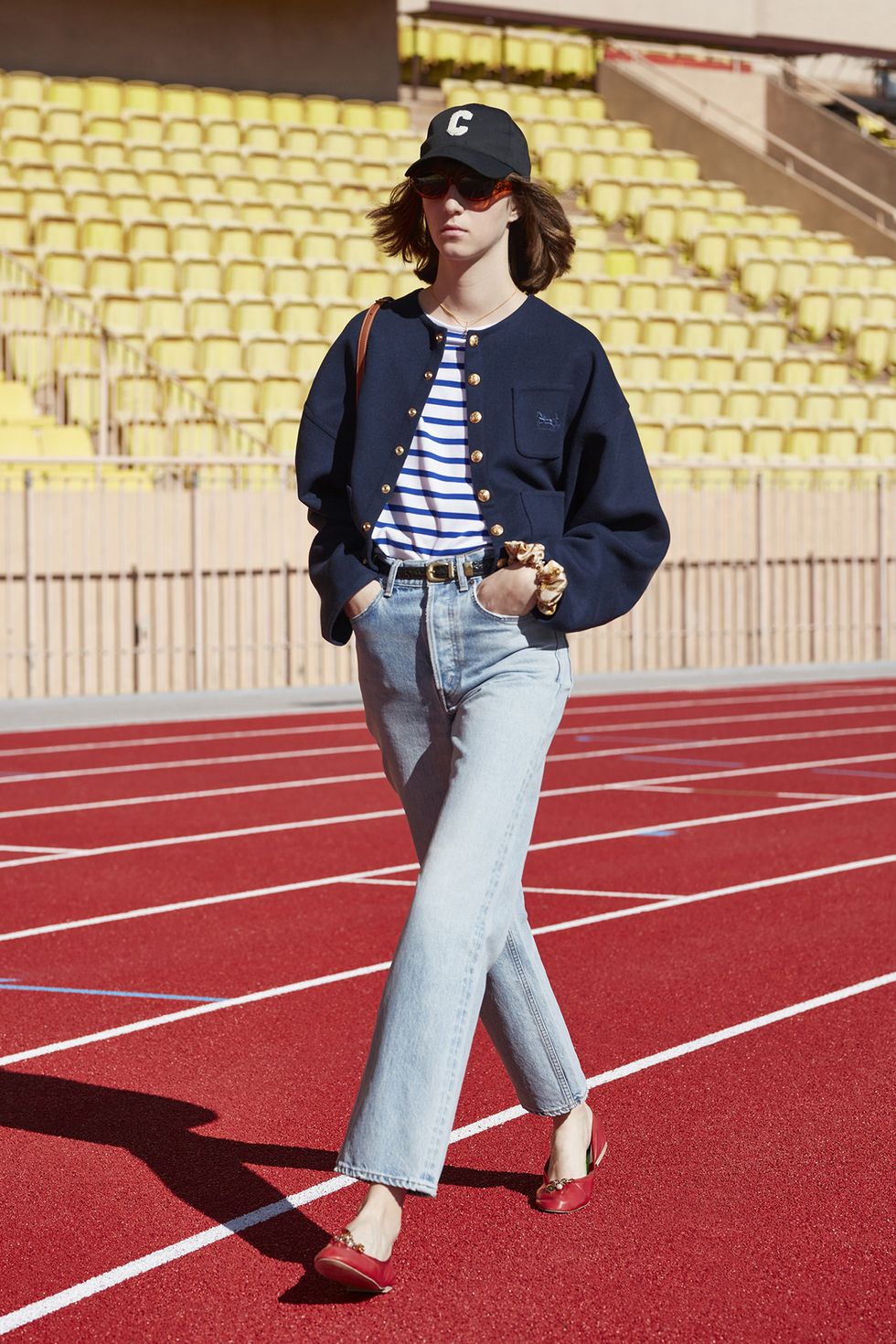 Celine Spring 2021
Photo: Courtesy of Celine
Celine's Hedi Slimane sent models down the 
spring '21
track-turned-runway clad in silk scrunchies not in their hair, but on their wrists in what the designer fittingly dubbed a "portrait of a generation." Hermès has also signed on, converting their famed silk scarves into a *slightly* less expensive elastic-bound variation, a trend which many
influencers
have already adopted. Fear not if the style is sold out—Etsy magicians are converting old scarves from the brand into
scrunchies
. Though most would balk at a $200+ price point for a hair accessory, it's definitely more accessible than a Birkin.
For a trend to break through the quarantine-strengthened barrier to entry, it is typically underscored with a dose of utility, albeit small in many cases. While en vogue to don around the wrist, the accessory can still be tied into your hair—with the minor exception of Lutiki's gilded brass
coil
—but fair warning, it may be tough to see in your next Instagram selfie. On the brand side of the spectrum, it's no accident, either. Despite the fact it's a lower, more accessible price point than most of their current holdings, the tiny accessory is a perfect way to use up excess scraps of fabric, according to loungewear brand
Soft Focus
.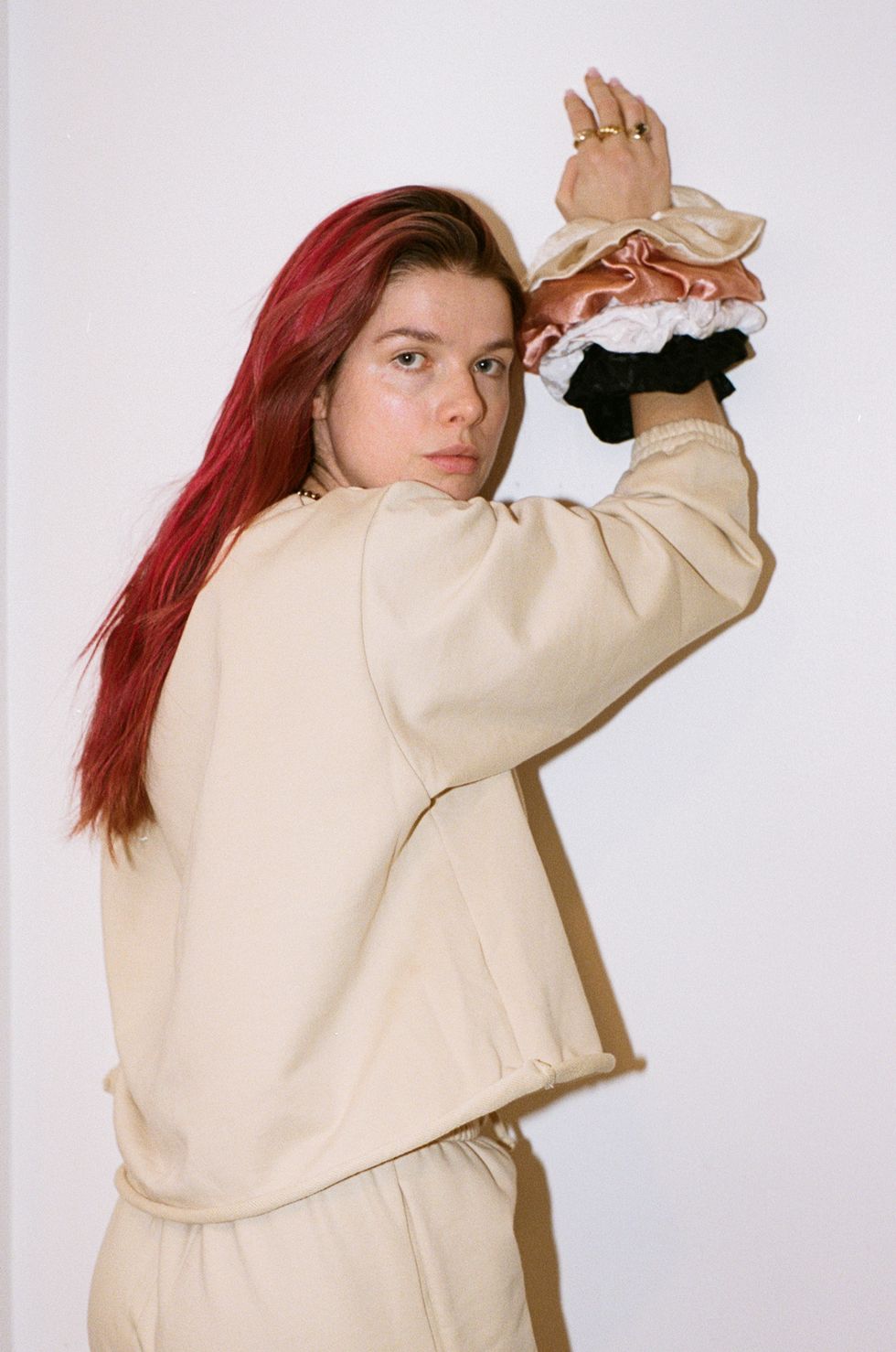 Photo: Courtesy of Soft Focus
The items in question are definitely not newcomers to the trend circuit, but we're glad it's been deemed cool to wear them, in true elementary school fashion, on your wrist, ready for action. If you're going to pay that much for a scrunchie, it better receive a little extra attention.
Shop Our Favorites Below: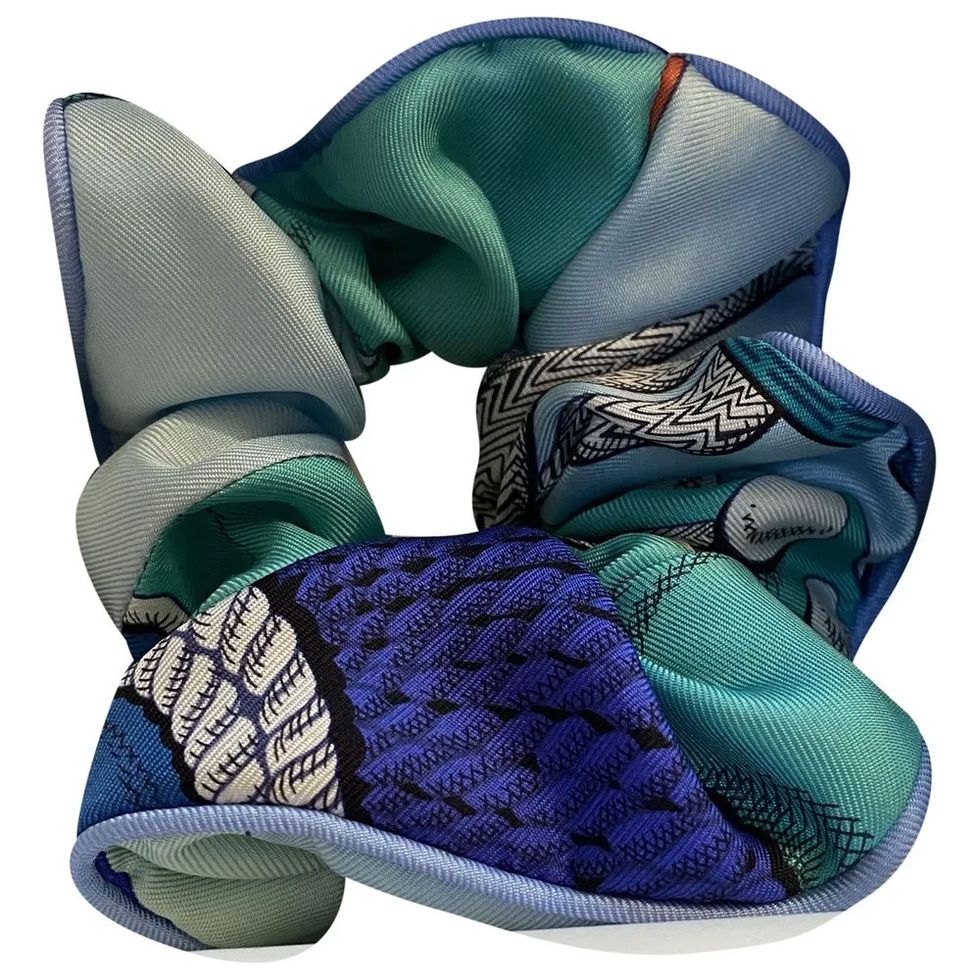 Hermès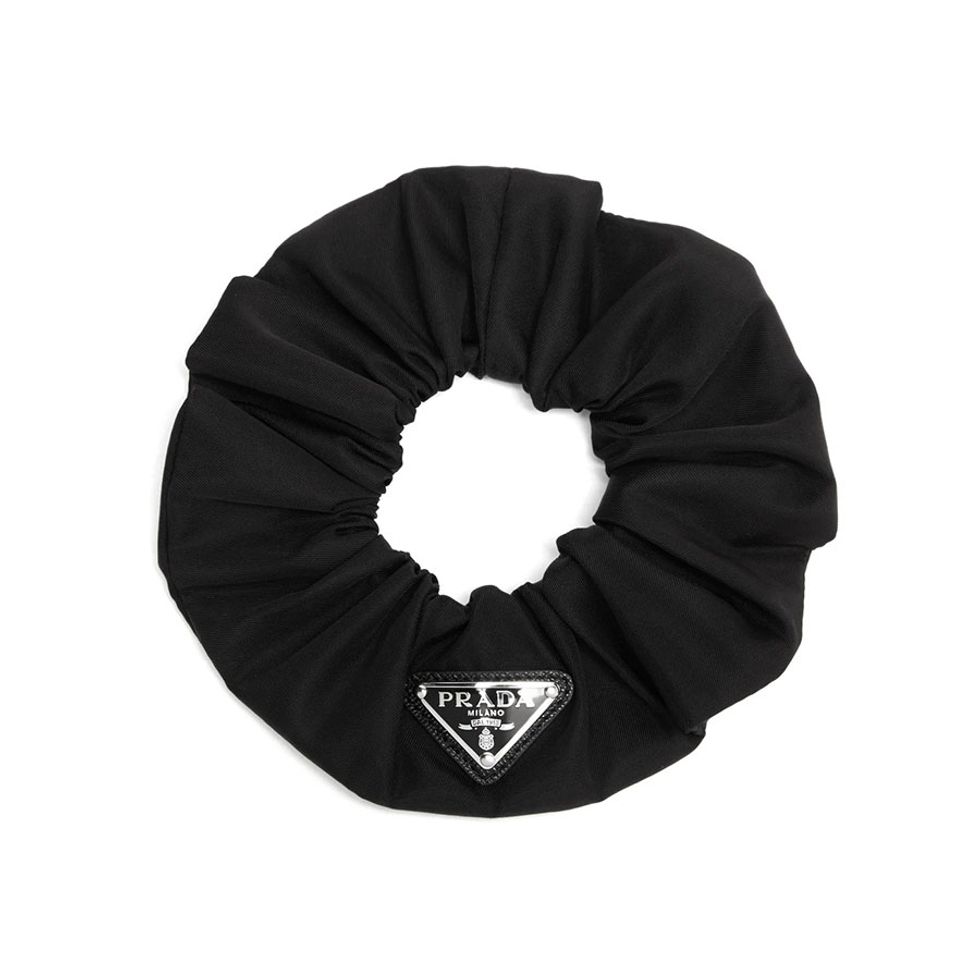 Prada
Sophie Buhai
Miu Miu
Shaina Mote
Soft Focus
Refine
Deborah Pagani
Ganni