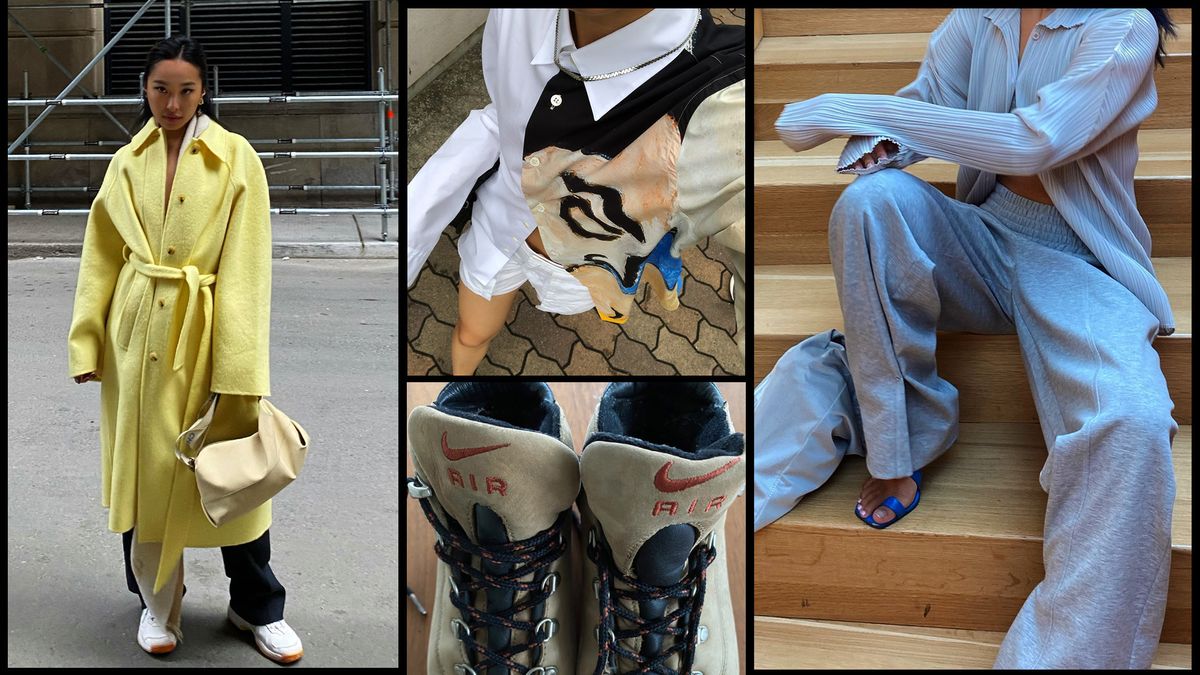 Shopping
Into Archive's Founder on Collecting Vintage Like a Pro
Kate Mao loves a good coat, a great sneaker, and an enviable eBay find.
Welcome to our How to Shop Like series, where we spotlight personalities within the fashion industry and take a deeper look at their personal relationships with fashion and how they shop—think all the best insider tips and tricks. This week we're chatting with Into Archive founder Kate Mao.
Do you love the allure of '90s and early-'00s fashion? Are you, perhaps, also in the market for one of those eras' most iconic pieces? Maybe it's a Vivienne Westwood necklace, a colorful Fendi baguette, some Jean Paul Gaultier mesh, or Prada Sport nylon. Whatever it is, Kate Mao, founder of luxury vintage e-boutique Into Archive, has got it
—
and in gorgeously curated spades, we might add.
A graduate from the Rhode Island School of Design's Fine Arts program, Mao began building her impressive collection of vintage luxury fashion via eBay as a teen. Nearly a decade later, she founded Into Archive as a means of sharing her love of these seminal pieces and the history they carried. Taking in Louis Vuitton's Multicolored series and Galliano's flirty Dior, just to name a few examples, Into Archive's offering is Loud (with a capital
L
). These effusive, colorful moments weave their way through Mao's own wardrobe, tempered, however, with a penchant for clean-lined silhouettes, considered tailoring, and a lot of experimentalism. We sat down with the Into Archive founder to talk personal style, shopping habits, and her love for eBay.
---
Acne Studios
Kiko Kostadinov
Santangelo
Pleats Please Issey Miyake
Post Archive Faction
Hannah Jewett
Loewe
Suicoke
When did you first fall in love with fashion?

"I used to play a lot of video games like Gaia Online growing up and was super immersed in the aspect of dressing my avatars. I think that sort of inspired me while I was picking out my everyday outfits and, eventually, got me into collecting and styling."

Why did you decide to launch Into Archive?

"I began collecting a lot of vintage eight or nine years ago, back when you could purchase Christian [Dior] on eBay for 30 to 40 dollars. Crazy, right? One of my first eBay finds were these incredible denim Christian Dior monogram boots. Initially, I thought they were just a nice-looking pair of boots, but later I realized they were a collectors' item, worn by Gisele in the house's spring/summer 2000 ad campaign. I didn't even know what was sitting in my closet! I was building up this collection of items I felt had a tremendous amount of history, and I wanted to share that experience."

How would you describe your personal style?

"Maybe something like a Rothko painting. I tend to opt for mellow colors—blues and greens—and mix those with stark blacks or whites. I wear patterns sometimes, but nothing too excessive."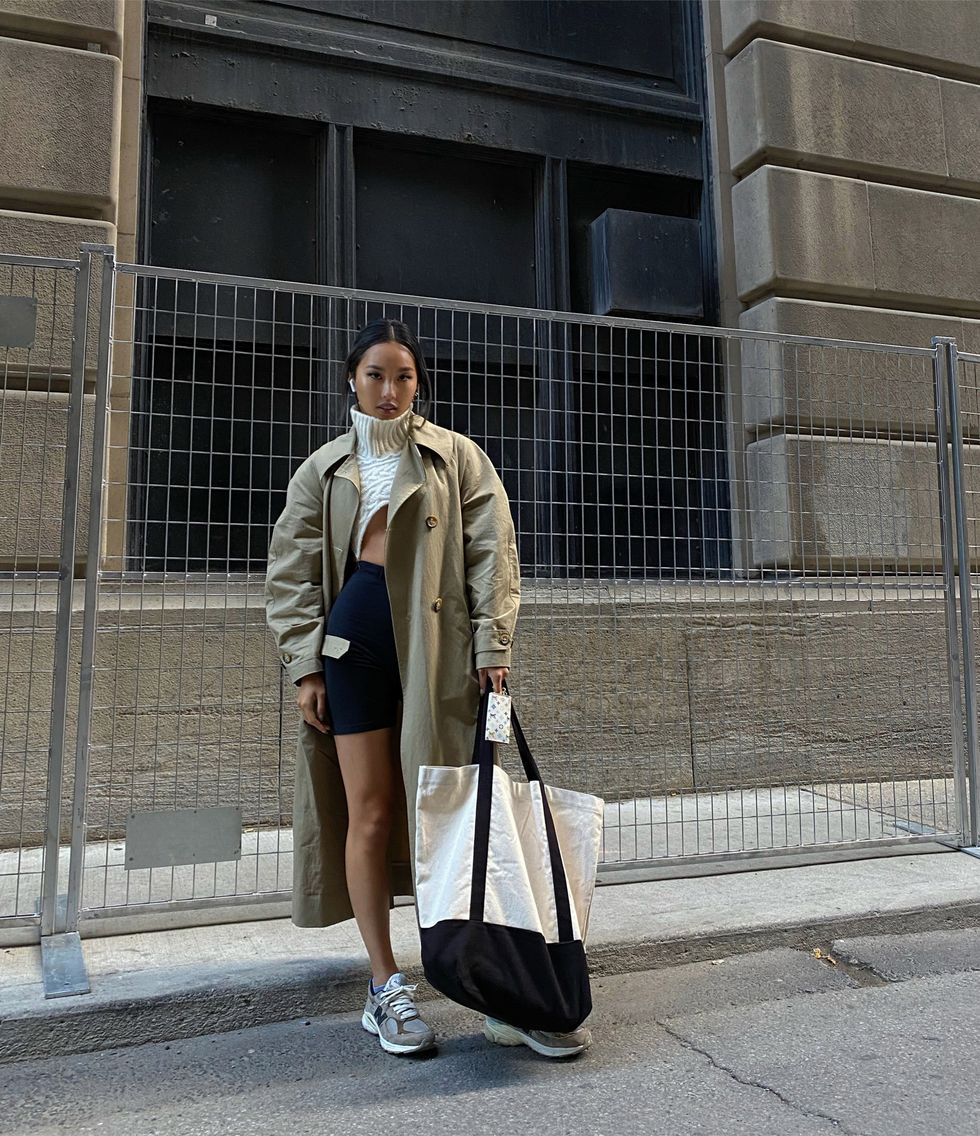 Photo: Courtesy of Kate Mao
Do you have a uniform?

"On any given day, I'm mostly wearing my hair tied up and baggy trousers. I love layering a nice coat over any outfit on my way out the door, too."

What do you let yourself splurge on?

"Probably vintage Issey Miyake. I love how comfortable it feels to wear his clothes. I can move around in them and dress them up or down. Also, they're surprisingly easy to clean, so you don't have to feel badly when you stain your pieces."

What has been your favorite fashion purchase of all time?

"Hmm, I'd have to say it wasn't a purchase but a sentimental pair of pants from my mom's closet. Decades ago, she wore these sporty trousers with those bungee cords on them. She gave them to me 10 years ago and I still wear them to this day."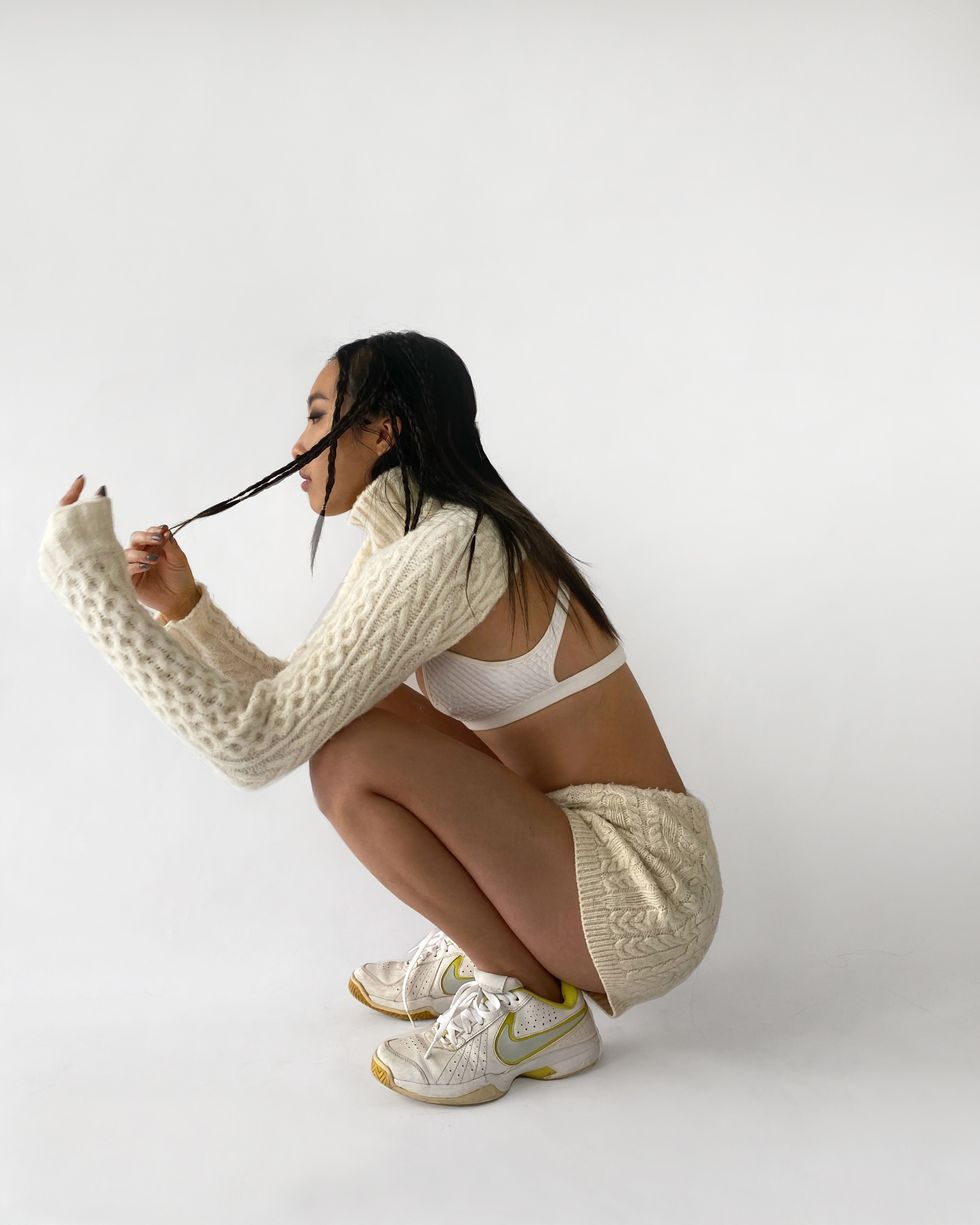 Photo: Courtesy of Kate Mao
In your eyes, what are the characteristics of an item of clothing you would keep forever?

"The quality, definitely. You can literally feel that difference when you put on or wear a pair of shoes or jacket."

Which stores do you frequent?

"EBay, always—there are some amazing clothing collectors who sell niche items from brands like Celine or Raf Simons. I also love looking on there for coffee-table books or small accessories for my apartment."

Vintage or new?

"Vintage."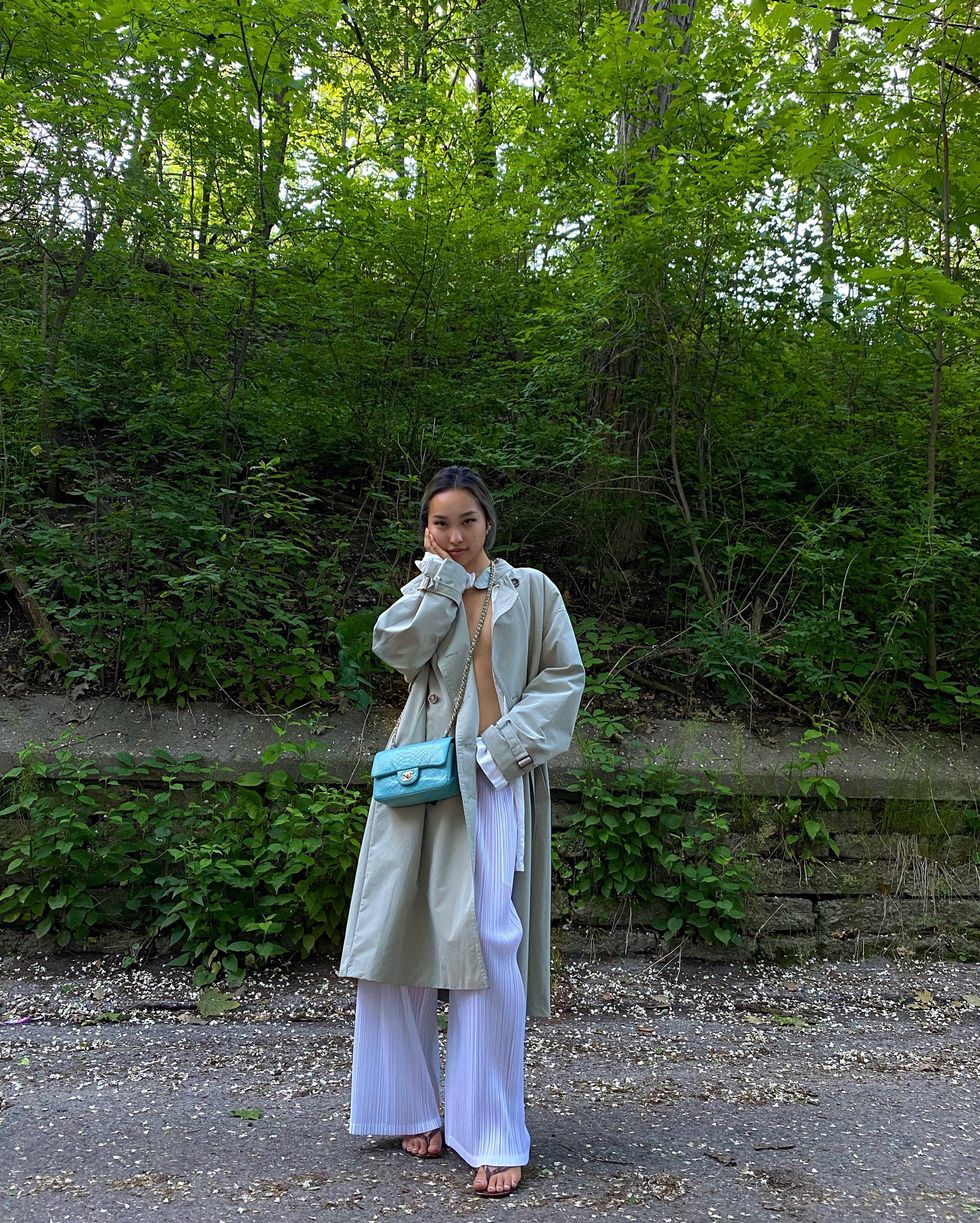 Photo: Courtesy of Kate Mao
What do you look out for when you're shopping vintage?

"For myself, I love subtle luxury. Despite how loud my brand is, I really enjoy wearing brands that aren't flashy with the logos and instead focus on tailoring. More than any other piece of clothing, I'm always looking for great coats; I usually go for oversized and puffy coats. I'm also a huge personal fan of Jean Paul Gaultier's Soleil series of mesh-printed shirts. He has a lot of different collections, but Soleil captures this really unique [vibrancy] with its mix of colors.

"For Into Archive, I find that 'minis' are always fun to purchase. Many brands have explored this. CHANEL, with their small 1994 vanity bags, is a great example. There's also a lot of demand for technical wear, so Prada Sport from 1998 is another iconic line we carry a lot of in-store."

You sometimes experiment with making your own pieces. How do you come up with and execute these looks?

"During college I took a course on natural dyeing, and it completely changed me. I've created a lot of gradient clothing using fruit peels as dyes. However, I'm terrible at sewing clothes. Most of what people see on my feed are pretty poorly made and even pinned together at the back. But I'm actually in the middle of launching my own brand, and I'm hoping to see that come to fruition soon."

What are your go-to accessories?

"Claw hair clips for everyday because they keep my heavy hair away from my face, so I'm able to focus. Also, a great sneaker is always a huge part of my outfits. My favorites are the JJJJound New Balance 992s."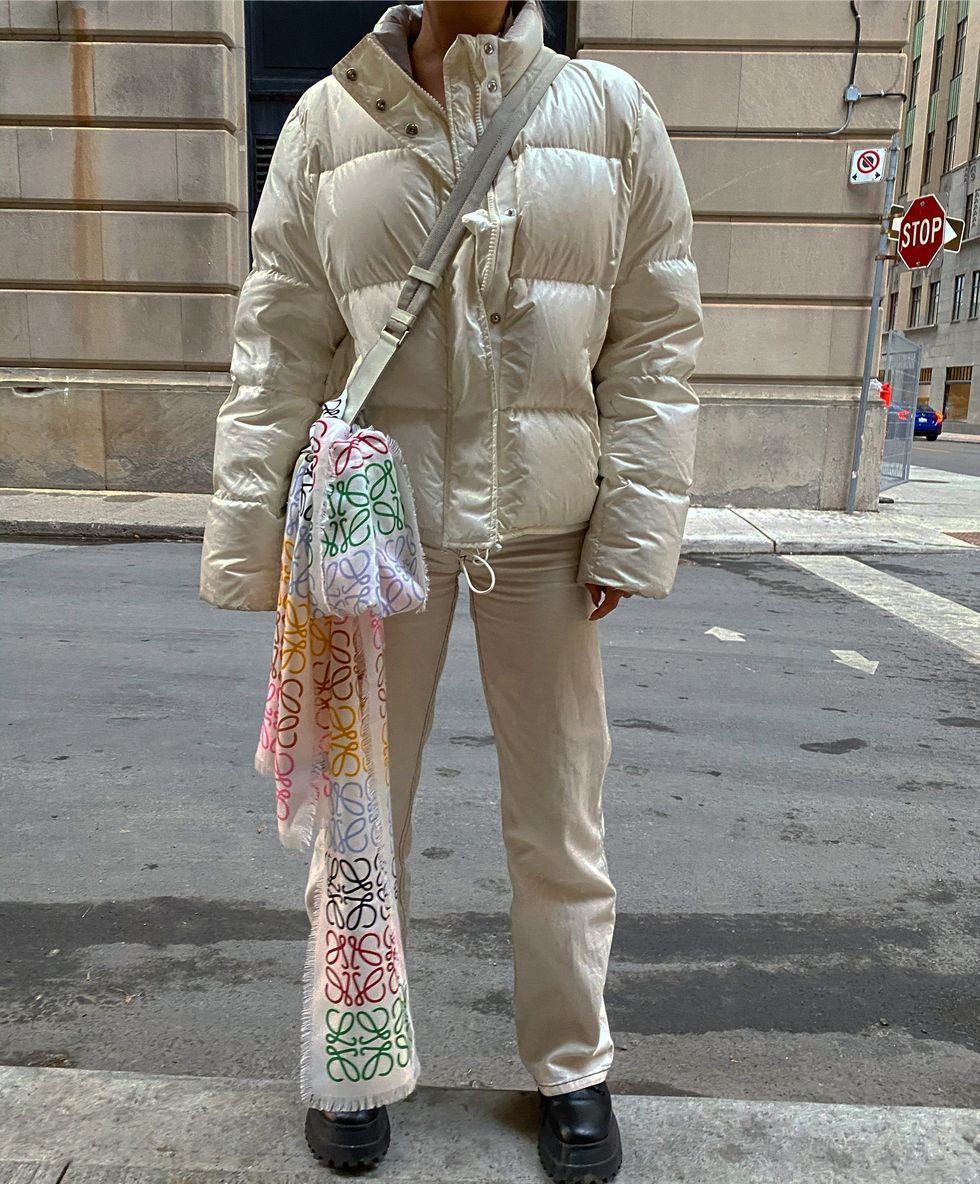 Photo: Courtesy of Kate Mao
Who are your favorite small fashion brands of the moment?
"I love Tekla for homewear, HVISK for fun bags, Helena Manzano for pants, Post Archive Faction for jackets, and Paloma Wool for sweaters."
What are the top five most-worn items in your wardrobe?
"Nike ACG boots, yellow Issey Miyake shirt, green Acne Studios sweater, vintage CHANEL Sport duffle bag, and Uniqlo turtlenecks."
What era of fashion is your favorite and why?
"I love the 21st century, mostly for all the collaborations between designers and artists. Take Louis Vuitton for example, and their collaborations with Rei Kawakubo and Frank Gehry in 2014. These collaborations are really interesting in terms of how conceptual they can get and how they make us question the pieces we wear every day. With Vuitton and Gehry, they were playing with the idea of the bag as a space to keep personal belongings, but by removing parts or disfiguring it by adding holes or warping the shape, they're asking us to revisit why we value these items in the first place."
Photos: Courtesy of Kate Mao
Want more stories like this?
Creative Director Kara Jubin Shares Her Formula for Getting Dressed
A Comprehensive Guide to Buying Vintage Leather & Shearling
How to Step Outside Your Fashion Comfort Zone