How to Step Outside Your Fashion Comfort Zone
Expert shopping tips from vintage aficionado Marianne Theodorsen.
Shopping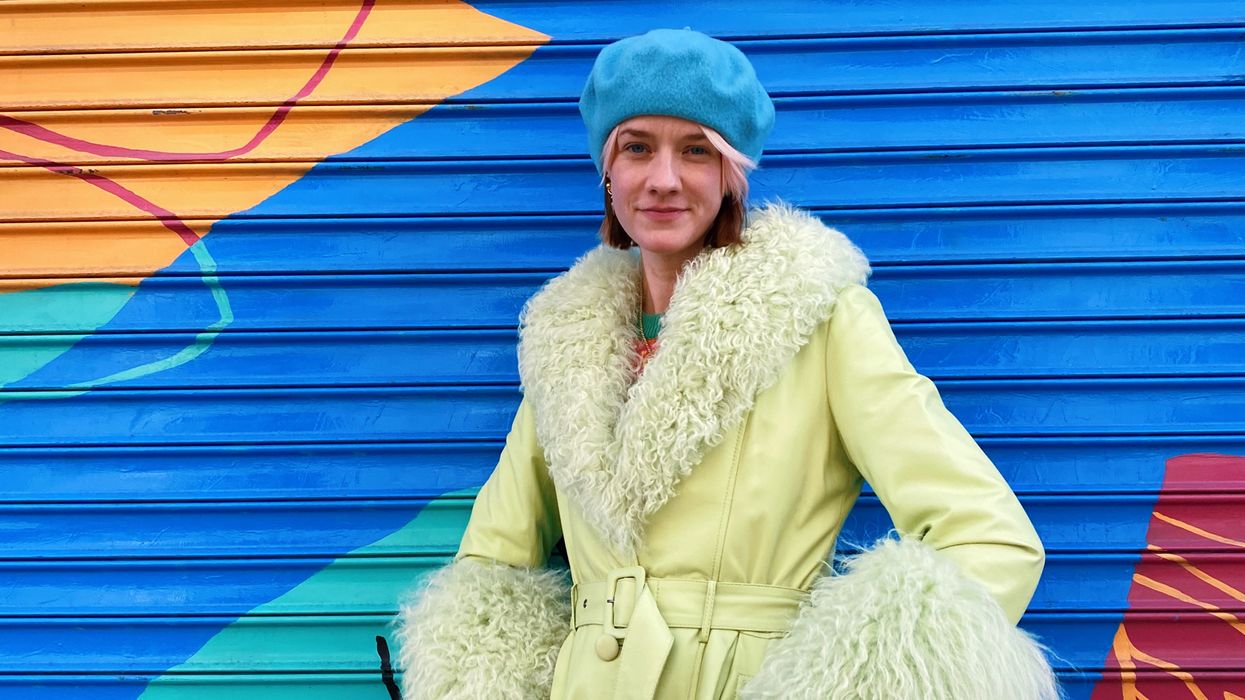 Welcome to our How to Shop Like series, where we spotlight personalities within the fashion industry and take a deeper look at their personal relationships with fashion and how they shop—think all the best insider tips and tricks. This week we're chatting with content creator and vintage expert Marianne Theodorsen.
In a sea of minimalism, content creator
Marianne Theodorsen's Instagram
page is a rainbow-hued, confectionery delight. Even those of us in fashion who subscribe to
The Row
–
loving,
Everlane
-wearing way of life can appreciate the joy a quick scroll provides us. You'll quickly discover that Theodorsen indulges in fashion as a source of happiness as she totes multicolored
CHANEL
bags, finds solace in furry plaid outerwear, and even sports jibbit-embellished
Crocs
. She seems to lack that
"
fear
"
of wearing something that might attract too much attention—a hurdle many of us battle on a day-to-day basis.
The 38-year-old Norway resident began her fashion career working in what she describes as "the coolest store in Oslo back then." She was a member of the OG blogger camp that started their blogs as hobbies—unaware of what they could one day become—and has since turned hers into a full-time job. Now she treats her followers to advice on personal style and insider tips for sourcing vintage and pre-owned clothing—her collection is out of this world. We highly recommend a follow if you are looking to breach your comfort zone and take a sartorial risk.
---
Shop Marianne's Current Picks:
Bottega Veneta
Prada
Roxanne First
Sag Harbor
When did you first fall in love with fashion?

"Oh gosh, I think it started when I was about three. I've always been very particular about what I wear, and I would drive my mother nuts with numerous outfit changes throughout the day when I was a kid. I loved to pretend my room was a fashion store, and my family would have to come 'shop' in my closet. My biggest dream was to start my own fashion brand, and I would spend hours drawing outfits—none of which have passed the test of time, I'm afraid."

What does personal style mean to you, and how would you describe your own?

"Personal style is such a great way of expressing yourself and just adds an extra bit of fun to life, really. I find so much joy in seeing how people present themselves through what they wear, and I'm constantly inspired especially by people who have a completely different style than myself. For me, fashion is all about having fun and trying out new things, and I would describe my style as quirky, playful, and ever-changing. I mean, I've worn a lot of things that I look back on and wonder how the hell I thought it looked good, but I don't regret any of it! (Oh well, maybe just a little.)"

If someone is afraid of color, how would you recommend working it into their wardrobe?

"Start with accessories—they're a great way to implement color into your wardrobe. Go for a bright bag instead of a black one, or get a pair of colored sneakers instead of those neutral ones you would normally go for. It's all about building up a tolerance."

Favorite things to splurge on?

"Bags. Without a doubt. They lift any outfit, and the right bags will never go out of style. I'm always on the hunt for great CHANEL bags. Completely bonkers, but it's my thing."


Favorite purchase of all time?
"Ooh, that's a hard one, but it was quite satisfying when I found the
CHANEL splatter bag
on eBay after searching for five years."
The mark of a great outfit?
"One that makes you feel comfortable, confident, and happy. Oh, and at least one element that really stands out."
What will you be wearing lots of this winter?
"I live in Norway, so it's all about staying warm while still having fun. Colorful, chunky knits and coats are always a great way to do both, and I love fun boots as they are absolutely essential to survive the long winters we have here."
What are your favorite sources for vintage?
"I love
eBay
and
Vestiaire
—found so many great scoops there. Visiting vintage stores when I'm out traveling is my absolute favorite, but naturally, it has been difficult lately."
Any tips for finding vintage gems online?
"Patience. I have a long list of things I want to find that I search for on a regular basis. You can't expect to hit the jackpot straight away, so just keep on swimming and never give up! Like I mentioned earlier, it took me five years to find the
CHANEL splatter bag
at a price that was reasonable, and I have no idea how many times I searched for it before it finally showed up. Know what you're looking for, and narrow down the search—this makes finding what you want easier. It's hopeless to go on eBay and search for 'CHANEL bag'—it will give you thousands and thousands of hits. Start with deciding on a color and fabric you are looking for, and dive into the rabbit hole from there. That goes for anything, really."
Favorite era for pre-owned fashion?
"I'm all for a little bit of everything, but I guess the '80s, '90s, and 2000s are my main squeezes."
What do you look for in a vintage garment or accessory, aside from the designer label?
"I have lots of non-designer vintage items, as well. When it comes to garments, the most important thing for me is that it's a fun piece with personality. When it comes to bags and accessories, I usually look for great quality and for something that is long-lasting. It does not have to be in mint condition—there are some great scoops to be made if you can live with spots and scratches."
Your go-to accessories?
"Lots of jewelry, always. I love mixing all my jewelry, and it's such a great way to add an extra dimension to your outfit. And bags, of course."
Fashion has the power to…(fill in the blank):
"Make a powerful statement."
What does your current WFH wardrobe look like?
"Sweatpants and Crocs. I'm on partial maternity leave still, so there's not much time (or energy, tbh) to get dressed unless I absolutely have to."
Who are your favorite small fashion brands of the moment?
"When it comes to Norwegian brands, I love
Envelope 1976
for their sustainable and timeless approach to fashion and their perfect staples. Norwegian designer
Michael Olestad
makes the most fun and quirky pieces that are still very wearable.
Saks Potts
has so many fun pieces, and they also make the greatest coats and puffers perfect for cold winters.
Diemme
makes the best winter boots, and
Collina Strada
,
Kule
,
Lirika Matoshi
,
Tyler McGillivary
, and
Helmstedt
are also worth checking out.
"
Fry Powers
,
Bea Bongiasca
,
Roxanne First
,
Pura Utz
,
Anpé Atelier
, and
La Manso
are all the cat's pajamas if you're into colorful and fun jewelry!"
What are the top five most-worn items in your wardrobe?
"Apart from the mentioned sweatpants and Crocs, it must be leopard pants from
Manoush
,
Puddle Boots
from
Bottega Veneta
, rainbow jacket from
H2oFagerholt
, colored tweed bag from
CHANEL
, knitted zigzag sweater from
Prada
, and all of my
vintage plaid blazers
, really."
Photos: Courtesy of Marianne TheodorsenWant more stories like this?
The Throwback Sock Style We're Currently Buzzing About
Meet Harry Lambert: The Stylist Using Fashion to Start a Dialogue
This Instagram-Favorite Jewelry Brand Equates Fashion and Fantasy