This Female-Founded, Black-Owned Business Boasts the First Drive-Thru Beauty Supply in America
24-year-old Shada Monique's store and hair salon, Hair'Satility, is reimagining how we shop for beauty products.
Beauty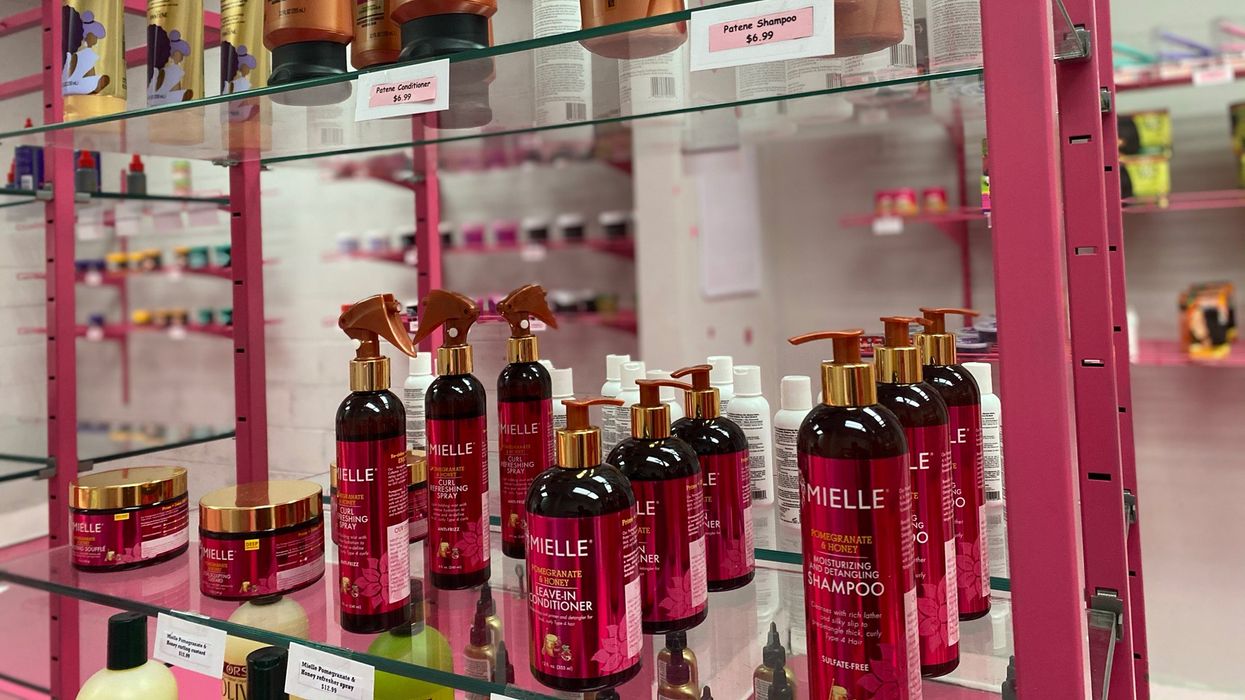 Last year the beauty industry, like pretty much everything else on the planet, experienced an upheaval like nothing we'd ever seen before. COVID-19 disrupted every aspect of daily life, with in-person experiences 
like shopping
 becoming not only impossible at times, but dangerous. Despite all the negative things that have come from the pandemic, there is still a silver lining—a shift in how we as consumers decide to spend our dollars, and the realization that we hold much more power to shape the economy than we think we do. We witnessed an opportunity for smaller beauty businesses that might never have been able to reach certain audiences explore a range of new virtual services, safely building their communities in the process. But one 24-year-old entrepreneur realized that the human element that is lost when shopping for products online (like chatting with experts or avoiding long shipping times) could be eliminated by reimagining what an in-person experience could look like.
Shada Monique created
Hair'Satility
, the first drive-thru beauty supply store and salon located in Statesboro, Georgia, which allows customers to shop from 10:00 AM to 10:00 PM, Monday through Saturday, without having to come in contact with other people. The drive-thru operates through a call-in system where customers call ahead to place their order ahead of pickup, then collect their items without ever having to leave the safety of their car.
She realized that continuing to be a beauty consumer shouldn't cost us our health (or potentially our lives), and that through a little innovation, she could reimagine what beauty shopping looks like for her community. In a time when so much feels uncertain, being able to safely shop for our favorite hair products and tools provides a comforting level of normalcy. Not to mention that her town (which is three hours from Atlanta) had a total lack of local beauty supply options—which is where the idea to open her own shop originated.
In addition to the drive-thru pickup for product, the shop and its four-person team offers hair braiding, weave services, and microblading by appointment, services she hopes to expand upon in her next few Hair'Satility locations—more on that later.
We spoke with Monique to get the scoop on her brand-new business and her vision for the future of accessible beauty shopping. 
---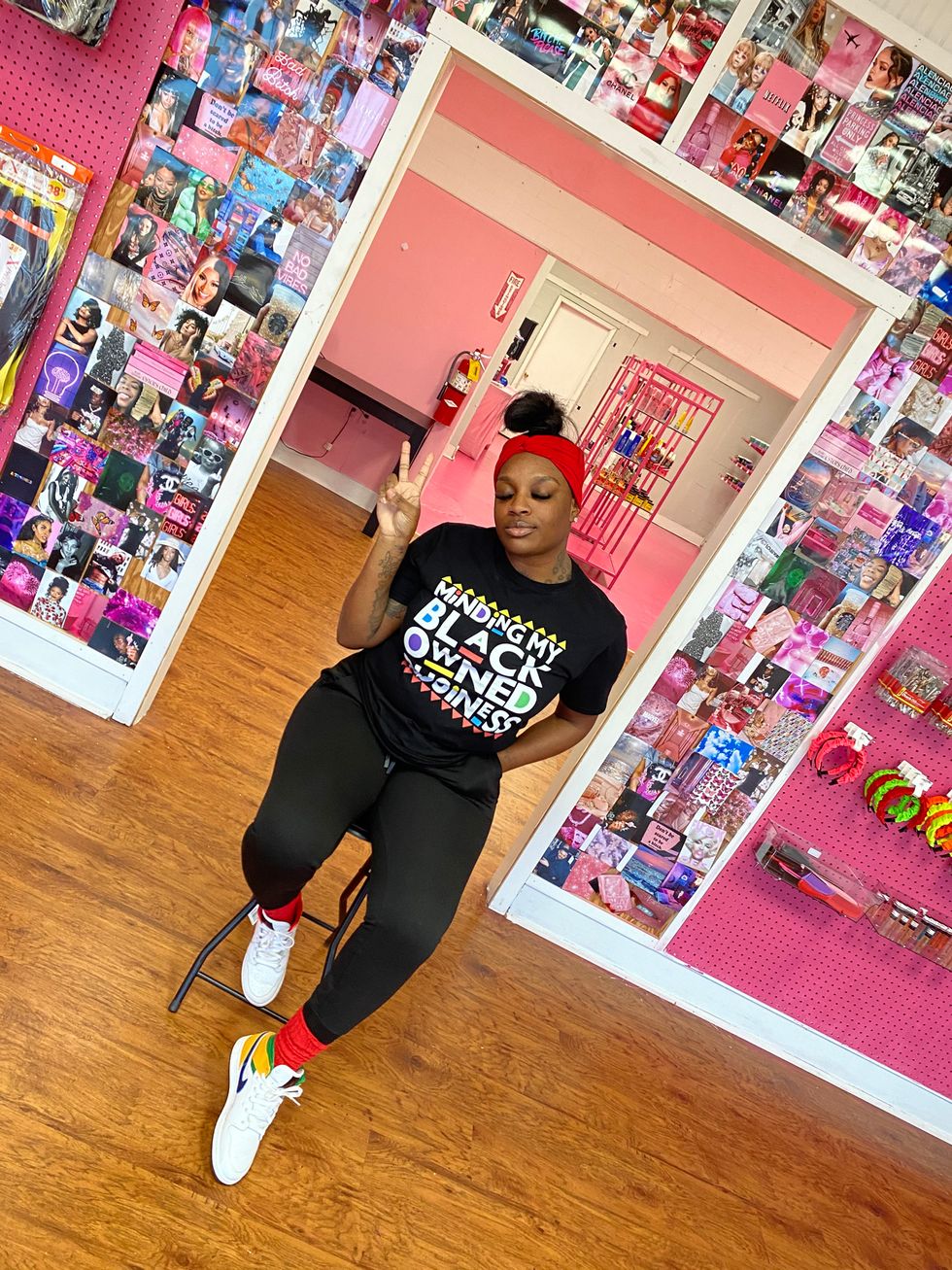 Photo: Courtesy of Shada Monique
When was Hair'Satility founded, and what was your inspiration behind it?

"I decided to actually open my store last year, when the general consensus of the New Year was for 2020 to be a 'different' year. The idea was in my mind and notepad for way too long. On June 15, 2020, I got the keys to my building. My inspiration started from braiding hair in ninth grade after my shifts at Wendy's, and sometimes I would run out of hair. It would be so late that my then clients would have to be pushed to the next day, interfering with my other clients. So I started planning on opening my own beauty supply store that would stay open until midnight, but with an after-hours drive-thru option."

How did you land in the beauty industry?

"I've been doing hair since high school, so I came into contact with the beauty industry pretty young. It was always a skill I could pull out at any time. I've also always been obsessed with skin care since about sixth grade. I'd Google search stuff like 'how do bumps form?' out of nowhere. Last year I finally decided to put myself through aesthetics school, which was the hardest thing I feel like I've gone through."

What does a normal day at Hair'Satility consist of?

"A normal day here consists of setting a vibe, so we run straight to the TV for either episodes of our favorite shows or play music until around after lunch. Then we start getting call-ins and more traffic from customers who really all come in from seeing the store in the media."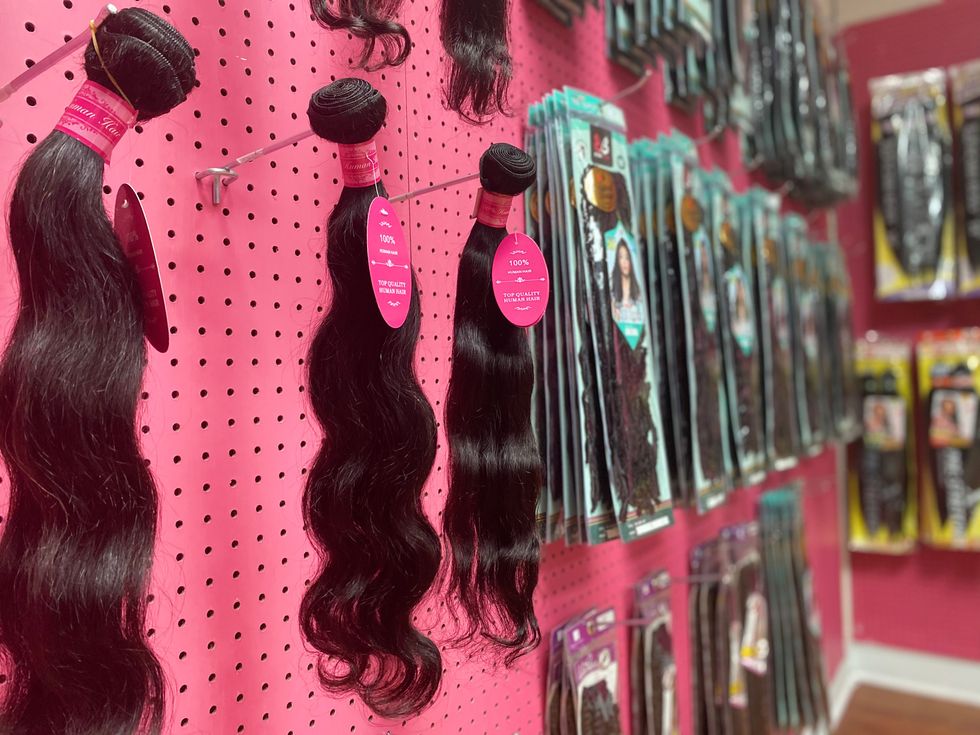 Photo: Courtesy of Shada Monique
What are some of the best sellers or most popular items shopped for at Hair'Satility?
"The best sellers I would have to say are G
ö
t2b hair products, hot combs, lashes, and earrings."
What goes into opening a beauty supply store? What advice would you give to someone who dreams of opening their own beauty supply store?
"Two words—inventory and patience! You have to have patience to deal with hunting down so many products and dealing with a lot of these distributors who don't make it easy. My advice will be to plan ahead, be prepared to take care of business paperwork before the cute stuff like shopping for the store, because you will bump into a hundred hurdles! I would love to see more Black-owned beauty products sold here."
What's next for Hair'Satility?
"What's next will be a store in California, then Houston."
Don't forget to shop some of Monique's most beloved hair products:
Göt2b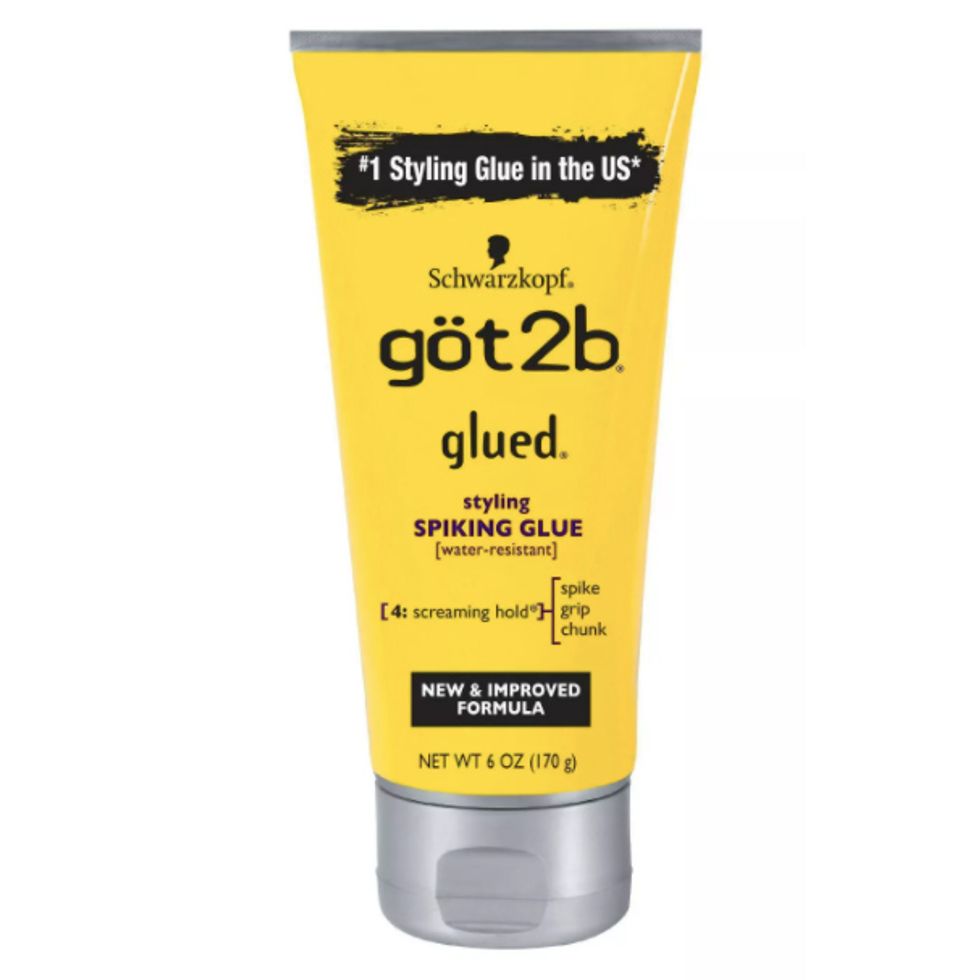 Göt2b
Conair