9 New Candle Brands That Are 100 Percent Worth Your Money
Because you deserve to update your home decor.
Decor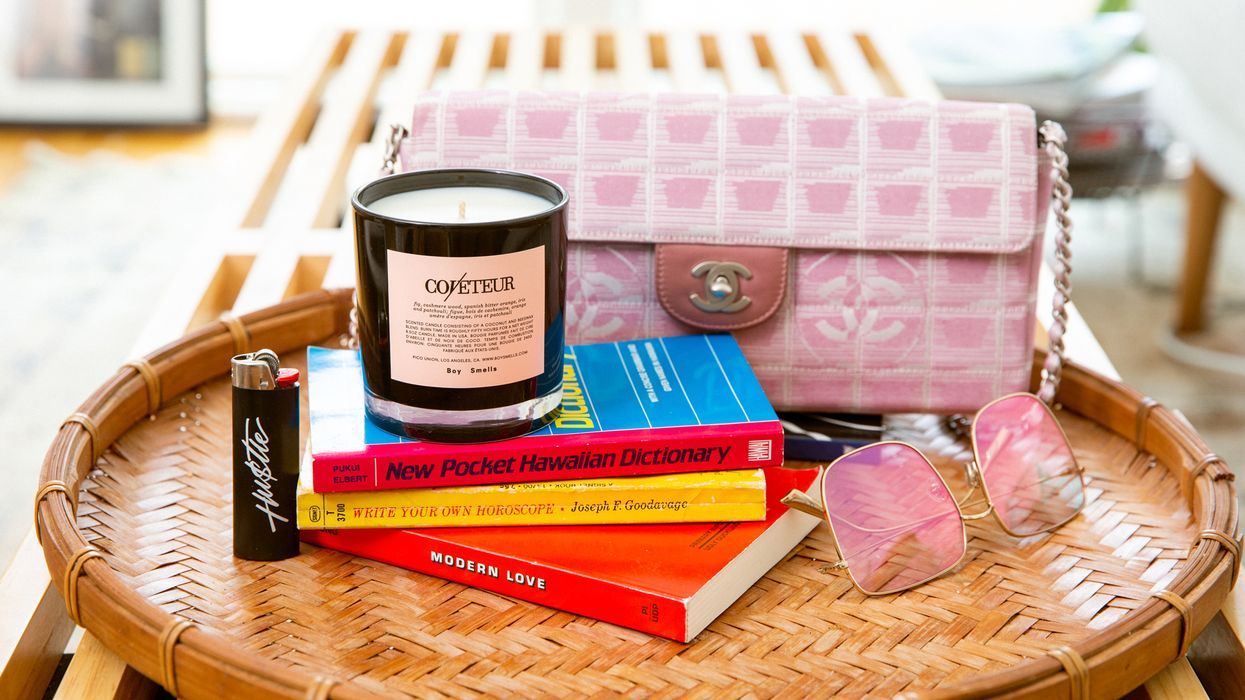 Here at Coveteur, we
value our candles immensel
y. Their scents soothe us during
restorative baths
, ignite focus as we type away at our computers, and act as fabulous decor pieces for our small but homey apartments. That's why we're always on the hunt for new
candle brands
to bring light and life into our homes. What are we looking for in a candle company these days? Small businesses, women-owned shops, and BIPOC candle makers with unexpected scents and designs. If you're in need of a new candle (or five) to decorate your space, check out nine of our favorite emerging brands.
---
If you are looking for a clean formula that will add some pizzazz to your apartment, consider a candle from Nette. Nette uses a non-toxic coconut-soy wax blend and essential oils in all their formulas while adding zero synthetics. This scent is one of our favorites, as it adds a mature sweetness with notes like geranium while preparing us for a night of manifestations with woodsy notes from sandalwood and birch.
IMG male model Miles Garber set out at the end of 2020 to deliver a candle that reminds us to relax and take in the scenery. This hand-crafted natural beeswax candle celebrates the art that comes from artisans and is perfect for those looking to enjoy fragrance-free candlelit dinners while having a beautiful piece of decor in their space. However, don't be too eager—the team at Hands recommends burning this candle one wick at a time.
Cavo understands that scent evokes a sensory response, and they've decided to add another sense into the mix: sound. With each candle release, Cavo also releases a playlist available on both Spotify and Apple Music to help you turn your home into a sanctuary. This 100-percent organic soy candle is precisely what you deserve after such a long and grueling year. The brand states that this candle "smells like a hug," and we couldn't agree more. With notes of rainwater, lavender, and vanilla bean, your worries will suddenly seem very far away.
Consider a candle from this Brooklyn-based brand if you are looking for something that looks luxurious but won't have you draining your savings account. The Koop creates their candles with coconut, soy, and vegetable wax, meaning that you won't ever have to worry about breathing in harmful fumes as you try to unwind. With notes of white sage and cotton, this candle smells like a fresh linen shirt against warm summer skin. The additional lavender and iris flower leave a heady high that is both sweet and herbaceous.
In today's world, it seems to be more advantageous to let the traveling come to you. Boheme evokes memories of travel with their artisan candles while adding a perfumer's touch with intricate top, middle, and base notes. This candle reminds wanderers all around the world of their time in Goa, India, with beachy citrus and sandalwood notes, and a slightly sweet and woodsy scent from nag champa.
If you are in the market for a decor piece to add to your maximalist space, look no further than Néos Candle Studio. Néos creates bust candles in neon colors to add a funky flair to an antiquated yet elegant bust design. It reminds us of what Sofia Coppola did during the ball scene in her film Marie Antoinette. We love this fragrance-free neon bust of David and are definitely adding a bright Venus to our carts, too.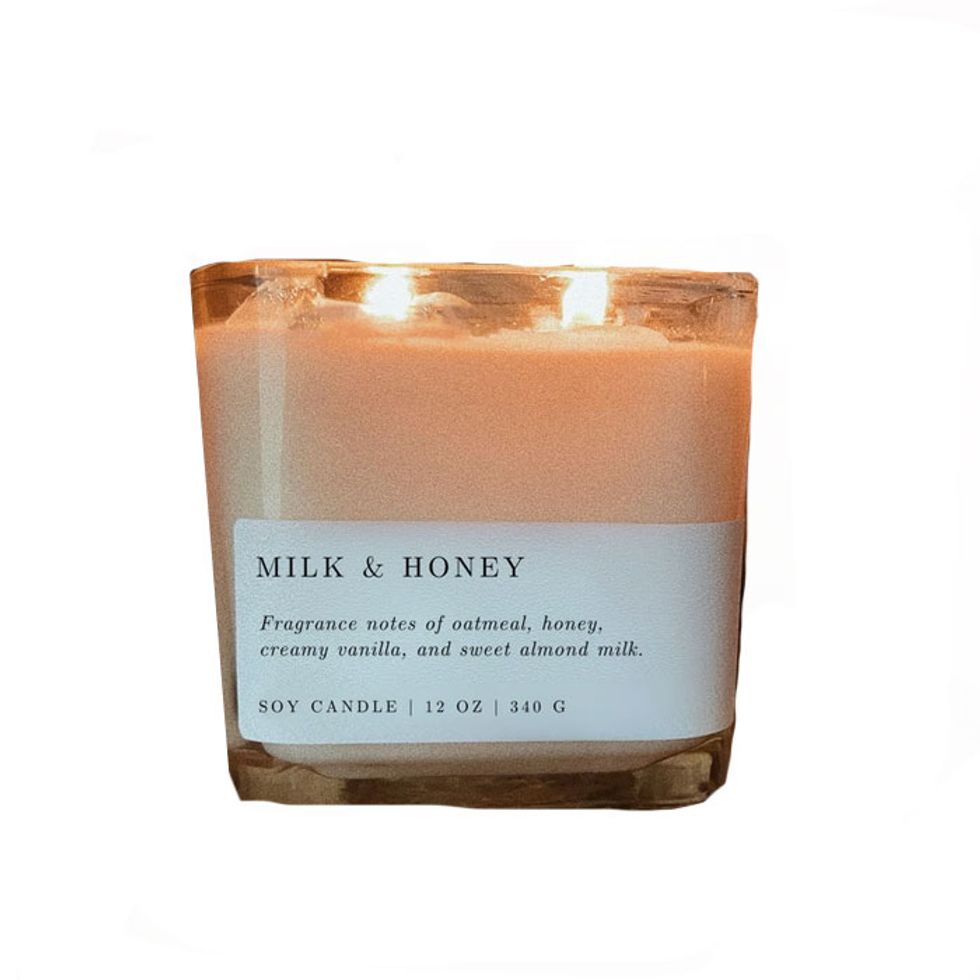 Consider supporting this small but mighty brand if you're searching for handmade, eco-friendly, and non-toxic candle formulations. This candle is like wrapping yourself up in an oversize cable-knit blanket while drinking a warm cocktail. Milk and vanilla bean notes add a creamy sense of coziness and zen to your space, while honey provides a zippy, luscious sweetness that will have you sinking into your cozy slippers at the end of a long day.
Ellétte means "torch" or "bright light" in French, which is perfect for this French-inspired, Los Angeles–based candle brand. The Fumée Noire candle is the ideal addition to your home if you often find yourself looking for sexy and mysterious fragrances that linger all day. Notes of jasmine and rose fill a room with floral notes, much like a fabulous bouquet from the farmers' market would. These are immediately juxtaposed with patchouli and coriander, which add a seductive and peppery touch, leaving you in a state of intoxication.
There is no reason that buying luxury means you can't celebrate nature at the same time. This sentiment is the basis of Isle de Nature's brand, which creates delicious scents while supporting local bee populations. Isle de Nature uses pure Dominican beeswax, sustainable soy wax, and coconut oil to create the Pagua Bay candle. This scent transports you to the small island of Pagua Bay in the West Indies with deep notes of bay leaf that balance well with woodsy and floral notes.