The 7 Best Non-toxic Nail Polish Removers That Really Work
Who knew nail polish remover could smell so good?
Nails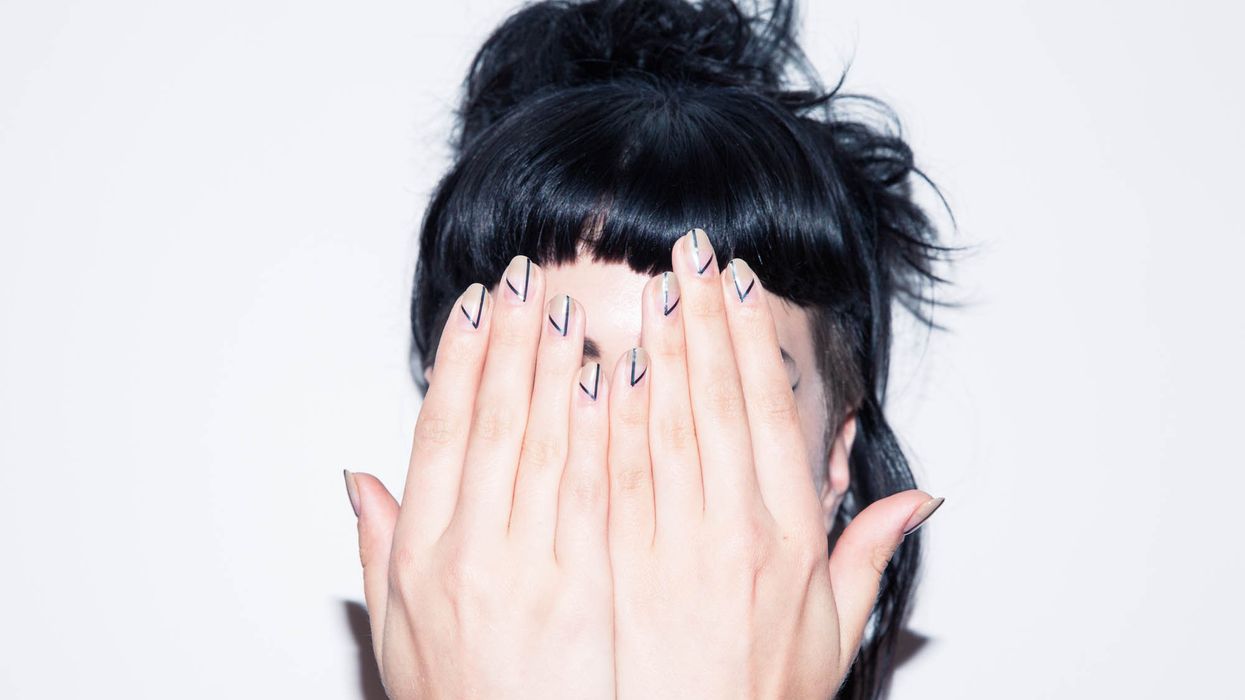 Beauty has come a long way from justifying the use of harmful ingredients like formaldehyde and sodium laurel sulfate in products. With conscious consumerism in the world of beauty on the rise, we are witnessing *many* companies shifting to clean formulas that will help our skin and hair look their best without risking our overall health in the process. This is particularly noteworthy in the nail-care space.
This commitment to more transparency in formulation—from lacquers to removers—is extremely important because traditional nail products contain ingredients that are known endocrine disruptors, like neurotoxins and allergens, to name a few. One of the most well-known culprits is, of course, acetone.
Why is this ingredient so bad for you, anyway? Acetone does not evaporate quickly, meaning that when you pour the chemical onto a cotton pad, you
'
re sure to inhale some of the fumes, which can cause irritation in the nose, mouth, throat, and lungs. Additionally, it can lead to headaches, dizziness, and nausea in some folks. And what happens to hands with excessive exposure to acetone? It
dries out the nail bed
, which then leads to nail weakness and breakage, disrupts the integrity of cuticles, and dehydrates the skin around the nails.
In order to keep your nails and surrounding skin healthy, you
'
ll want to look for non-acetone formulas, like soy-based nail polish removers, which are highly effective at dissolving varnish while also moisturizing the nail bed. Plus, a lot of non-acetone nail polish removers on the market today contain ingredients that actually work to strengthen your nails over time.
Here some of our tried and tested non-toxic nail polish removers that will help you remove your old mani in record time.
---
This cream remover makes the process of ridding your nails of old polish hassle-free and, quite frankly, fun. Simply load up your nails with this cream, rest for about a few minutes, and then remove with a reusable cotton pad to reveal a clean and moisturized nail. What's so special about this remover? While it works to safely remove nail polish, it also has an oil complex that contains macadamia, almond, argan, and sesame oils, and vitamin E to nourish the nails.
Why have a nail polish remover that smells like fumes when you can use one that smells like citrus fruit instead? This soy-based nail polish remover contains grapefruit essential oil, which not only makes this remover smell sublime, but promotes nail growth and nail health, too. Vitamins A, C, and E nourish nails while this remover tackles last week's varnish.
Consider this remover if you often find yourself looking for anything under the sun that will strengthen your brittle nails. This remover contains vitamins A, C, and E to moisturize your nail bed and promote strength. It's a must if your nails tend to break more easily in the dry winter weather.
Along with vitamins A, C, and E, this nail polish remover also contains lavender essential oil, an ingredient that works to maintain the health and moisture levels in nails that seem as if the only length they can grow to is nubs. Consider this formula if you are looking for a remover that smells rather calming during your R&R at-home manicure session.
If you are a proponent of a maximalist skin-care routine to reap the benefit of a range of nourishing ingredients, you'll want to consider giving this nail polish remover a whirl. It contains horsetail leaf extract and antioxidant and antimicrobial properties to promote the health of your nails, while aloe hydrates the nail bed and vitamin E moisturizes the cuticles. Oh, and it *literally* smells like a bouquet of roses.
We've been conditioned to believe that all nail polish removers smell like a chemistry experiment gone wrong, but the scent of this product will surely wow you upon your first sniff. It smells so much like a basketful of lavender on a warm summer's day that you might mistake it for a fragrance. This clean formula will effortlessly remove nail polish from the nails while moisturizing them with added vitamin E. Plus, this bottle is made of glass and uses soy-based ink, making it a great plastic-free option for those looking for both clean *and* green products.
Once you get a whiff of this remover, you are surely going to want to add it to your luxurious at-home spa routine. This remover contains rosemary leaf extract that not only smells heavenly, but also works to moisturize the nail bed while remaining gentle enough for people with excessively dry skin to use. Aloe vera juice and glycerin are two ingredients that aid in moisturizing the nails, while the remover tackles even the most stubborn of firetruck-red nail polishes.