How to Shop Like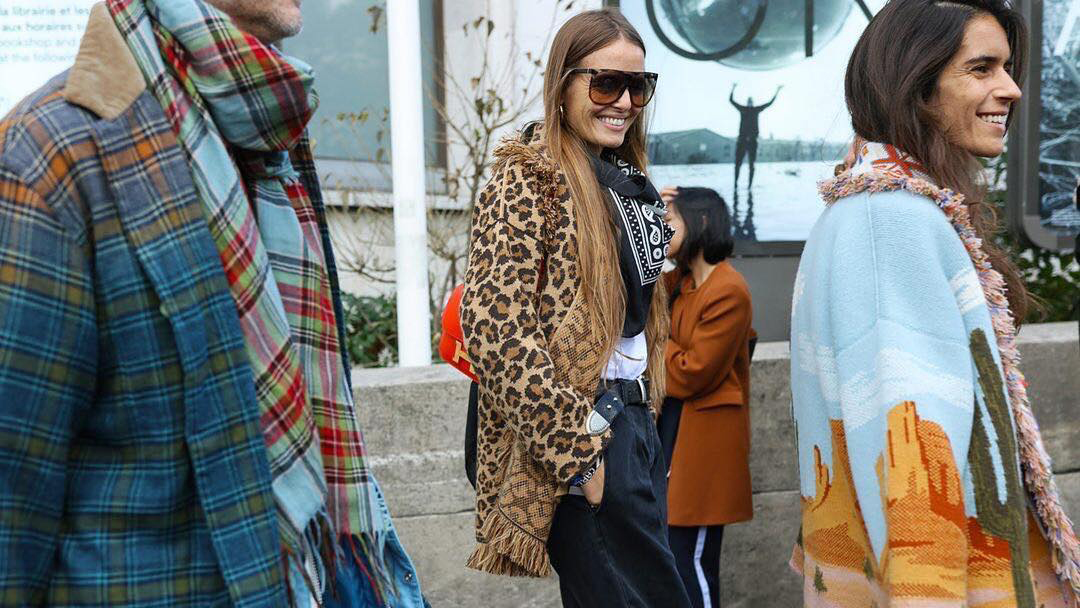 Carlotta Oddi on Personal Style and Launching Her Own Line
Along with her go-to pieces and how to find the perfect cardigan.
Welcome to our How to Shop Like series, where we spotlight personalities within the fashion industry and take a deeper look at their personal relationship with fashion and how they shop—think all the best insider tips and tricks. This week we're chatting with Alanui founder and Vogue Japan fashion editor Carlotta Oddi.
In most cases, the reason someone launches a new brand or product is because they have identified a gap in the market. And who better to do so than a fashion editor, a purveyor of taste whose job it is to know the market better than anyone? Carlotta Oddi, fashion editor at Vogue Japan, founded her line of deliciously luxurious knitwear Alanui because she discovered a need for a great oversize cardigan that pairs with just about anything in your wardrobe—sound familiar?
Oddi had the privilege of working under the esteemed Anna Dello Russo at Vogue Japan for years as an assistant and then later an editor. She mirrors that same eclectic style Dello Russo is so known for, but in a much more relaxed fashion—think clashing prints, layers upon layers of beads, and, of course, deeply fabulous knitwear. We caught up with the editor-turned-creative-director to discuss how she fell in love with fashion, her favorite items to splurge on, and the most worn items in her wardrobe—surprise, surprise, one of them happens to be a cardigan.
When did you first fall in love with fashion?
"Since I was a child, I've always loved to go shopping with my mum. I think my first memories of fashion are really related to visiting stores and boutiques here in Milan with her. It felt like in a dream world!"
Why did you decide to launch your own line?
"It all started with a found garment—an oversized cardigan—which my brother, Nicolò, gave me as a present. I used it during a trip to Hawaii, discovering its multi-purposefulness while my journey unfolded. That's when the idea was born to create the perfect travel companion that gets better as experiences grow."
How is your career background reflected in Alanui?
"My experience of working eight years at Vogue Japan has trained me to have a subjective approach to trends, to create a precise and unconventional image, to experiment with different styles, to research references and inspirations. I have brought all of this into Alanui. I always try to communicate my vision and passion through my brand."
How would you describe your personal style?
"I would definitely say eclectic. I really love to mix and match items with different backgrounds, weights, and patterns. I am a big fan of dressing in layers. Also, I love to follow the mood of the day when I get ready. In fact, I don't have a proper outfit formula—my outfit always reflects my state of mind and mood, from boho to rock to minimalism."
Do you have a uniform?
"Sure, it's a white classic t-shirt, jeans, and a cardigan or cozy, comfortable knitwear in general."
What do you let yourself splurge on?
"Necklaces and bracelets I buy and collect during all my travels."
What has been your favorite purchase of all time?
"Tricky question. It is surely the collection of CHANEL vintage coats, jackets, and bags that my mom year by year gifted me from her wardrobe, but also a Piaget vintage watch that my dad gave me a couple of years ago.
"I'd also include the denim Fendi Baguette bag into this category, which I bought during the first season of its release. And I can't forget my Hermès Kelly pochette in Mykonos Blue. It was my first salary present to myself."
Where do you look for inspiration for your collections? Is your answer the same in terms of your own style?
"I find inspiration from traveling and encountering different cultures along the way. It's the foundation of the brand's DNA, but also impacts my own style."
In your eyes, what are the characteristics of an item of clothing you would keep forever?
"That's one of Alanui's insights. Our Alanui cardigans are such versatile items, you can basically match them with everything—I even wear them at the beach on top of my swimwear when it gets breezy at sunset! For day, I love to mix them with my basics, like washed denim, a white t-shirt, and my jewelry. For night, I've been using them on floaty evening dresses or on silk pajama suits."
Which stores do you frequent?
"Given the current situation, I have been shopping and searching a lot on e-commerce platforms such as Farfetch, Browns, and MyTheresa. However, I do love shopping at my favorite vintage shops like Madame Pauline Vintage and What Goes Around Comes Around."
What would your closet be full of if money were no object?
"It would be full of Hermès bags and CHANEL bags, accessories, and jackets. I always root for classic and timeless pieces."
Vintage or new?
"Vintage and collectible new. I really love to mix and match! In general, I try to buy less and focus on timeless key pieces you can reuse in later seasons. I try to research brand beliefs and the conscious philosophies they have, support local businesses, and visit inspiring vintage stores."
Your go-to accessories?
"Definitely iPhone cases, CHANEL AirPods cases, Oliver Peoples sunglasses, and Chrome Hearts or Carolina Bucci jewels."
What does your current WFH wardrobe look like?
"I can never say no to animal prints and patterns. Also, I am totally for cozy and comfortable knitwear looks during this winter season. For outdoors, I like some chunky shoes and boots."
Who are your favorite small fashion brands of the moment?
"I would say Khaite, Cecilie Bahnsen, Bode, and Jacquemus—if you can still consider them small."
What are the top five most worn items in your wardrobe?
"I like to cycle through most of my wardrobe. I think my staples include the perfect fitting denim, a classic white t-shirt, a cardigan, the perfect black dress, of course your favorite 24H bag, and I can't forget the perfect motorcycle jacket. Although, the most important thing is to feel like yourself and to express your personality. I really believe clothes can empower moods and feelings."
What era of fashion is your favorite and why?
"I love the '60s and '70s because of its coolness and colorfulness. It definitely seemed to be an interesting era for fashion."
Top photo: Courtesy of Instagram/@carlottaoddi
Want more stories like this?
Manu Atelier's Creative Director Talks Personal Style and the Power of a Great Accessory
The Cozy Edit: Every Fashion Must-Have Getting Us Through Winter
Why We Are Gravitating Towards Vintage Gifts This Season