Trinity Mouzon Wofford Shares Her Signature Thanksgiving Cookies
Maple tahini cookies, anyone?
Food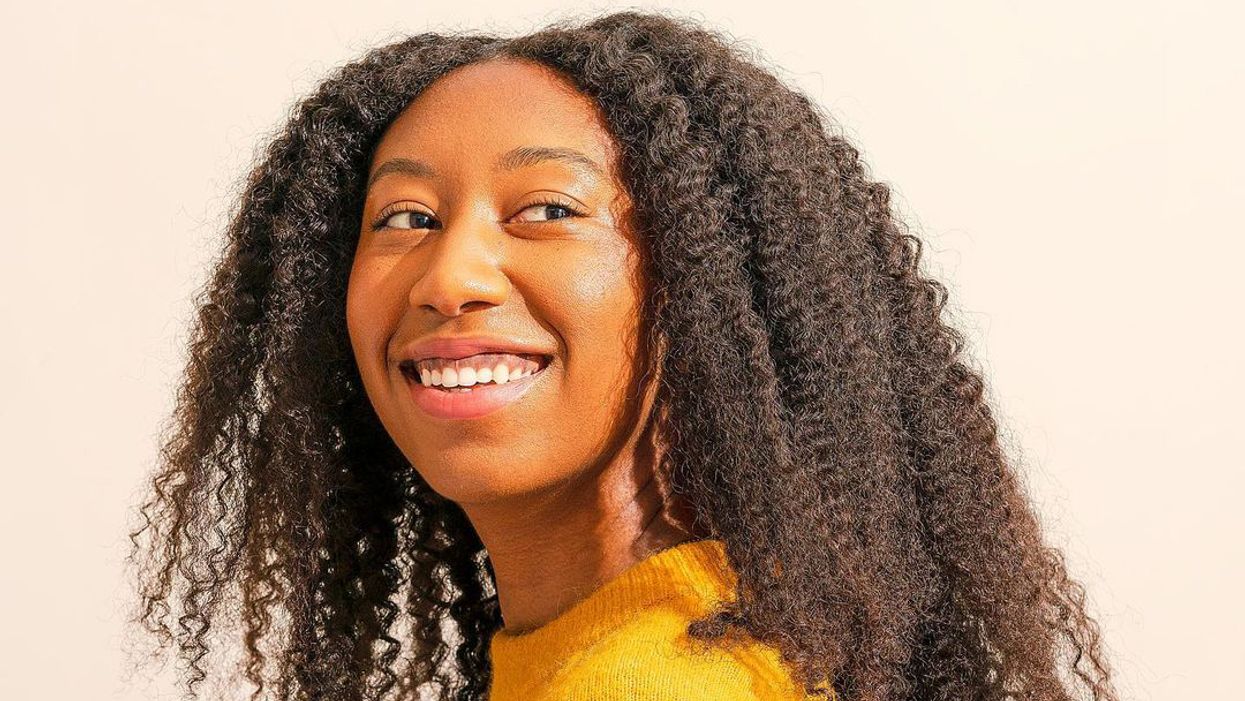 Thanksgiving is definitely going to look a little different this year—many of us are celebrating without our families and loved ones, and instead opting for more intimate affairs at home. That said, new circumstances sometimes allow for experimentation, and for us that means testing new recipes and dishes. So we reached out to
Trinity Mouzon Wofford
, founder of cult-favorite beauty brand
Golde
, to help us prep a festive treat. Watch below to see how Wofford cooks up these scrumptious cookies—oh, and did we mention they're vegan and gluten free?! 
---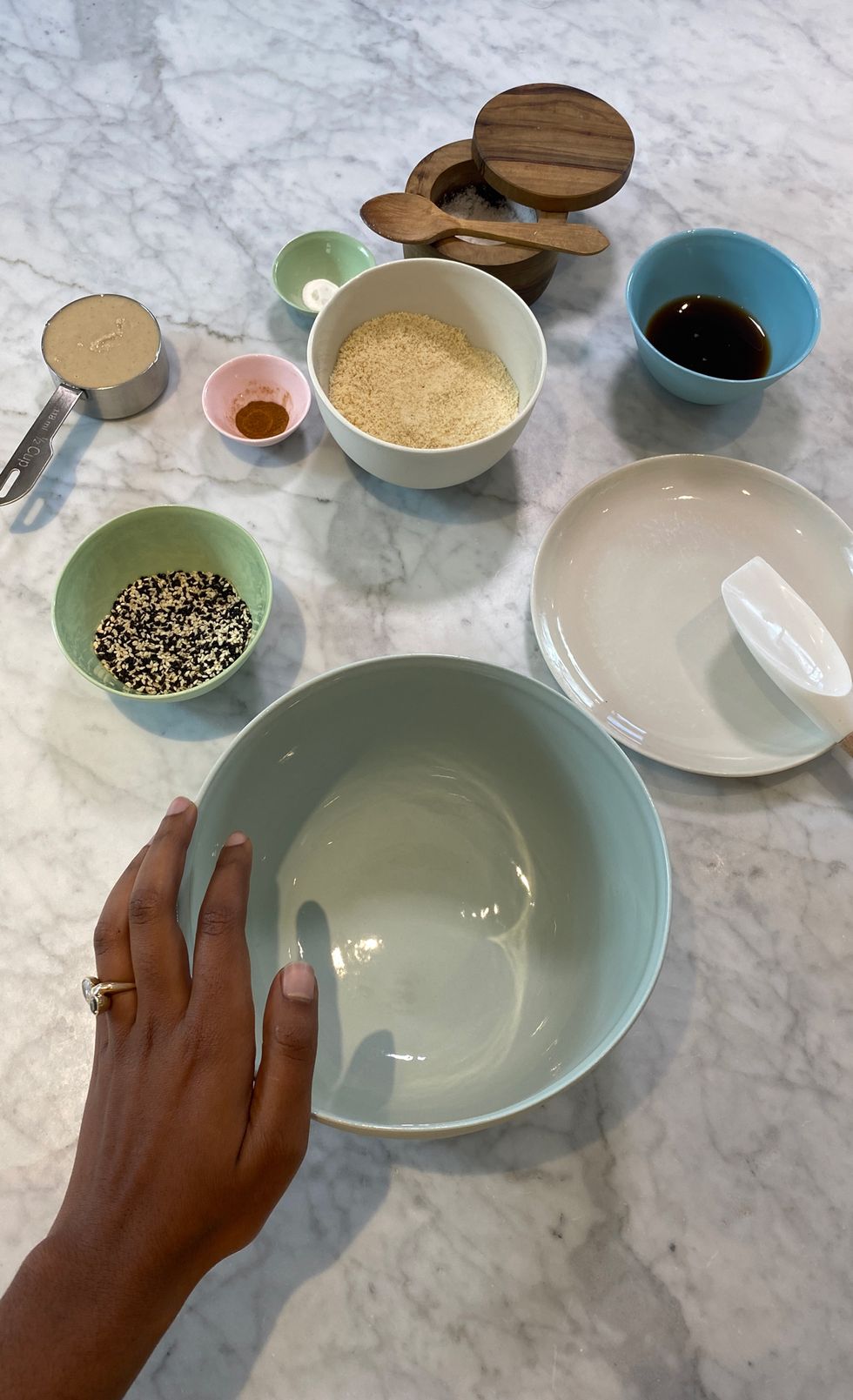 Photo: Courtesy of Trinity Mouzon Wofford
Ingredients:
1⁄2 cup tahini
5 tbsp maple syrup
1⁄4 tsp baking soda
pinch of salt
1 cup almond flour
4 tbsp sesame seeds
1⁄2 tsp cinnamon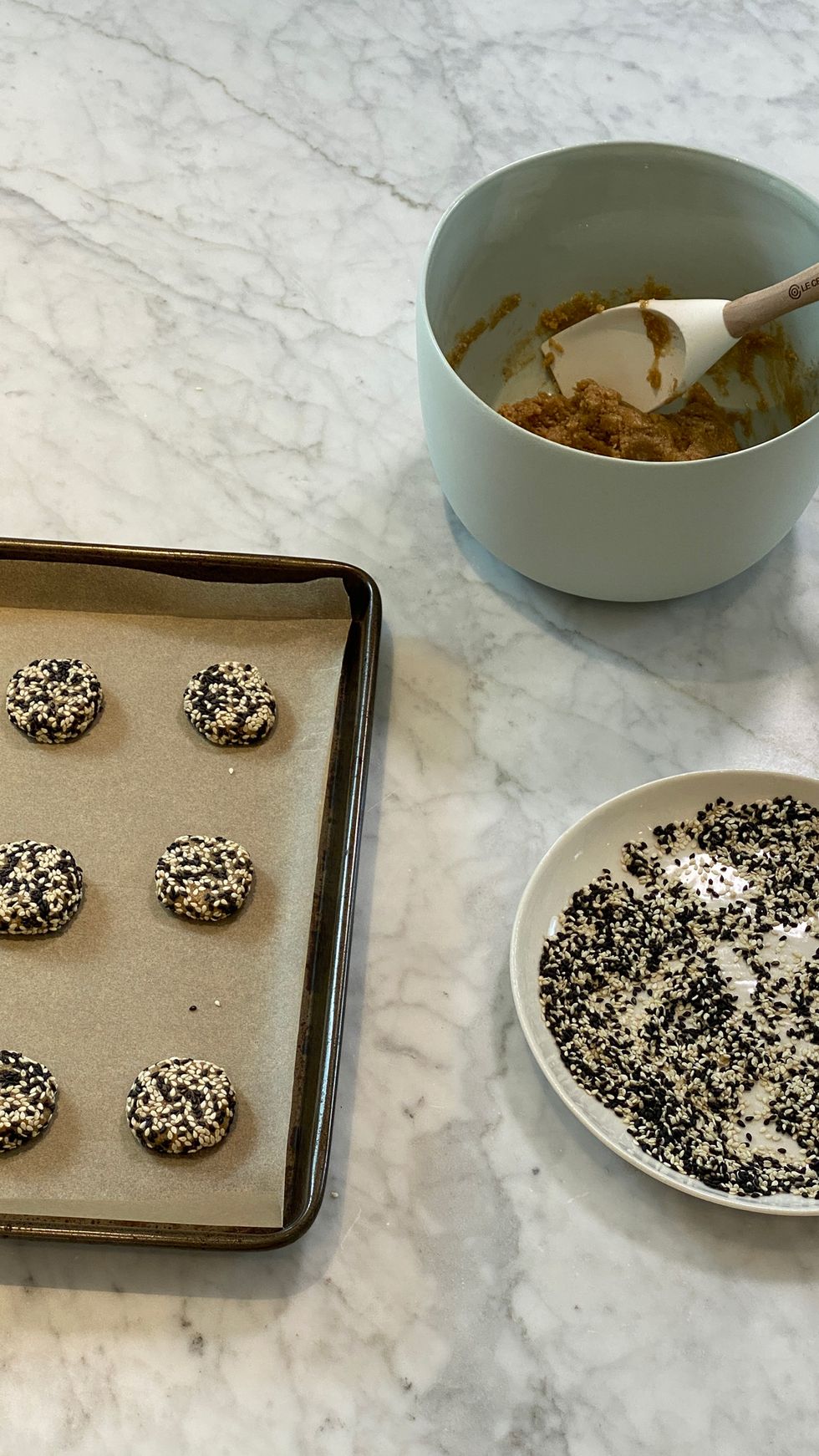 Photo: Courtesy of Trinity Mouzon Wofford
Directions:
1. Combine the maple syrup and tahini until well mixed in a medium bowl.
2. In a separate small bowl, mix the almond flour, baking soda, cinnamon, and salt.
3. Mix the dry ingredients into the wet until well combined to a doughy texture.
4. Use a tablespoon to scoop the cookie dough out into a ball, and roll it in the sesame seeds. Place each one onto a baking sheet lined with parchment paper, and gently compress to flatten out until they're about
1⁄3
inch thick.
5. Repeat with the rest of the cookie dough, and refrigerate for about 15 minutes until firm.
6. Bake the cookies at 350 degrees for about eight minutes or until very lightly golden brown on top. Cookies should be soft and chewy, so don't overbake!