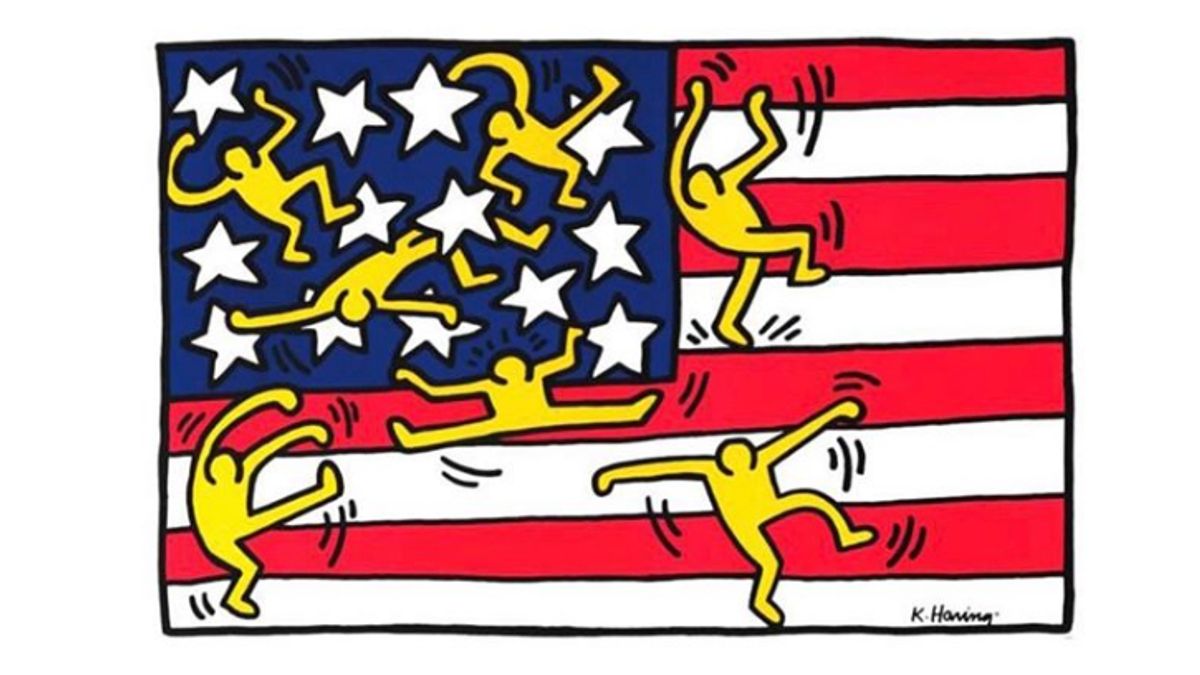 Culture
Meet the Celebrity-Endorsed Online Art Gallery Providing Luxury Investments for All
Founder Avery Andon chats with us about the success of ArtLife.
Veteran art dealer and philanthropist Avery Andon is a bit of a pioneer when it comes to e-commerce in the art world, founding
ArtLife
, one of the first online-only Blue Chip art galleries. Andon talked to us about his ability to democratize art by providing luxury investments for
all
through its digital-first business model and tips on successfully investing in art.
What inspired you to create ArtLife?
"I was working as a freelance journalist and ended up switching over to the music business—it was actually probably the most difficult time for the music industry when I was working in it, everyone was pirating music, they hadn't figured out streaming, and I kinda felt like the industry was in limbo. Throughout that, my younger brother was also doing graffiti and ended up doing an exhibit in Morocco. They robbed all of his money, so ultimately I said, 'Hey, I can't have my little brother getting robbed,' so I ended up managing him. He is Alec Monopoly, who has become very famous—one of the more famous street artists in the world, and certainly one of the most profitable.
"So we really started to find success around 2012 and 2013, and for those next few years he was making millions of dollars and the first question people would ask me when they would buy an Alec is 'Oh, can you get me this Andy Warhol print or this Basquiat?' They would always look to me as Alec's manager for advice on art, so I ended up organically becoming an art dealer outside of Alec and launched ArtLife in 2015."
What made you decide to make ArtLife an online-only gallery? At the time it seems like art galleries were still booming and the power of social media hadn't been unleashed yet:
"One of the things I was really adamant about that I saw with Alec Monopoly was that he was almost entirely social-media driven. When I launched ArtLife, the big lure and attraction and ego play at the time was to open a brick-and-mortar gallery, and it's very awkward actually running an art gallery without the gallery because the first thing the collector asks is 'Oh awesome, where are you located? I'd love to stop by!' So that was a big learning curve. And the first couple of years were difficult because the collectors were there, they had no problem spending money online, but it was actually the artists that were very apprehensive. If you're an artist and you've been working months on your paintings, you don't want to give it to someone who's just going to put it in a warehouse. Even if they sell it, there is still a disconnect there with the artist themselves because they want their art to be seen and appreciated by as many people as possible.
"That, to this day, continues to be one of the biggest issues that we face as an online-only gallery, and as a reaction to that we've really transferred the majority of our focus to what's called secondary market sales. We are selling $50k, $100k, $200k items which also, in the early days of when we launched, people thought it was crazy that I would try and sell $100k artwork online, but I found that we had no problem selling."
---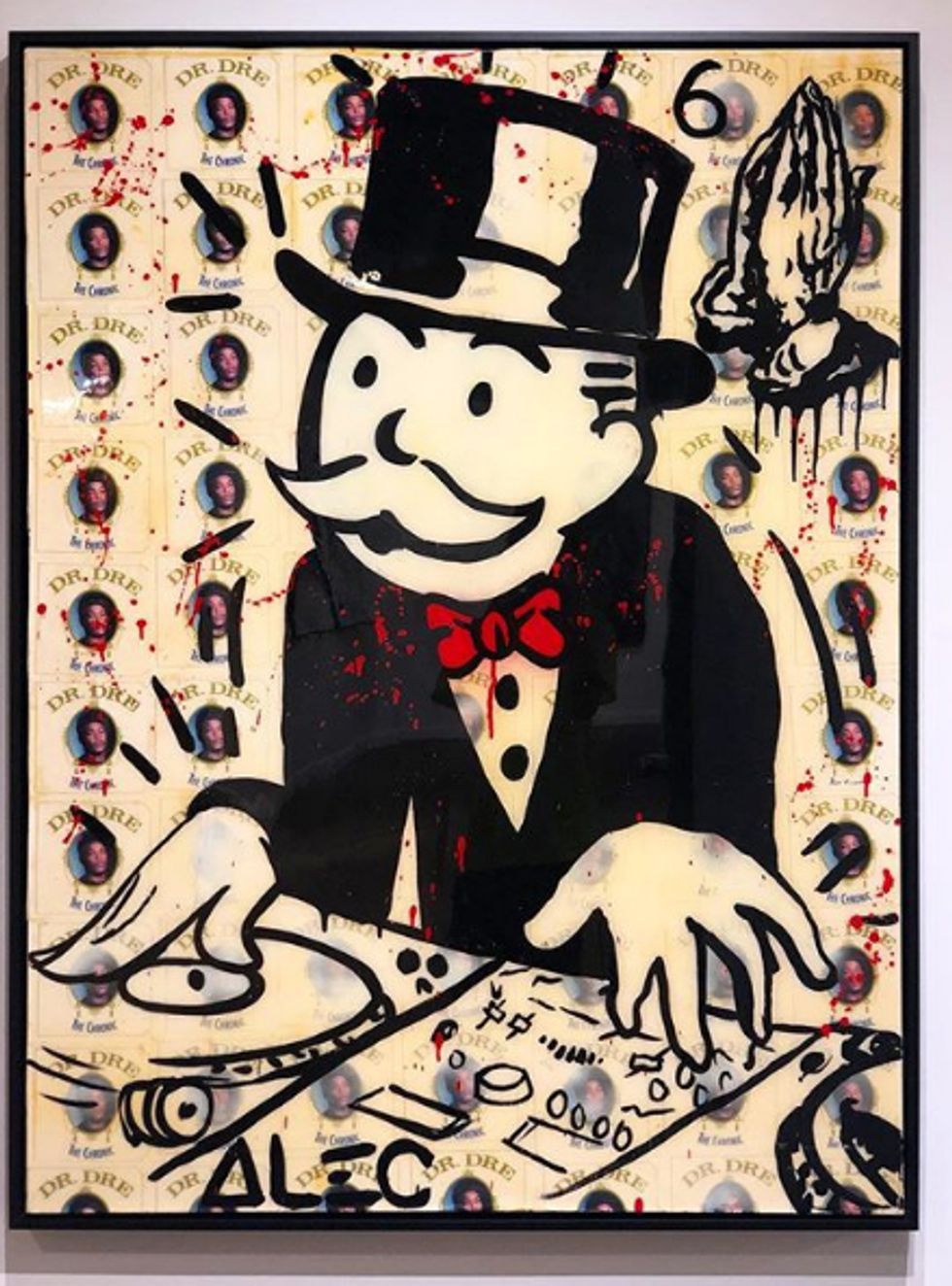 Photo: Courtesy of Avery Andon and ArtLife
So how do you ensure trust with your clientele? It's one thing to buy an expensive item online, but to then have to worry about execution and authenticity is another:
"The first thing we try to do is get a client on the phone to establish that we are real people and actual art dealers, and if they send us money, they are going to get exactly what they paid for because that's a big issue...trust. [This year], crazy enough, has been by far the largest year of sales—our sales are up almost 500 percent in 2020, and I think the reason is that over the last five years everyone was investing in brick-and-mortar [stores] and rent, and I was investing in SEO.
"One of my strongest talents has been to develop the ability to understand clients and create close relationships on a very tight timeline. By the third or fourth email or phone call, I'm best friends with my clients, and I think that's just a skill you learn—how to understand people, make them feel comfortable, and trust you. At this point, we also have a good reputation. Basically, when I launched this business I had been managing Alec, we'd been dealing with all these scummy galleries—the fact is a lot of art galleries and the people in the art business are complete dirtbags. They would scam you for every little last dollar, which is why my core principle that I would tell my staff is
'
Don't be a scumbag!
'
Try to be a good human being, and things will go well for you."
You said you had about 500 percent growth in sales this year. How have you been able to have a leverage on other galleries and businesses during COVID times?
"My fiancé and I started quarantine February 20th, which was very early for the US. I have so many clients overseas—one of them being a doctor in Milan—and I'll never forget he FaceTimed me and told me to do whatever I needed to do to prepare because COVID was coming to America. Thankfully, I'm not one of the toilet-paper guys, but I did buy a bunch of protein!
"So the interesting thing about quarantine was that instead of there being this kind of silence (I mean I was preparing for the worst), I thought my business was going to shut down, but the exact opposite happened. I got flooded and inundated with inquiries, and luckily, because of our success I've been able to increase our staff. We have five full-time employees versus one when the pandemic started. At first I was by myself working 18-hour days, six days a week, which was really a unique situation because here I am working like a maniac and all I do when I put on the news or open Instagram is see all the content about everyone being bored out of their minds, and I was over here only getting four hours
'
 sleep a day!"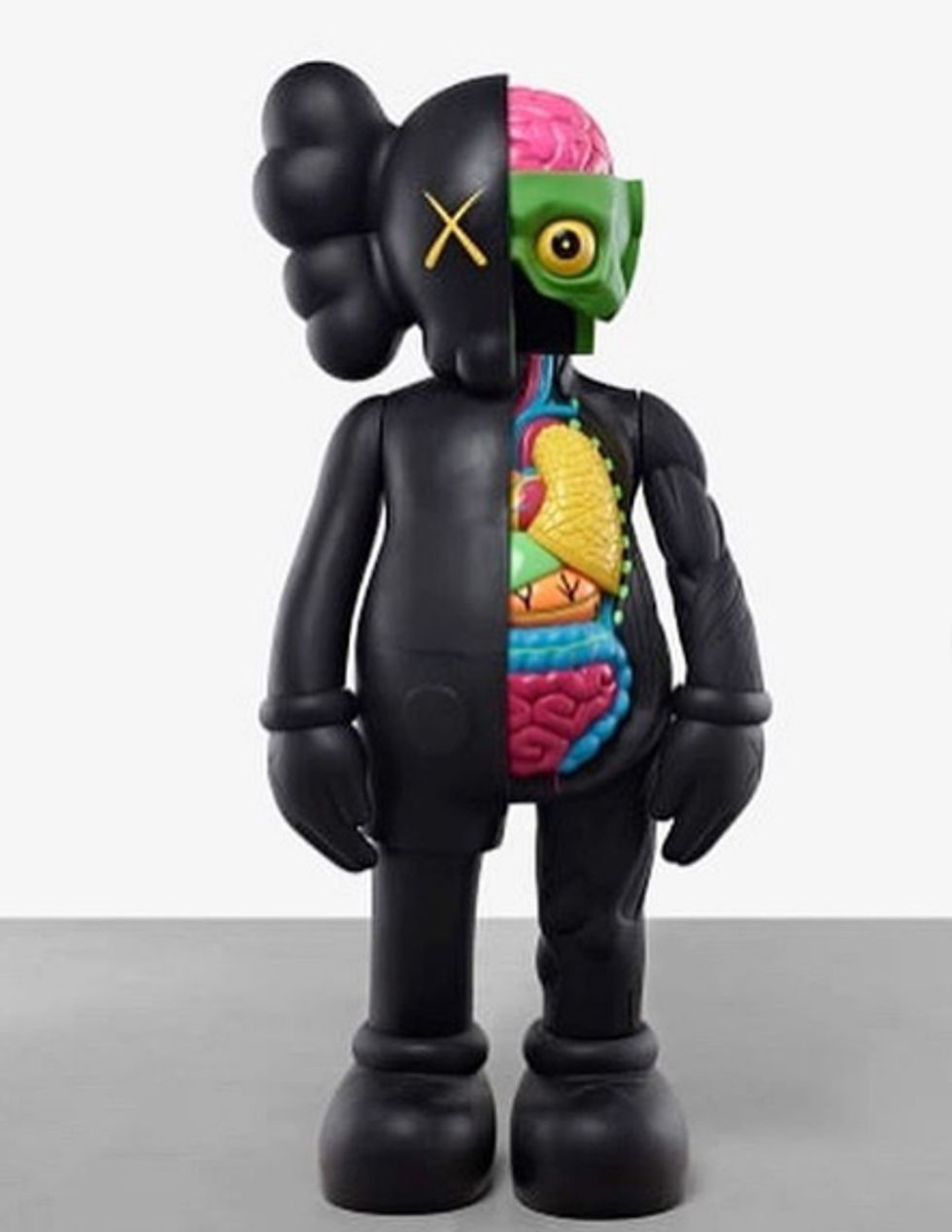 Photo: Courtesy of Avery Andon and ArtLife
What advice can you give for businesses who really had to turn to social media to keep their brand alive? Specifically, those operating a business that is shifting towards a

"

click-and-mortar

"

strategy:
"I would say be very flexible and adaptable. That's one of the most important things I've noticed—not just in art, but in other businesses. Keep in mind, the client mentality has changed 100 times this year. From focus on COVID to the focus on systemic racism, there's been all of this pressure and these shifts in what clients are thinking about, and I think adaptability is huge. We have changed our focus, starting with the art that we are selling. Instead of having our plans mapped out for a year, we are planning a month out, two weeks out, even. Obviously you need a heavy focus online because I think what this has done has helped us accelerate, but anyone running an art business now should know you're basically running an e-commerce business. Ninety percent of the inquiries we get are web based and the other 10 percent coming from referrals.
"Click-and-mortar is really this need to have one foot on the internet and one foot in the real world. We do a lot of pop-ups and ironically, after saying for five years I didn't need a gallery, I opened a gallery—but it is an invite-only private showroom. It gives us that extra layer of connecting people with the art. So click-and-mortar is that concept that you're getting the clients online and you're also proving credibility and closing the sale in the real world."
You work with a lot of celebrity clients like the Kardashians. Have they been purchasing a lot of art? How involved are they, really, when it comes to choosing art for their homes?
"Each one presents their own unique set of issues. Not many people know this, but the Kardashians are major art collectors. They buy serious stuff, and I've been very fortunate to work with them, and I think one of the main reasons they trust me is that I've never leaked a deal of theirs. Other celebrities work with auction houses, and the next week it's all over
Page Six
and
The Daily Mail
. That's one of the big differentiators is that we actually sacrifice press to maintain trust and integrity. When we were doing the collaboration between Alec and Justin Bieber—that was at the peak of Bieber
'
s controversy and the press was all over him—I had the press calling five times a day trying to get me to sell the story, and I refused. The number one thing is maintaining integrity. A lot of them have insane shipping protocols that we have to do. One story I can share is we had to help Drake acquire several sculptures from KAWS (a very famous street artist). We closed the deal, and an hour later I got an email from his manager saying he had an
Architectural Digest
photo shoot and needed the sculptures in two days. These things weighed about 200 pounds each, and ultimately, we ended up putting Drake's sculptures on a passenger flight! The bottom line is we made it happen and both sculptures are proudly displayed in the article—it's a perfect example of doing whatever it takes to accommodate the client."
More millennials and Gen Z-ers are expressing interest in collecting art, but it can be an intimidating process. Any tips on investing in art carefully?
"I'm finding that young people are becoming more interested in investing in art—I get emails and always go out of my way to give deals to younger people that reach out hoping to build a collection. I try and bend as much as I can because I genuinely love to see people getting excited about investing in art. The other thing I really try to get across to people is that you can treat investing art like a real alternative asset. If you do it smartly and invest in the right artworks, it will always go up in value and you'll have that kind of nest egg hiding on your wall."
Photos: Courtesy of Avery Andon and ArtLife
Want more stories like this?
Curator Chelsea Nassib on the Power of Emerging Artists
Meet the Collective That's Changing the World of Art Collecting
Meet the 24-Year-Old Art Curator Championing International Black Artists