WWWRN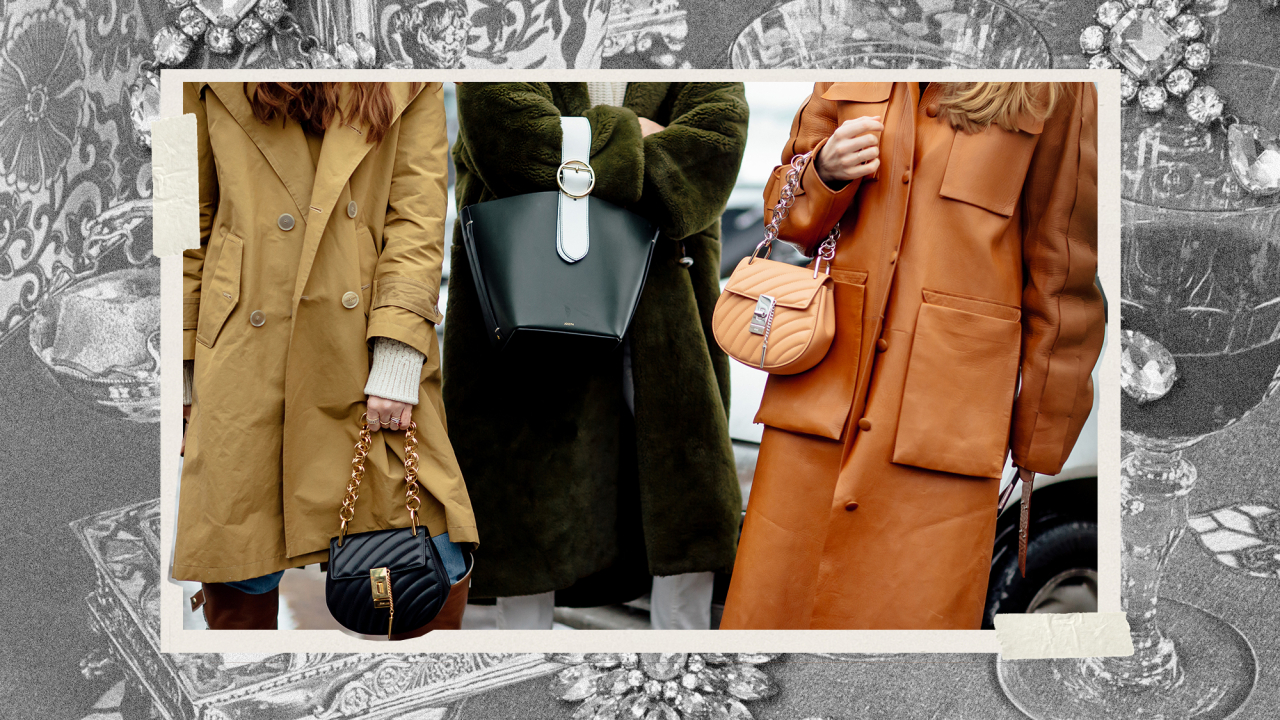 Fashion's ROI: The Expected Resale Value of Everything in Your Closet
Does a jacket yield the same value as a handbag? We investigate.
Due to exploding demand, fashion resale has basically rebranded itself in the past decade. What used to cater to a niche market of collectors and thrift shoppers has now expanded to reach almost everyone. From The RealReal to Depop to ThredUp, more and more companies pop up each year that offer new outlets to give clothing a second life. According to a report published by Vestiaire Collective in partnership with the Boston Consulting Group, the share of resale clothing in people's closets is expected to jump from 21 percent in 2020 to 27 percent in 2023, and as consumers educate themselves on these new developments, resale becomes more than just an avenue for shopping, but a component to consider at the initial point of purchase.
Think of most items in your closet like a car. The more you use them, the lesser the value, but it's not like you're simply losing money. Usage should be thought of as added value for the wearer, which evens the scales a bit. Fashion naturally depreciates, but unlike a stock portfolio, you get to wear and love that CHANEL bag for years. While there are definitely items that appreciate, they are the exception, not the rule. A daunting concept, we decided to consult the resale experts to figure out what return rate can actually be expected depending on what category of items you are dealing with. Here's everything you need to know, Reader's Digest style.
Factors to Consider
Scarcity
"What creates the inflation like every asset, really, is the imbalance between buyers and sellers, the imbalance between supply and demand," explains Charles Gorra, founder and CEO of Rebag. An item that is limited-edition, discontinued, or even hard to find can instantly increase in value. "People will often shell out top dollar for limited-edition or unique pieces because they are made in smaller quantities and can be difficult to procure once they sell out," says Ashley Stanton, head of handbags at WP Diamonds.
Condition
No matter the brand or make of an item, the better the condition, the higher the value. Scratches, tears, and imperfections all impact price, which is why taking care of your items is important if you expect to sell them. Keep boxes, tags, etc., for credibility and authentication. Even a visual repair can detract from resale value, and in extreme cases, it may decrease it significantly.
Brand
"There are some brands like Hermès that maintain 85 percent of the value, where others maintain only 40 percent of the value," explains Gorra. Similar in nature to trends, this equation often boils down to status. Whether you like it or not, an item like a Cartier Love bracelet instantly conveys the idea of luxury, which acts as a manner of protection from a value perspective.
Time
In most cases, time lessens value. Shoppers crave "newness," so the more time you put between the point of original purchase and resale, the less "new" that item feels. However, that can also work in reverse as old styles become popular once more.
Trends
We are currently seeing what Charles Gorra dubs the pandemic effect—a normalization of classic silhouettes and styles that are more "trend resistant"—but that is not always the case. We typically see all sorts of trends cycling in and out that fluctuate at different rates per category and are oftentimes quite difficult to predict. At Vestiaire Collective, they find that the secondhand market parallels the primary market. If Prada is trending, then you will see that reflected on sites like VC.
Quality
An item with higher-quality materials by default has higher intrinsic value and often retains said value better in the secondhand market. This general trend can be altered when it interacts with other factors such as brand name, trends, etc.
What You Can Expect to See from Each Section of Your Closet
Apparel
Per The RealReal, the resale value of apparel is much harder to pin down, though their highest-performing apparel brand is Gucci—no surprise there. Due to the fast fashion cycle, trends within the apparel world cycle in and out at an extremely quick rate, so time is an extremely important factor here. It's much harder to justify a premium price point if you think something might be obsolete in six months. According to experts from Vestiaire Collective, clothing is typically much more difficult to maintain its retail value unless it's an archival or vintage piece, especially those that have been reintroduced by brands like the Gucci Jackie bag or the Dior Saddle bag.
Our approach to apparel is much more personal than it is with, say, a handbag, which increases the resistance in terms of resale value. The demand is lower as apparel items are more specific to the individual and their style. Apparel suffers from wear and tear faster than a category like jewelry. Sizing also narrows your market per item. Only so many people can buy that size 6 Helmut Lang blazer, whereas almost anyone can purchase a Tiffany necklace. Luckily, brands are often held to ethical standards that prevent them from shifting price according to size.
Shoes
If you want to see a true return on your investment in this category, sneakers are your best bet, as they quite literally trade like assets—the one caveat being that they must be kept in mint condition in order to perform, and what fun is that if you can't even wear them?
In terms of the variables of resale, shoes fall somewhere in between apparel and handbags. Like apparel, they wear faster than accessories, but the trends don't often shift as quickly. According to The RealReal, the top brand in shoes is also Gucci, and you can thank the loafer for that. The cult-favorite Gucci loafer resells for around 64 percent of its original price, which can vary by condition, style, etc. Though not a positive return on investment, it is nice to know that you can still generate some cash after actually wearing the shoe.
Jewelry
Quality of material is a significant factor in this race. According to Andrew Brown, CEO of WP Diamonds and Gemma by WP Diamonds, fine jewelry often retains more value than fashion jewelry. However, a popular brand could shift generalization. If the fashion jewelry is by a major label like CHANEL, the brand name alone can stimulate the resale price to compete with fine jewelry even if the quality of material is not the same. Brown says, "Most Van Cleef & Arpels bracelets and necklaces and Cartier Love bracelets are the best and fastest sellers and typically resell for 75 percent or more of retail," but keep in mind that they must be in near-perfect condition to hit this mark.
Not every category of jewelry performs the same. Similar to apparel, rings are sized and therefore a tougher sell than a necklace or bracelet. However, in comparison to shoes and apparel, wear and tear "is less of a risk with jewelry, meaning that you can enjoy your jewelry and sell it on for a strong resale price," explains Brown. At Gemma by WP diamonds, Van Cleef & Arpels and Cartier typically retain the most value, while TRR finds that Tiffany is consistently their highest performer, though they see the highest numbers from the Van Cleef & Arpels Alhambra collection, reselling for up to 200 percent of the original retail price.
Handbags
Time is much more resilient in the handbag category, as certain classic styles have barely wavered in desirability for decades. Classic styles like a CHANEL Classic Flap, a Louis Vuitton Monogram bag, and, of course, an Hermès Birkin or Kelly are always in style and can resell for 20–30 percent off original retail price, according to Stanton. On the other hand, you have the fickle cycle of cult-status trendy bags. Take for instance a Prada nylon or a Fendi Baguette. Each underwent a period of dormancy and then quickly rose to fame due to largely unpredictable factors. Keep in mind that while these items can fetch a pretty penny at the height of their popularity, they can lose their status just as quickly as they achieved it.
Scarcity is a large factor here and the reason why Hermès bags go for as much as they do: They're hard to get. "Limited-edition or rare pieces can sell at or above actual retail value," explains Stanton. Take Louis Vuitton—the LV Pochette accessories are the highest performing handbag on TRR, going for up to 190 percent of their retail price. Dior, Gucci, and Saint Laurent are next on the list. Bottega Veneta is your of-the-moment brand, and anything from new designer Daniel Lee can attract upwards of 80 percent value retention (note: bags from previous designers of the brand will not perform as well).
Watches
No surprise here, but the TRR's top-performing brand in this category is Rolex, which can garner up to 105 percent of the original retail price. Cartier watches are also high performers. Condition, however, is extremely important in this category. If you were to have a Rolex repaired and they changed even one small piece, Rolex would no longer accept it as one of their watches, and your resale value would be severely impacted.
Part of the series:
WWWRN