The Co-Founder of Club House Global Talks the Power of Music & Creative Solutions
Meet entrepreneur, musician, and DJ Jasmine Solano.
Career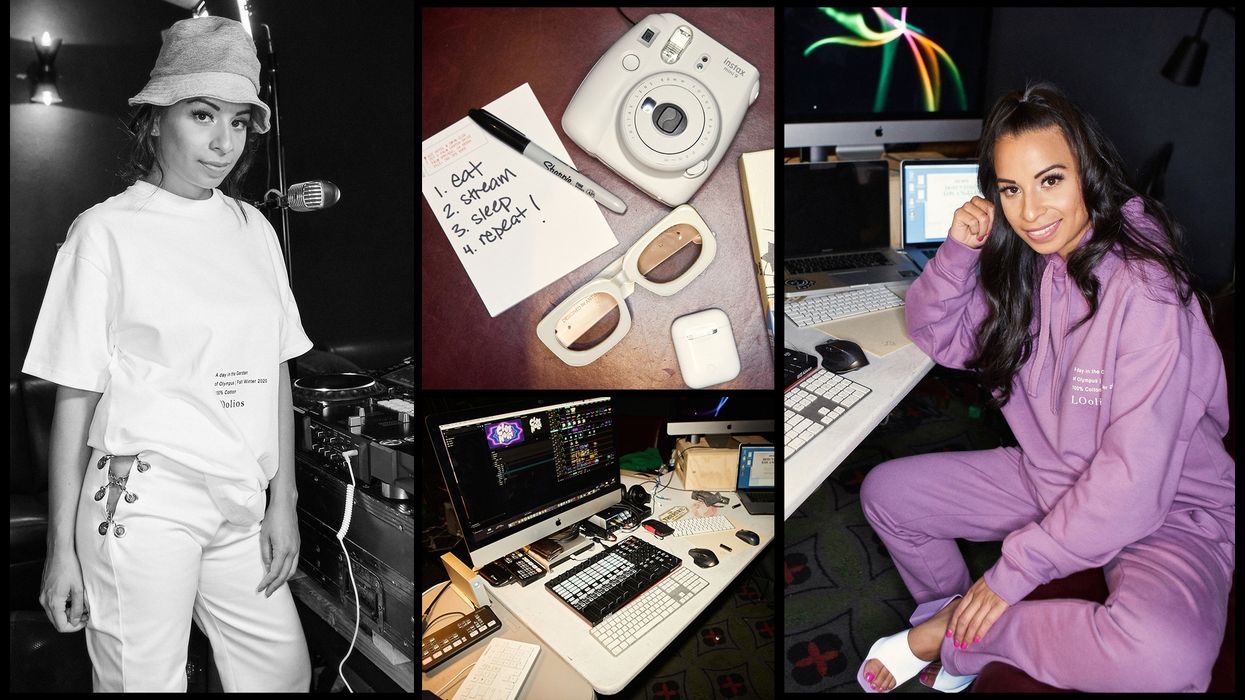 Each week we're checking in with friends to see how they're finding balance, working from home, and generally evolving and advancing their careers. This week we chatted with entrepreneur, musician, and DJ Jasmine Solano, who has worked with Fendi, Margiela, Missoni, and more. Read on for how Solano co-founded Club House Global during a pandemic, and more.
How do you start your days?
"I have a pretty strict morning routine—it's simple yet significant. First I make my bed. Next I burn palo santo and walk around my apartment saying what I'm grateful for out loud, allowing the smoke and scent to fill every corner. It's a cleanse to start the day. Given the [exploitation] of palo santo, I purchase mine from a sustainably harvested company in Ecuador (where it's actually illegal to cut down palo santo trees) called
Sacred Wood Essence
. And lastly, I make my morning tincture, which is usually boiled water with apple cider vinegar, lemon, and honey."
Are you incorporating movement or exercise into your routine? If yes, anything you're loving at the moment?
"I'm always trying! On good weeks, I do a 20-minute yoga stretch and meditation in the morning. On busy weeks, I go for a 45-minute walk in nature (only people in L.A. say this, I know) while taking work calls or listening to my favorite podcasts (which are usually Amanda Seales's
Small Doses
or Dr. Mark Hyman's
The Farmacy
)."
Talk to us a little bit about your work environment right now. Are you back in the office, or working remotely from home?
"My work office is now split between my home and the iconic Ace Theater DTLA in the Ace Hotel. I'm the co-founder, executive producer, and host of the social impact initiative and livestream platform 
Club House Global
. And we happen to now be the official live-stream partner of the Ace Hotel! I feel pretty lucky to have our production studio inside a historic theater, to say the least." 
---
What are the most critical things needed for creativity and to survive a workday?

"PATIENCE and DETACHMENT. I had to write those in all-caps. Whether you're launching a start-up (crazy person like me) or just trying to manage your current job through this pandemic, it's a mental marathon. The levels of stress we are experiencing are new to a lot of us. More than ever, we need to access our creativity, ingenuity, and grit to come up with innovative ideas and re-frame the world. Having a ton of patience with yourself and others is key. Being detached from outcomes allows for creative solutions, minus the heartbreak and disappointment. Life is in flux right now, and we have to flow like water with the changes."

How do you stay focused and motivated throughout the day? Any tricks you can share?

"Stay organized, stay ready, and stay open. I tend to think like a camp counselor at all times. I stay organized by planning out each day the night before via lists and calendar apps. I stay ready by meal prepping, having my emergency kits in both my apartment and my car (we can talk Natural Disaster prep another time), and tuning into KCRW/NPR for my news. And I stay open by trying to be as flexible as possible with whatever comes my way."

It's a tricky time in our world, and economically speaking, it's unclear what the future holds. How do you foresee this time impacting your industry?

"Tragedy and chaos birth innovation. It's a hard dichotomy to sit with. You either turn fear into fuel, or you let it engulf you. Right now the artists of my industry (and the world) have the ability to create from a space that has no rules, yet so much need. For Club House Global, we've been the only digital venue to book and employ DJs and artists every single week for the past six months. We've employed over 200 artists. I could have never predicted this. My partners, Patrick Struys and Anajali Ramasunder, and I have birthed a community movement out of necessity."


From a creative standpoint, who or what has been your biggest influence?
"It's always a mix of musicians and activists. Erykah Badu to Ruth Bader Ginsberg. Betty Davis to Kimberle Crenshaw. Aaliyah to Michelle Obama. Any woman who has been unapologetically themselves and, in turn, has changed history forever."
Tell us a little bit about your style right now. What's your go-to uniform?
"Give me a fancy sweat suit, and I'm happy! Working remotely has allowed for extended pajama wear; however, I need the fit to feel more lively (so I don't fall back asleep). I'm obsessed with this brand
Loolios
from Barcelona, who makes sustainable clothing, as well as
Nor Black Nor White
, who employ women in India under fair and just conditions."
Let's switch gears for a minute: Are there any beauty products essential to your day-to-day?
"YES. The same way my morning routine is written in stone, so is my skin-care routine. I use
ISun
facial cleansers, as they make extremely clean products in small batches at a time. The
Herbivore Rose Spray
I use morning and night, and their
Orchid Oil
I use at night. For face serums, I use
One Love Organics
. They are a woman-owned company that makes small batches as well, on a tiny island off the coast of Georgia! I love their Skin
Savior Balm
(my fav), the
Vitamin C facial serum
, and their
Botanical E serum
."
Herbivore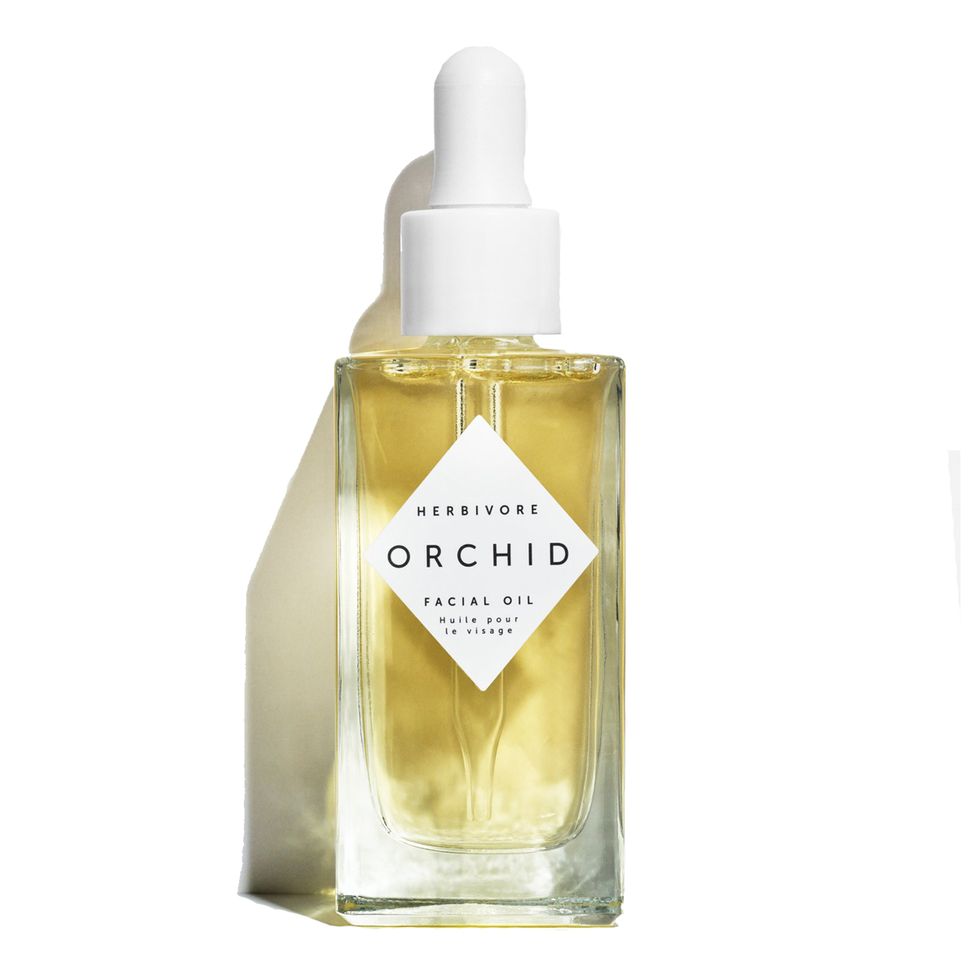 Herbivore
One Love Organics
One Love Organics
One Love Organics