WWWRN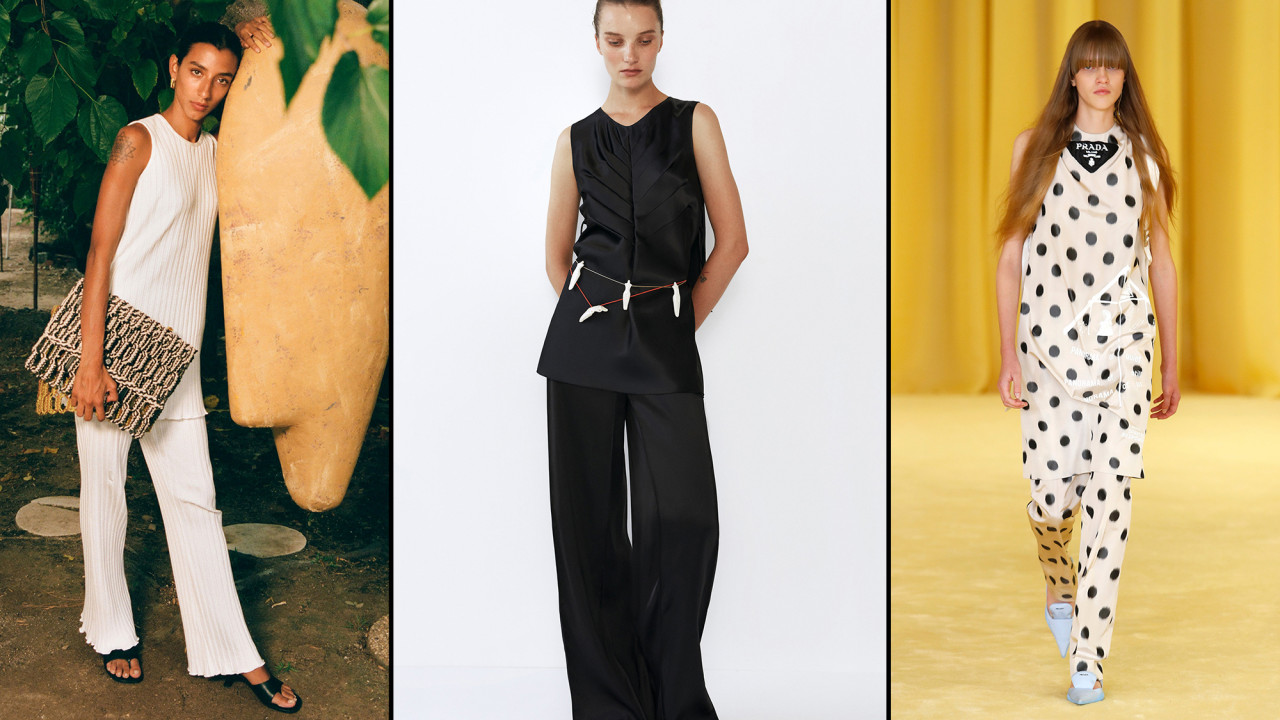 This Recycled Silhouette Was All Over the Spring '21 Runways
Designers are reimagining the tunic.
The power of fashion designers is their transformative ability to show us something new. Sometimes it's a completely fresh design, and sometimes it's the altering of a traditional silhouette, hue, or fabric in order to make it appear fresh to our seasoned eyes. Whether it is leggings under dresses, '90s minimalism, or strapless tops, our favorite fashion brands are experts at putting a fresh spin on dated silhouettes, and this spring '21 season, they've given us reason to reevaluate tunics.
The definition of a tunic can waver ever so slightly, but it's basically a simple, boxy top that falls somewhere between your hips and knees and is often paired with pants or a long skirt. It's a fairly versatile piece that's been around for a long time, but this season's version is anything but boring.
From ribbed knits at Simon Miller to logo-embossed tanks at Prada to structured wool at Marina Moscone, tunics dominated the runway this season. The low-hanging top creates something similar to a drop-waist silhouette that alludes to decades prior—the '20s and the '60s, specifically.
In terms of styling, the overall ensemble often gravitated toward the minimalist end of the spectrum. We saw matching sets at JW Anderson, a simple black-and-white pairing at Jason Wu, monochrome at Micheal Kors, and silky separates at Zero + Maria Cornejo. We even glimpsed a belt slung around the models' hips layered over wide-leg pants at Bevza, reminiscent of early aughts styling. Whether or not you're ready to embrace this recycled trend is up to you, but with the proliferation of modern options on the market right now, we think you'll be surprised at how chic they can really be.
Part of the series:
WWWRN