This Recycled Silhouette Was All Over the Spring '21 Runways
Designers are reimagining the tunic.
Trends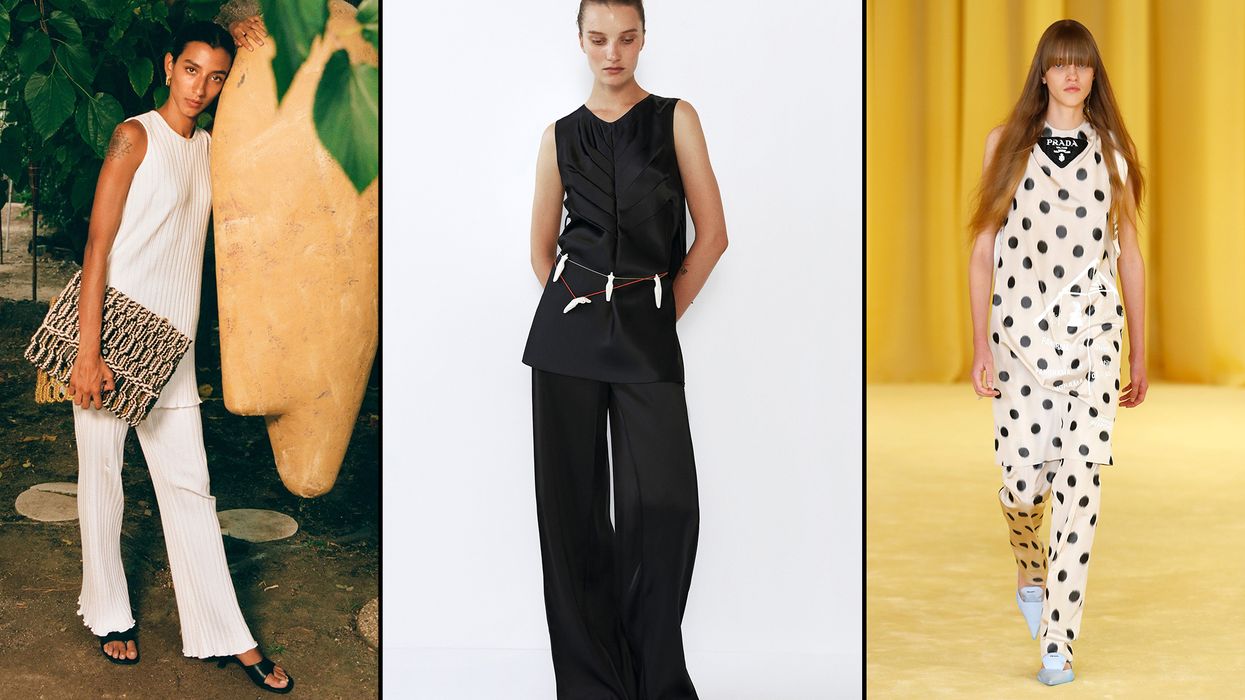 The power of fashion designers is their transformative ability to show us something new. Sometimes it's a completely fresh design, and sometimes it's the altering of a traditional silhouette, hue, or fabric in order to make it appear fresh to our seasoned eyes. Whether it is
leggings under dresses
,
'90s minimalism
, or
strapless tops
, our favorite fashion brands are experts at putting a fresh spin on dated silhouettes, and this spring '21 season, they've given us reason to reevaluate tunics.
The definition of a tunic can waver ever so slightly, but it's basically a simple, boxy top that falls somewhere between your hips and knees and is often paired with pants or a long skirt. It's a fairly versatile piece that's been around for a long time, but this season's version is anything but boring. 
---