Self-Tanner Can Give Dark Skin Tones a Next-Level Glow
But where is the inclusivity when it comes to the tanning industry?
Skin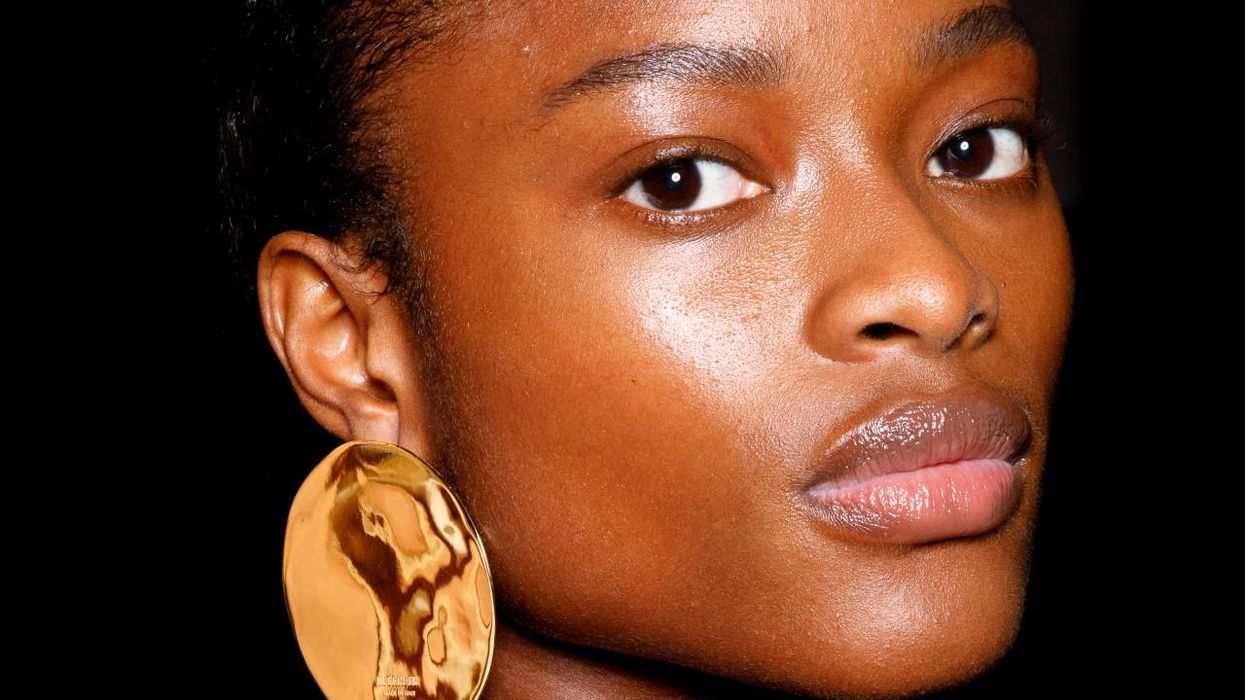 Tanning has always been a beauty ritual associated with people with fair complexions, but lately many Black women have shared that they, too, use self-tanner for a multitude of reasons: to even out skin tone, reduce the appearance of hyperpigmentation, and create a bronzed, radiant finish.
As Amanda Harrington, tanning consultant to celebrities like Dua Lipa and Jennifer Aniston, points out, "The tanning market is targeted toward Caucasian skin because most brands use the color guide format—light, medium, and dark—when referring to the different shades in their ranges rather than focusing on undertone." If there was a greater focus on the skin's undertones, self-tanning technology could focus less on making the skin as dark as possible and offer more options for a natural-looking bronzed effect across the spectrum of skin tones.

Brands that focus solely on achieving a darker pigment for fairer skin tones, regardless of undertones, fail to offer products that work on Black and brown skin—which result in an orange or gray tint when applied. "It's all about the base colors of the tints rather than just increasing the percentage of DHA [tanning agent] to make you the darkest possible color," says Harrinton. "It's not about taking women three shades darker—it's about adding warmth, emphasizing and enriching what you already have, and giving you a glow."

Marc Elrick, founder of Tan-Luxe, elaborates: "We've never really bought into the transformational element of tanning as a brand, [with] intense before-and-after images. We believe that self-tan should be about enhancing and enriching your own natural skin tone with customizable, tailor-made formulations. We don't want to mask or cover—it's about [looking] glowy and feeling good."

What's the best way to apply self-tanner on darker skin?
If you're new to the self-tanning process, Harrington has a few pointers to ensure your application is as seamless and natural-looking as possible. "Remember the golden rules before tanning: exfoliate, wax, and shave," she says. "Then apply moisturizer to your hands, elbows, knees, and feet to prevent heavy staining." To prolong your color, Harrington recommends exfoliating less and moisturizing daily.
TikToker Awasanneh has a step-by-step self-tanner application tutorial as does aesthetician Alicia Lartey in case you need visual aids.
@_awasanneh

Hope this helped, let's all go get our Kelly Rowland on my black queens
What are the best self-tanners for dark skin tones?
Today, there are more self-tanning products without synthetic dyes on the market, making them more suitable for darker skin tones. "Synthetic dyes have been shown to break down tanning actives and cause streaking, uneven fading, clogged pores, and skin dehydration," says Elrick. "I'd recommend to anyone trying self-tanning to steer clear of a color guide format [in order to achieve] results that are cleaner in both formulation and application." Approaching tanning with a skin-first mindset—as opposed to an outdated color guide—is one way in which the industry can be inclusive to all. Interested in adding a self-tanner to your at-home beauty routine? Below, the best self-tanners for dark skin tones.

I highly recommend this for women of color. This water-based self-tanner is easy to apply, hydrating, and leaves behind a nice glow, making them a great option for darker skin tones.
James Read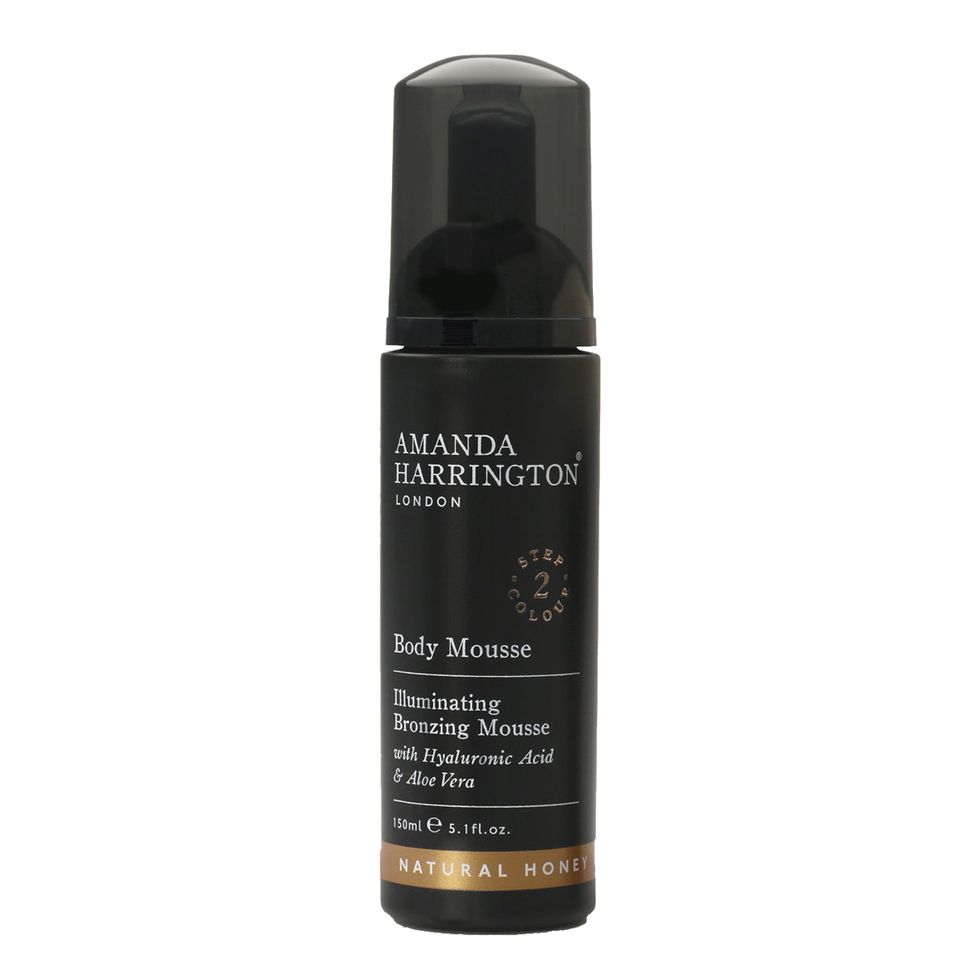 This non-drip self-tanner has a lightweight formula that is infused with hyaluronic acid and aloe vera to deeply hydrate. "I formulate my range by skin tone," says Harrington. "Our tints work with the skin's undertones and result in a natural-looking finish."
Amanda Harrington
These vitamin C- and hyaluronic acid-infused tanning drops work to boost your skin's glow and hydration levels.
James Read
Awasanneh is a huge fan of this tanning oil—it minimizes discoloration and helps even out the skin tone on her legs.
Hawaiian Tropic
Because this tanning foam is clear and doesn't have any bronze undertones in the formula, it leaves behind a natural finish sans streaks. Aesthetician Tiara Willis swears by this product.
Bondi Sands