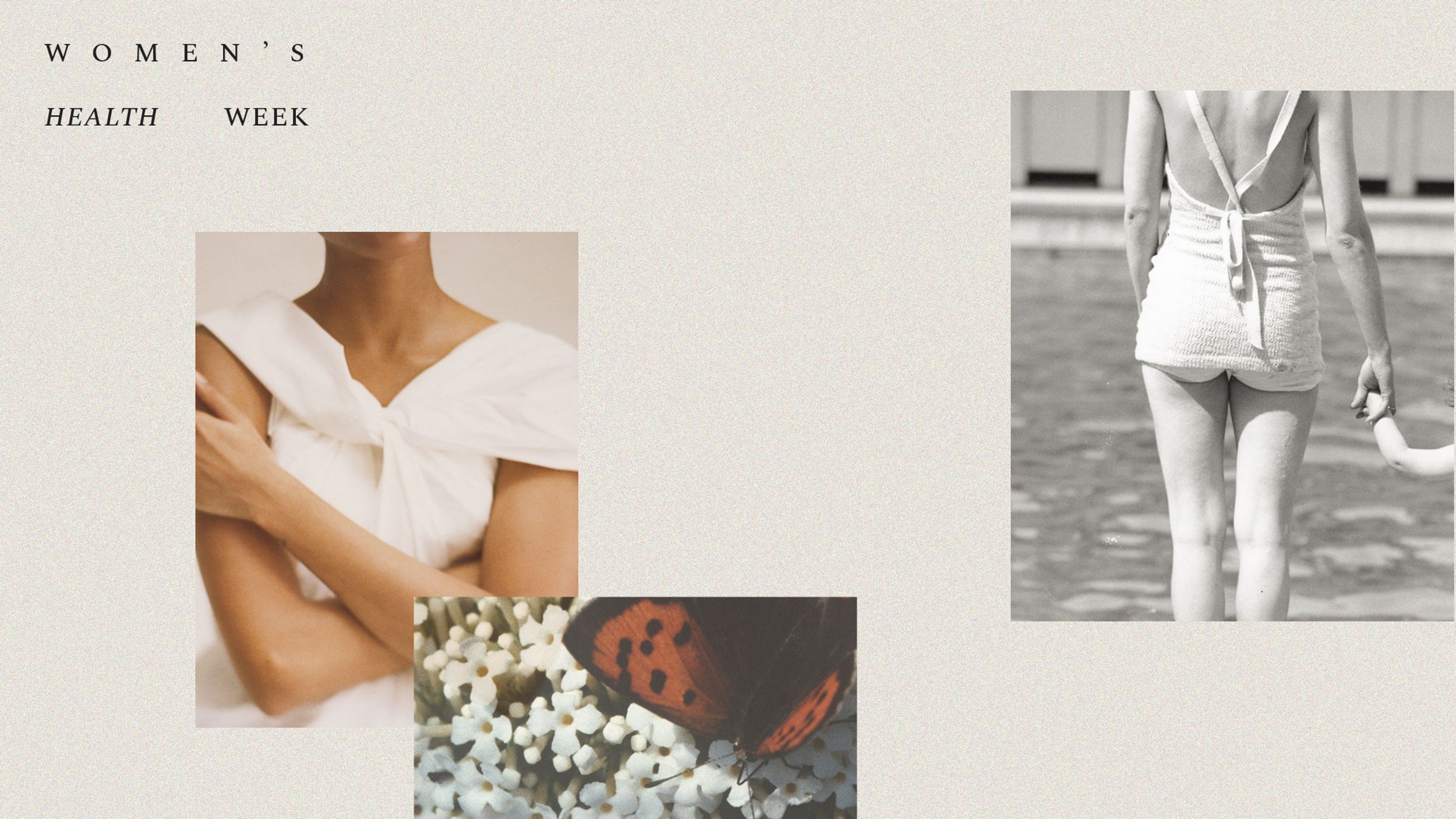 Womens Health
How the chief merchant of Saks Fifth Avenue is making it work and finding her stride.
Graphic
Rachel Pickus
Six months ago I couldn't have imagined being at home 24/7 with my little one, Reed. Three and a half years ago, with my career in a great place, I decided to have a baby on my own and become a single mother by choice. Fast-forward to March 2020, and it seemed impossible that the world was in lockdown with NYC at the epicenter of the COVID crisis. Up to that point, I felt like I'd been doing a great job of juggling work and home since my son was born. I was proud and thought I'd really mastered my work routine, Reed's routine, and balancing all of the other demands in my life. Six months ago, it felt like the world stopped, and it felt more isolating as a single mom than I could have ever imagined.

Being a mom is the most rewarding thing I've ever done in my life. While I wouldn't have it any other way, being a single mom has also been a real balancing act. There is no magic potion, and you can't snap your fingers to make things easier.


---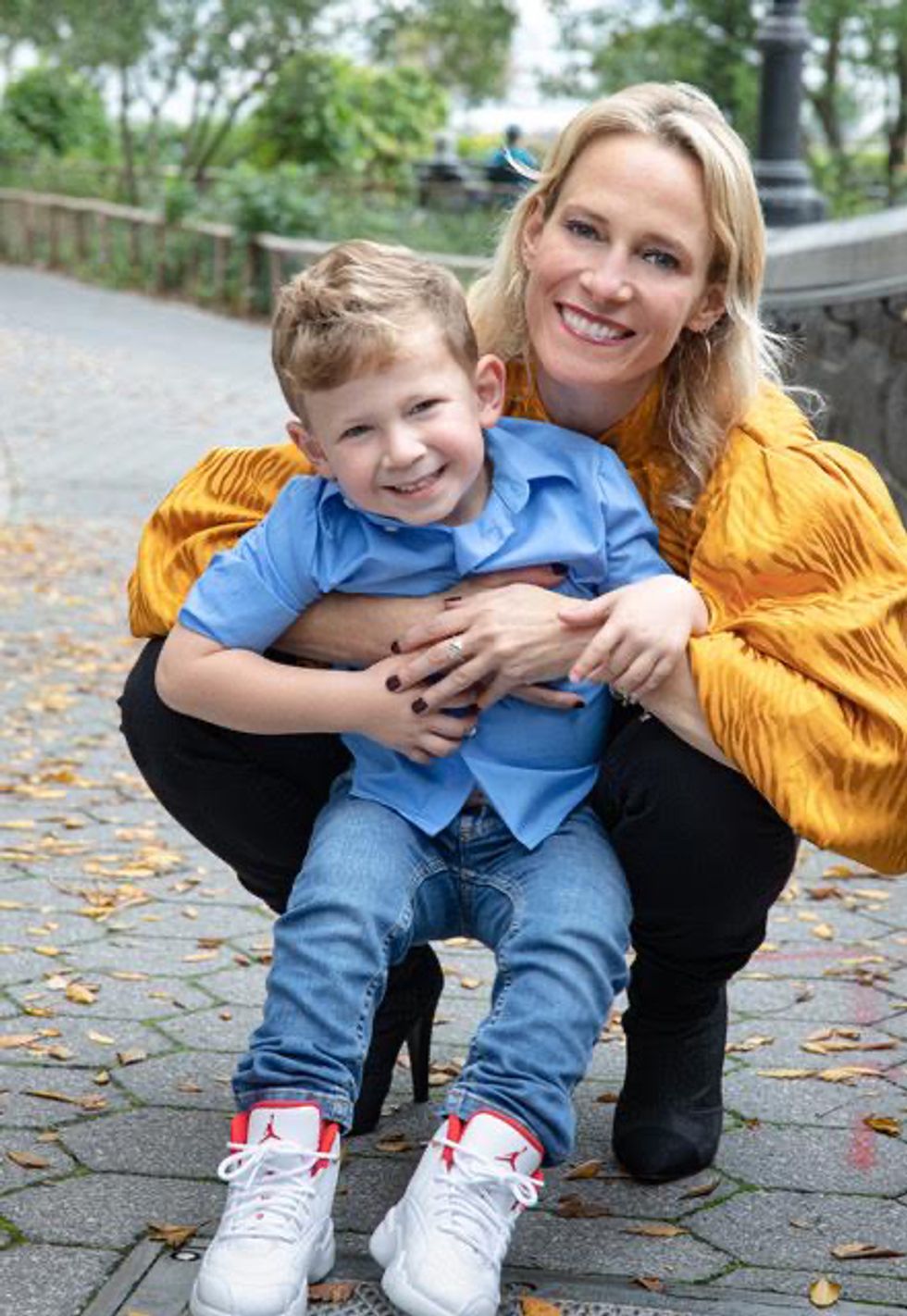 Photo: Rachel Hudgins
There are days that are much harder than others. I toe the line between chief merchant of a huge luxury retailer and then caregiver, provider, housekeeper, entertainment maker, and all-around everything for Reed. I've had to toss out my old career rule book, and things that I couldn't fathom before are now the norm. Reed will hop on a Zoom meeting with me or interrupt while I'm on a call. I've become more flexible with my schedule, and I'm less rigid when it comes to the normal work rules. Lines are blurred because I'm working from my apartment, so my living room and bedroom are also my office!

The pandemic has definitely impacted everyone emotionally, but I think single mothers have the added pressure of being the sole decision maker. When you are a single mom, there is already a certain amount of isolation, so I'd built a great support group around me over the years. However, lockdown was challenging and took a while to get used to. It was hard to adjust to being at home and being everything to one person all the time. I've been lucky, as I have some help from an amazing caregiver and I couldn't have done it without her, but as the sole provider and mom, it can be a lot.

Challenges aside, I've used these past few months to spend more time with my son. I'm present for all the special moments and new discoveries he is making. I get to watch him grow and learn. We are cooking and baking more at home. We are having fun, and I'm focusing on experiences and just being present, as I will never get these moments back.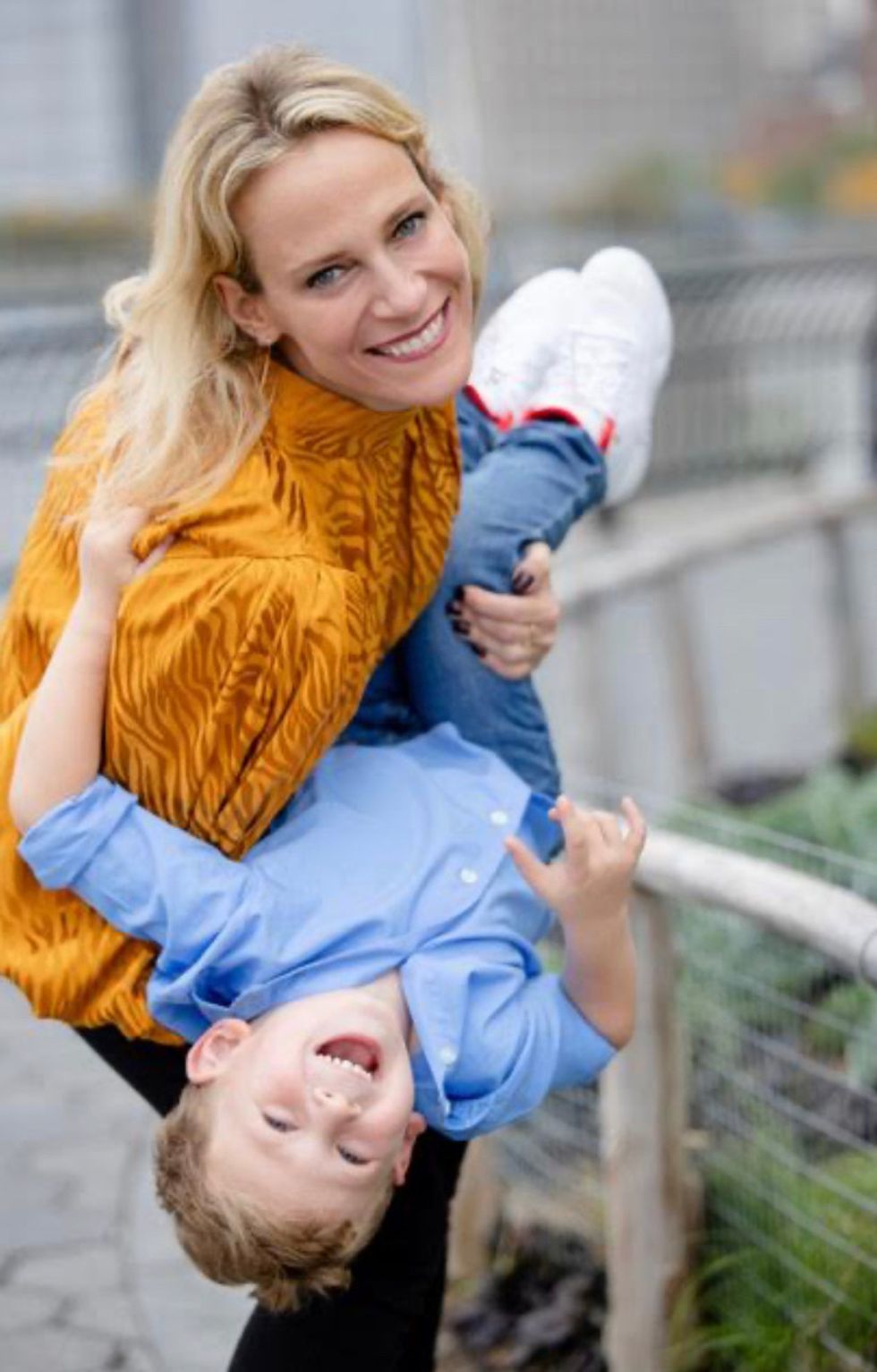 Photo: Rachel Hudgins
During the middle of the pandemic, we spent six weeks in Florida seeing my brother and extended family to get away for a bit. I needed to be around familiar faces and to have the support system in person that I was craving yet was so hard to have in NYC. My 13-year-old niece was my lifesaver. It brought me so much joy to see her with Reed and the bond the two of them share. To have family around to help and share in my son's daily life was really a blessing and exactly what we needed during that period of time.
Recently, I've started going back to the office a few days a week, and that has helped bring some normalcy to our lives. Seeing my coworkers and connecting on a personal level has really reinvigorated me—I was missing the personal contact and casual conversations that can only really happen in the office and in person.
Sometimes, though, I do worry that this time has changed us. I was worried Reed was too dependent on his iPad or that he wasn't learning how to collaborate when we were in isolation. But I've also realized that's OK and kids are resilient and he will bounce back. It's OK that this time has changed us and it has changed me. It has made me and everyone I know slow down to appreciate our social freedoms and to be thankful for everything we have and our opportunities to connect with others. Having Reed has been a blessing, and I wouldn't have it any other way. When things seem tough, I see his little smile, and being there for special moments make the day go quickly—almost too quickly. When I look at Reed and the life we have, I know it is always worth it.
Photos: Rachel Hudgins
Want more stories like this?
The Truth about Postpartum Anxiety During a Pandemic
What It's Like to Be a New or Expecting Mom Right Now
You Wanted to Get Pregnant—Then the Pandemic Hit. Now What?