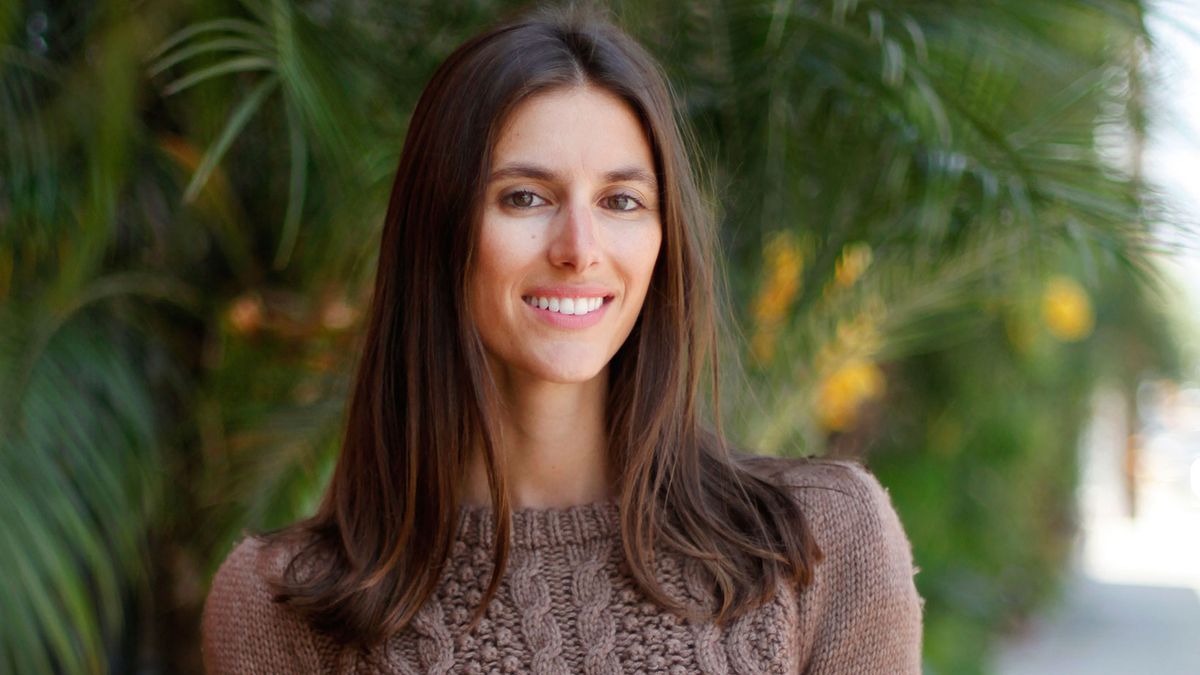 Wellness
10 new or expecting moms weigh in.
Pregnancy can be beautiful and exciting—and challenging. But during a worldwide pandemic, pregnancy takes on a whole new meaning. Fear and anxiety about COVID-19 is difficult enough if you're just worrying about yourself (hi). Adding pregnancy or being a new mom into the mix makes everything 10 times more intense.

We spoke to 10 new or expecting moms about their experiences being pregnant during the pandemic, and the general consensus was: Um, it's not the easiest experience. That said, there were silver linings all around. We hear a lot about those linings these days—it seems as though every negative experience happens to have a metallic lining or two. But for these new and expecting mamas, it's true.

Read on to hear these women tell, in their own words, what it was like for them.


---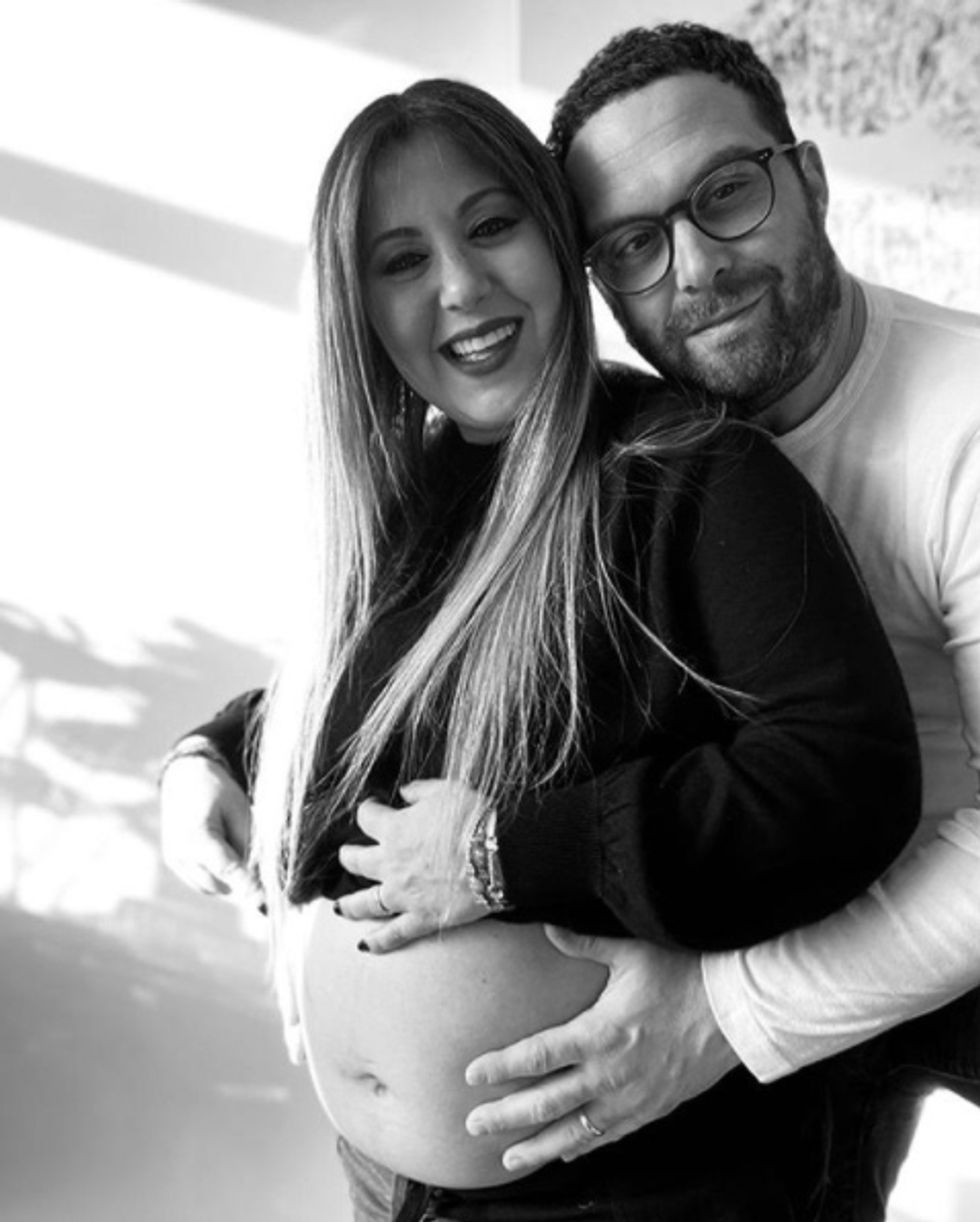 Photo: Courtesy of Rita Hazan
"I'm pregnant, and my husband can't come to the doctor appointments with me, so he misses out on seeing the progression of the baby. I also have to be super careful who I am around.

"The good thing is, I don't have to stand on my feet all day at work, so I get to really enjoy my pregnancy. My husband and I get to spend time together preparing for the baby to come, getting the room ready, shopping for everything we need at our leisure with no stress on timing.

"The hardest part is not working. I love my job—I love coloring hair. As great as it is to rest and not stand on my feet all day, I do miss working and being creative every day.

"The best part is the free time I have. I have never had three months off. I'm always stressed on time and rushing everywhere. It has been nice to be on a slower pace, taking care of myself and relaxing, focusing on the baby and planning, and enjoying the process instead of it being a chore to cross off the list."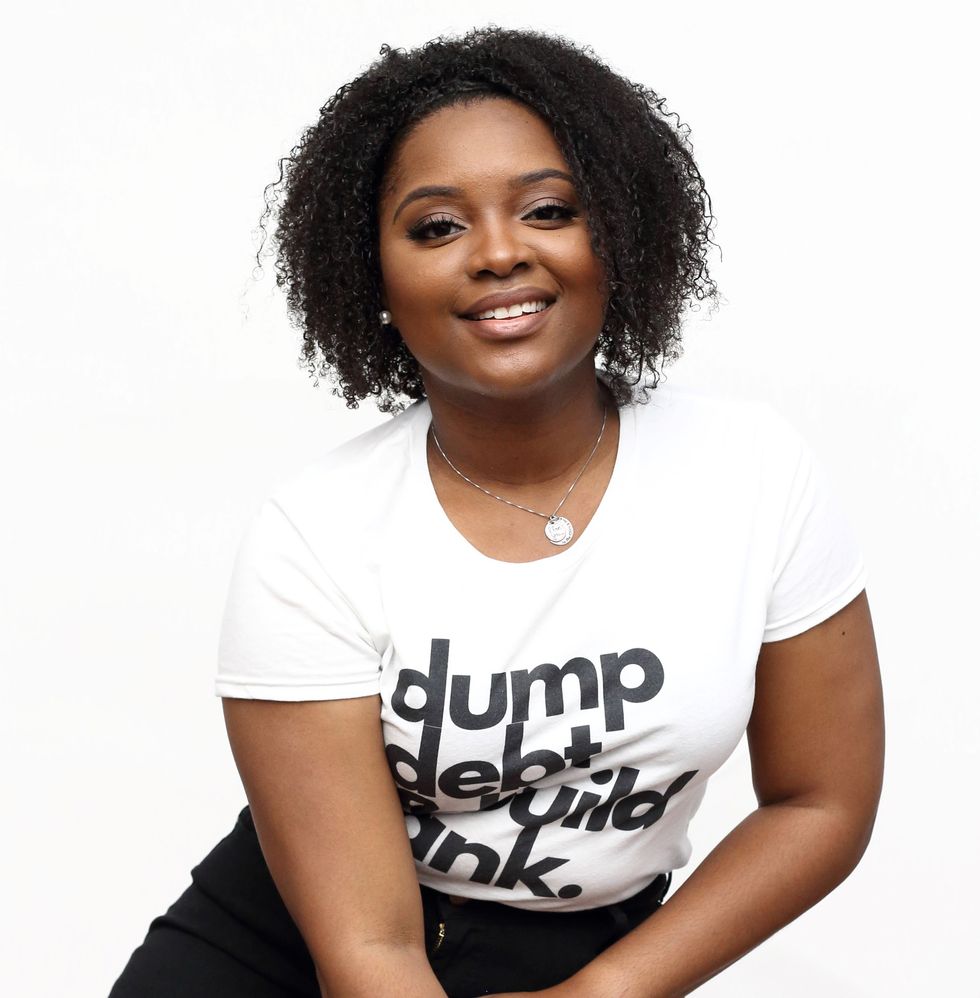 Photo: Courtesy of Fo Alexander
"I recently had my daughter during COVID-19. She's two months old. Being both pregnant and a new mom during the pandemic is stressful. While pregnant, I could not have my husband attend doctor's appointments, and our family wasn't allowed to visit us in the hospital. This made navigating being a first-time mom stressful.

"Where most women have the support of their mother, I didn't. This forced me to rely deeply on my faith and my husband. Now, as a new mom, the concern is protecting my child from the virus. Outside of doctor's visits, we've been home since [she was] born in April. Since my husband works out of the home—I'm still on leave—we take extra precautions when he comes home, having him change and wash his hands before even interacting with her.

"At this point we have limited visits to our home to protect ourselves, but more importantly, our child. Being a mom right now means being very cautious and concerned. I don't get to do the things that I planned on doing with her, like walks in the park. And because we've been home, a lot of her clothes and travel gear have gone unused.

"The hardest part is not being able to enjoy family. My daughter hasn't met all of her family—aunts and cousins—yet. It pained my sister to have to wait over a month to even hold her first niece. This is hard. Also, monitoring our interactions is tedious, but necessary.

"Though we've been unable to have extended family around, it has forced our immediate family unit to be much closer. My husband and I have become closer because we can only rely on each other during this time. This has made our relationship so much stronger. Additionally, we have much more time to bond with our daughter. Although I'm on leave, when I return to work, I plan to work from home until cases begin to plateau. This will continue to allow me to bond with my daughter and see those precious moments in her development."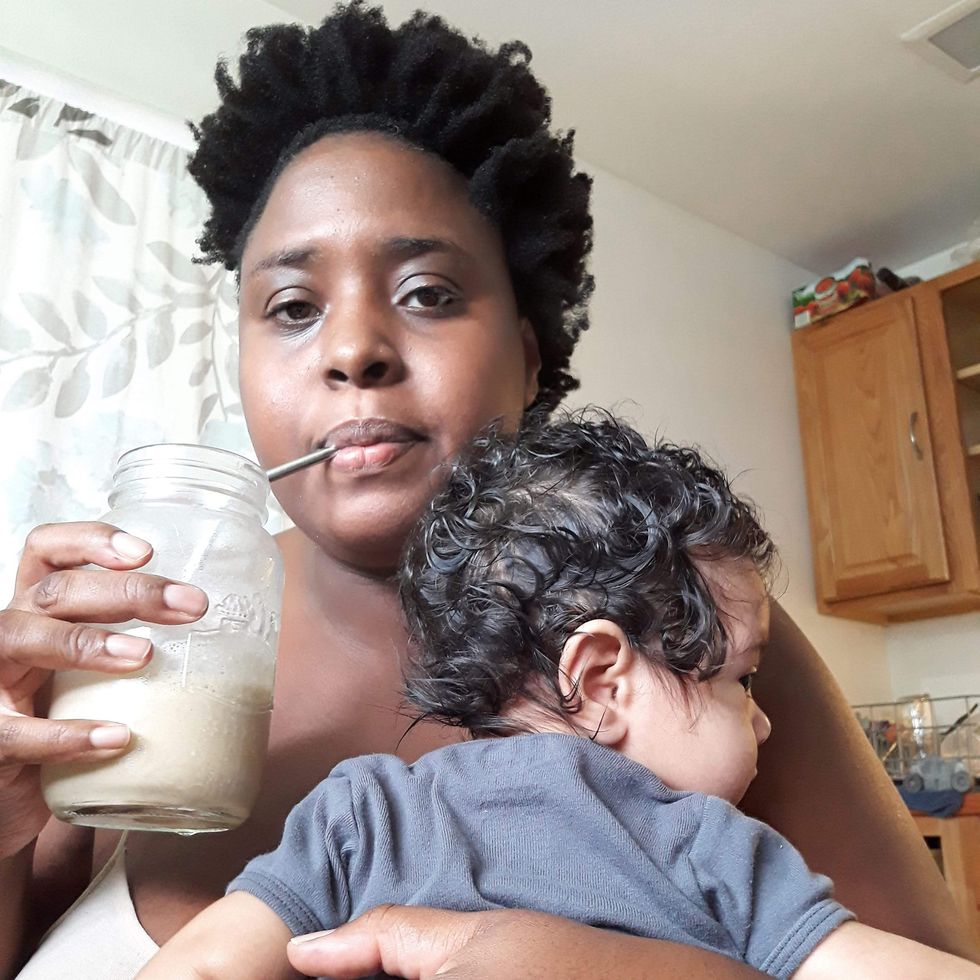 Photo: Courtesy of Melissa Danielle
"I'm a first-time mom. I gave birth at home on December 30th, 2019, with the expectation that I'd be returning to work very part-time as a full-spectrum doula and massage therapist around three months, and then part-time after six months.

"Hawaii's quarantine orders kicked in the day before my fortieth birthday in March and didn't lift until Memorial Day weekend, so my two biggest milestones (birthday plus first Mother's Day) sucked. My partner's moving and delivery business is considered essential, which is great as far as keeping money coming in goes, but it also meant that I was the primary caregiver for 10 to 15 hours a day with minimal socialization.

"It wore me down emotionally and mentally. We're just now able to explore in-home childcare options. I broke up the monotony by doing the only thing I could do, which was go to the grocery store, so I'd push the stroller around for a couple hours and chat up the manager and staff.

"While I've enjoyed the bonding time, I've missed out on earning potential due to hospital restrictions on birth support and key socialization with not being able to have friends over, resume aquatic physical therapy for pelvic floor recovery, or schedule playdates with other moms. The upside is that the experience has offered more insight into my work, and I'm now reimagining my offers as I help women through this journey."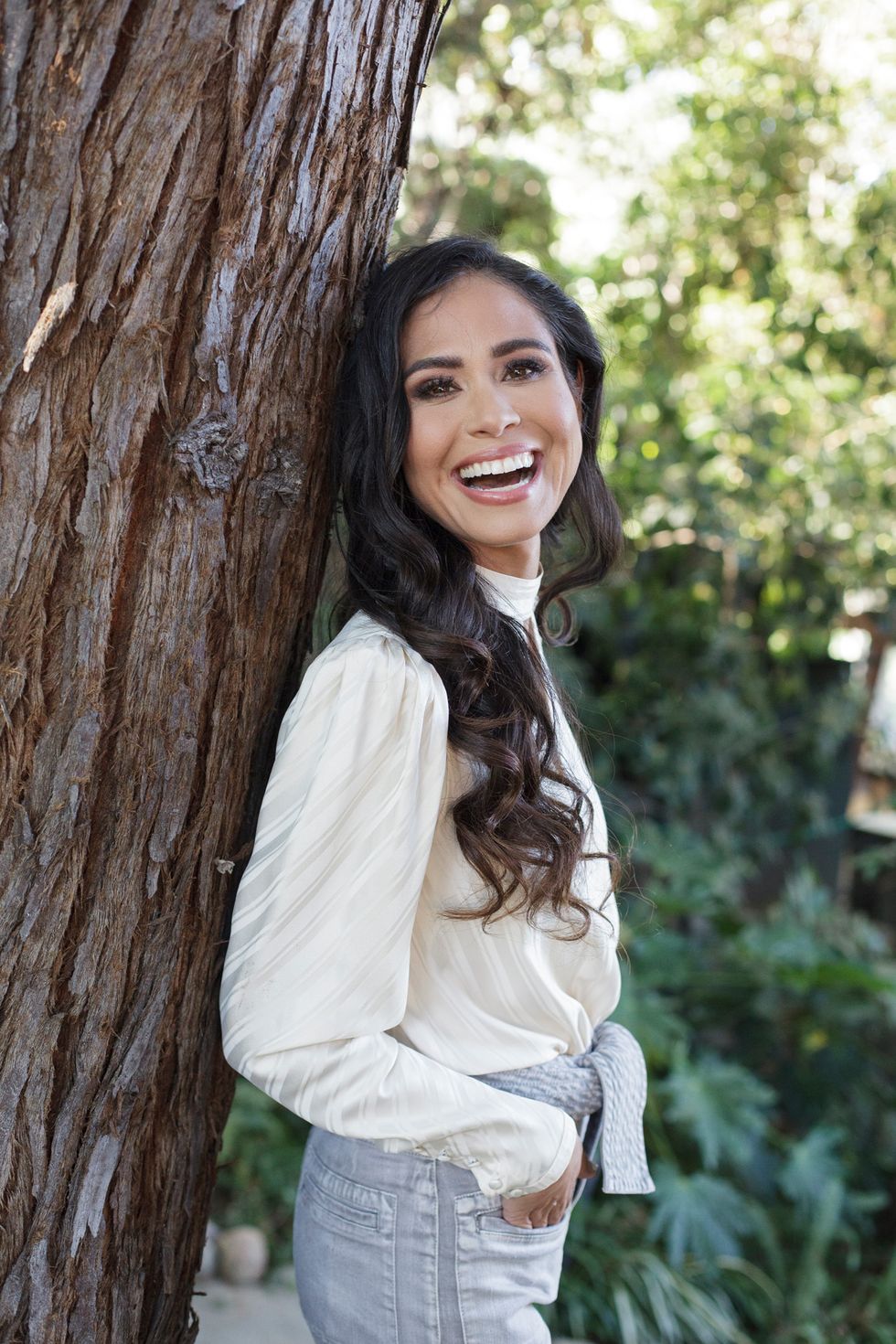 Photo: Courtesy of Kimberly Snyder
"I just gave birth a few weeks ago—at the end of May—so I've experienced both pregnancy and being a new mom during this interesting time. At first, like for all of us, it was scary and everyone was panicked and no one knew what was going on.

"But I've come to embrace the family isolation time of quarantine, slowing down, and being together all the time. That part has been lovely. Exhausting, with our toddler being out of preschool and now having two, but full of love!

"I'm also grateful for the delay in having house guests post-birth. We love all the relatives, but it's nice having space to integrate our new family dynamic with the baby and it being just the four of us for some time first.

"My Blessing Way—a kind of Yogic baby shower—was canceled, and I was really looking forward to it. And the hospital was a little strange with all the masks and all, but I'm so grateful my husband could be in the recovery room with me.

"I'm loving how simple life can be and how little outside entertainment we need to be happy."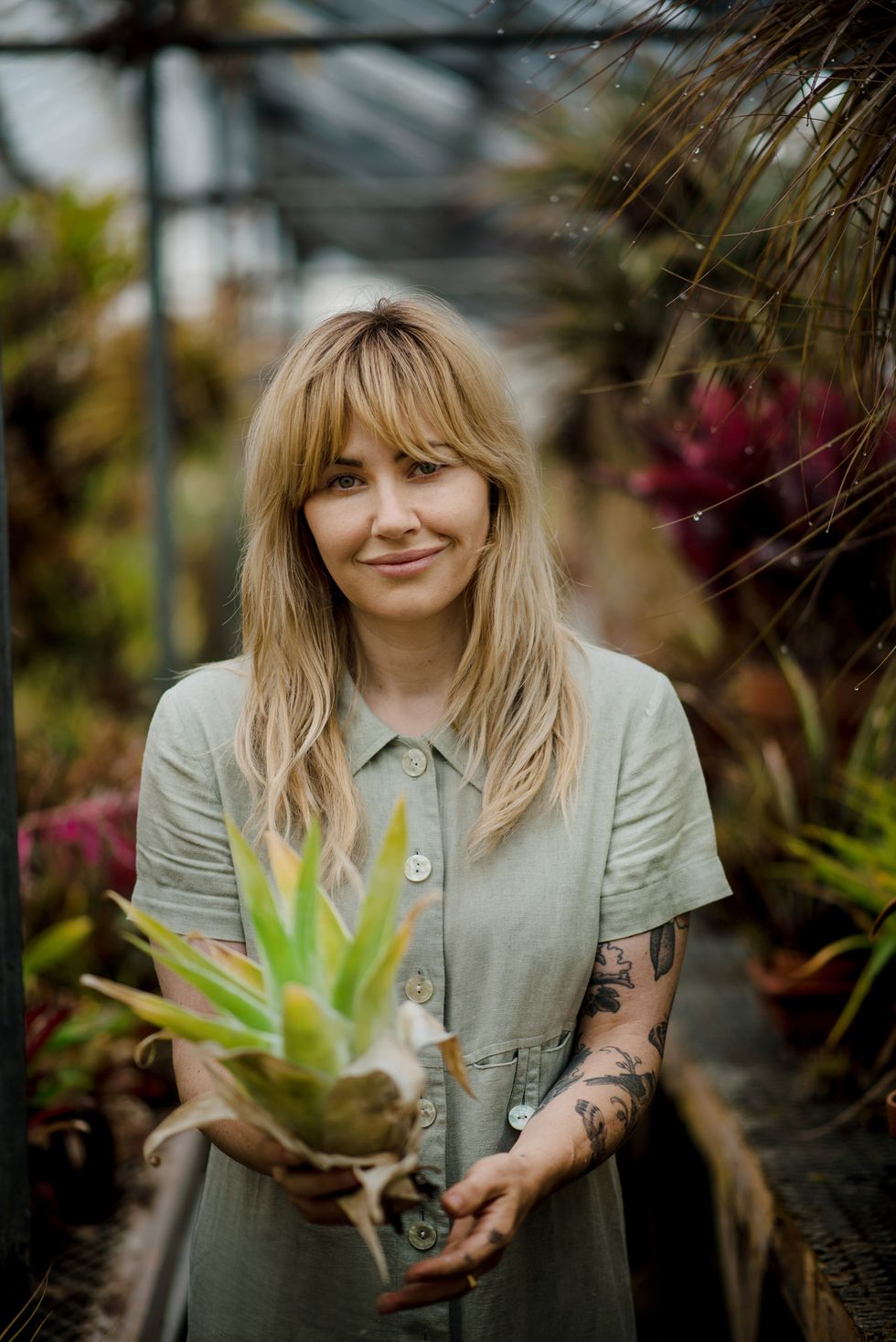 Photo: Courtesy of Athena Hewett
"I'm pregnant, and I had the coronavirus. At first I was finishing up my first trimester and I was super nauseous and super tired, so in this crazy way, it was good timing for me. I got to lounge and feel crappy and sleep a lot more than I normally would and not feel too guilty about it.

"I had the regular flu with my first son and was hospitalized for it. For me, coronavirus was actually not as bad as that flu. With COVID, I never went to the hospital, I never had a fever. I did lose my sense of smell entirely for at least four weeks. That was super weird. I was having regular Zoom calls with my OB/GYN, and she was sharing all of the information with me about the risks for the fetus, which seemed to be non-existent, so I wasn't too worried.

"Now I'm doing fine. I just had an ultrasound, and the baby is right on track. Totally healthy! This is going to sound kind of silly, but I'm not looking forward to wearing a mask during delivery. I've had two friends deliver, and the restrictions on visitations and masks sound like the hardest part.

"The strict quarantine that my family and I had to be on was tough. You are supposed to isolate yourself from the others in the household when you have the virus, but there was no way that we could isolate ourselves from our son, who is three years old. He needed us to take care of him. Thankfully, he never ended up getting the virus.

"It's kind of cool to know that I have antibodies now, at least for a while. My father-in-law is a virologist, and he reminds me all the time that antibodies are no guarantee of anything, though. I'm also involved in a case study for prenatal coronavirus. It's kind of cool to know that my experience could possibly help with the study of coronavirus and possibly future moms."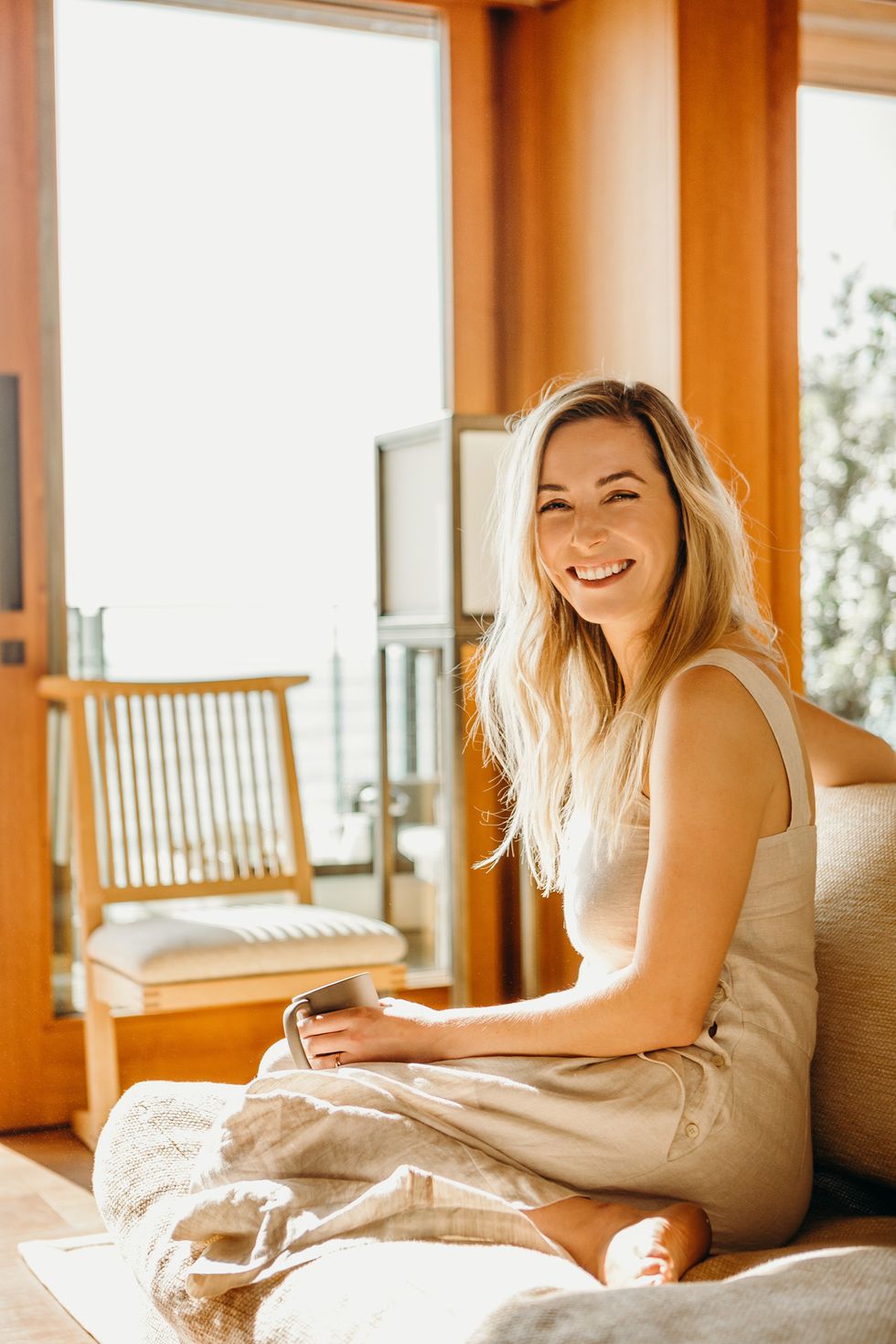 Photo: Courtesy of Shelby Wild
"I gave birth to my first child, Mazzy, this May. As an entrepreneur, I'm naturally pretty good with throwing myself into the unknown and detaching from any fear and anxiety that comes with that. Up until COVID-19 hit, I had a pretty easy pregnancy and felt confident about my birthing plan.

"For months we were set on giving birth at the New York–Presbyterian Hospital while my husband, a music producer, finished his album here in the city. I even had a night nurse lined up, who would stay with us for the first month so I could continue working on Playa. The pandemic completely turned our plans upside-down, and for the first time in as long as I can remember, a deep anxiety and panic set in.

"I felt that I had no control over how the birth of our first child would play out, and we were hearing rumors of a delivery-room ban on all partners and spouses at New York-Presbyterian. We packed up the entire nursery in one night and traveled to Minneapolis, where my husband is from, to have Mazzy there instead. I was, of course, worried about the risks of traveling and exposing myself to a new environment during the pandemic, but I knew how important it was to have my husband present in the delivery room. We decided as a couple that it was a risk we were willing to take.

"The ban was eventually lifted, so we returned home to NYC to have Mazzy in the city as originally planned, but for a few weeks things felt very uncertain.

"As new parents, we are taking extra precautions to keep Mazzy healthy and safe during this challenging time. We are trying to stay inside as much as possible, even seeing her pediatrician via Zoom on those appointments where it isn't necessary to be present. It can feel very isolating at times, but we have been able to connect with family and other parents virtually, which helps a lot.

"I think finding out about the partner ban was definitely the most challenging moment. My husband and I had always planned to bring Mazzy into this world together, and the thought of doing it alone gave me anxiety. While we were packing everything up to travel to Minneapolis, I had so many doubts and hoped that we were making the right decision. I felt so lucky to have my husband by my side every step of the way, and there was comfort in knowing that we were doing this to be at the hospital together.

"The joy that a child brings into your life, even during the most challenging times, is definitely the best part of this experience. It's hard to say what the future will hold, but there's a chance we'll look back at this time in quarantine with gratitude. For better or worse, it's bringing us close together as a family unit in these early days of Mazzy's life."


Jacqueline Weitzen, Senior Communications Director at Goop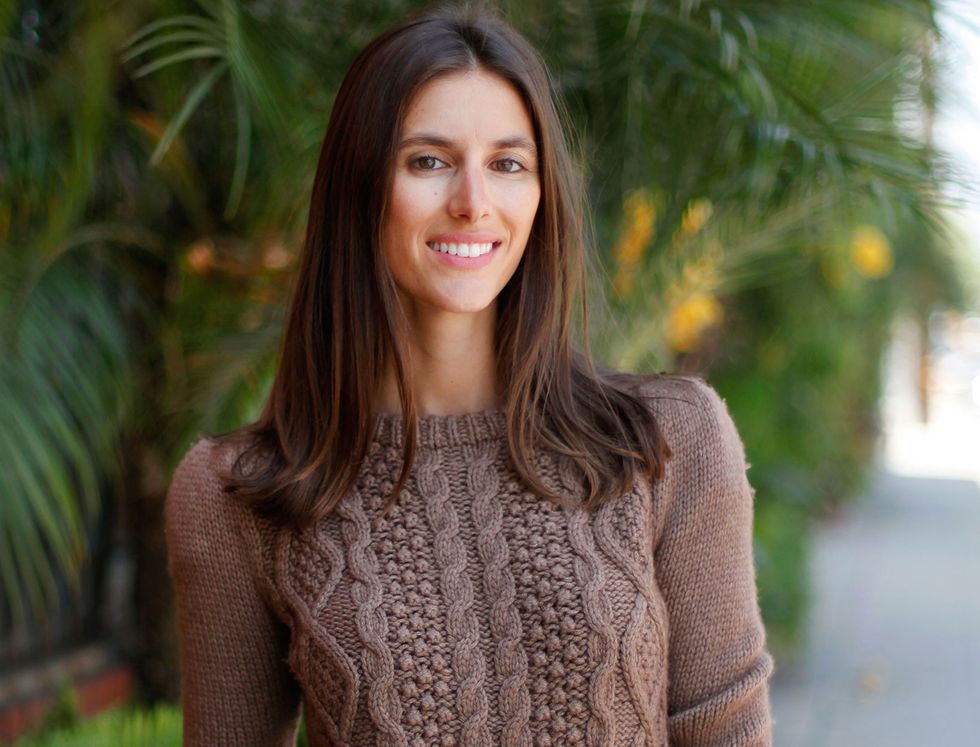 Photo: Courtesy of Jacqueline Weitzen
"Our son Julian was born on April 30th, so I have experienced both being pregnant and a new mom during the pandemic. He has been our number-one priority, and his well-being during this unusual time has remained a constant. In some ways this has made the stay-at-home order easier. Though in other ways, we have felt like we have had to weigh the risk of every outing, package drop-off, and food delivery.

"I was about 30 weeks pregnant when COVID-19 was escalating and the stay-at-home order was in place. I kept my mind calm and leaned into quarantine by nesting and preparing for the arrival of our son. With so much unknown about the virus, we took quarantine pretty seriously. As my due date approached and some women were giving birth alone without their significant others, I had a difficult time imagining not having my husband there to support me and be part of the experience.

"Ultimately, my husband was allowed to be there, but my heart was breaking for families that did not get so lucky. We had an incredible hospital experience and are beyond thankful for all of the healthcare workers who were with us along the way.

"Our friends and family are very important to us, and we always imagined they would be part of the early weeks with Julian. Introducing him to his grandparents and aunt and uncle, wearing masks and at a social distance, was not our ideal scenario, but we feel grateful that they were all able to meet him, even from a distance. They are so in love with him, and one day soon they can be closer—right now we just have to be extra careful.

"Although many have not been able to meet him, we are grateful for the support from friends and family during this time. Every FaceTime call, food drop-off, and sweet text thinking of us has meant the world, and we look forward to when we can all be together again.

"Separate from COVID-19, right now the world is an unsettling place. I want to be part of the change that is happening today so that the future can be brighter for Julian.

"The best part of life with a newborn during quarantine is the quality time we have had with our son. Since we are limited in what we can do, we have settled in and truly embraced every moment with our baby. It has been a beautiful couple of weeks, and seeing my husband become a father has been extra special. He has been so supportive to me and completely involved with everything Julian does. I'm beyond grateful for him, and it feels like we are closer than ever.

"We have certainly been given the gift of time, which has allowed us to be fully present and attentive to him. It doesn't get much better than newborn snuggles. I seriously can't get enough!"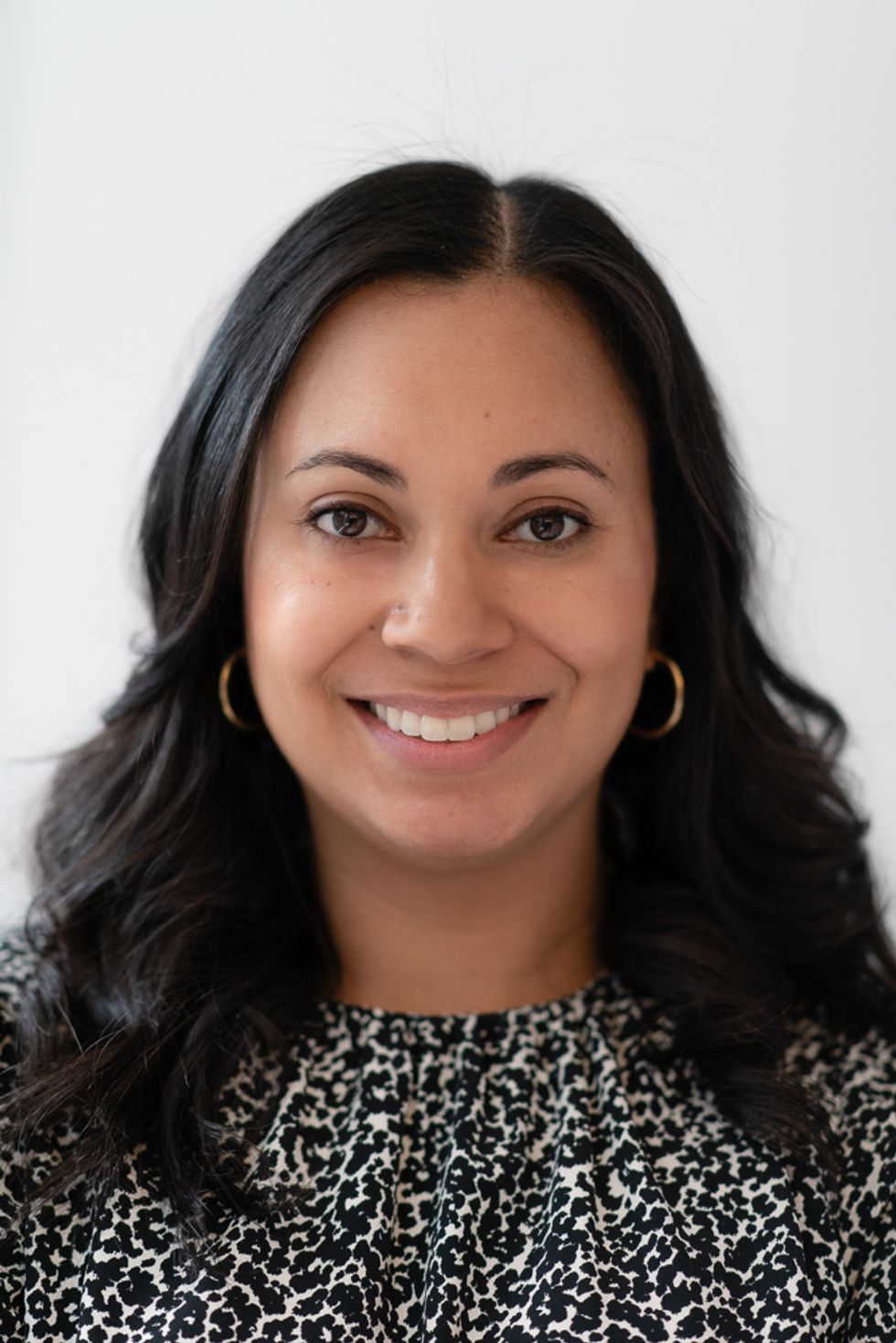 Photo: Courtesy of Melissa Duren Conner
"This is my second pregnancy, so I wasn't stressed over the unknown of being pregnant for the first time. But there were other things on my mind. My family and I left our Brooklyn home in early March and quarantined with my parents in Connecticut. We're incredibly lucky to have had that option. As two full-time working parents, we knew we'd need extra help, and our 18-month-old daughter needed space and a yard.

"The downside was having to change my birth plan. At first I thought I'd be back to the city in time to deliver with my doctor at my hospital in early June. As time went on, I realized this pandemic wasn't fleeting, and I transferred my care to Connecticut.

"Again, luck was on my side, and I was able to be cared for by my childhood gynecologist and deliver in the hospital where I was born. I know so many women who had to finish their pregnancies with doctors they had never met and hospitals they had never visited. I can't imagine what that must be like.

"Chasing a toddler all day while being very pregnant is tough, on top of working full-time with no childcare. The best part has been having extra time with my older daughter—it's truly been the silver lining. Despite the unsavory circumstances, my husband and I are so grateful. Typically we only see her for an hour in the morning and another hour at night, when we are going to our respective offices, so three and a half months to watch every minute of her has been irreplaceable. We are still quarantining at my parents' home, so watching them with her and having more time with them myself has been special."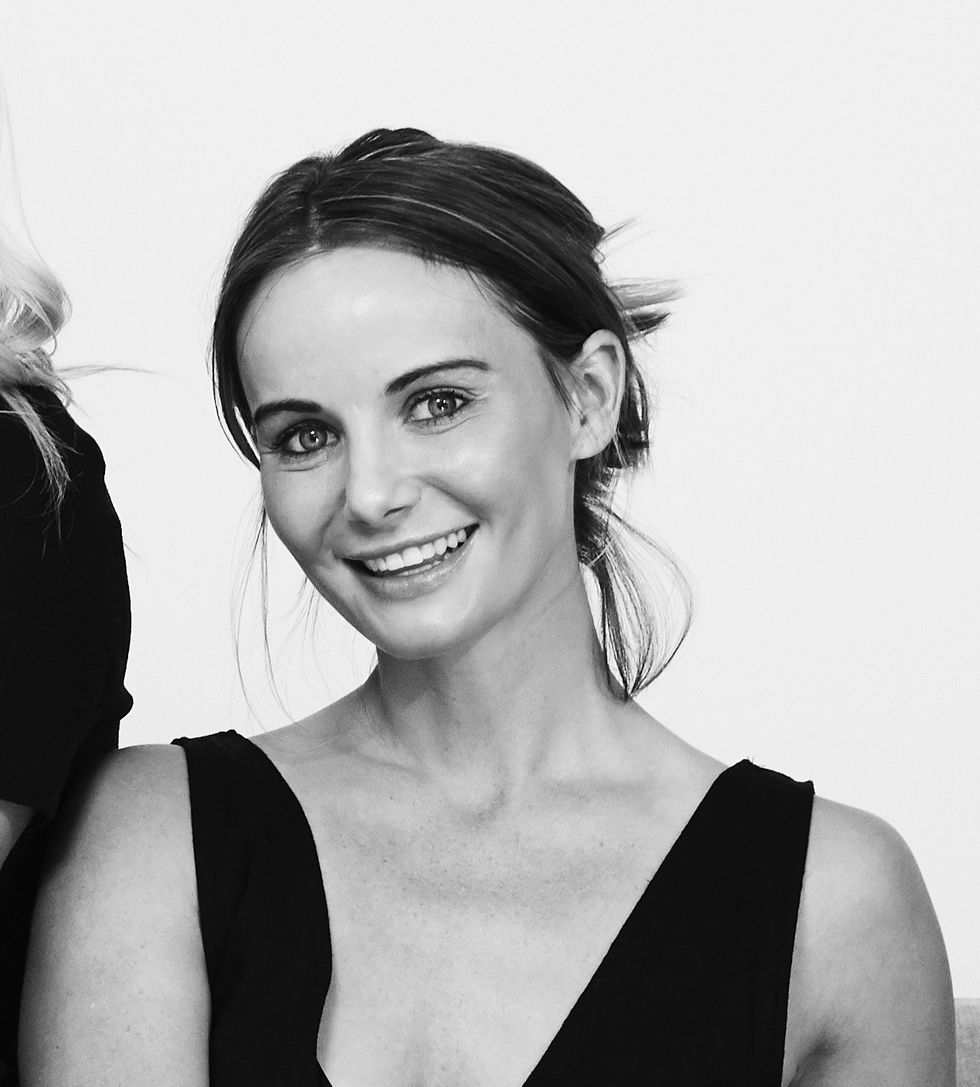 Photo: Courtesy of Maddy Balderson
"Surprisingly, being pregnant during COVID hasn't been too bad. The first month was a little scary, when everything was evolving on a daily basis and it seemed like things were getting dire, but we've actually ended up being really lucky here in Australia, with only a very small outbreak in comparison with other countries. I am due in August and will be allowed one support person for the birth and any hospital stay, but I'm happy that it will just be me and my husband and our new baby for those first few days rather than being inundated with visitors.

"I know that there are a lot of people out there who are having it so much tougher than [me], so this just seems trivial to even mention, but the strangest part for me is not being able to celebrate the impending arrival of our first baby with our friends and family. I've had my grandfather and uncle pass away during this time (of unrelated causes), and my family has not been able to gather to pay our respects, but I recognize that I'm so fortunate to live in a country that has somehow avoided a mass outbreak so far. I have been watching how this has unfolded worldwide and really feeling for the mothers and families out there who are doing it tough.

"As it turns out, I found being pregnant and being at home pleasant, as it meant I have been able to work and rest as much as I needed to without the pressure of having social engagements to go to. I haven't had any FOMO seeing all of my friends out and about, and I've literally lived in my pregnancy activewear."


Celebrity Aesthetician and Dermatological Nurse Natalie Aguilar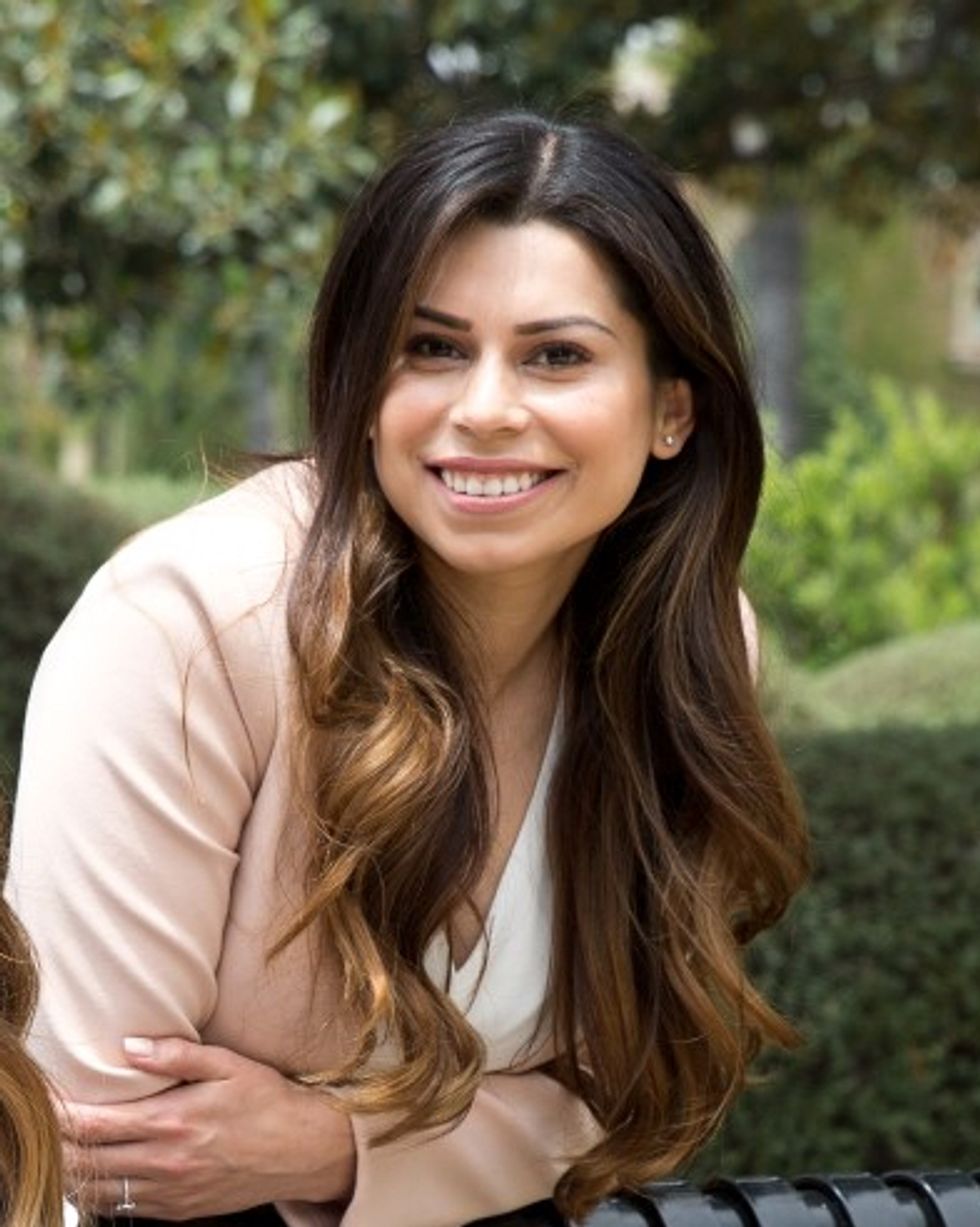 Photo: Courtesy of Natalie Aguilar
"To be pregnant for the first time ever during a pandemic is still surreal. Every day I feel different. Some days I wake up strong and thankful that I get to be home and rest my mind and body. And other days I feel sad and wonder what it will be like to raise a baby under the unknown. Do I have to be an overprotective mother when she's born?
"The hardest part of being pregnant during a pandemic is not being able to be around family. My own parents won't even come within 20 feet of me. Also, when my OB told me my husband might not be able to spend more than an hour with me when I go into labor, that really broke my heart.
"Another really hard moment for me was when I was sitting on the couch watching the news. As a nurse, it was so hard for me to watch and feel helpless. I wanted to run and help the front lines, but I feared putting my baby's life at risk.
"It's also been really difficult shopping for maternity clothes. Most clothes are either too small or too big—not to mention the delay in shipment!
"One of the best parts of being pregnant during a pandemic is cutting in line at the grocery store. They see me and escort me in right away—I feel so special!"
Top photo: Courtesy of Jacqueline Weitzen
Want more stories like this?
Inside Next-Gen Doctor's Offices
PSA: Your Favorite Sunscreen Might Not Be Safe
Shrankhla Holecek on How to Practice Ayurveda at Home