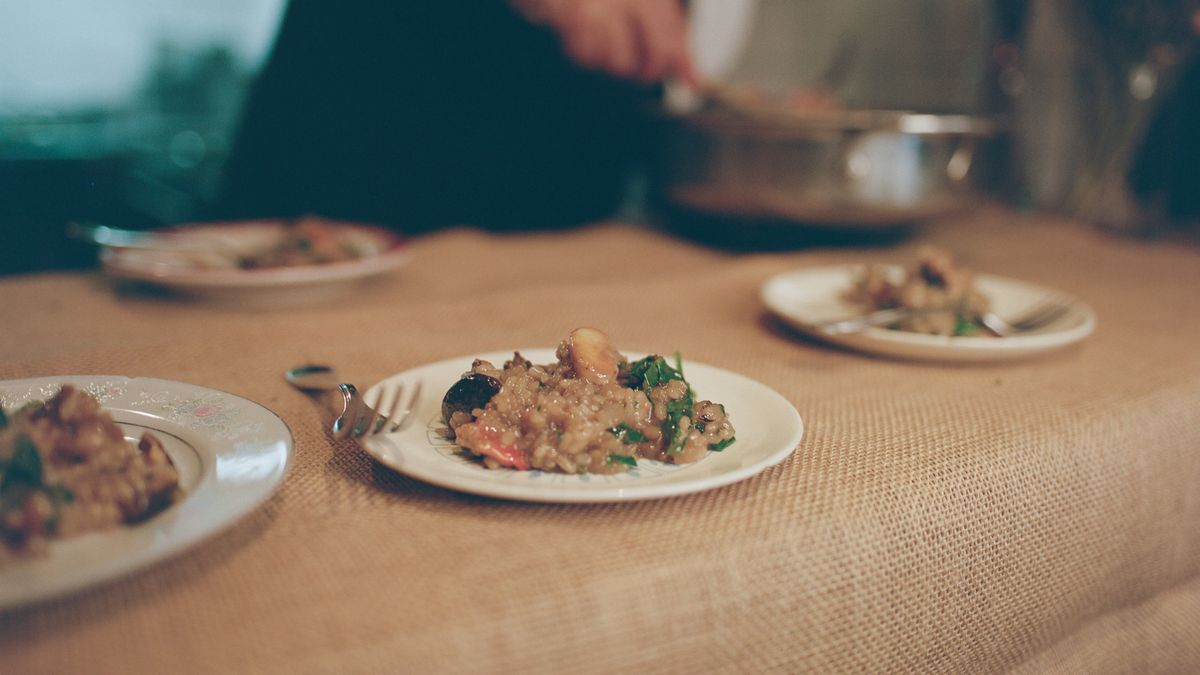 Food
Risotto that's not that scary to make.
Risotto—you know, that seemingly complicated dish oozing with creamy perfection and typically topped with delectable cheese? So it turns out it's actually not that complicated to make. We spent an afternoon inside
Hearth's
kitchen watching
Waris Ahluwalia
and
Marco Canora
piece together a vegan, gluten-free risotto packed with freshly picked mushrooms, a collagen-rich broth, and a boost of immune-boosting botanicals. Check out their video below to try your hand at this fast and healthy risotto.
---
Mushroom Risotto
Serves 2–4 people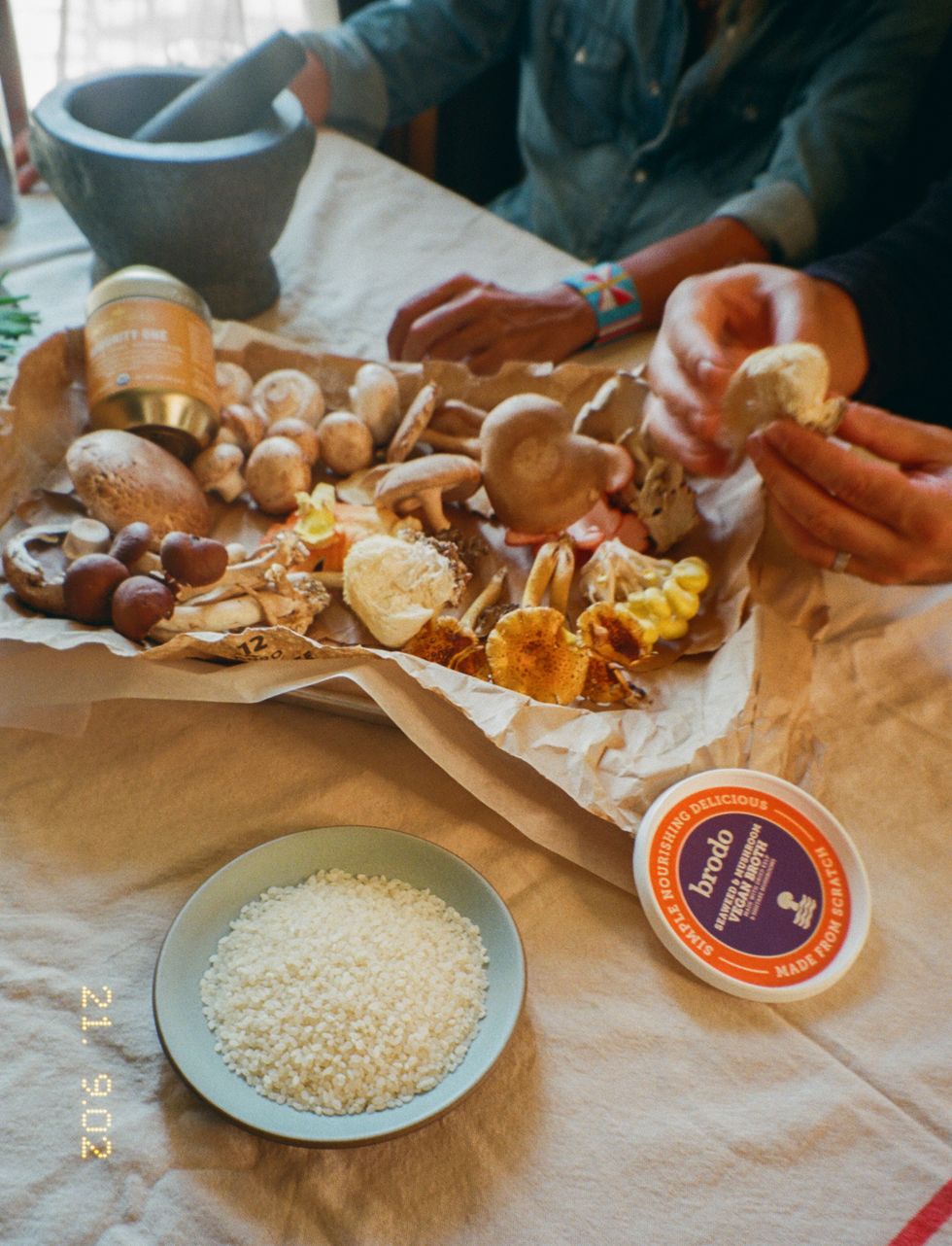 Photo: Courtesy of Waris Ahluwalia and Marco Canora
Ingredients:
1 22-ounce package Brodo Vegan Broth
2 sachets House of Waris Botanicals Immunity One Blend plus 1 cup water
6 tbsp extra virgin olive oil (2 tbsp for the mushrooms, 4 tbsp for the rest of the risotto)
¼ cup minced scallion
¼ cup minced garlic
¼ cup minced chive
1 cup Arborio rice
6 ounces dry white wine
1 pound assorted mushrooms, sliced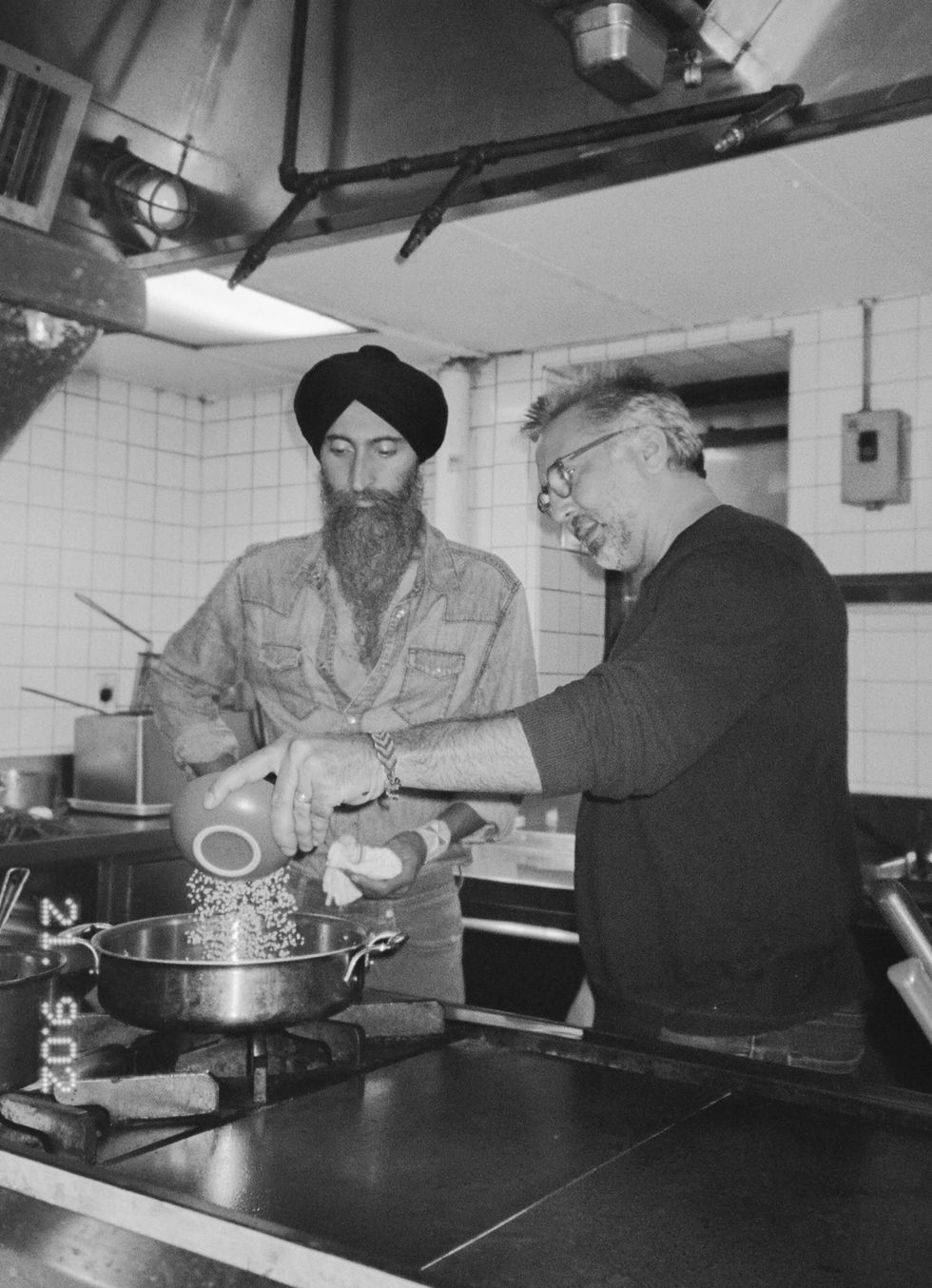 Photo: Courtesy of Waris Ahluwalia and Marco Canora
Directions:
1. Heat two tablespoons of extra virgin olive oil in a skillet over medium-high heat and sauté mushrooms until lightly browned on all sides. Season with salt and pepper, and set aside.
2. Bring the Brodo vegan broth, two sachets of House of Waris Immunity One blend, and one cup of water to a boil in a saucepan and reduce to a low simmer.
3. Heat four tablespoons of extra virgin olive oil in a large saut
é
pan or high-sided skillet over medium heat. Add all of the onions, season with salt and pepper, and cook, stirring occasionally until the onions soften and become translucent—about five minutes.
4. Increase the heat to high and add the rice. Stir and coat the rice in the fat and onions until it is lightly toasted and you hear a bit of snap, crackle, and pop.
5. Stir in wine and cook for one minute until all wine has evaporated.
6. Add just enough of the hot broth to cover the rice, approximately one cup, and reduce heat and stir until rice is completely dry, about five minutes.
7. Continue step six over and over until the rice is fully cooked—this will take approximately 20 minutes.
8. With the last addition of broth, add the cooked mushrooms and stir into the cooked rice.
9. Plate the risotto and finish with botanicals from an Immunity One sachet that has been pulverized in a mortar and pestle.