Women's Health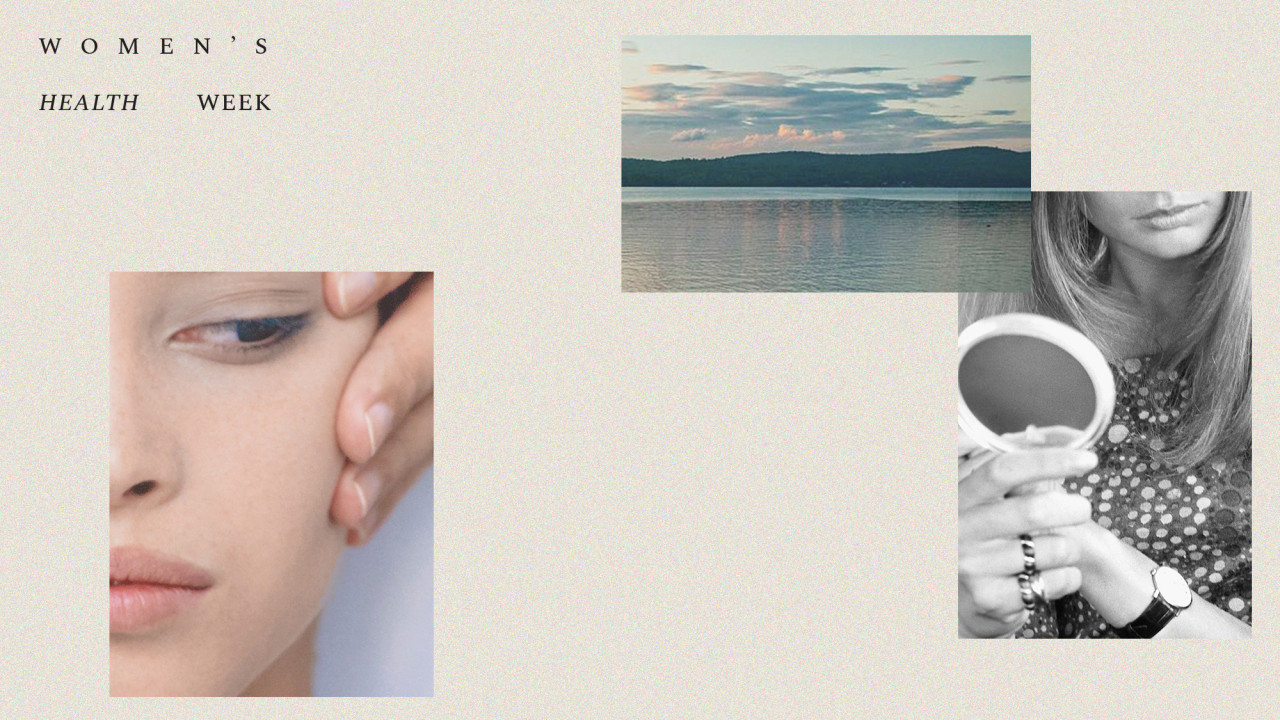 Comedian Kelsey Darragh Opens Up about Mental Health & Self-Compassion
A deeply personal essay on healing and sharing our emotions during this tricky time.
Are you f*cking kidding me? was my initial thought when I'd first heard about the global pandemic. I wasn't thinking of the rest of the world, the health of my parents, the downfall of the economy—nope! I was thinking of myself. How was I going to leave my house without contracting COVID? Was my debilitating rumination of financial ruin causing this new stress acne? Or was it the face mask? Did I have enough Klonopin to last through an apocalypse if it came to that?
I'd been successfully managing my panic, major depressive, and anxiety disorders the best I ever had for the last six months before the pandemic hit. I could finally fly in an airplane without drugging myself to high heaven, I was making deadlines on time for my first mental health book, and I could recognize the symptoms of a panic attack coming before it destroyed my entire day—I was FINALLY in control. I couldn't let this collective trauma, nonstop news cycle, social unrest, and fear of living take me out of my hot streak!
And then I remembered that the basis of my healing is rooted in letting go of control. As my therapist reminded me, "Your first thought will be your worst thought. It's the second thought that counts." OK, well then, my second thought was that I'd spent the last 20-something years of my life building a mental-health tool kit to use in moments like this. The intrusive thoughts, the fear of leaving my apartment, the panic attack about getting the panic attack—I was more prepared for this than I was giving myself credit for.
As a mental health advocate, comedian, and now author (omfg, WHAT!), I sometimes forget that healing is not linear. That one bad day does not mean my entire life is bad. That I am stronger when I allow vulnerability into my life. As a semi-famous internet person, it's easy to fall into the trap of needing to present myself to the world that I've got my shit together—even during a global pandemic. My second thought reminded me that I am human. So I dusted off my Brene Brown books in March, arming myself with self-compassion.
My journey with mental health started when I was just a little kid—constantly checking my heartbeat, sweating through my school uniform, being written off by doctors until I was officially diagnosed in my teen years. My adolescence was filled with dissociative marijunana sessions, anger towards authority figures, and finding myself slowly dropping out of every after-school activity I once loved. I was told it was raging hormones. I knew it was way deeper.
I grew up in a Southern country-club suburbia where most of the homes these days sport Trump flags in their yards. I went to church on Sundays. I was most definitely not allowed to be the "fucked-up" kid. So, like a good Irish offspring, I repressed the ever-living shit out of all my emotions and kept them as a chaotic, tangled web of electrical wires in my own head.
I didn't really know how to explain to the adults in my life that sometimes I'd look down at my own body and feel like I was playing a video game of my own life and that sometimes I really felt like killing myself. Instead, I took musical theater classes, developed a very unhealthy drinking habit, and took on the title of just being "the most dramatic person ever," as voted by family.
It wasn't until I left home at the age of 17 and the internet really started to take off in 2010 that I found my people—all the other anxious, panicked, and depressed creators who've been labeled "overdramatic" by their peers and society. I found my passion through connecting with other people like me online; those who started out as complete strangers, but with whom I soon found myself sharing tips and tricks on how to manage our unstable feelings. They were things we weren't learning in therapy or from our doctors—perhaps too taboo to discuss as millennials. We all became self-taught through our shared suffering: Does anyone else get this crazy libido drop as a side effect of Lexapro? What's the best concealer to hide my self-harm scars on a first date? Anyone else got a new YouTube playlist of sound-healing crystal bowls?
I slowly grew to realize, as I learned more and more ways to manage my feelings, that wanting attention when you feel mentally unwell shouldn't be shamed. After all, if you're hurting, shouldn't you get some attention?!
I turned 30 this year and decided the best way to mark my return of Saturn was to share all those tips, tricks, and exercises you don't get in therapy with the world. I wrote DON'T F*CKING PANIC! The Sh*t They Don't Tell You in Therapy about Anxiety Disorders, Panic Attacks, and Depression before the pandemic hit. I never could have predicted sharing the journey of my deepest struggles was going to come at the exact time that the majority of the world was also experiencing theirs.
It's OK to want to take care of ourselves during this time. It's not selfish, attention-seeking, or dramatic. It's human. And this shit is hard! The more we're unafraid to share that with one another, the better we all just might start to feel.
Photos: MBronx; Stylist: Steph Baer
Want more stories like this?
Need a Boost? Add an Adaptogenic Coffee Drink to Your Morning Routine
Hitomi Mochizuki on Quarantine in Hawaii, White Candles & Chill, & Nadi Shodhana
At Field Trip, Ketamine-Assisted Psychotherapy Offers a Promising New Treatment for Depression—In a Very Chic Setting