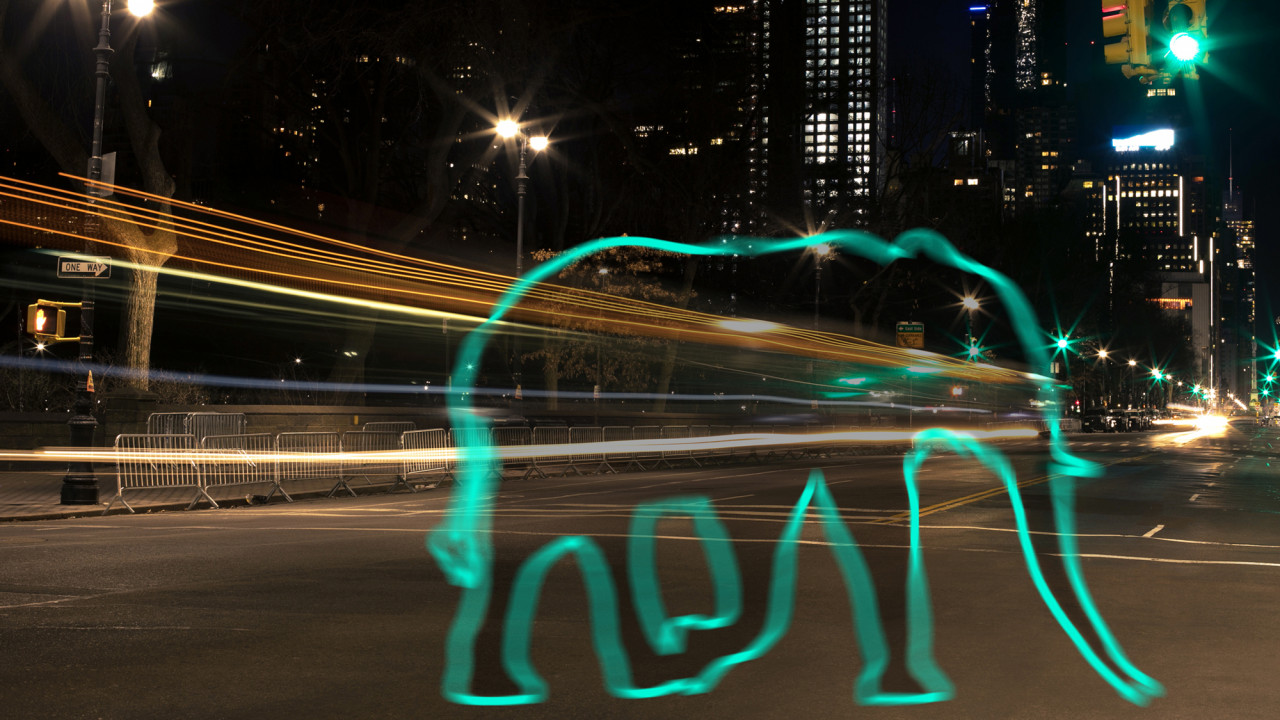 Inside the Studio with Parker and Clayton Calvert
Spanning several mediums between them, the brothers are taking the art world from coast to coast from their Brooklyn Navy Yard studio.
In creative fields, particularly the arts, those working hard on their next project tend to find themselves surrounded by those with similar goals and ambitions. For some, the community that grows around like-minded peers in the art world even begins to feel like brotherhood. For Parker and Clayton Calvert, the brothers and lifelong New Yorkers hurdled that first step by having worked together on everything since their earliest days.
Living on the Upper West Side of Manhattan, the duo crosses the city in every direction, soaking in every ounce of their New York experience before transferring it into their work at the studio space in the Brooklyn Navy Yard. While they both work on a range of subjects and mediums—sculpture, video, and installation art being some of their more recent forays—the core of their work is set in watercolor and oil painting for Clayton, and photography for Parker.
"I first recall painting when I was a toddler and our parents gave my brothers and me blue and white paint to create a cloudscape on our bedroom wall," Clayton recalls of his earliest memories. "Our dad painted the ceiling a dark blue and put glow-in-the-dark stars up there for us."
"Our grandfather gave us a video camera when I was four years old, Clayton five, and our oldest brother, Madison, seven," adds Parker. "I remember we would film creative shorts where we would be on spaceships with metal bowls for helmets. Ironically, our parents didn't even let us have a television until I was five. Our first foray into art was through play."
Having a familial bond has done more than provide one another with company during their ascent to the upper echelons of the art world, though; it's also become an invaluable asset to either brother.
"I would say Parker started making art first, although I pursued it professionally first," says Clayton. "Parker was not far behind, and working together has been key. We often bounce ideas off of each other and can always offer an unvarnished opinion on the other's work."
"We had very different routes to art, though at some point our paths converged," Parker adds. "I think we both always knew that we were artists. We've shared our knowledge with each other and I've picked up a lot from Clayton through osmosis."
Though the daytime hours are spent toiling either on his latest canvas or meticulously editing his latest series of shot photographs, the idea of "play" is a valued commodity of their work still today. If their photos look familiar, it's because you may have seen them hanging out at ACME or Tijuana Picnic late into the (pre-pandemic) night, or at some of the New York art scene's best guest lists, like the Whitney Art Party or benefits and openings for the city's best galleries.
Spending time with the brothers, each of their chosen mediums seem to make more and more logical sense. Clayton is insightful, energetic, and enthused about his current projects—whichever they may be at any given time—and thinking in big, if abstract, concepts. His work, similarly, side-steps some of the more staid notions of realism for larger-format, abstract paintings. Even in some of his more impressionist-style work of structures and the world around him, there's a slight blur of color and light, requiring viewers to bring some of themselves into each work and connect some of the dots that he's laid out to form the final image.
"I [shift] between abstraction and representational painting," says Clayton. "I think the two are deeply connected, and the area where the two intersect is of particular interest to me. Composition, color, and subject matter are all a vital part of the process as well. When I work, I try to bring out the idea that is already obvious in the material."
Parker, the younger brother by two years, is more of a pragmatic mind, which is perhaps why his work is proof enough of his adept nature with the camera. In contrast to Clayton's leaving the viewer to connect themselves to the work, Parker's work shows an inverse effect where he's gone through the work of reaching deep into the realities of his subjects, be it an aerial eye of a city or nuns walking through a plaza, and brought their inner beauty to the surface for the viewer. On top of that, his work also reflects some of his own sense of humor layered into his work after the fact. In his series "Apparitions," he imposed light-like drawings in different colors of elephants or dinosaurs into bustling city streets or desert scenes, leaving each image with a high-low effect of realism and documentary combined with whimsy and play.
"My aesthetic is particularly influenced by my love of clean lines and curves," says Parker. "Some of my favorite elements in creative works are metaphors, hidden meanings, nuance. I can go into a project with an execution plan, but if I don't listen throughout, then the creative process is incomplete."
Currently, their work is on display at the group show "Emergency on Planet Earth: In a Time Close to Now" in Los Angeles at the UTA Artist Space. The brothers have two works on display, a collaborative effort and a short film of Parker's. Both continue to draw in a notable number of attendees, particularly with the show's coronavirus-attentive provisions and viewing schedules.
"NYC by Air was filmed over the course of a year when we saw unprecedented construction in our hometown. Drones were just coming out, and we felt there was a once-in-a-lifetime chance to capture a one-of-a-kind vista as it underwent this rapid change," says Clayton. "Our flights were designed to capture ideal lighting in order to highlight many of the unique features of each location. We often flew at sunrise when the city was quiet so the architecture really stood out. The piece is an homage to New York City, which is never finished being built.
"In addition to our aerial footage, I am showing Cerco, a short film made when NYC was on complete lockdown in May," adds Parker. "Cerco is a film that explores the journey of the protagonist in a desolate NYC. It is meant to be ephemeral, thought-provoking, and a visual representation of the uncertainty of the time."
As the show out west continues to bring in tons of new fans of their work, the brothers are constantly working on new projects and ideas. "Each of us originally gravitated to the mediums that we were most passionate about," says Parker. "At some point, you realize there is no point in limiting your tool set. I have a list of ideas that I constantly add to whichever projects appeal most to me. They span from photography, to films, to sculptures, to installations, and performances. I just finished a sculpture that is CNC cut from a block of stainless steel.
"I think it is important to not lose the flame that keeps your passion alive," he continues. "I have observed many artists who are victims of his or her own success. Who wants to make the same thing over and over again? I believe art is a universal language that allows us to explore the depths of our minds. Constantly observing and creating is the only way to stoke that flame."
The shows are doing well, and their work is popping up in more and more spots now, but the work still gets put in every day in the studio. Looking around the space, each has filled one of the side walls with their work, either with framed photographs mounted onto the white walls or paintings on canvas stretched onto frames or simply tacked to the walls and doors of a storage area. A few sculptures are spread throughout the space, leading the eye down the sides of the studio and to the picture window looking out onto the East River and the Williamsburg Bridge. If this description isn't enough, reach out to these two and say hello. The social-media-savvy pair are often around and waiting for an excuse to open a bottle of wine and meet friends.
Top photo: Electric Elephant by Parker Calvert; Courtesy of Parker Calvert
Want more stories like this?
Meet the 24-Year-Old Art Curator Championing International Black Artists
Meet the Collective That's Changing the World of Art Collecting
The 12 Female Artists to Know—& Follow Now