WWWRN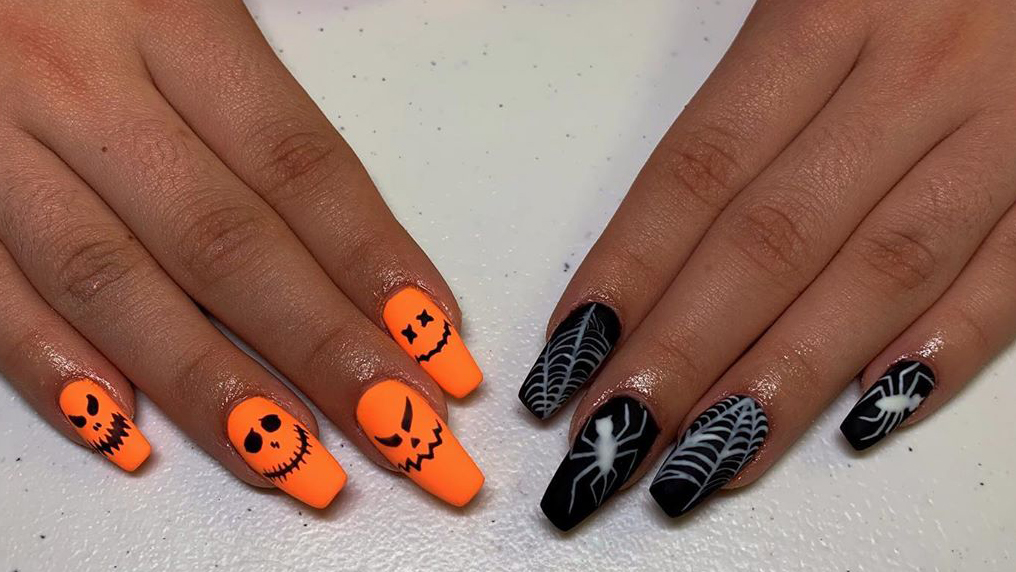 10 Halloween Nail Looks to Inspire Your Next Manicure
The season's spookiest nail art is also super chic.
Halloween will look different this year, there's no doubt about that, but just because we can't dress up in elaborate costumes and hit the town with our friends doesn't mean we have to ignore the holiday entirely. Your nails are one of the easiest ways to celebrate the spooky season, and depending on your skill level, you can even draw inspiration for your next at-home manicure or gel set. So if you're looking for an outlet for all your Halloween spirit, allow these 10 nail art designs to inspire you.
Classic Ghosts
Just because you can't go trick-or-treating in a classic white sheet doesn't mean your nails are limited to plain black polish.
If you don't want to go super literal with your Halloween nails, the tones in this alternative French mani capture all the holiday vibes you need.
Sartorial Spiders
Who says spiders have to be scary? We're living for these delicate watercolor arachnids with a splash of gold foil.
Graphic Hues
You can't go wrong with an orange-and-black color scape, and the negative-space design gives the bold tones a welcome update.
Eyeballs, but Make It Fashion
If you love to hunker down with a scary movie on October 31st, these sublime eyeball and striped nails are for you.
Delicate & Spooky
An orange French tip plus itty-bitty ghosts and line work? We adore everything about this chic and spooky mani.
Pumpkins & Cobwebs FTW
Double, double, toil and trouble can apply even to your nails with this jack-o'-lantern and cobweb manicure. The matte finish is also to die for (pun intended).
Monster Mash Mani
All your favorite Halloween ghouls, goblins, and monsters are accounted for with this adorable character-inspired manicure.
Black Cat Paws
Black cats are always a fit for Halloween, and we're partial to this oh-so-cute design with eye-catching magenta polish.
Halloween Drip
A macabre mani doesn't have to be over-the-top—we're here for this minimalist take on dripping blood. Just use a fine line brush with your favorite crimson lacquer.
Part of the series:
WWWRN