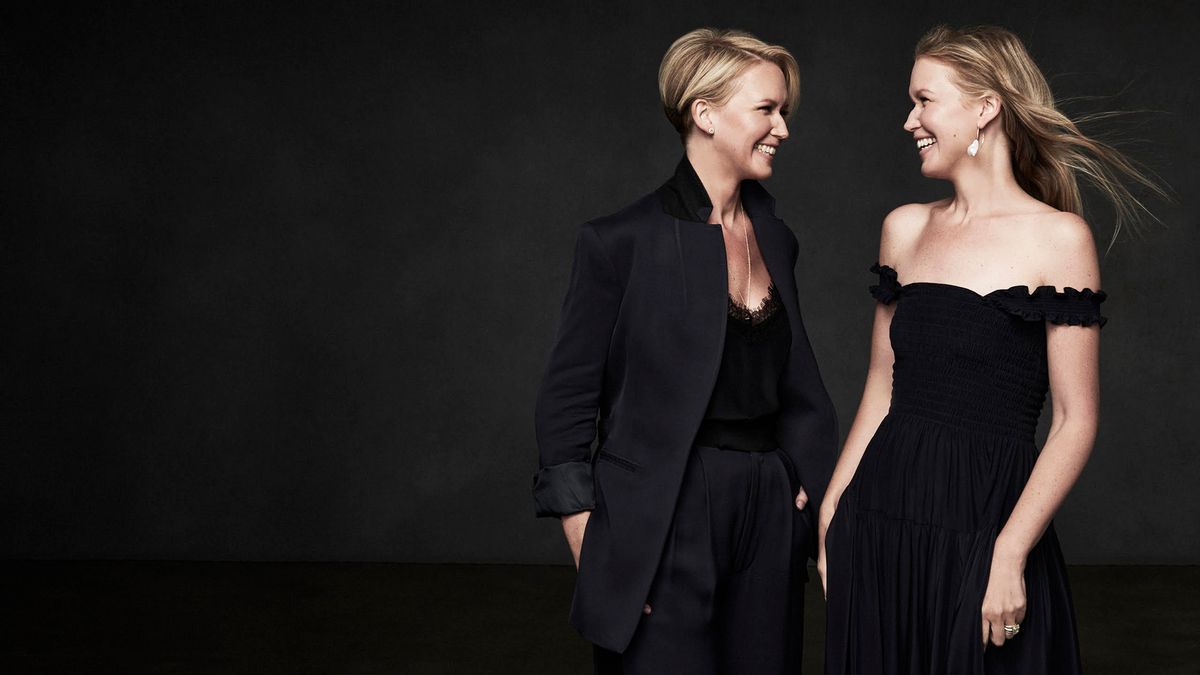 Shopping
Dawn and Samantha Goldworm on translating today's biggest brands into scents.
"I can control your emotions and influence your behavior without showing you anything, without touching you, and without saying a single word to you," says Dawn Goldworm in her keynote at TedXEast. She's referring to the power of smell.
The concept of brands exploiting
the power of scent
to enhance the consumer experience isn't a new one by any stretch. Consider the experience of doing laundry. Sure, we want our clothes to be clean, but more important, we want them to smell good. Or think about walking into any JW Marriott and being greeted by the same wafting scent, whether you're in New York or Dubai. This is scent marketing, but what Dawn, an internationally recognized olfactive expert, and Samantha, a global leader in branding and consumer insights, are doing is very different. They are the sister duo behind olfactive branding firm
12.29
, where they engage the visceral language of scent to define, shape, and communicate brand identity. They are taking scent marketing to new heights and using their olfactive superpowers to do it.
---



"I can smell fear." —Dawn Goldworm



Imagine being able to see odors, feel the sound of music in your skin, or even smell fear. Well, Dawn and Samantha can. This is called synesthesia, a neurological condition (more like a gift) in which sensory inputs blend together. In other words, information intended to stimulate one of your senses involuntarily stimulates several of them. It is estimated that approximately 3–5 percent of the population has some form of synesthesia, and that women are more likely to become synesthetes than men. This innate ability led Dawn on a career path where it could be fully utilized, including time spent in perfumery at Avon and Coty. It was while writing her graduate thesis on olfactive branding at NYU when the vision for 12.29 was born.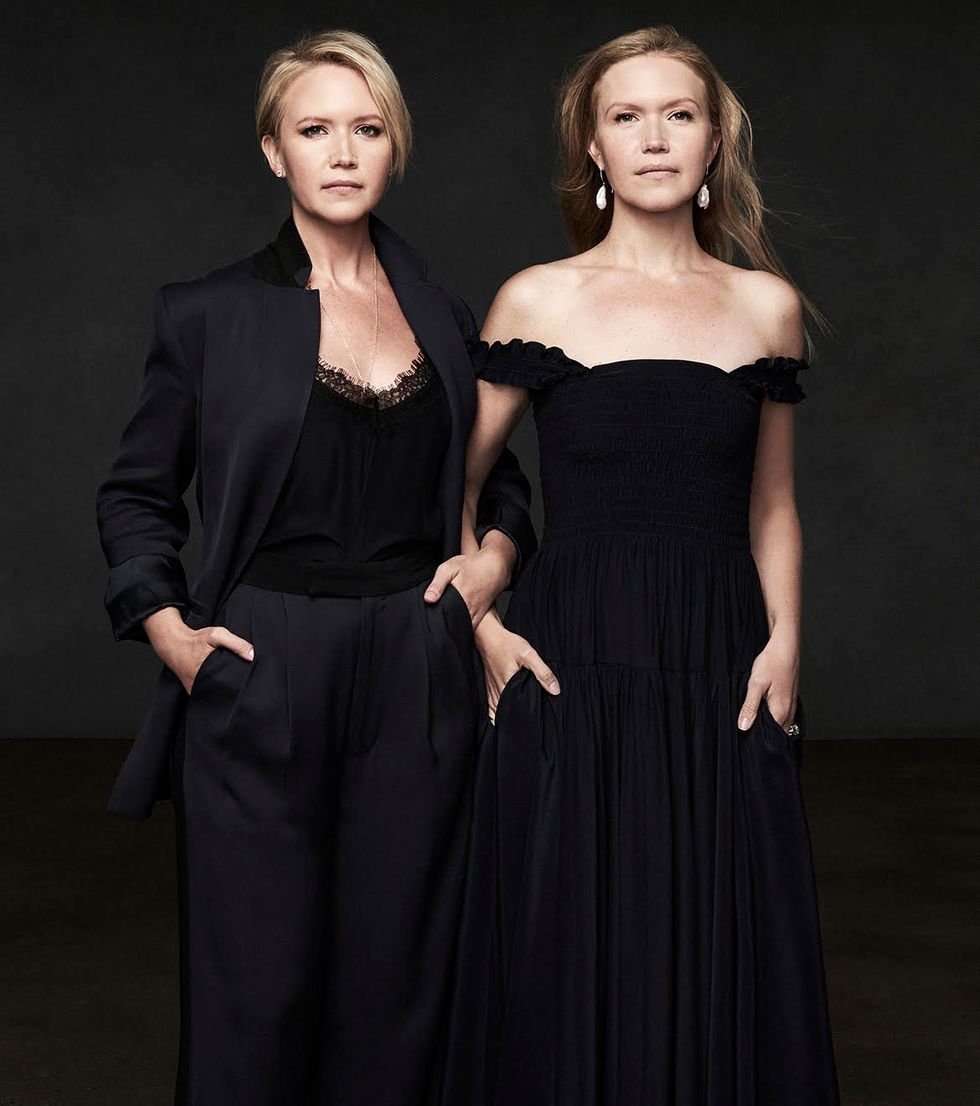 Photo: Courtesy of Dawn and Samantha Goldworm
Based in New York, 12.29 has worked with clients across a variety of industries, and Dawn is the nose behind successful fragrances for Lady Gaga, Nike, American Express, Valentino, Cadillac, and many more. But they aren't just creating nice-smelling scents. They are harnessing their innate olfactive abilities to capture the essence and identity of a brand in a complex blend of scents that tell a story and create an experience. They also draw upon Samantha's extensive domain expertise in marketing, having held roles at some of Fortune 500's most profitable brands, to understand how people make decisions and what leads to brand loyalty, to inform the scent-identity creation process. Integrating scent as a pillar of brand identity to create immediate and memorable connections between brands and consumers is the ethos in which 12.29 is shaped. Think of it as modern brand building through scent. For Nike, this involved creating a scent identity informed by the smells associated with the skid of a basketball sneaker on the court, the mix of oil and rubber from handling a basketball, a new pair of Air Force Ones when you open the box. The resulting scent is a harmonious amalgamation of these experiences.


In working with clients to create a scent, Dawn and Samantha live and breathe the brand. Walking in their clients' shoes (literally), spending time in a space, wearing the clothes, experiencing the brand through a very specific lens in order to distill it down to a scent. In the case of their first project—scenting the spring 2010 Rodarte show—the scent creation process involved tapping into Kate and Laura Mulleavy's home life and interior design style. The final scent Dawn describes as very animalistic, dirty, textural, and mysterious, while Samantha sums it up as a beautifully burning campfire, which married perfectly with the show's apocalyptic, Dark Crystal–esque theme. An innovative approach that had never really been done before, the project wasn't without its challenges. From scent diffusion issues to specific timing requirements, the enormous size of the space, and ensuring the diffusers were in close proximity to Anna Wintour. It was the ultimate test-turned-success that put them on the map and resulted in their first piece in Vogue.

Offering a fascinating glimpse into their creative process is their work with renowned auction house Christie's. A project they consider a great honor, 12.29 was tasked with creating a signature scent for 2019 Classic Week. The creative process began by studying a curated collection of pieces, with particular attention given to the colors, textures, and light in the pieces. In absorbing the paintings, Dawn considered what it must have smelled like and felt like to be there, the scent of the woman's skin on a warm day, a bowl of fruit on the verge of decay, the richness of fabric contrasted with the coldness of metal. Dawn identified a common thread across the six works, that being the contrast of beauty and death at the center of them all. So what does beauty and death smell like? Think smoked woods, autumnal spices, and ripe jasmine with an animalistic musk.


Using Their Superpowers for Good
Their latest venture, an extension of 12.29, has Dawn and Samantha using their superpowers for good.
Scent for Good
is founded on their shared belief in community, compassion, and care, with the goal of changing the culture around health from everyday luxuries to care experiences. There's no telling what else this powerhouse duo has up their sleeves, but we're keeping it locked to find out.
Now the burning question we're all wanting to know: What scents do sophisticated noses like Dawn and Samantha's enjoy? What are some of their favorite products?
Described as walking through a field of fresh cannabis post-afternoon rain shower, this eau de parfum from the New York City–bred beauty house is among Samantha's favorite scents. "The chocolate and patchouli combination is simultaneously deep and delectable," she says.
Officially created to introduce children to fragrances. Unofficially created to amuse their parents. "My children are obsessed with Francis' scented bubbles," says Samantha. "Especially the pear."
Composed of four precious oils: argan oil, sweet almond oil, refined sunflower oil, and castor oil, this water care oil provides a moisturizing in-shower experience. Dawn loves the orange blossom scent, describing it as what it would smell like if "the South of France and Marrakech made love."
Created by renowned "nose" Alberto Morillas, Dawn is a big fan of the scented experience this candle provides, describing it as "a perfect balance of the petal-y, wet, fruity, and animal textural sensuality."
We'd be remiss if we didn't turn the spotlight on Dawn and Samantha's own collection of 12.29 scented candles. Made in France and available in eight beautifully complex scents, these candles provide the ultimate sensory experience. We're partial to "This Feels Dangerous," with its notes of delectable dark chocolate, sumptuous vanilla beans, addictive animal notes, and whipped musk. 12.29 is contributing a touch of joy and comfort through scent by giving back and supporting frontline workers with the purchase of every candle.