Instagram Queen Cipriana Quann Shares Her Unexpected Oasis
Whether she's sharing social media tips or waxing poetic about a plant-based diet, she always keeps it real. In collaboration with Emporio Armani.
Living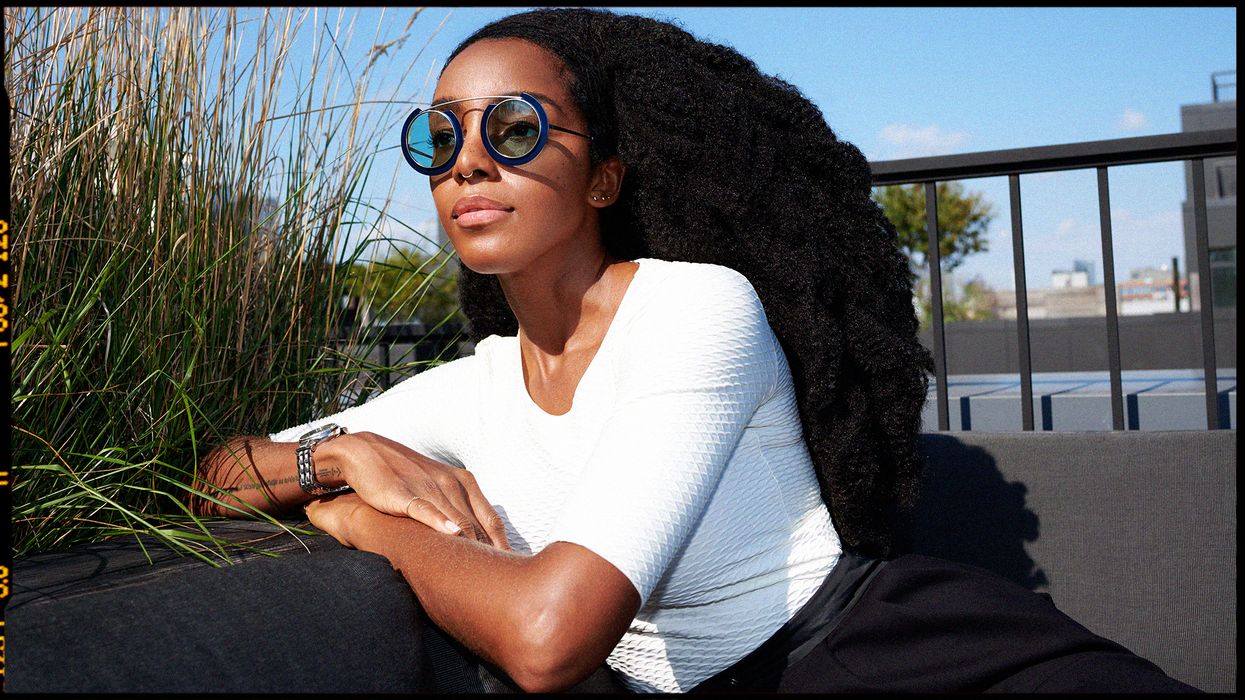 Writer, TEDxTalk speaker, Instagram fashion plate, co-founder of
Arrested Voices Lifted
and
Her Take His Take
, and all-around powerhouse
Cipriana Quann
seems like the cool big sister we wish we had.
On Instagram she swans from post to post—often with her equally cool identical twin sister,
TK Wonder
—and so we were super excited when we had the chance to interview Quann as part of Emporio Armani Eyewear's spotlight on strong, powerful women and how they find their unexpected oases.
Ahead, discover just why we love Quann so much—because whether she's waxing poetic about a plant-based, low-sugar diet, divulging her key social media tips, or sharing about her decision to leave NYC after almost 20 years, she always keeps it real. 
---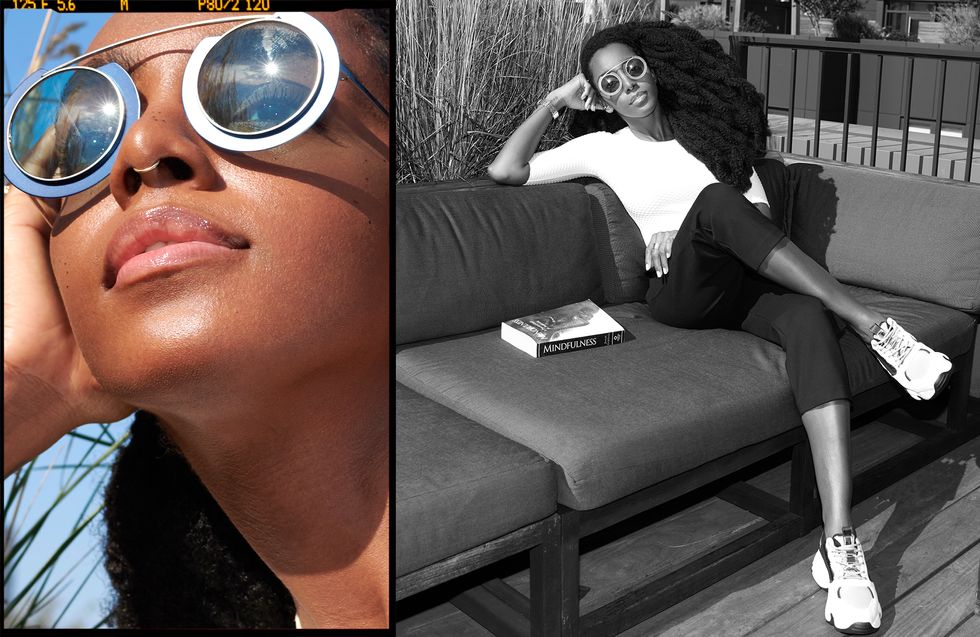 Photos: Courtesy of Cipriana Quann
During quarantine, what has been your unexpected oasis?

"My unexpected oasis has definitely been my rooftop. Having access to a secluded, quiet outdoor space in New York City is definitely a luxury I do not take for granted, especially during these times."

Have you found yourself surprised by the things that make you happy during these strange times?

"Honestly, I haven't been surprised by much, and I know this answer may seem like a violin should be accompanied with what I am about to say—but these times have really strengthened and reinforced what I have always believed in: family, loved ones, a positive environment, health, and mental self-care."

What has been the most unexpected thing you've learned about yourself in the past six months?

"One of the most unexpected realizations is more like an inner urgency that was a bit more complacent before the pandemic. I spent five months in Nevada with my parents and love due to the pandemic, and realized I yearn to be more in natural settings versus a city environment.

"When I came back to New York, the city seemed so loud and I realized I had been accustomed to the noise for almost two decades. Taking temporary residence in Nevada for five months, I realized how much I enjoy the quiet and being active in nature. I finally am taking the plunge in saying goodbye to a truly wonderful city that has really felt like home for all these years."
You're a former contributing writer at
Vogue
, a TEDxTalk speaker, and the co-founder of Arrested Voices Lifted and Her Take His Take. Can you talk a little about each, and tell us what you've found most rewarding of late?
"Arrested Voices Lifted (AVL) is a virtual safe haven manifested by my twin sister, TK Wonder, and me to share and raise cognizance to painful stories from the unheard, as well as educate and heal.
"In a digital era, visuals of atrocities are triggering to many who have experienced trauma. We want to change the way we digest and listen to these types of stories by bringing words and storytelling to the forefront rather than alarming imagery. AVL is also geared towards awareness through education to help create viable solutions to eradicate systemic racism, discrimination, and abuse, while offering healing and wellness outlets to those who are still suffering from the trauma of these injustices.
"Her Take His Take is a lighthearted and comical social platform my love, Terry Gates, and I created, centered around the food and travel opinions of a female and male perspective, from America and Australia. We absolutely adore food and travel and love doing it together—hence our tagline, 'Their love for each other is only rivaled by food and travel.' His perspective is much more blunt and straight to the point—whether he likes it or not!—while I, on the other hand, always try to find the silver lining in everything."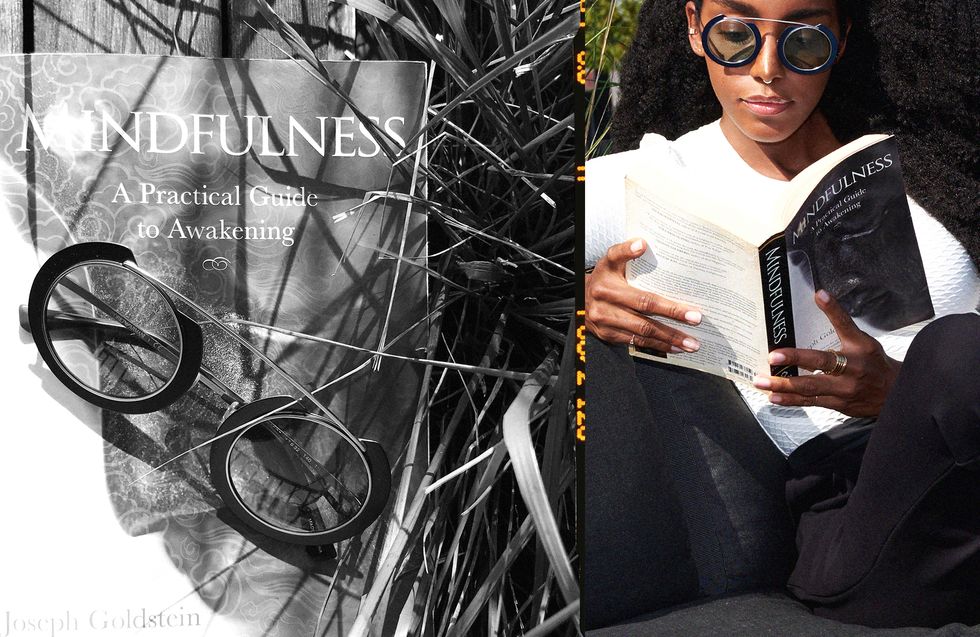 Photos: Courtesy of Cipriana Quann
You and your twin sister have incredible style, and you have over a quarter of a million followers on Instagram. For someone just starting out, what's the biggest IG tip or lesson you'd want to share with them?

"Thank you! My twin sister and I have always been interested in fashion, which developed from our mother's impeccable style, but my first piece of key advice for those just starting their journey in this social media realm is: Truly be your authentic self. Focus on what you're passionate about, not what you think will be financially the best alternative careerwise.

"Obviously, there's not anything wrong with being financially secure and knowing your worth, but regarding a career, it's on those sleepless nights and countless failures that your passion will keep you sane and happy while you push through those setbacks. Passion gives you purpose. Passion motivates you. Passion is consistent. Passion is steadfast. Passion will lay the foundation for a career you will be content and driven by.

"My second key advice is: Take time to detox from social media, and make sure you create an environment that is positively productive in that time. You'll encounter negativity on social platforms, but remember—hurt people hurt people, and it's best not to take your time and entertain it. Instead, focus that time on yourself—meditate, read, write, work out, take a walk in nature, have dinner with friends, et cetera. It's pertinent you take time and set up a schedule of self-care outside of social media's parameters, so you are consistently refreshed.

"And last: There's no one rule that consistently works for everyone. When I first started in the online social media space, I was told to focus on one particular interest, such as fashion, beauty, or hair care. Yet I grew up around a very artistic, political, and socially conscious family, and though I enjoyed talking about the aesthetic elements of fashion and beauty, I also am very passionate about matters of the heart and mind.

"So I speak on many topics, ranging from physical and mental health, fitness, fashion, beauty, film, art, travel, and food to social and political issues. I've stayed true to what I've always been passionate about, and my career found me versus me finding a career.

"I do have to mention I worked a 'nine-to-five' job for years prior when I created my first website and social platforms, and continued working until I was financially stable enough to do what I do today full-time."

How did you wind up in Nevada for five months during the pandemic?

"I coincidentally was in Nevada for a few weeks with my love before the rise of the pandemic—I literally was supposed to fly out the same day flights were scheduled to be temporarily on lockdown, starting mid-March. My love and I thought it would be best to stay in Nevada for a bit longer, and a bit longer turned into five months.

"I'm blessed to have a loving family there: my mother and stepdad, who I thoroughly enjoy being around, and long story short, who don't get on my last nerve."
What activities have you found yourself doing more of this year?
"Writing more and focusing on more self-care. I was writing every day for almost five months. I find it so relaxing and therapeutic. I also delved more into meditating and breathwork, a scheduled workout routine, cleaning my diet even more, and taking part in more activities outside, like running and horseback riding. I've also been cooking at home almost every day, and absolutely love it.
"Also, consistently working from home has been a dream. My twin sister is my business partner, and my love is also an incredible photographer, so we work quite often together for clients who entrust our vision to produce content."
What about style—how has this year affected your sense of style and aesthetics?
"Besides meetings, I attended a wide range of events every week in New York [before the pandemic], so my style had a tendency to be more on the casual or glam evening-wear side, meaning you could always find me in heels over four inches.
"Now my style is much more laid-back due to a change of lifestyle. I've always dressed for myself, so even on down days just for a Zoom call, I'm still classic-chic paired with slippers or loafers, but I do find myself wearing
sneakers
and low-heeled boots more than usual."
You talk a lot about the benefits of cutting down on processed sugar and eating a mostly plant-based diet. What have the benefits of that been for you, and do you have any suggestions for someone who wants to eat cleaner?
"I think knowledge is key in motivating someone to change their eating habits. The more ignorant we are in what we consume, the easier it is to continue a diet that doesn't serve us beneficially.
"Understanding the effects, whether positive or negative, can create lasting change. High levels of sugar can impair the mucosal immune system, which is essential in helping the body recognize pathogens and fight infection, as well as creating advanced glycation end products (AGEs), which accelerate the aging process.
"AGEs are formed when too much sugar interacts and reacts with proteins in your body, rearranging their structure to AGEs, which are directly correlated to excessive sugar levels in your system. Because of this, sugar weakens collagen and elasticity in the skin, making it more susceptible to sun damage and wrinkles.
"Last but not least, eliminating the sweet edible culprits from your kitchen will help tremendously in successfully keeping excessive amounts of sugar at bay. If I go out to eat at a restaurant, I'll indulge in dessert, but at home, for the most part, I will not have easy access to any kind of sugary temptations around."
Photos: Courtesy of Cipriana QuannWant more stories like this?
How to Build Emotional Resilience Right Now
Friends of Coveteur on How They're Finding Unexpected Joy in Quarantine
Laura Dern on Black Lives Matter and FaceTiming with David Lynch During Quarantine