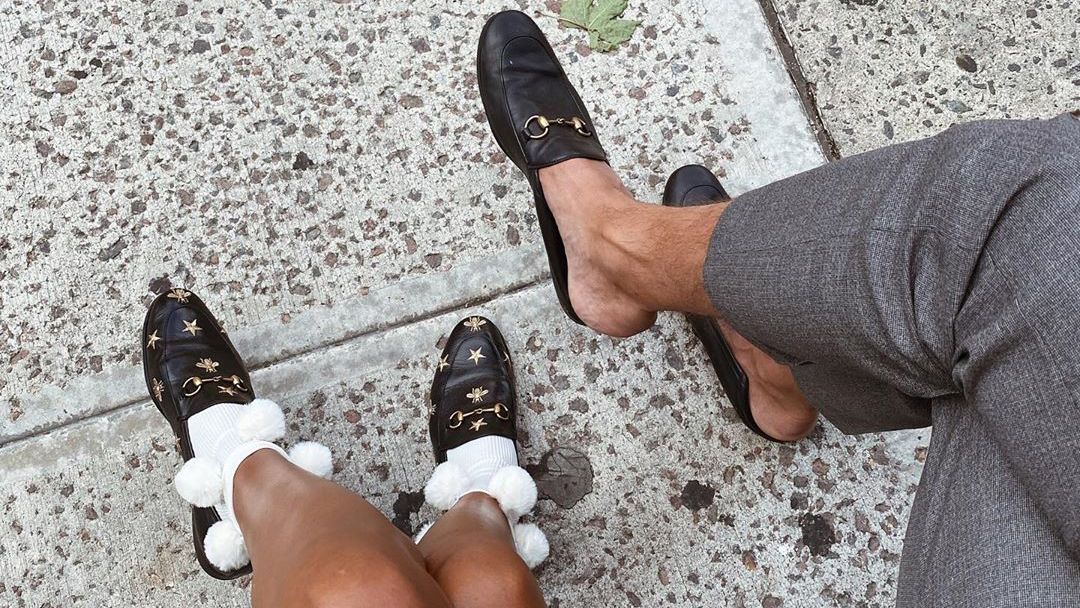 Shopping
Shop the best styles for each here.
The loafer is without a doubt having a buzzy moment as we transition into fall, fueled by brands like Gucci (obviously) and ATP Atelier. However, we would like to divert your attention to something even more exciting: the combination of the loafer
and
the sock, an expert styling trick that has been dominating our Instagram feeds as of late.
The eccentric pairing is extremely versatile. It somehow looks just as fitting in a quirky look by someone like Leandra Medine as it does in a streamlined minimal ensemble on Karla Welch. It also achieves the rare fashion combination of being chic and practical—and the plight of the bare ankle in the winter is now a thing of the past. Not to mention, it will save your feet from uncomfortable blisters.
In terms of head-to-toe styling for the full ensemble, we recommend you either go for a mini hemline or a full-length pant (jeans, leggings, etc.). We're all for accentuating a bare leg, but as the weather grows colder, it
'
s wise to tuck your socks under a pair of jeans or over some leggings. The ankle sock/midi hemline combination is tough to pull off because of where it hits your leg, but if that's what you're feeling, go for it! Just stick with an ankle crop sock, and you
'
re good to go.
---