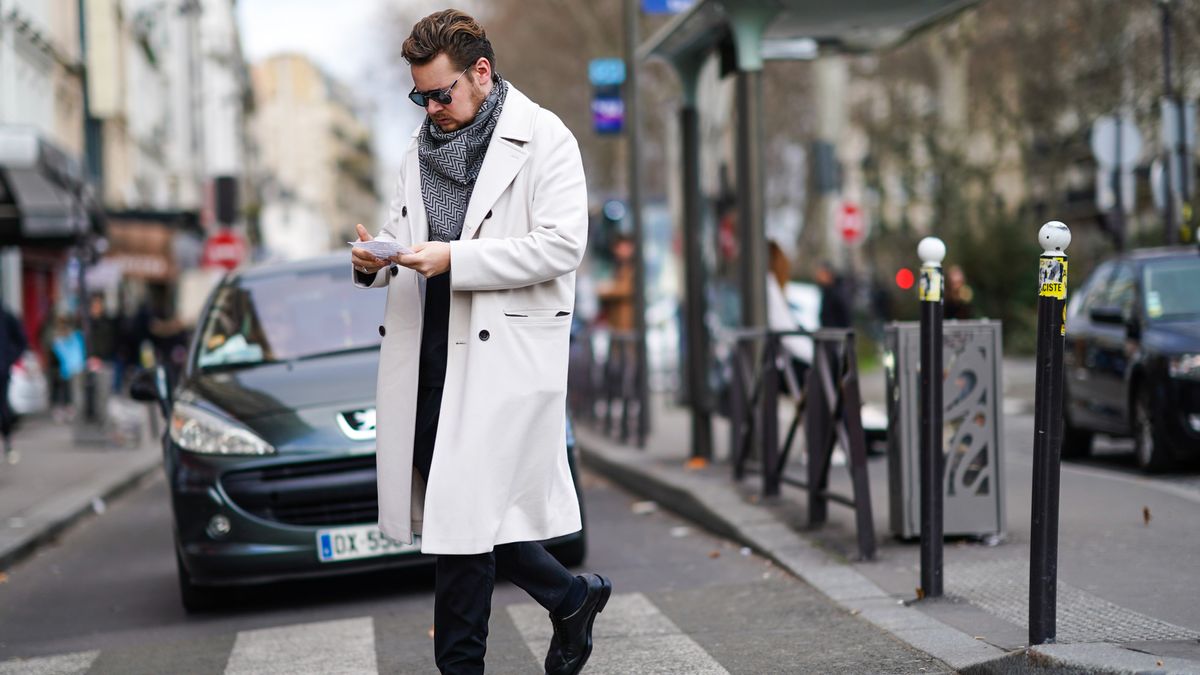 Fashion
And how the pandemic has helped to blur those lines.
The narrative around shopping has changed with the onset of the pandemic. Whether it's because of financial situations or simply a shift in priorities, many are trying to buy fewer items but of higher quality. We are learning about the importance of tailoring and mending to extend that garment's life in our closet. If you're wondering if this is a brand-new concept, it's not. It's how men have been interacting with fashion for decades.
It's not that men don't have trends; they just don't cycle through them as quickly. Men have always interacted with trends at a much slower pace than women. "Trends come and go over the course of years, rather than seasons," says menswear expert
Josh Peskowitz
, whose r
é
sum
é
includes stints at
Esquire
, Bloomingdale's and Moda Operandi. The rate is "waaaaay slooooowwwwer," adds celebrity stylist
Ilaria Urbinati
. "We are still on the Hawaiian print shirt craze that we were doing with Rami [Malek] during
Mr. Robot
season one press."
---



"Trends come and go over the course of years, rather than seasons."



Whereas "women are generally driven more by trends and influence when it comes to how they dress," adds
Aaron McWilliams
, senior men's merchandising manager at
The RealReal
. "Men, on the other hand, have always gravitated towards what they know and are comfortable with. We've seen this a lot with men shopping our site." Men often want "classic staples like Gucci loafers and a cashmere sweater that they know will fit comfortably."
Instead of jumping from trend to trend, men have a tendency to invest in fewer, better pieces. "When it comes to actual apparel, style-conscious men are willing to put down money on certain items because they know they
will
be in style for a number of years," says Peskowitz. It's a pretty safe bet.
"Take the last decade: Menswear went through Italian tailoring, workwear, preppy, streetwear, athletic gear, and technical/outdoors clothing," he continues. "Most of the building blocks are the same, it's just the moving peripheral stuff and the statement pieces. So nothing really ends up going away, it just becomes another tool in the toolbox, as an old friend of mine at
Esquire
magazine once said."
That's partially because almost everything in menswear stems from the suit. For more than a century, it has been the default. "Regardless of what your style was, if you were more of an English Mod or an Armani kind of guy, it was still a suit that you wore," says street-style photographer
Scott Schuman
, otherwise known as the Sartorialist and author of the recently published
Menswear
.



"Most of the building blocks are the same, it's just the moving peripheral stuff and the statement pieces."



One major thing to come from men's reliance on suiting is that it strengthened their relationship with their tailor. Fit, Schuman believes, is the biggest difference between men's and women's fashion. "Men are used to having a suit either made or having the sleeves shortened or the pants shortened or whatever. Where women, I think they want to be in and out of a look so quick, in and out of a trend, they don't really think of keeping their clothes for a long time, so there's no need to have them altered perfectly."


The irony here is that all these things, which are contradictory to the stereotypes of women's fashion, actually align with the sentiments women have been expressing since the onset of the pandemic. As so many of us have been forced to reassess our relationship with clothing, the general narrative of "buy less, buy better" has emerged with a vengeance. Invest in your clothes, tailor them to fit, etc., etc. These notions quickly foray into the conversation of style
—
a long-term knowledge of what you like and what looks good on you, versus fashion, a trend-driven, of-the-moment cyclicality.
Whether it looks that way or not, style has always been the basis for menswear. "There's still a strong association to maybe not fashion, but style for men all across the spectrum more so than women," explains Schuman. "My dad would always say, 'I don't care anything about fashion,' but he cared about style. He wanted to look like all the other guys at the golf course. He didn't want to look more crazy or less crazy. He just wanted to fit in." Their definition of style may read a little different than women's for fundamental reasons.



"There's still a strong association to maybe not fashion, but style for men all across the spectrum more so than women."



"With men, it's almost more an expression of their comfort zones and their own sense of selves and the way they wish to be portrayed as a person. With women, it has more to do with how they want to be portrayed aesthetically," says Urbinati. Fashion has traditionally served different purposes for the two respective genders, but those harsh lines don't exist anymore. "Although, I do feel those lines are blurring more and more these days. Women want to express themselves more and more, and men care about how they look more and more."





"Stylewise, men's and women's wear have been interweaving quite a bit the last couple of years."



Not only have we canceled events, but we've canceled corporate jobs (whose dress codes were already relaxing) and other outings that provide cause to dress up. Similar to that of women, men's fashion is broken up into tribes, to which their clothing corresponds. You've got the corporate guy, the streetwear guy, the sports-fan guy. "You know who that guy is and what kind of job he has because he's dressed very much like that tribe," says Schuman. Once you eliminate jobs, sporting events, etc., the only requirement for our clothing boils down to comfort—a genderless concept.

Not only has our current lifestyle negated the differences, but it has fueled the similarities. "I think you see the most overlap right now in comfort dressing. Silhouettes have gotten looser for both genders. Pleats are back. All shoulders are dropped, and fabrics are soft and textural. Men and women are wearing the same sneaker styles, and there's always been a lot of overlap in colors," says Peskowitz. Work-from-home looks are often characterized by sweatpants, hoodies, sneakers—all unisex clothing items, for the most part. Because our lifestyles are now so similar, our clothes are reflecting that.





"I think you see the most overlap right now in comfort dressing."



Will the differences bounce back once our lives resume their normal cadence? We're not so sure. Men's and women's fashion were trending towards each other even before the world was put on pause because men's and women's lifestyles and daily routines are more similar than ever before. "Since dress codes have relaxed, the [men's] wardrobe has had to meet the expectations of a man going from work meetings to a social engagement with a stop at a PTA meeting in between," says Peskowitz. "When your life includes meetings and airplanes and soccer games and dinners out all in the same week, your clothing has to be versatile and comfortable." Sound familiar, ladies?
Top photo: Getty
Want more stories like this?
Why DIY-Inspired Clothing Is Our Favorite Trend of the Moment
What Does Power-Dressing Look Like for the Next Generation?
Who Do We Actually Get Dressed For?