How to Shop Like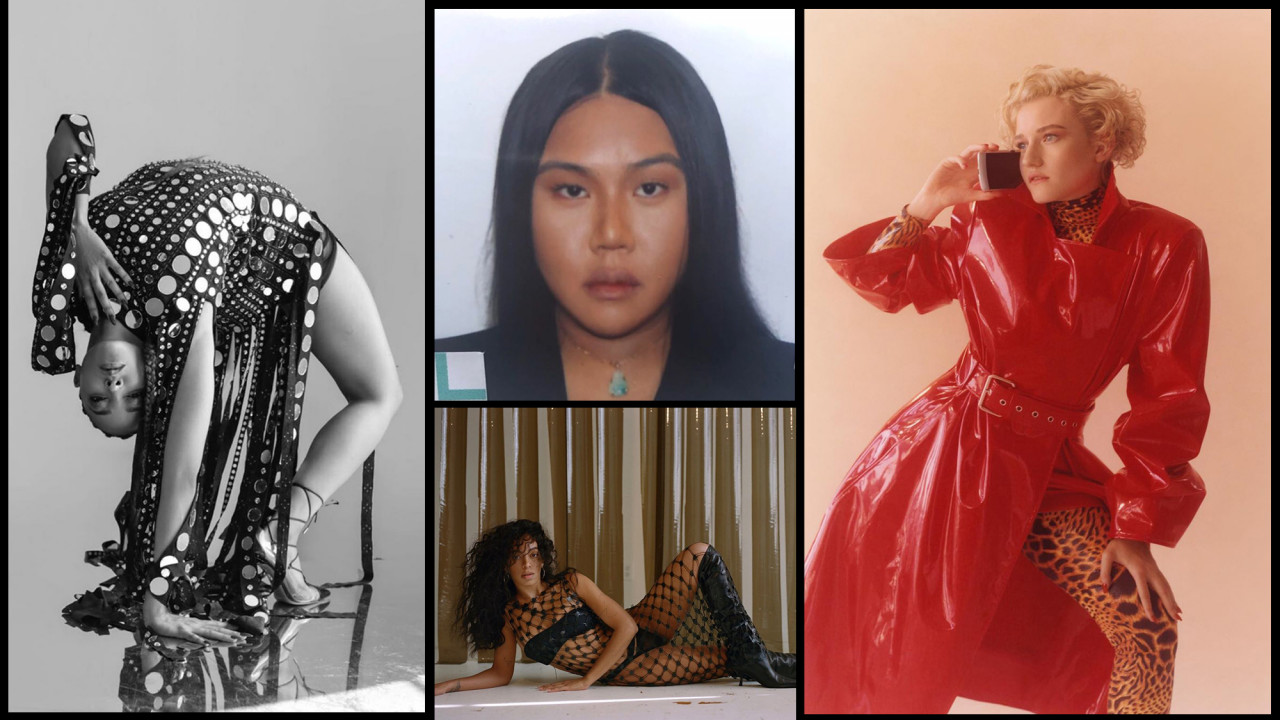 Meet the Stylist Behind Some of Music and Fashion's Most Iconic Looks
Her clients include Solange Knowles and Travis Scott, just to name a few.
The intersection between music and fashion is an exciting, dynamic space, to say the least. Each known for their artistry, the two industries have unparalleled abilities to fuel each other's creative fire. What would a fashion show be without a soundtrack? What would a music video be without costumes? That's why we love finding people like stylist Kyle Luu who operate in the space in between.
Stylist to Solange Knowles, Travis Scott, and Tinashe (impressed? we were too), Luu has created looks that go down in fashion history—Solange at the Met Gala—and works with the industry's biggest names (i.e., Valentino). Fittingly enough, Luu's background began in art, but her love for illustration quickly evolved into a love for fashion. She is also proof that not all fashion backgrounds are a perfect linear trajectory. Because she was not accepted to fashion school, she was able to jump straight into the creative industry at a young age, which she now accredits to her success.
Most recently, she flexed her sartorial guns once more, collaborating with Motorola and director Luke Gilford on Joyride, a short film starring Julia Garner that unveiled the brand's new collection of 5G razrs. "I wanted to merge the world Luke dreamt up with elevated looks. Instead of latching on to trends, I wanted to create iconic, timeless imagery that could be looked at years from now and still feel current," Luu says of the project, a mindset that seems to dictate how she dresses everyone from her clients to herself. We sat down with the iconic stylist to discuss her personal style as it relates to her clients, her favorite small brands of the moment, and her go-to uniform—because it seems every stylist has one.
When did you first fall in love with fashion?
"My mom is a hairdresser, so I grew up around glamour and fashion. I initially wanted to be an illustrator but found myself enjoying the process of sketching clothes."
How would you describe your personal style?
"I always keep it classic with a slight twist. Nothing trendy—it's too hard to keep up with trends these days!"
Do you have a uniform?
"Tops with nice lines and cutouts are always great, but since I run around set a ton, I like to keep it casual and pair them with Dickies. I like kitten heels if I feel like it's a light workday, and Merrell Hydro Mocs to run around in."
What do you let yourself splurge on?
"Anything vintage or archive. Sometimes you just know you'll never see that vintage piece again, so you need to splurge on it while you can!"
What has been your favorite purchase of all time?
"My personal jewelry that I never take off."
How does your career as a stylist influence your own style?
"Working as a stylist actually makes it harder for me to dress myself because it's always the first and last thing on my mind. I also think that being a stylist has influenced my attention to detail, as I definitely pay closer attention now."
How does your approach differ when you are styling someone versus just getting yourself dressed?
"I always pay attention to the individual that I am dressing, and that includes myself—so what worked on someone may not work on me. I personally like sticking to classic silhouettes for myself so that I never have to stress about being on trend."
Which stores do you frequent?
"Ebay, James Veloria, and the Tokio 7 consignment store."
What would your closet be full of if money were no object?
"Museum-worthy archives!"
Vintage or new?
"Vintage!"
Who are your favorite style icons?
"The citizens of New York."
What does your current WFH wardrobe look like?
"Oversize trousers and asymmetrical tops. I like to keep it simple all year round."
Who are your favorite small fashion brands of the moment?
"I truly enjoy supporting my friends and the community. Some of my favorites are Telfar, Kim Shui, Section8, Hood By Air, Vaquera, Eckhaus Latta, Luar, and Gauntlett Cheng."
If you could only keep three pieces in your closet, what would they be?
"A black blazer, a black trouser, and slinky black heels. These will forever make you feel sexy and timeless!"
What era of fashion is your favorite and why?
"Too many favorites to name, but I love anything '90s/early '00s because this time, for me, was a clash of cultures where music and fashion collided the most."
6 items Kyle Luu currently has in her shopping cart: