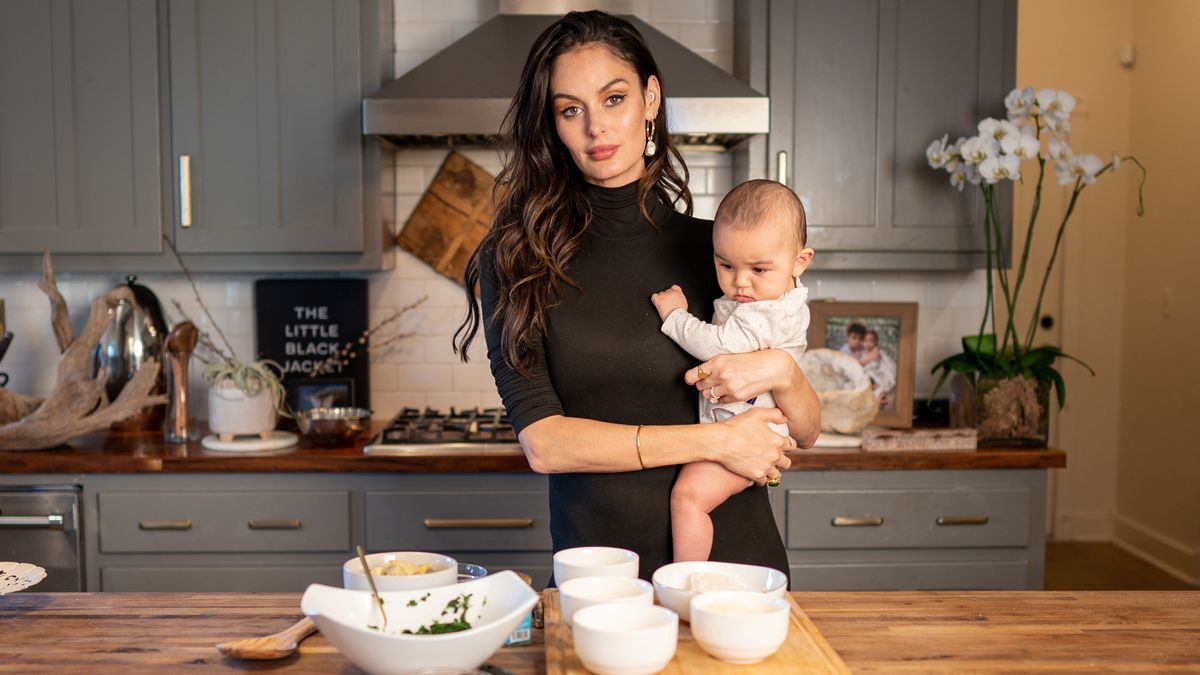 Food
We need helpers like this in our kitchen.
In this episode of In the Kitchen, we join Australian model and founder and CEO of Erth Jewelry Nicole Trunfio as she cooks a dinner-party favorite, spinach and artichoke dip. Check out the recipe below, and follow along with her video to watch this superstar mama in action!
 

Spinach and Artichoke Dip
---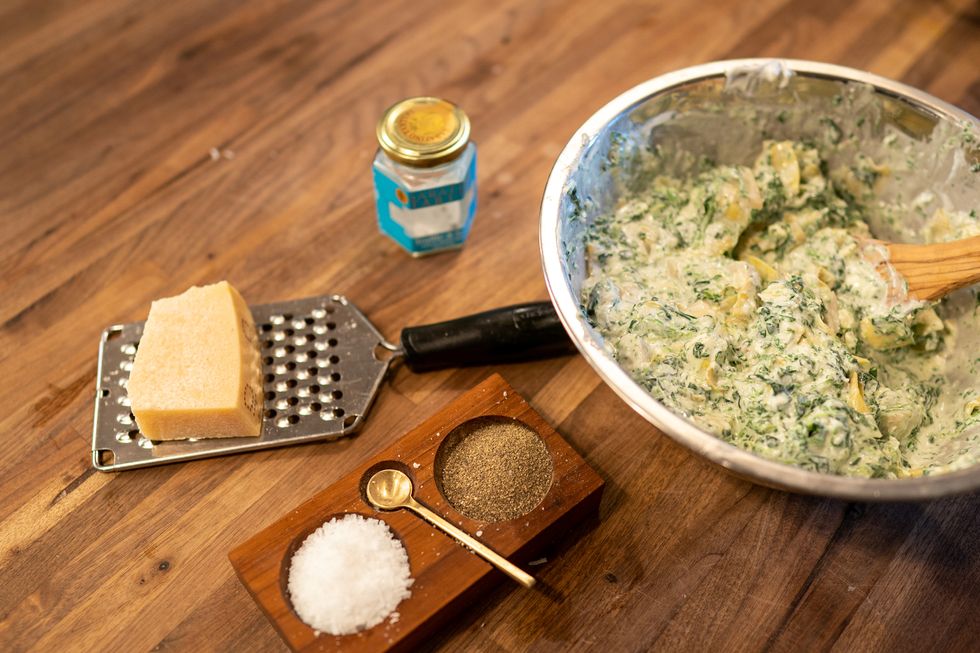 Photo: Courtesy of Nicole Trunfio
Ingredients:
short pasta
1 brick Philadelphia cream cheese
1 cup shredded mozzarella
¾ cup Parmesan cheese (extra for topping)
½ cup mayo
½ cup sour cream
10 oz. frozen spinach (drained)
2 cups artichoke hearts (in olive oil)
4 cloves garlic
truffle salt
agave nectar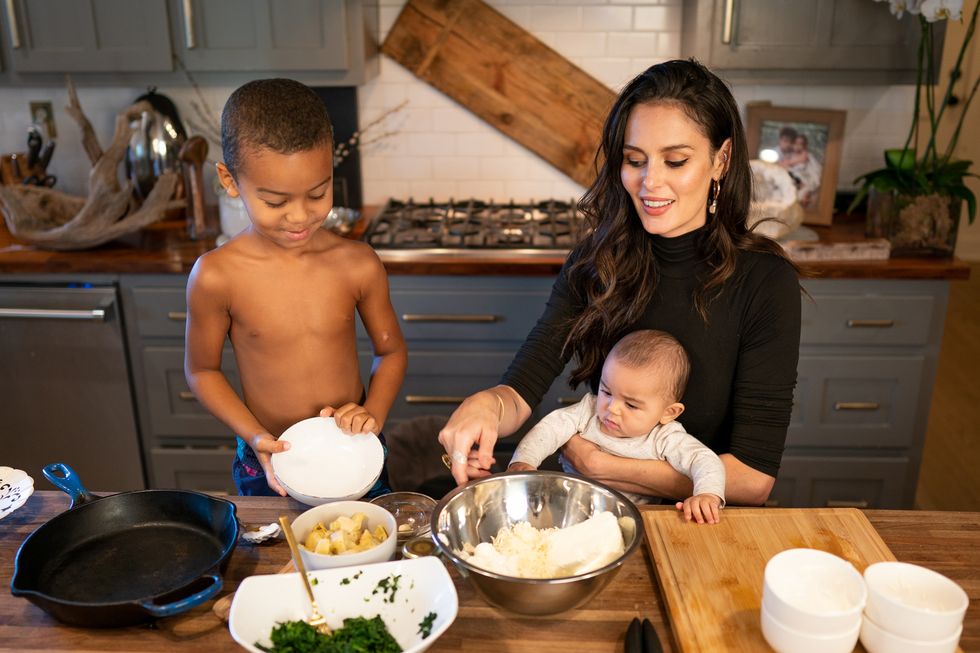 Photo: Courtesy of Nicole Trunfio
Directions:

1. Preheat oven to 360 degrees.

2. Add Parmesan, mozzarella, mayonnaise, sour cream, cream cheese, spinach, and artichoke hearts, and mix.

3. Drizzle in about a teaspoon of agave nectar and mix.

4. In a greased skillet, spread mixture evenly.

5. Sprinkle with truffle salt, pepper, and Parmesan cheese.

6. Cook in oven for 20 to 30 minutes.

7. Serve with toasted bread and enjoy!