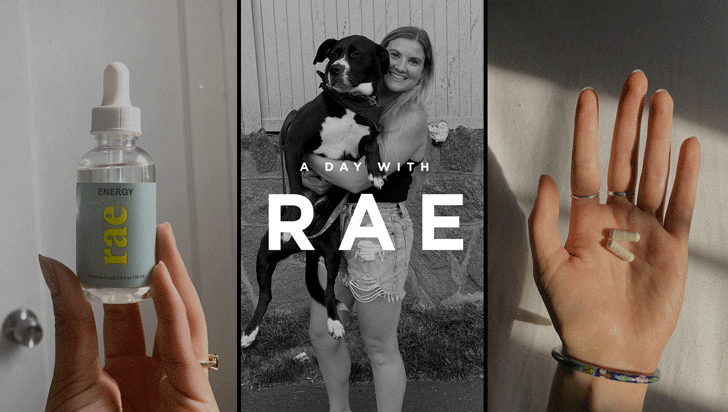 Health
This site doesn't write itself—we get a little help from Rae Wellness.
We don't know about you, but as we settle into our #WFH life, we need a little boost from time to time to stay motivated, focused, grounded, and ready to show up and kick butt every day. Sure, we love coffee as much as anyone else, but caffeine can only do so much—which is why we were stoked to find out about
Rae Wellness
.
Rae's thing is advocating for attainable well-being for all, which basically just means that their supplements are affordable, easy to navigate, and packed with all-natural ingredients that are gluten-free, sugar-free, vegan, and non-GMO, without any artificial preservatives or harmful fillers and colors.
Three of our staffers were lucky enough to try Rae's products and incorporate a few into their daily routines, and we have to say—we're jealous! Ahead, we hear from Rachel Pickus, our creative associate, Kelsey Dobbs, our senior marketing manager, and Jacquelyn Greenfield, our editorial production fellow, about how they take their Rae throughout the day.
---