This site doesn't write itself—we get a little help from Rae Wellness.
We don't know about you, but as we settle into our #WFH life, we need a little boost from time to time to stay motivated, focused, grounded, and ready to show up and kick butt every day. Sure, we love coffee as much as anyone else, but caffeine can only do so much—which is why we were stoked to find out about Rae Wellness.
Rae's thing is advocating for attainable well-being for all, which basically just means that their supplements are affordable, easy to navigate, and packed with all-natural ingredients that are gluten-free, sugar-free, vegan, and non-GMO, without any artificial preservatives or harmful fillers and colors.
Three of our staffers were lucky enough to try Rae's products and incorporate a few into their daily routines, and we have to say—we're jealous! Ahead, we hear from Rachel Pickus, our creative associate, Kelsey Dobbs, our senior marketing manager, and Jacquelyn Greenfield, our editorial production fellow, about how they take their Rae throughout the day.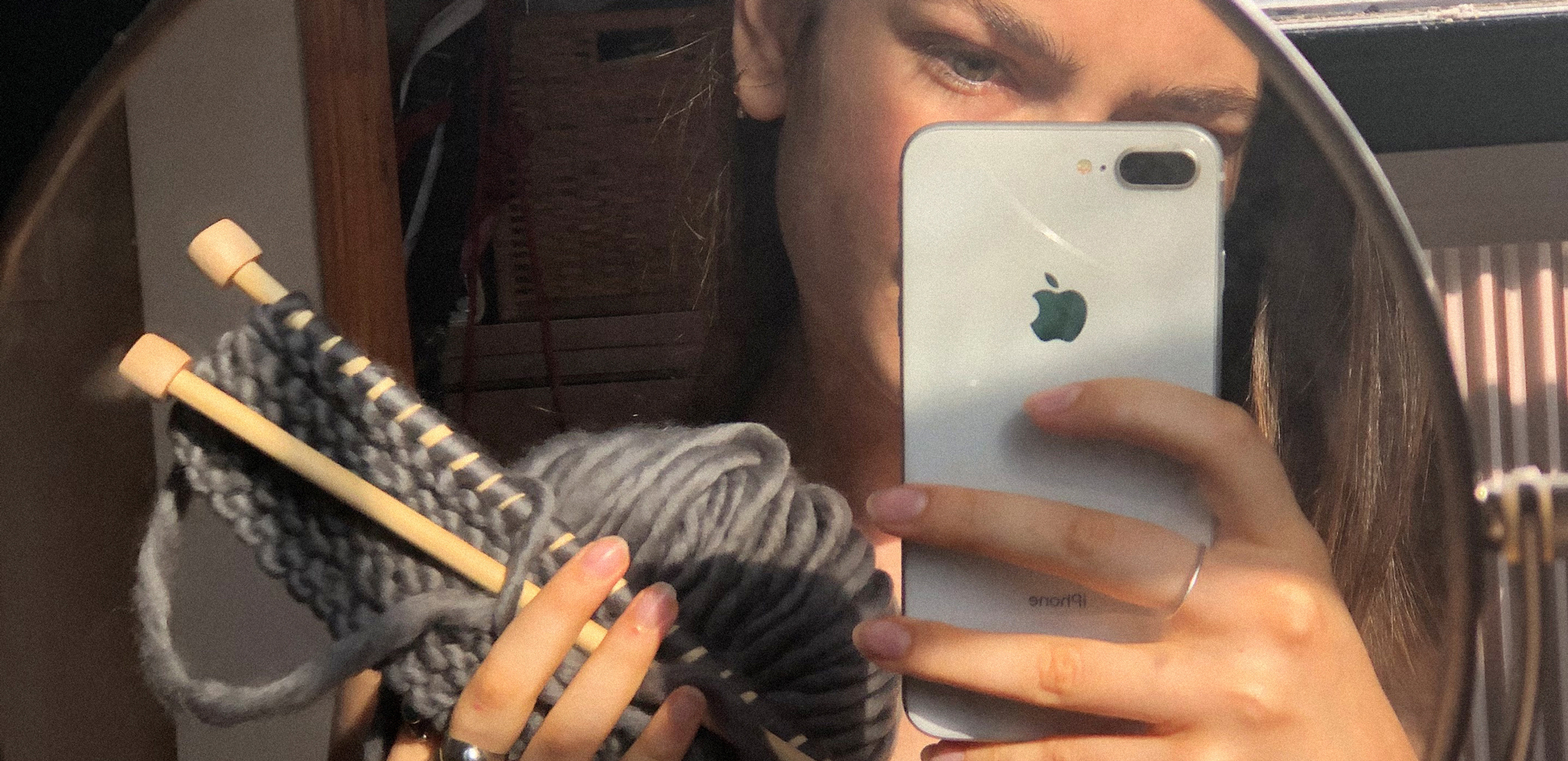 Rachel Pickus, Creative Associate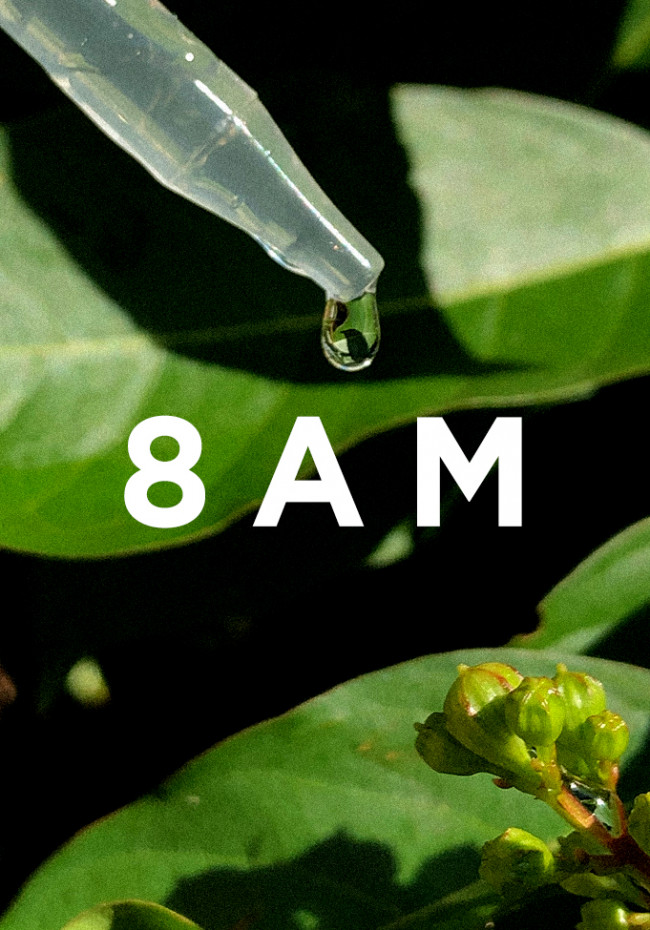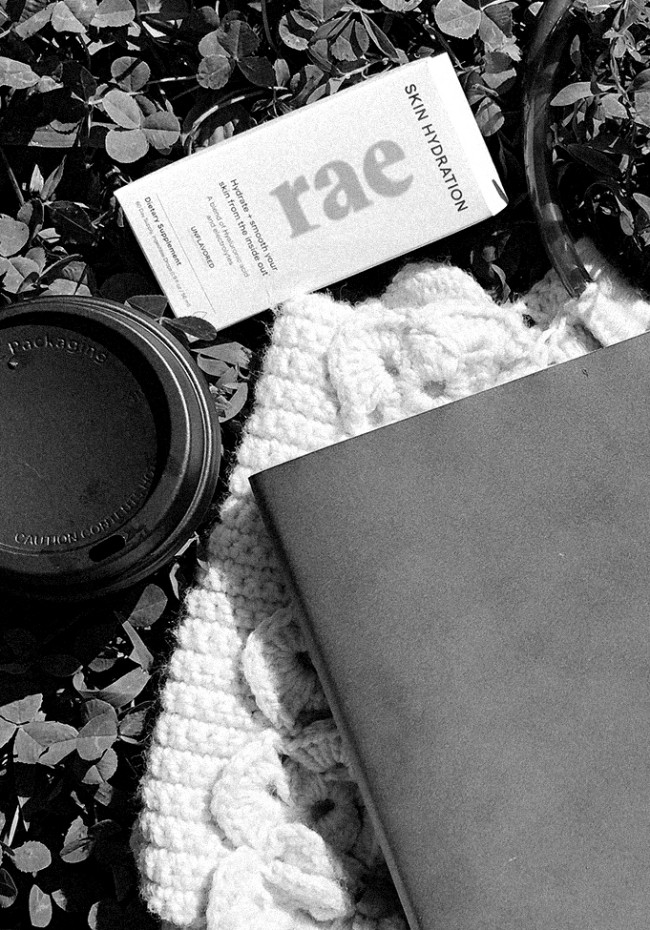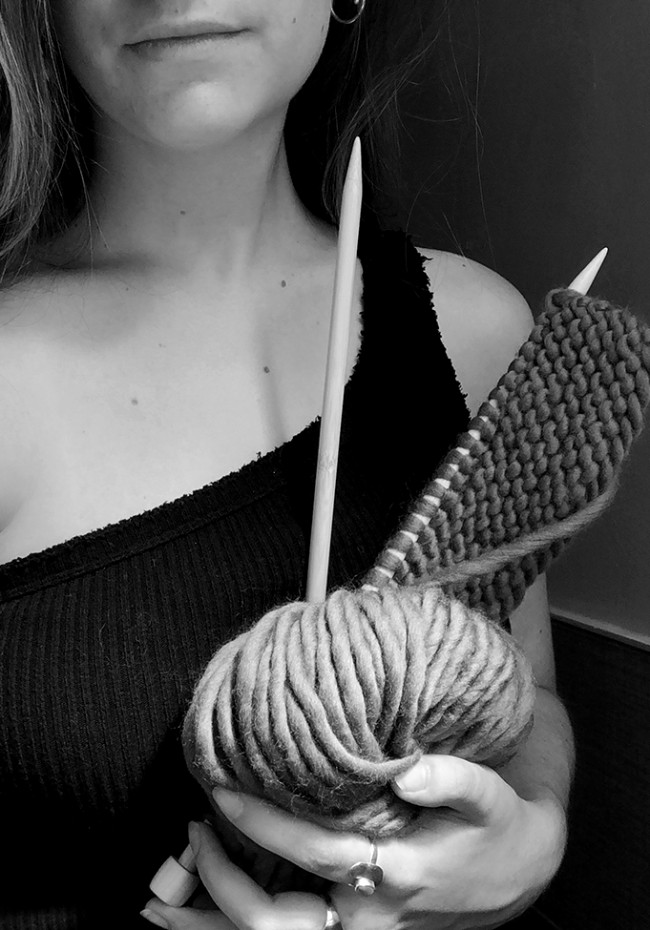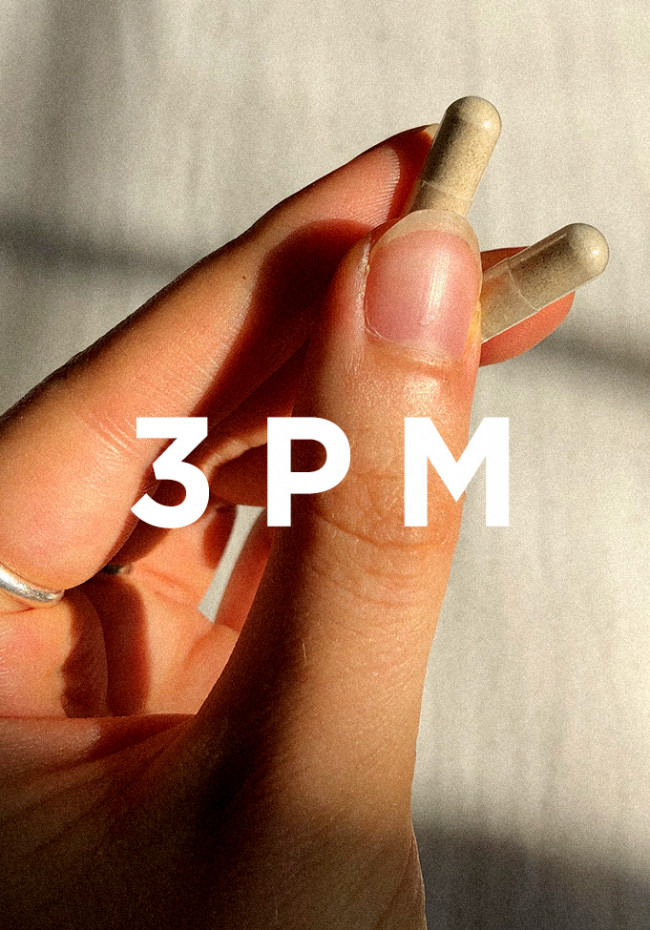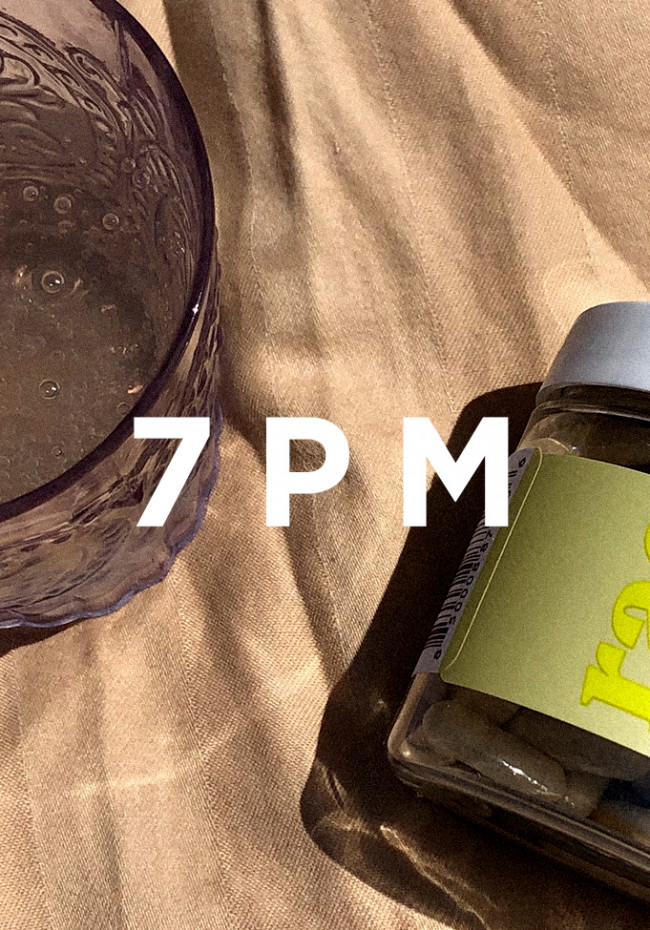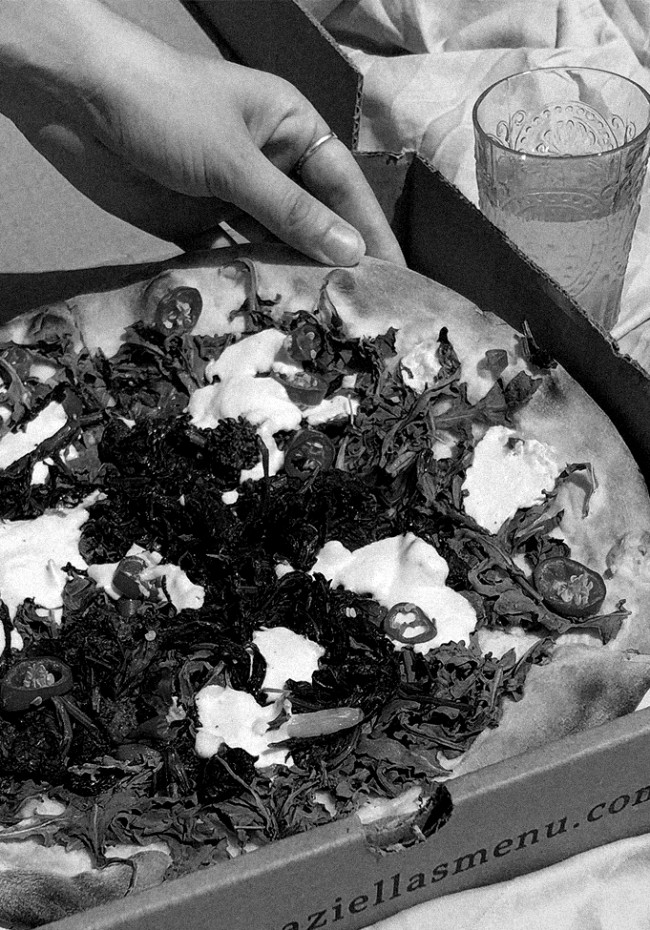 I wake up at 8:00 AM and immediately think about coffee, which is a habit I've been trying to shake but is ultimately unrealistic. I've tried to get into that lemon-water trend, alas—I'm a lost cause. However, adding the Rae Hydration and Immunity drops to my brew makes me feel like I'm starting my day with good intentions.

On days I want to treat myself, I hit up my neighborhood coffee shop, Bittersweet, and sit in the park. I try to keep off social media in the morning, so I usually bring my book, a journal, or headphones to listen to a podcast.

As soon as I wrap things up for work, or if it's the weekend, I like to work on a creative project that's more tactile and less digital (are you sensing a theme here?). Recently, I've gotten into knitting, which is honestly super therapeutic. Because I love a good self-care moment, I'll burn some palo santo, maybe put on a face mask, and take the Rae DeStress supplement.

I recently moved, and I'm obsessed with my new roof! It provides the perfect view of Manhattan with enough space to socially distance from my neighbors. Because my roommates are also working from home, we like to reward ourselves with Friday night takeout, which is usually pizza and lots of vino! But life is all about balance, right? To keep things in check and ensure I'm getting my vitamins, I like to pop the Rae Multivitamins and Immunity capsules on the daily.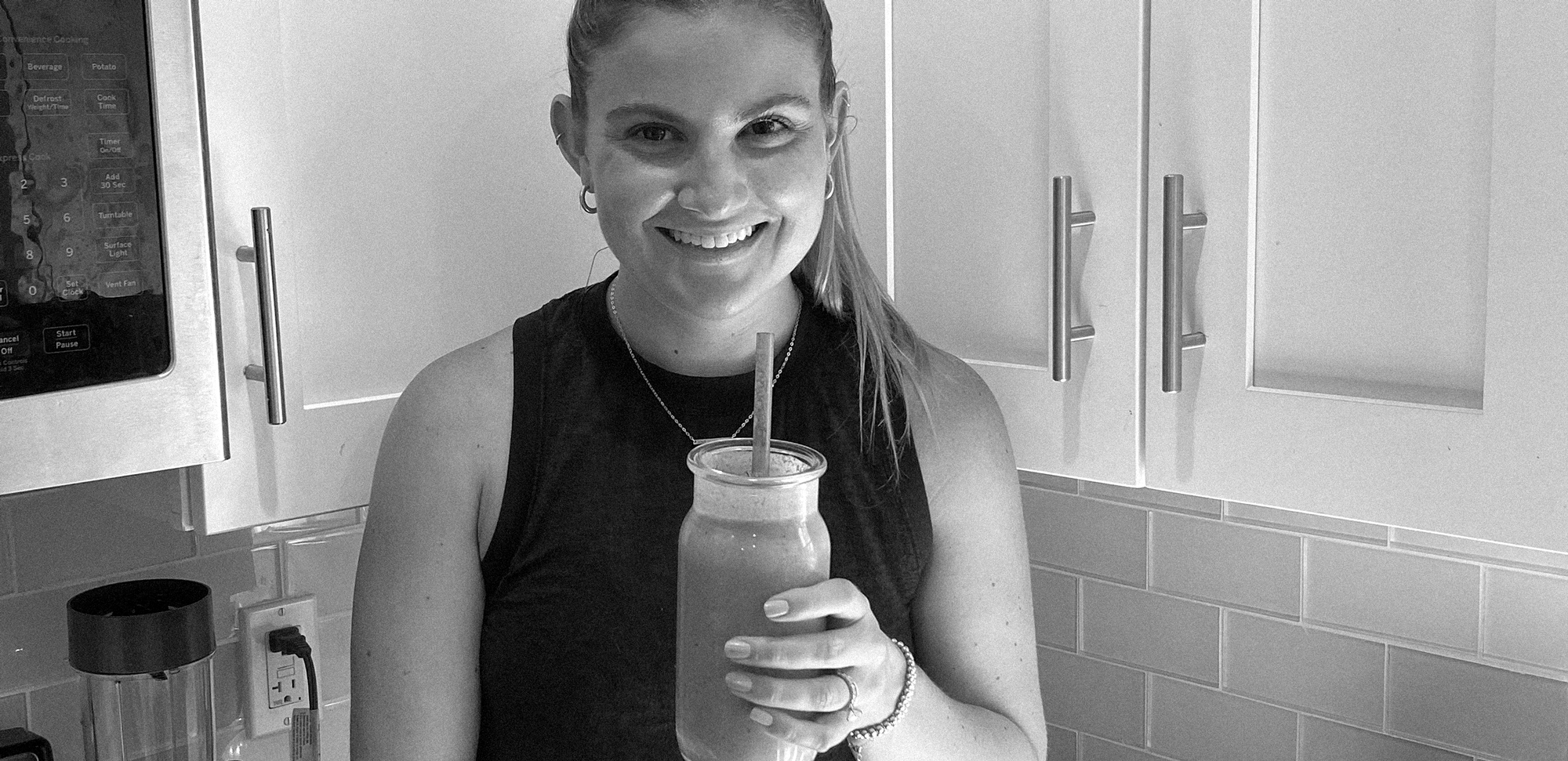 Kelsey Dobbs, Senior Marketing Manager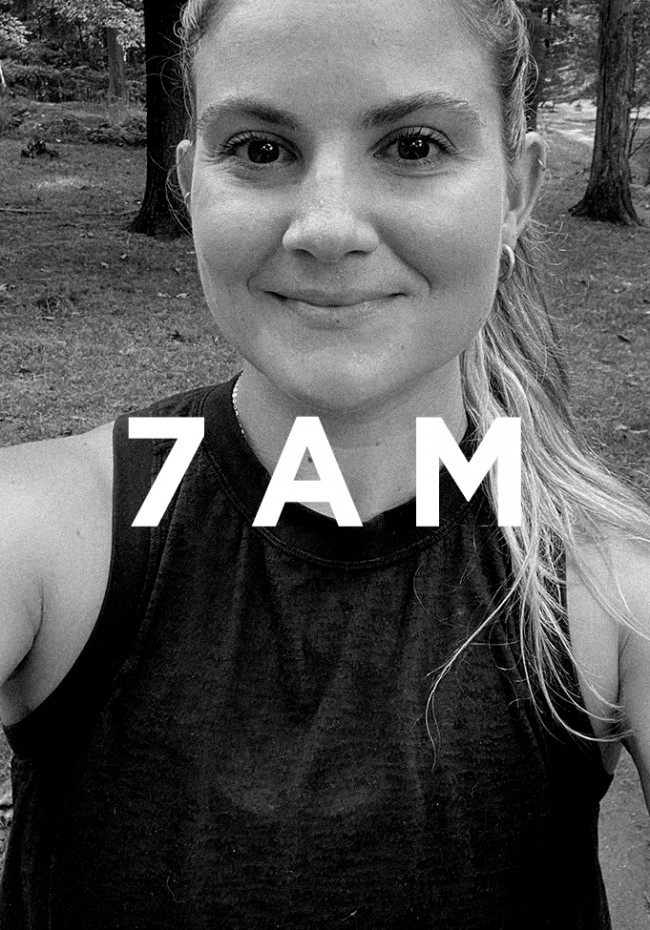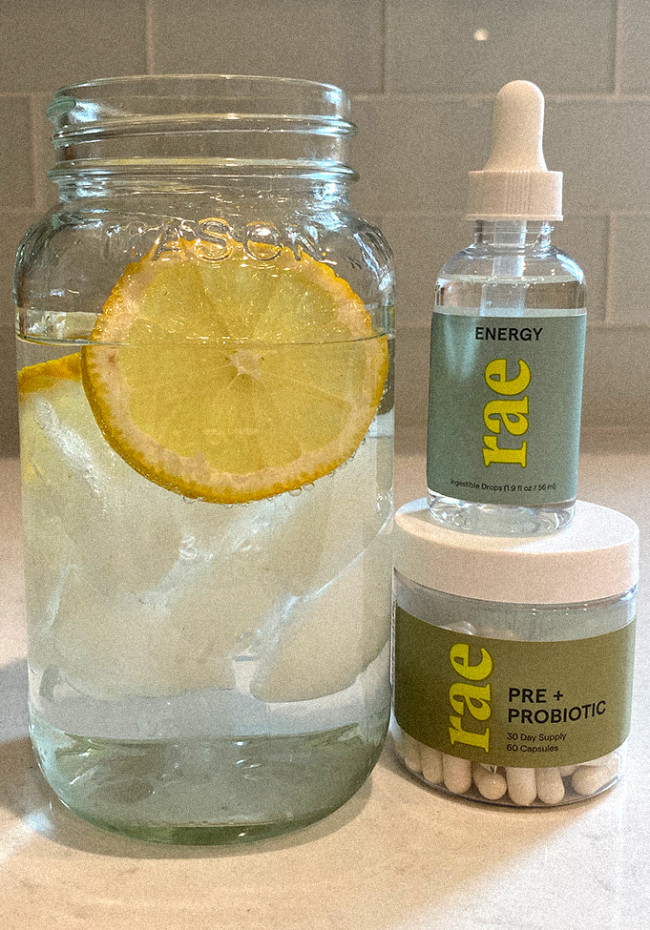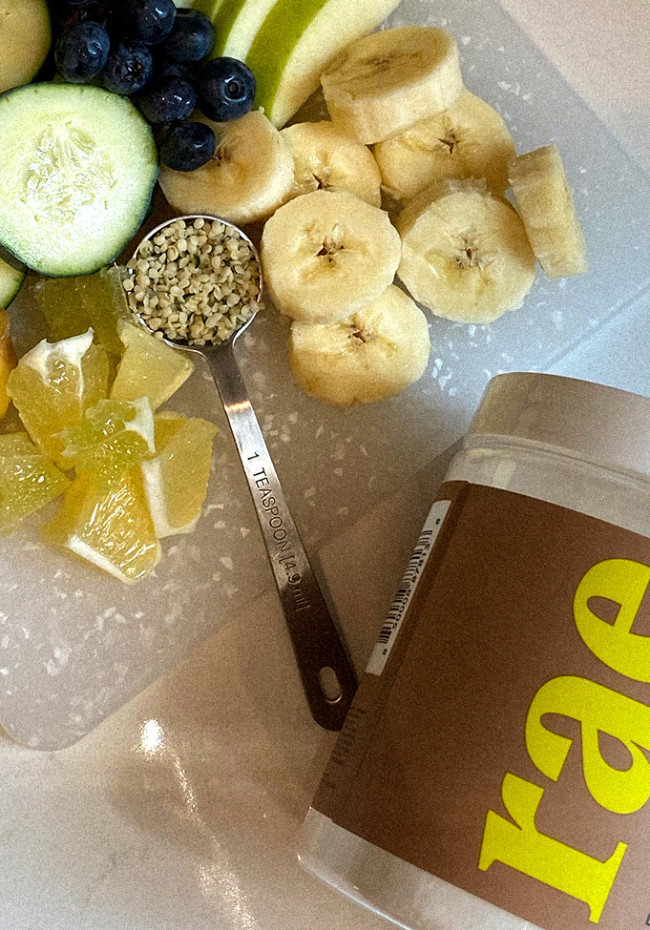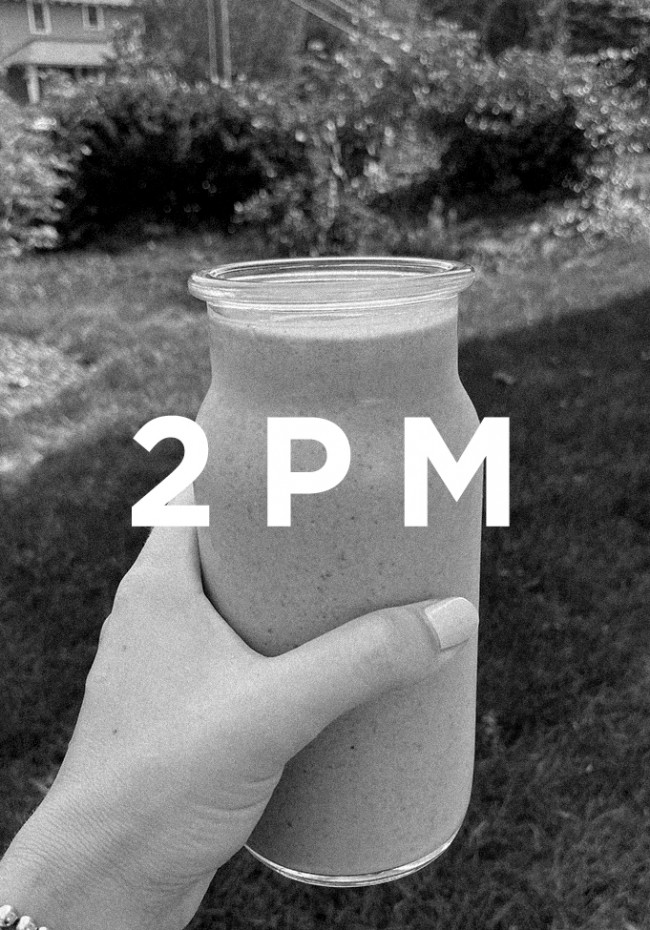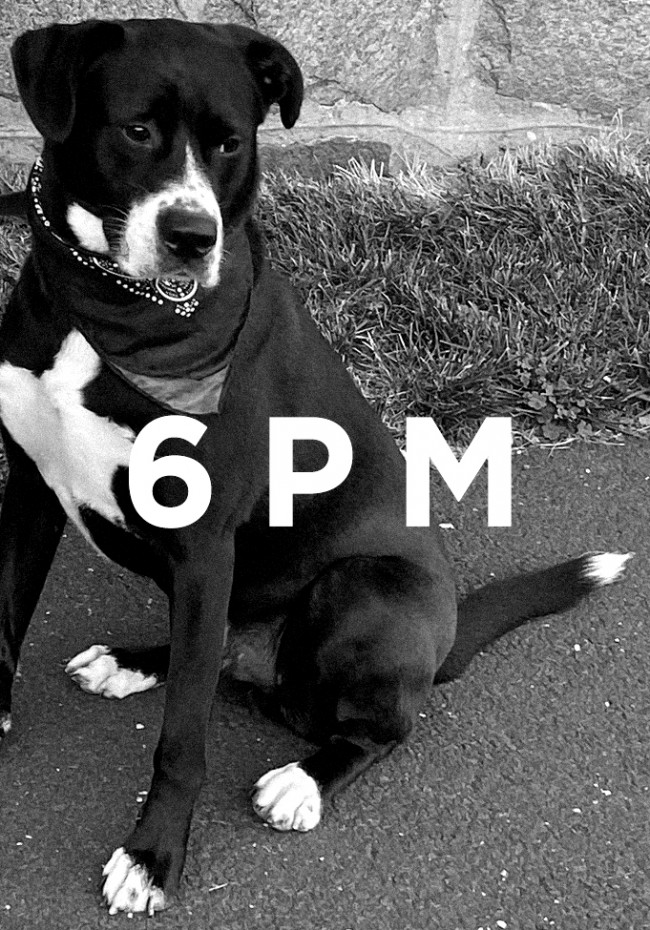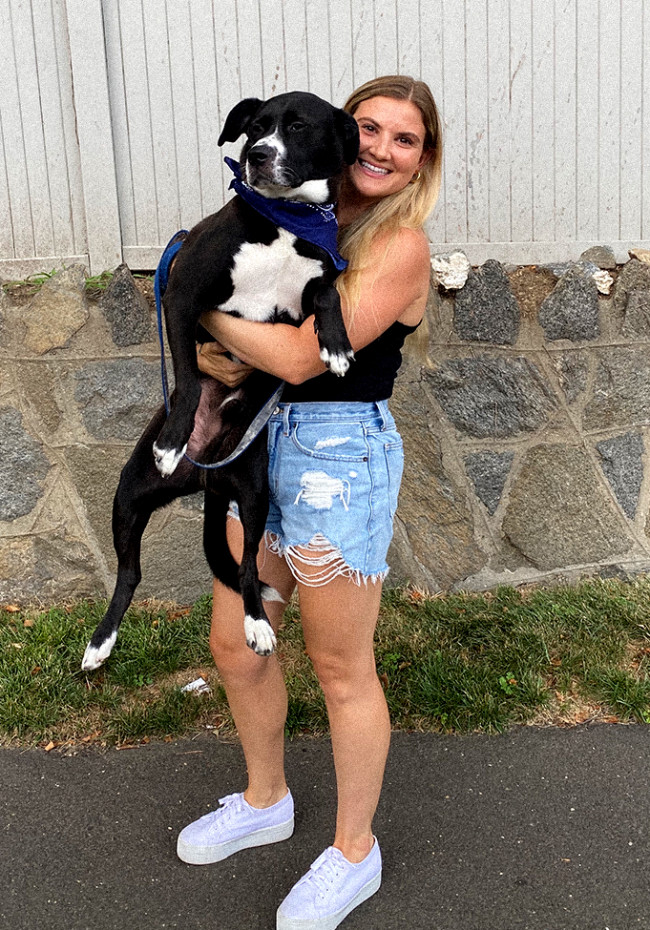 I'm an early riser. I wake up at 6:00 AM, and I love to drink a glass of lemon water with my Rae Energy Drops—it gives me a boost before I head outside for my morning run. I take my morning Rae Multivitamin and Rae Pre + Probiotic with my lemon water.

I always run early—I'm a creature of habit. I love getting to the park early when it's quiet and not too hot yet. When I get home, I stretch or do some yoga for a cooldown. I drink a big mug of coffee and get ready for my (#WFH) day. By 9:00 AM I'm tackling emails, proposal writing, client calls, and, of course, lots of Zoom meetings with the Coveteur team!

Around noon I enjoy preparing a delicious and healthy "brunch." Lately, I've been on a smoothie kick, and I pack it full of greens, fruits, and nutrient-rich Vegan Collagen Boost Powder from Rae. I love the unflavored variety, which blends perfectly into my delicious smoothie. I'll pair this with avocado toast or top my smoothie with granola.

Around 6:00 PM, after I finish up with my projects for the day, I log off and head outside for a walk with my dog, Colt. He's super energetic and could walk forever, so I turn on a good podcast, and we're off!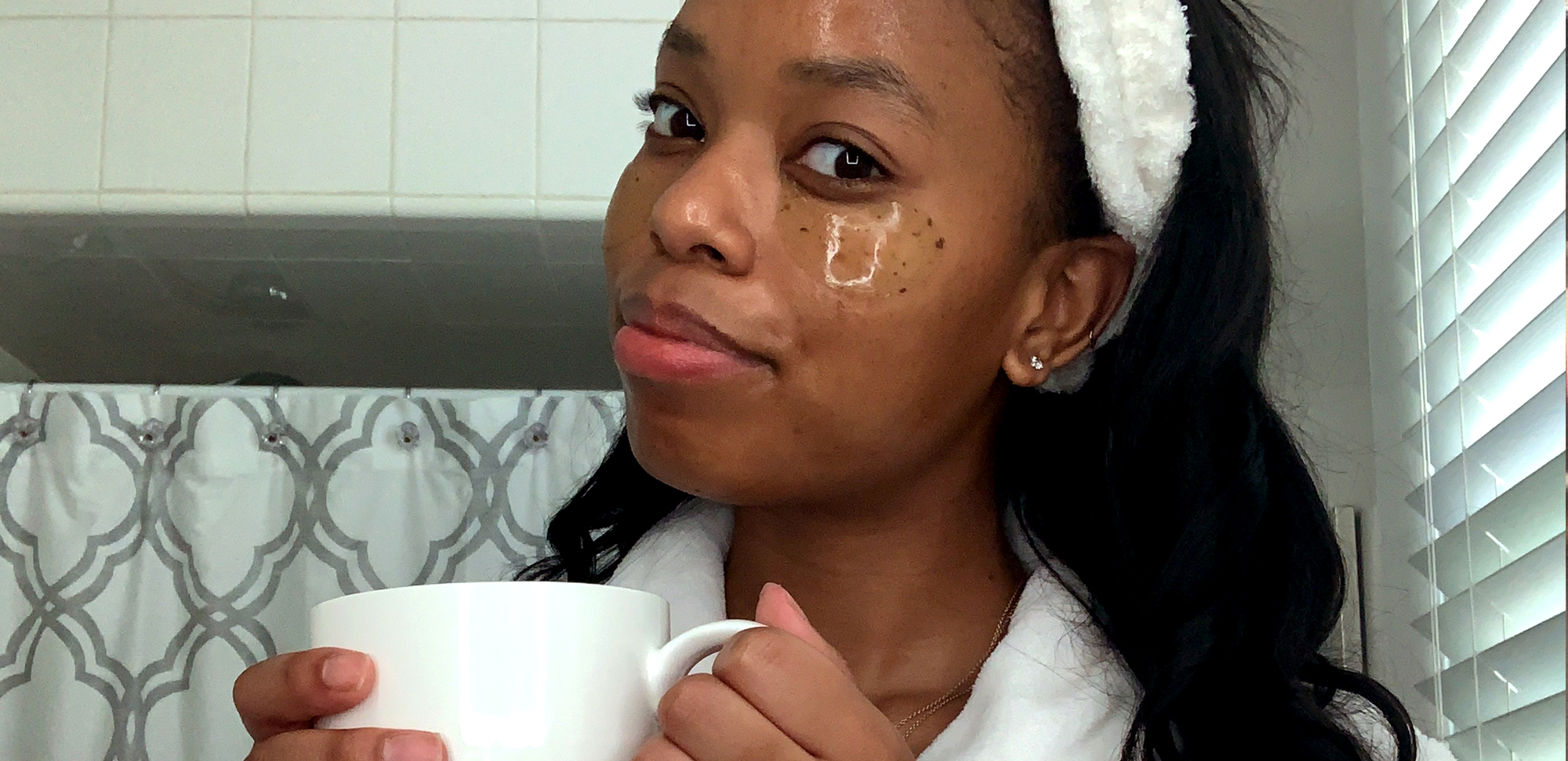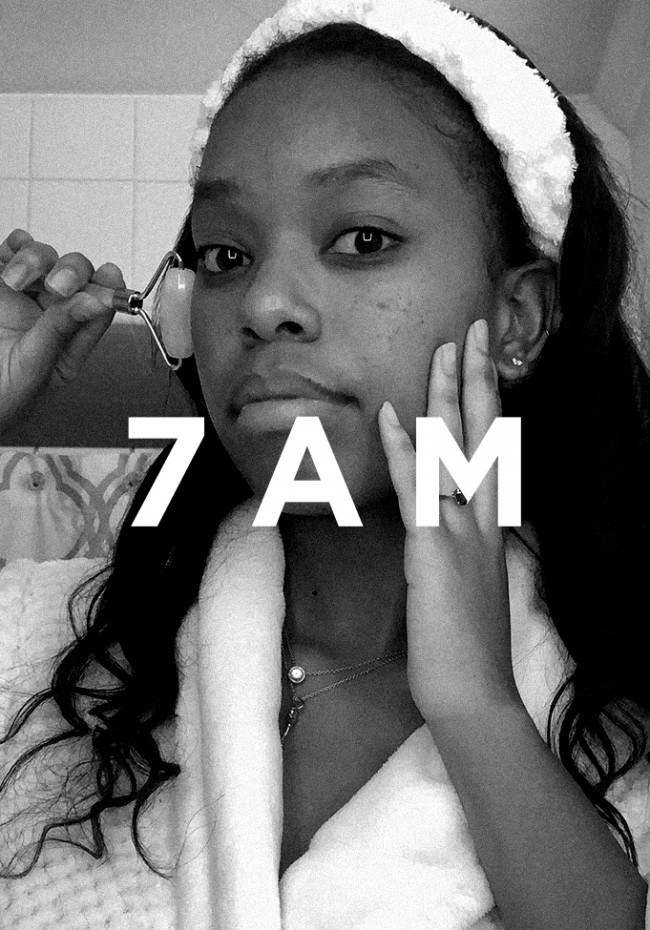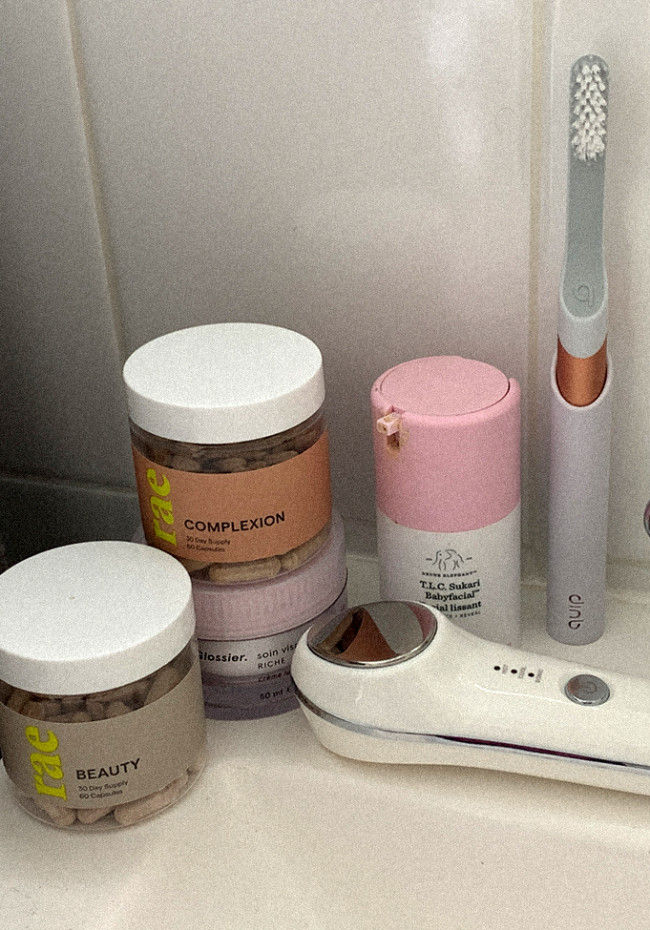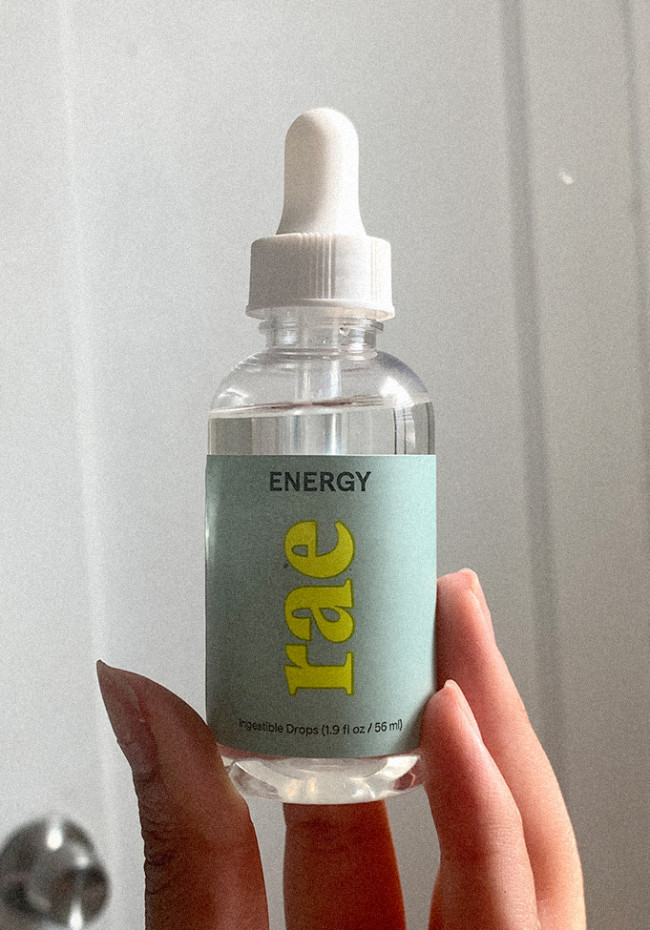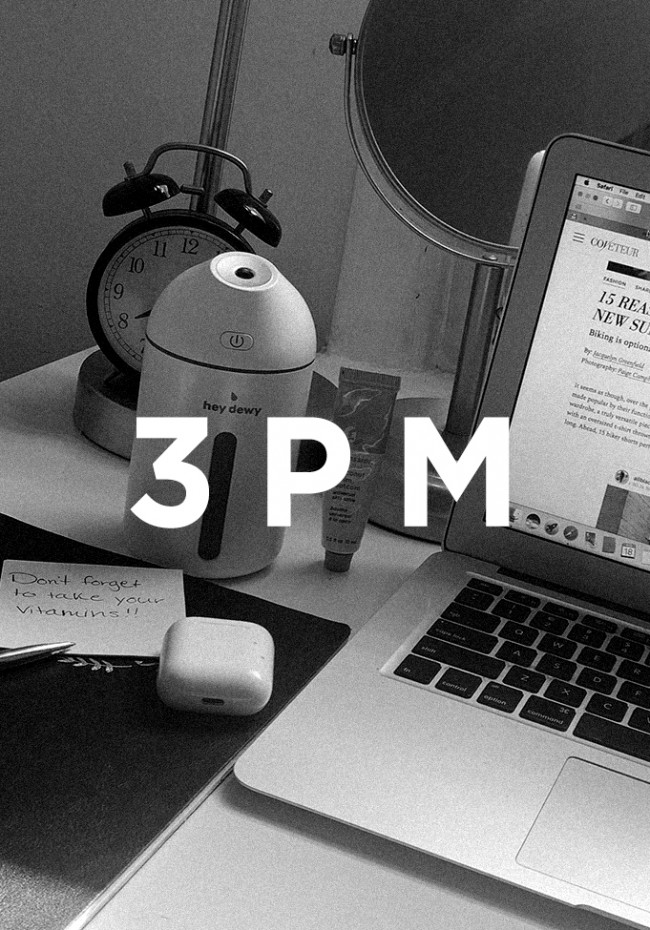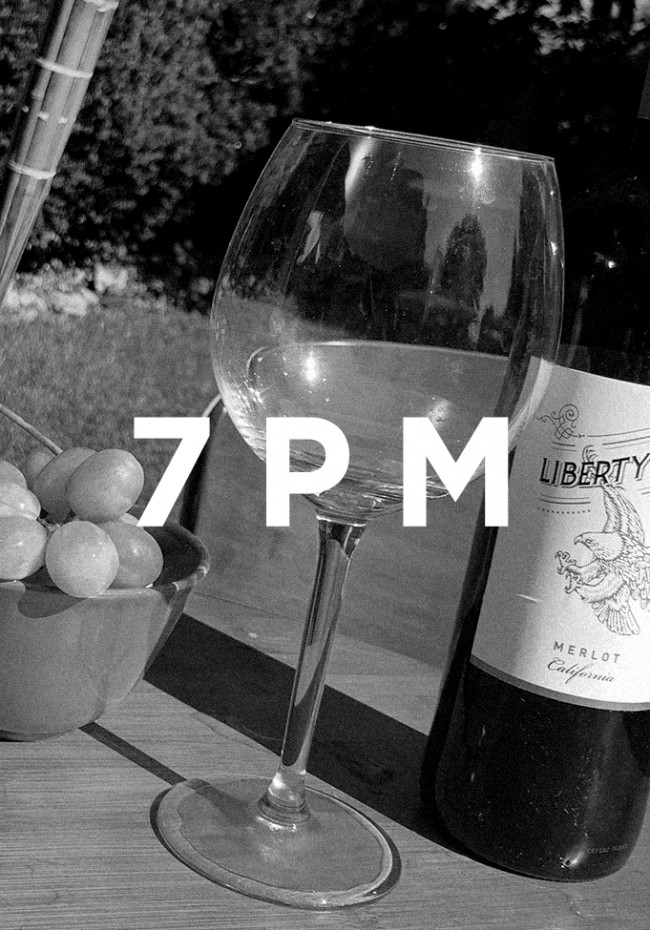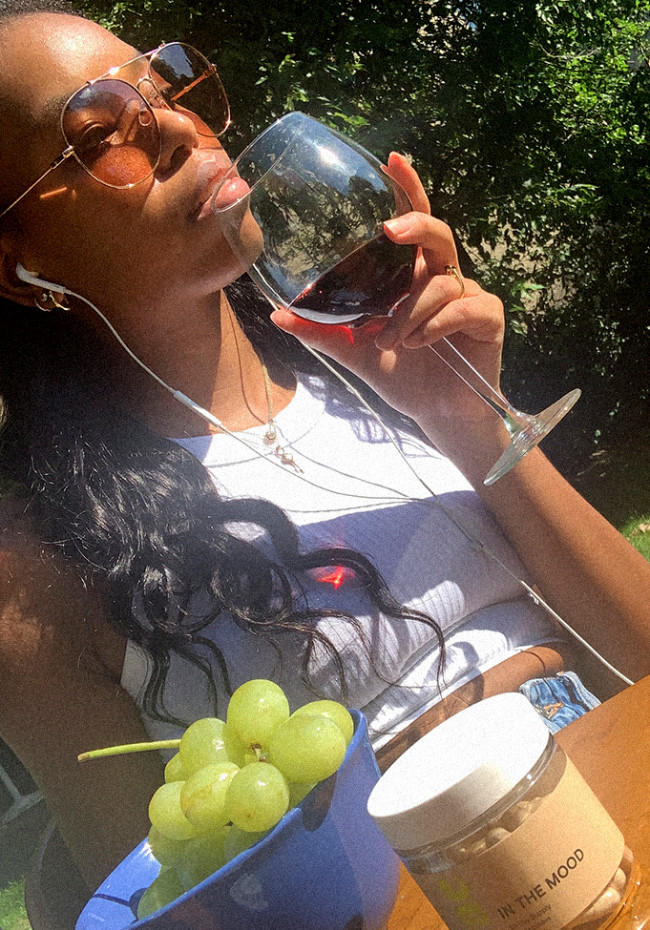 I wake up at 7:30 AM or so, check my phone, and read my Bible app. I shower and get ready, which usually involves applying a face mask. I'll eat breakfast, take my Rae Beauty and Complexion capsules, and let my mask set. Once it's done, I'll do my skin routine—which has gotten very expensive, especially since I'm not going anywhere these days! I apply hair serum, and I do a face massage, too.

I start working for Coveteur at 10:00 AM. Around 2:00 or 3:00 PM, I always hit a wall, which is when I make a smoothie. I love throwing Rae's Energy Drops in there—they really do revive and invigorate without making me crash later!

After work I either ride my bike or lie out in the backyard—or there's always some online shopping to do! I might have a glass of wine and watch a movie on Netflix with my boyfriend. And then I like to take the In the Mood capsules, if you know what I mean! Then I'm off to bed—nothing like a good night's sleep to really reset and get ready to do it all over again.
Though our staffers didn't get to try Rae's three newest products—Immunity Capsules, Immunity Drops, and DeStress in drop form—we would be remiss if we didn't shout them out here. Since we are in the middle of a pandemic, anything to help bolster our immune systems and calm our nervous systems is greatly appreciated, and these three new supplements do just that.
The immunity products are loaded with vitamin C, zinc, elderberry, echinacea, and reishi to stimulate and maintain a healthy immune system. If you want to try the supplements Rachel, Kelsey, and Jacquelyn love (or any of their other products), you can find Rae online and in-store at retailers like Target and Urban Outfitters.
Perhaps best of all, if you do wind up treating yourself to some of those Immunity or DeStress drops or capsules to get through the impending flu season (in the middle of a pandemic), you'll also be doing a good deed: Every purchase has a positive societal impact.
Rae champions wellness for the next generation by providing 5 percent of all revenue to Girls Inc., the nonprofit that inspires all girls to be strong, smart, and bold through direct service and advocacy. So while you're taking care of yourself, you're taking care of others, too. In other words: win-win.
[Editor's Note: As ever, we are not doctors or medical know-it-alls. And everybody is different, so make sure to check with a doctor before trying anything new.]
Want more stories like this?
How to Build Emotional Resilience Right Now
What It's Like to Be a New or Expecting Mom Right Now
Friends of Coveteur on How They're Finding Unexpected Joy in Quarantine