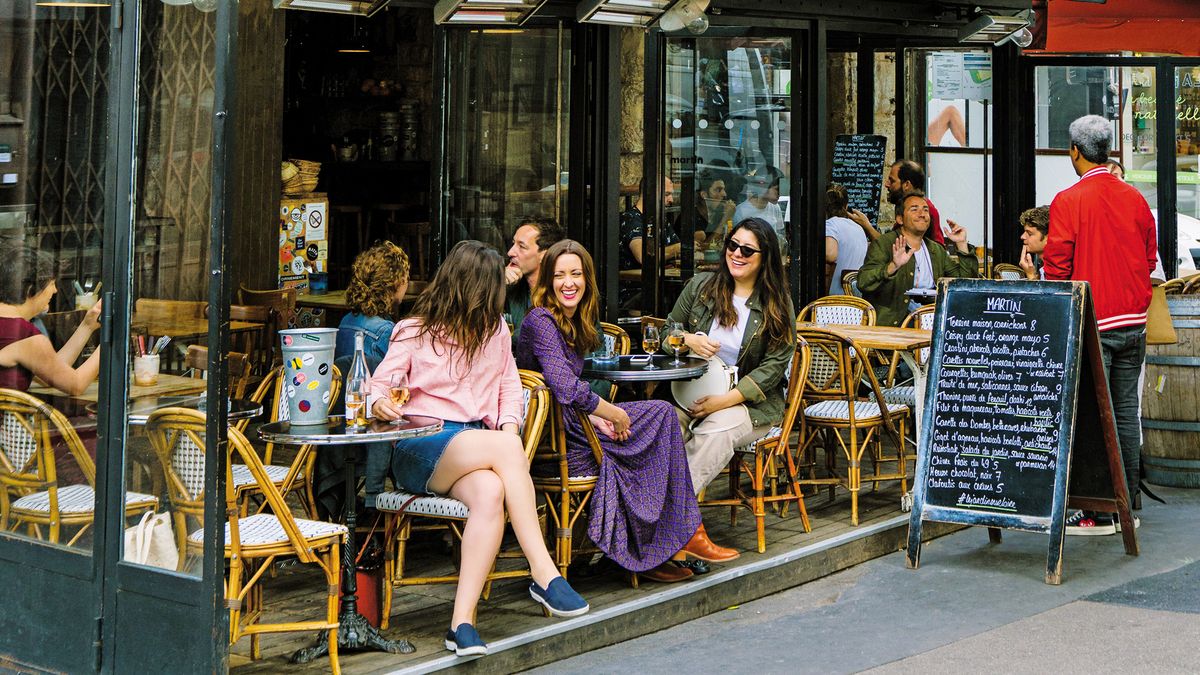 Culture
Turns out red lipstick and striped shirts have nothing to do with being a woman in Paris.
There is no figure marketed more than the
Parisienne
: an icon of seduction, chic style, and perfect composure, both on superficial and emotional levels. It is then easy to sell red lipstick and marinière shirts to an archetype rather than a living and changing character. Lindsey Tramuta dispels the typical conventions of Paris' female dwellers in her new book, 
The New Parisienne: The Women & Ideas Shaping Paris
. The feminist manifesto is a sequel of a kind to her
The New Paris
book, published in 2017, that discovers the changing city through a contemporary traveler lens. Her new project invites the reader to educate themselves about real Parisian women: the immigrants, the gay, the trans, the disabled, and all in between.
With a pandemic still quite visible and the French governmental elections just past, Tramuta's book could not have launched at a more fitting and question-provoking socio-political time. Two of the newly appointed government officials—the internal minister, Gerald Darmanin, and justice minister, Eric Dupond-Moretti—have caused a stir, being obvious anti-feminists, as reported by
The Washington Post
. Darmanin is facing allegations for rape currently under investigation by officials just below his rank, and the celebrity lawyer Dupond-Moretti is infamous for his anti-feminist opinions. The ultimate question still remains, then: how to cultivate a female-forward environment in a country that injects a fear for women's rights from the government get-go?
---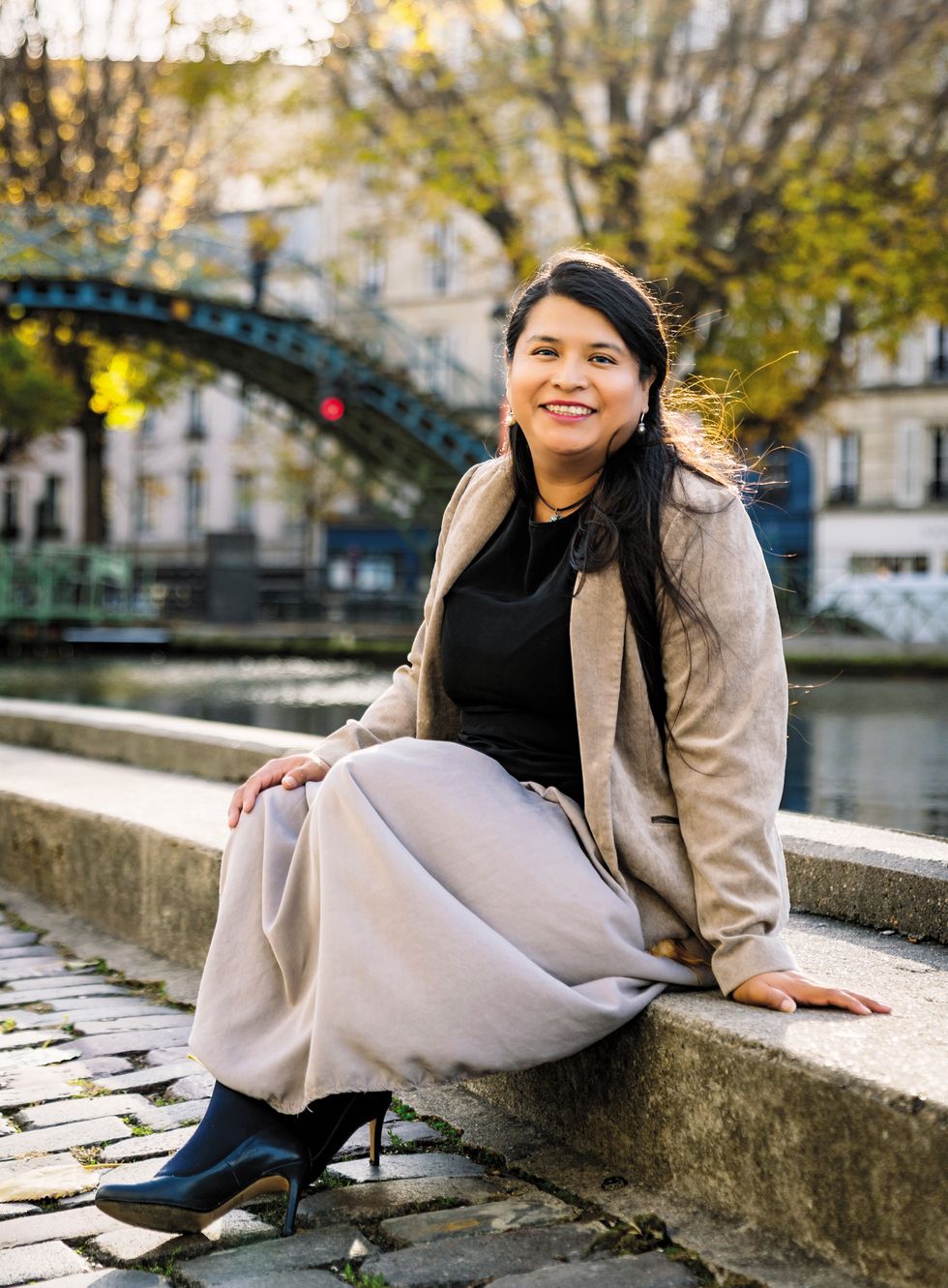 Photo: Joann Pai
Throughout history, France, and particularly Paris, has attempted to stick women into a cabinet of curiosities. Parisian women are icons in fashion, beauty, seduction, etc., and yet we know nothing about where her thoughts, fears, and hopes lie. Her ambitions, career, or life experiences, explains Tramuta, are detached from the calculated Parisian image: la Parisienne. Naturally, all things French equal good, and so brands like Glossier, Ouai Hair, French Girl Organics, and more prosper even though they are not even French-based. The nation's heritage brands, too, experience immense success in both the fashion and cosmetics industries. Tramuta argues that the outdated image is no longer relevant to today's Paris and unfair to the women of the city.

"It wasn't until I reached my thirties, felt more confident as a woman, and hit saturation with all forms of toxicity—friendships, ideas, experiences—that I naturally stopped letting the expectations imposed on women rule my life," says the Paris-based author. "The story is incomplete, and both the city and its people deserve better." Through her encounters, Tramuta quickly discovered that the established ideal of a woman concerned with only artifice dating back to circa 1761 is not the case today. In fact, the stereotype tells only one story, a whitewashed, heterosexual, and thin perspective of reality. The distorted standard is virtually unachievable. Instead, Tramuta tells the story of 40 of the city's women through the pages of her newest release.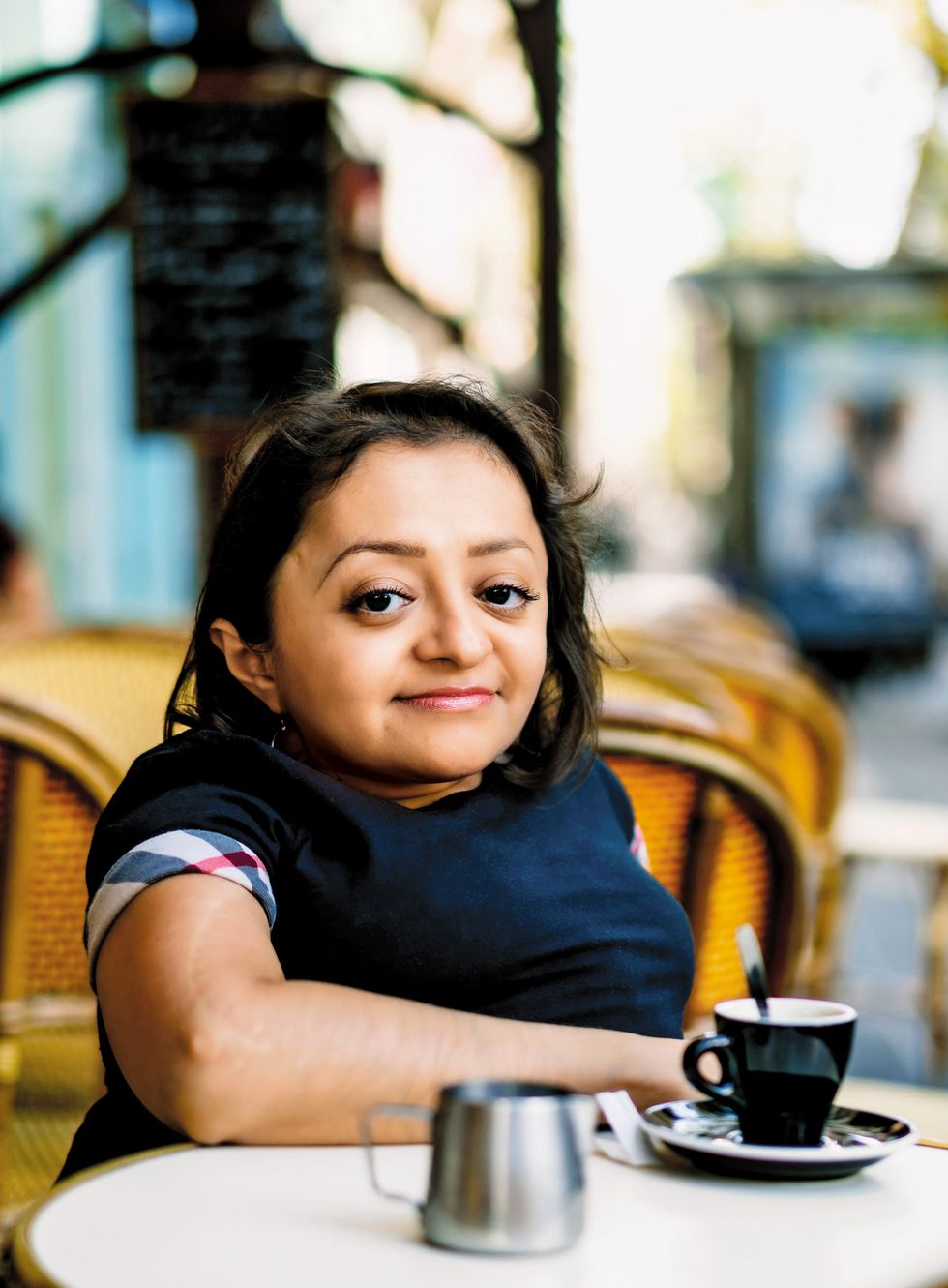 Photo: Joann Pai
The book recounts stories of a trans woman, Clémence Zamora Cruz, escaping persecution and violence in Mexico; lawyer and disability rights activist Elisa Rojas; baker Moko Hirayama; prized author Leïla Slimani, and more who bend society's expectations on an everyday basis. While their stories are singular, they touch on the subjects of race, of France's colonial past, classism, and feminism, topics so important in today's discussion. The story of Inna Modja, a singer-songwriter and victim of female genital mutilation, touched the author personally through Modja's ability to fight her many obstacles. "To me, they are all 'real' Parisian stories," Tramuta says. "There isn't one definition of success, and I would argue that what unites them are the barriers they have had to overcome, whether socially, interpersonally, or professionally."

In fact, perhaps one of the most prominent Parisian political figures: mayor Anne Hidalgo tells Tramuta her story, as well. Recently elected for a second term, the first Parisian female mayor has sustainable hopes for the future of her city, having already made a significant verdant change. It is in Hidalgo's story that Tramuta captures the contrasting Parisian life: where the mayor attends her teenage son's swim meets and runs errands at her local cheesemonger in addition to her political role. It is a city of both professional victories and mundane everyday activities after all.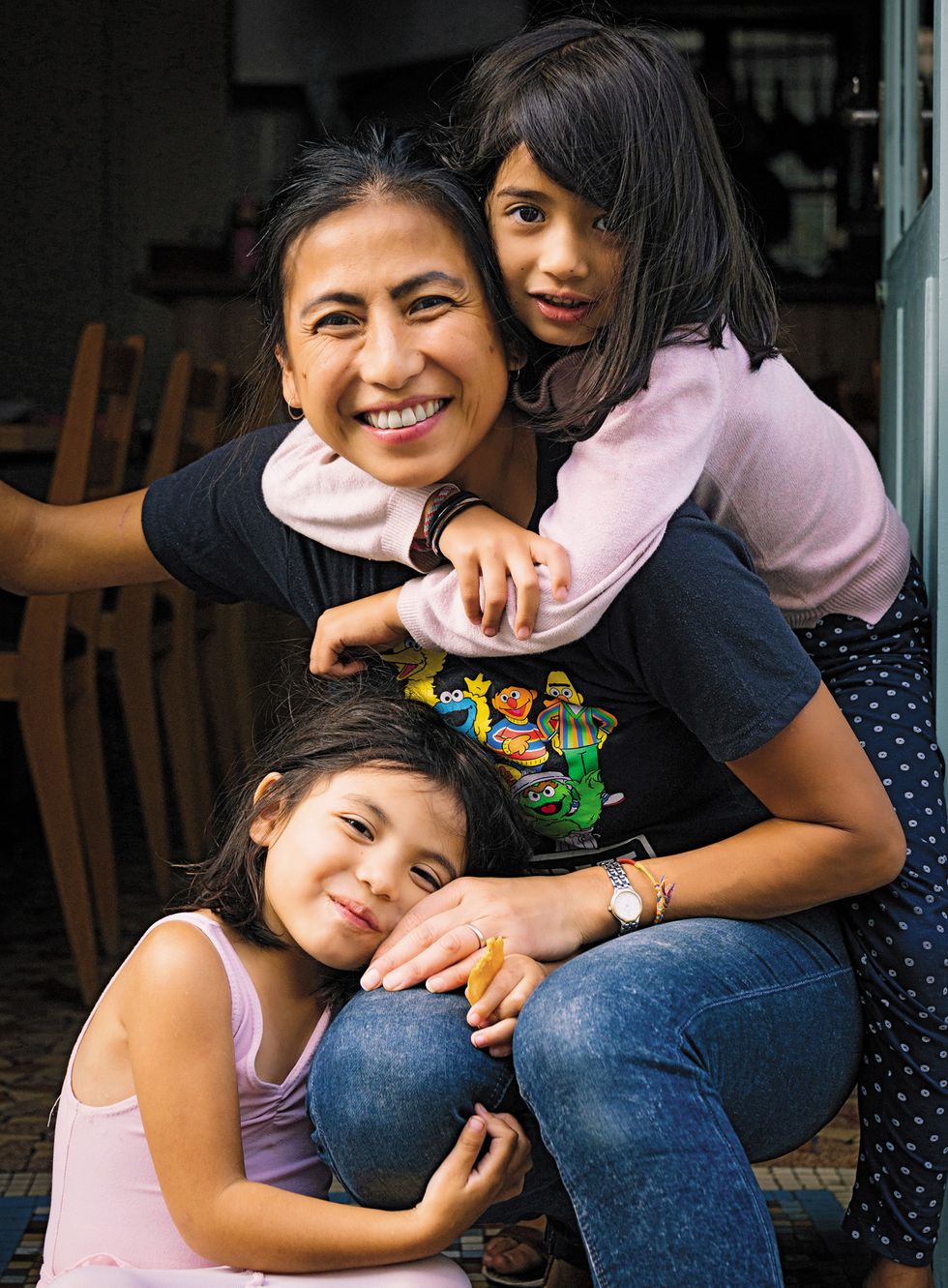 Photo: Joann Pai
A large part of the women were adopted by the city that tends to be a hub for those seeking freedom, oftentimes creative. Tramuta challenges the notion that a vraie Parisienne must be truly Parisian-born. Anne Hidalgo is actually Spanish-born. Tramuta, too, considers herself a true Parisian woman despite being American-born. The state of mind, she claims, is the true reflection of Paris rather than physical appearance and materiality. "It's been a long time since she's looked like Brigitte Bardot or Édith Piaf," comments anti-racist activist Rokhaya Diallo in her interview with Tramuta.

As social structures continue to tow over, the liberations are making space for contemplation and creating opportunities. Women, in particular, have been challenging attributes across the planet, and as we home in on Paris, a city quite often identified for its liberal nature, it is in the cracks where politics are overlooked that women are still struggling with self-identity.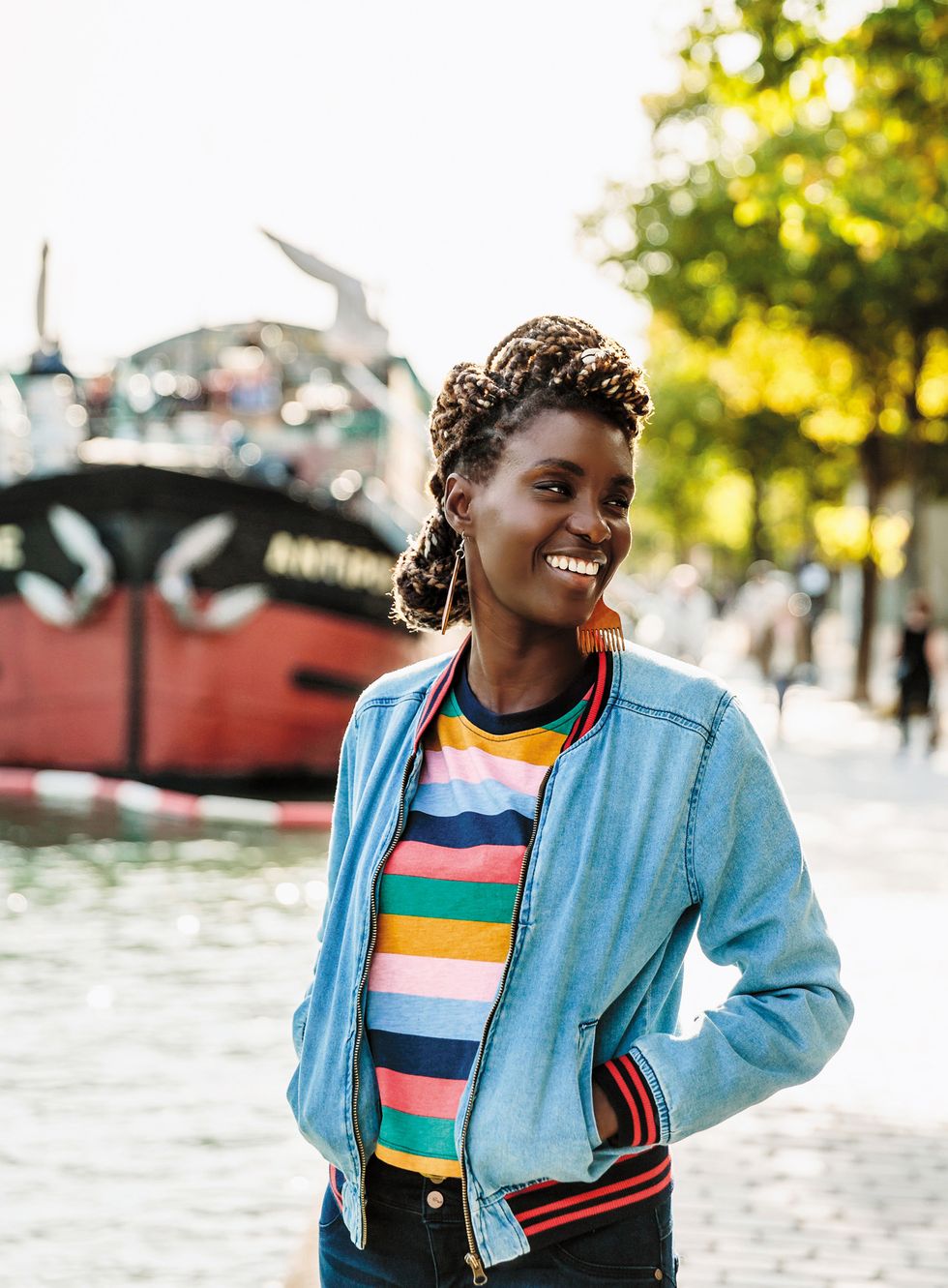 Photo: Joann Pai
And so, is Paris ultimately a good place to be a woman? The forward-thinking city has always attracted women from the time of Simone de Beauvoir's
The Second Sex
to nowadays, but today the injustice lies in unequal treatment of all women within the category and within society in general.
Yet, it is a city where women are witnesses to their challenges.
The New Parisienne
highlights these activists, creators, disruptors, storytellers, tastemakers, and visionaries that face opposition on an everyday basis. "The rights that women have today are a result of mobilizing, demonstrating, speaking up, and fighting for change," Tramuta says. "And with so many inequalities remaining, that fight has to continue today with their help."
Photos: Joann Pai
Want more stories like this?
Meet Nour Flayhan: Illustrator, Storyteller, & Proud Levantine Mountain Girl
Nana Oforiatta Ayim on Quarantine in Accra and Deconstructing Privilege
Aminatou Sow on How TF to Keep a BFF in the Middle of a Pandemic