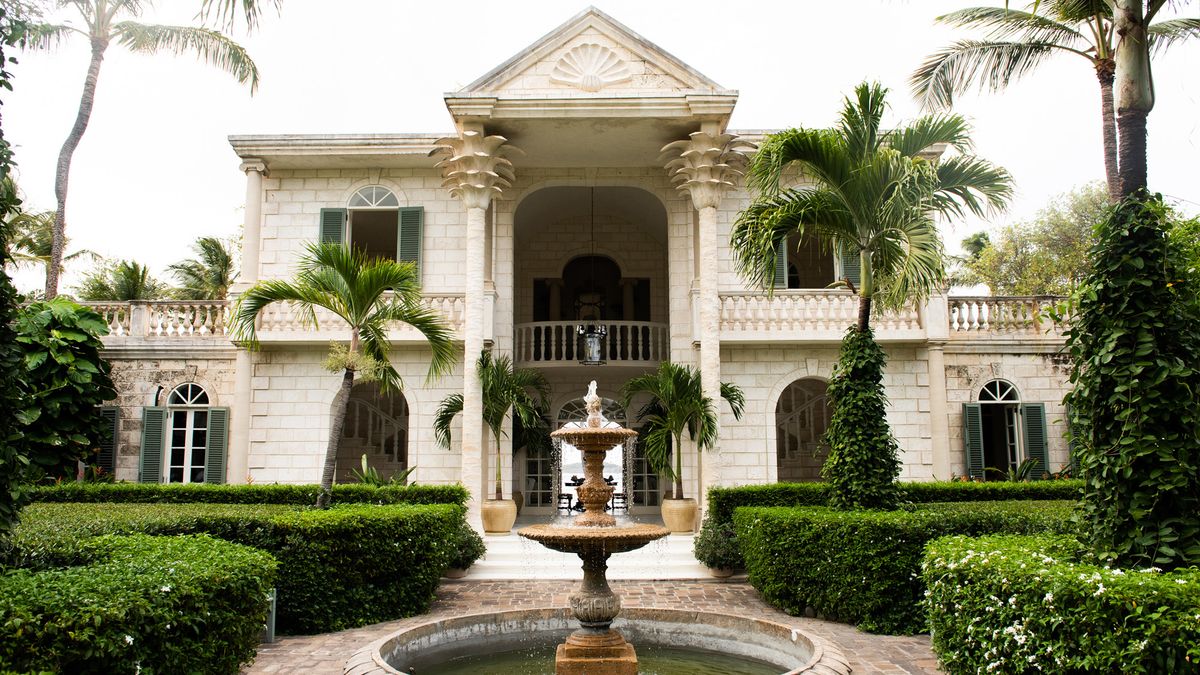 Interiors
Located on the super-private island of Mustique.
A quick 25-minute propeller plane ride directly south of St. Lucia sits the much smaller private island of Mustique. Home to only two hotels and around 100 private villas, the 1,400-acre island in St. Vincent and the Grenadines is the definition of exclusive. Especially since those private villas are owned and often occupied by the likes of Tommy Hilfiger, Mick Jagger, and the Duke and Duchess of Cambridge. Fortuitously, we found ourselves on the island earlier this month, and even luckier, we had the chance to explore Tommy Hilfiger's property, nicknamed Palm Beach Villa.
Walking up the hedge-lined stone entrance pathway, you can only begin to guess what lies past the stone fountain and through the open white lobby. One step inside and you realize you've landed in paradise. Built in 1999, the Palm Beach Villa has eight bedrooms (two are standalone poolside cottages), a library, multiple living and dining rooms, and a pool that backs onto six acres of palm-tree-spotted white sand beachfront. The master bedroom, pictured below, sits alone on the second floor of the home with a massive en-suite bathroom, walk-in closet, and three patios. And just when you thought that was it, nine staff members live onsite, ensuring that the house is kept in order throughout the year. If you're not believing everything you're reading (it took us a bit to wrap our heads around it, too), scroll through the photos below. Warning: Vacation envy will ensue.
---