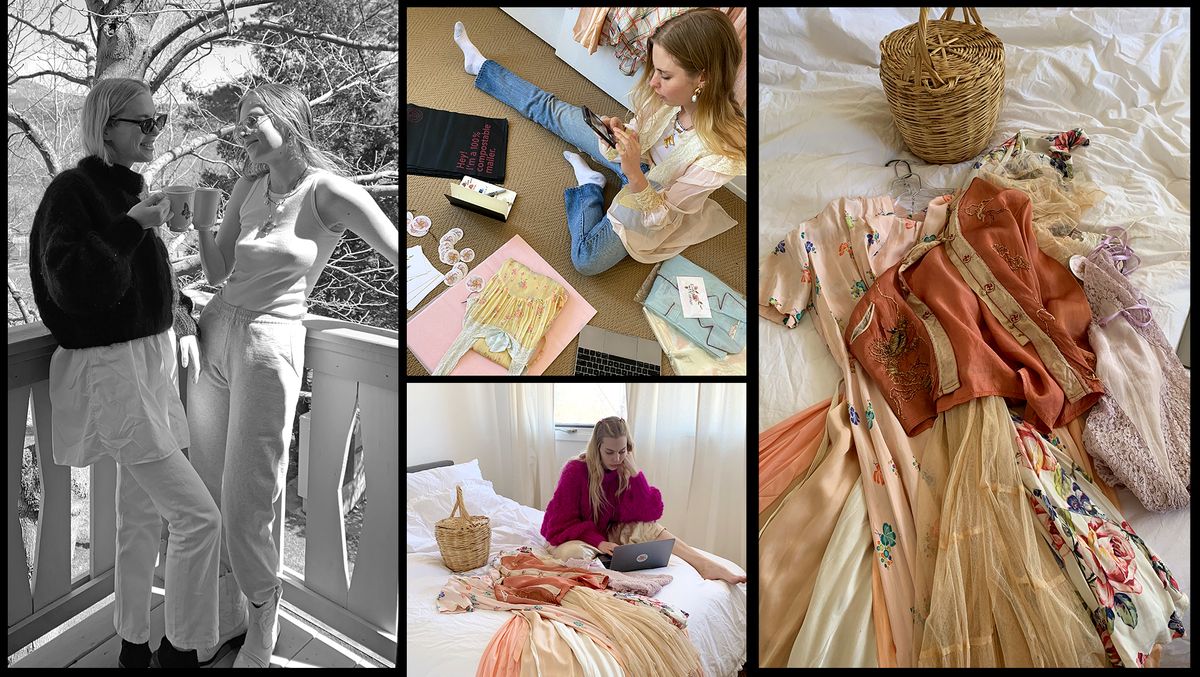 Career
The Musacchia Twins of Eveliina Vintage Talk WFH, Rollerblading, and the Power of a Sunny Day
Plus, their summer style essentials.
Graphics
Rachel Pickus
All summer long we're checking in with friends to see how they're working from home and leaning into the warmer months. This week we had the pleasure of chatting with twins Emilia and Amanda Musacchia, the masterminds behind Eveliina Vintage. These creative superstars have gracefully taken over the business—which was started by their mom in the '70s—and transformed it into a successful online store, resplendent with silk dresses, Victorian blouses, and hand-dyed pajama sets. Read below to see how they stay focused and motivated—Rollerblades not included!
---
How do you start your days?
Emilia Musacchia:
"I start my days with a coffee and watering my plants."
Amanda Musacchia:
"Coffee!"
Are you incorporating movement or exercise into your routine? If yes, anything you're loving at the moment?
EM:
"Yes! I love the Nike Training app and cleaning/organizing my apartment!"
AM:
"I've become obsessed with Rollerblading. I hate boring exercise, so this just spices things up and gets my body moving."
Talk to us a little bit about your work environment right now. Are you back in the office, or working remotely from home?
EM:
"I just set up an office in my apartment after being out of the city for the last couple of months. It's actually helped me be much more productive. I love being able to have a shipping station, a place for my computer, and a rack where I can see everything that's live on the site and the new collection."
AM:
"I've been working from home. I'm now back in Miami working with my mom and on personal projects, all from home."
What are the most critical things needed for creativity and to survive a workday?
EM:
"A sunny day and a strong cup of coffee. I get so inspired by the light in my greenhouse and how it shines through the dresses and the plants."
AM:
"I agree with Emilia
—
a sunny day is definitely critical to foster creativity for me."
How do you stay focused and motivated throughout the day? Any tricks you can share?
EM:
"I've definitely struggled with this, but having a desktop helps me stay focused. I also know myself, and I need breaks in the workday, so I make some lunch or do a little gardening throughout the day or a little dance break!"
AM:
"I like making lists and checking off things. It motivates me to move through the list and get things done more efficiently!"
It's a tricky time in our world, and economically speaking, it's unclear what the future holds. How do you foresee this time impacting your industry?
EM:
"We definitely have the obvious impact of not being able to meet new customers in person at shows, so all of our business is either through Instagram or on our website! But we've been trying out Instagram lives, and it's been so fun!"
AM:
"I think it'll force people to recognize what they spend their money on. Making people way more conscious about asking themselves 'Do I really need this? What's the purpose of this purchase? Is it a sustainable purchase?'"
From a creative standpoint, who or what has been your biggest influence?
EM:
"Definitely my mom. Not only did she create and sustain her business since the '70s, she has such a specific eye for trends, but at the same time always keeps the Eveliina brand consistent. It really is amazing!"
AM:
"I agree
—
our mama."
Tell us a little bit about your style right now. What's your go-to uniform?
EM:
"I just cleaned out my closet, so really, the only things I want to be wearing right now are easy, breezy outfits! A lot of vintage cotton dresses and tops with comfy shorts or loose jeans. A blouse and jeans for something a little more 'dressed up.'"
AM:
"I've been living in a bikini, an oversize tee, and sandals! Island life—ha!"
Are there any style essentials you rely on for your summer wardrobes?
EM:
"Definitely a white
Victorian cotton blouse
and jeans with a sneaker or a little kitten heel to dress it up. And if I'm feeling fancy, a vintage cotton dress with
sneakers
or cowboy boots!"
AM:
"My
Eveliina slips
, for sure."
Let's switch gears for a minute: Are there any beauty products essential to your day-to-day?
EM:
"I know this sounds lame, but WATER! Water is essential—keeping myself hydrated is definitely it."
AM:
"I use the
CHANEL Jasmine Face Oil
every day—it's my entire beauty routine."
How do you unwind at the end of the day? Cocktails? Recipe, please!
EM:
"I love to cook
—
I love to go to the farmers' market and the butcher on the weekend and cook my meals during the week! It definitely helps me wind down."
AM:
"A super cold glass of white wine with my mom."
Eveliina Vintage
Eveliina Vintage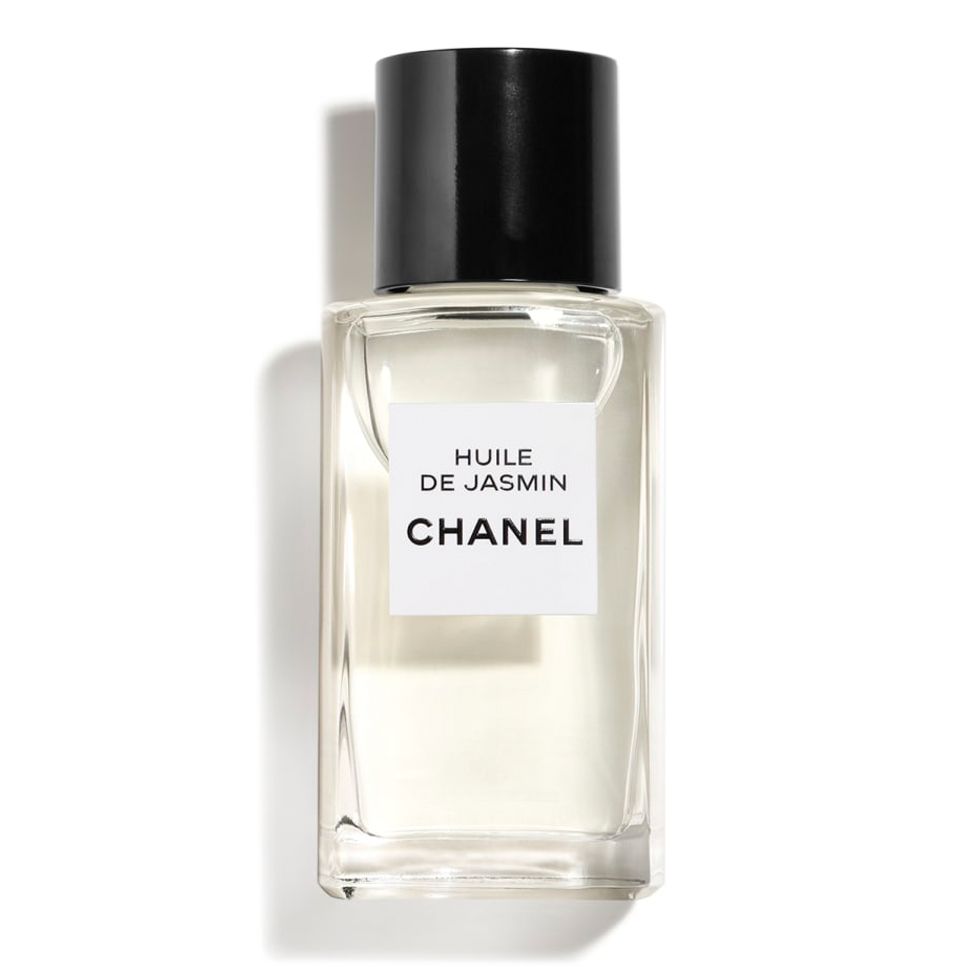 CHANEL