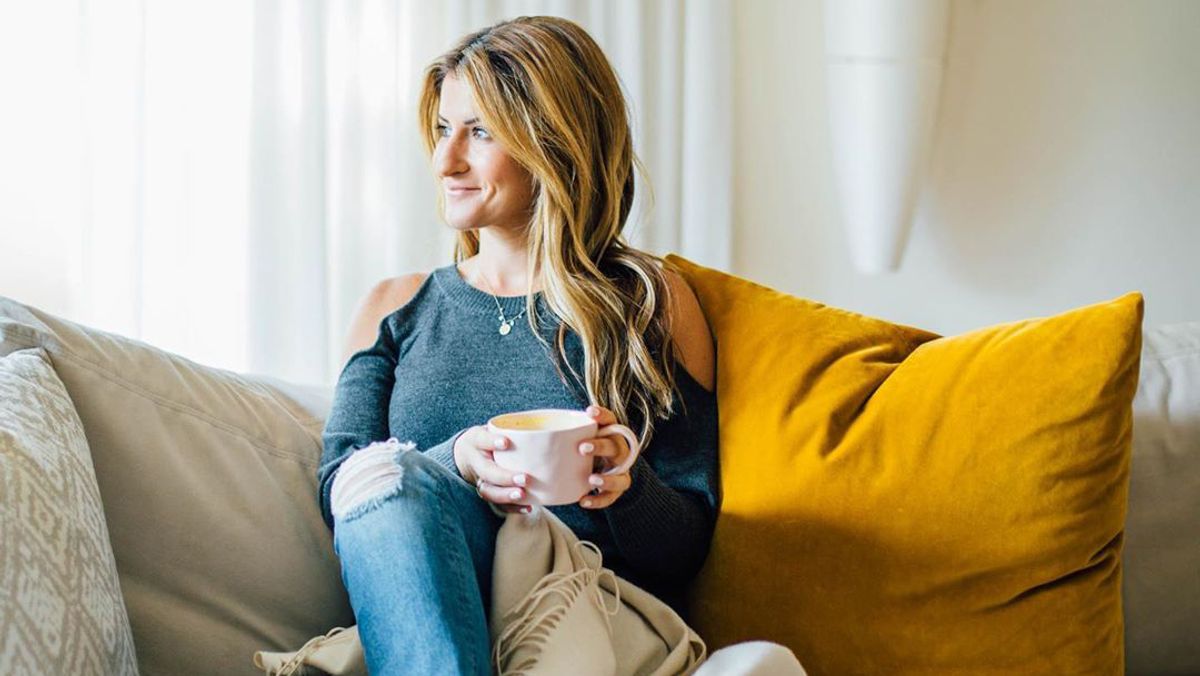 Checking In With
Podcast: Purely Elizabeth Founder Elizabeth Stein on How to Turn Your Side Hustle Into a Career
Listen to the full conversation here.
When
Purely Elizabeth founder Elizabeth Stein
started her natural food company 11 years ago, the wellness world was much smaller. Nevertheless, the determined entrepreneur launched an empire of non-GMO, gluten-free, soy-free, organic, vegan products with no business plan after starting her career as a health coach—and she has never looked back.
In our latest podcast, Stein sat down with co-founder Stephanie Mark and shared how she firmly believes it's OK if you don't have all your ducks in a row before you take a leap of faith and turn your side hustle into a career. In the beginning, Stein's treats—made with ingredients like ancient grains, coconut sugar, raw virgin coconut oil, MCT oil, and reishi—were just sold at health food stores. Fast-forward to today, and you can waltz into your nearest Walmart and buy a bag of, say, her Maple Walnut Probiotic Granola (yes, please!).
Back in the day, natural foods, supplements, veganism, and gluten-free or dairy-free diets were considered niche. And though today wellness has become a buzzword, Stein was part of the movement that helped bring wellness into the mainstream. She believes that health, nutrition, and wellness are holistic and more complicated than just the way you eat—it all starts with food, but it's about mind and body, as well. Listen to the podcast to discover more about how Stein launched her brand, and find inspiration to pull your own side hustle to the forefront.
---