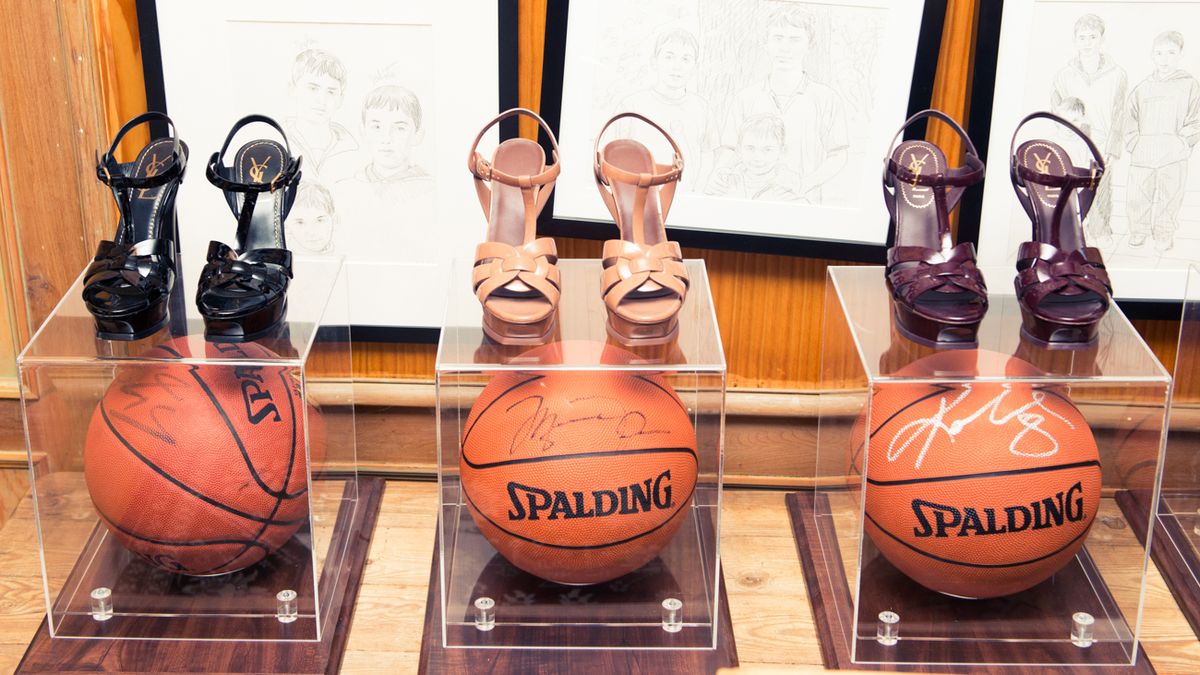 Culture
Pro players Jordan Hooper, Tiffany Hayes, and Mike Bibby weigh in on the lack of pay equity within the sport, their upcoming NBA vs. WNBA game, and more.
The evidence around sexism-driven pay inequity within the world of professional sports should be considered a criminal offense, yet at the moment it's quite the opposite. Female athletes all around the globe have been championing for salaries that are equal to their male counterparts for years, but it has only been brought to the mainstream light in recent years by the
US women's soccer team
. However, soccer isn't the only professional sport guilty of perpetuating pay disparity between their male and female players.
"I'm one of the highest paid in the WNBA, and I still make less than a person who probably will never touch the floor in an NBA game but is on an NBA team," says
Tiffany Hayes
, professional basketball player for the Atlanta Dream of the Women's National Basketball Association. "We put in so much of our time. We do just as much as the men to get where they are, and they never have to see a floor. And we have to go out there and sacrifice our bodies about 40 minutes at a time because we're stars, so to speak, and we're out there all the time, yet we're getting paid less than your player at the end of the bench."
This tale in sports has been told time and time again, yet very little has been done to acknowledge it.
Fortune
reports that the average NBA player salary for the 2019
–
2020 season was around $7.7 million. As for the median salary of WNBA players? Approximately $75,000. Though the WNBA and the Women's National Basketball Players Association (WNBPA) have reached an agreement to increase players
'
 compensation
just earlier this year
, there still needs to be much more work done in this grueling uphill battle for equal compensation and respect.
"I think that [the WNBPA] definitely helps, but I just hope that it continues," says former WNBA player Jordan Hooper. "I hope it's not just a one-time, 'yay, we did something great,' and then it kind of ends. I hope it continues to grow and continues to go in the positive direction that that first step was."
---
Tiffany Hayes
Photo: JD3Studios
Ever since they first stepped on the court, both Hayes and Hooper—and hundreds of female professional athletes—have been neglected the proper kudos they deserve for their triumphs. "[We] work as hard as the men, yet we have to play year-round because we don't feel as though we get paid enough just in one league," says Hayes. "For instance, we leave one league, and then maybe 10 days later we have to fly across the country to play in another league for another six months. So our bodies take more from being in this job. It's hard for us, and so is missing out on family things while we're across the water. So we miss out on a lot. I've been doing it for nine years, and you miss out on a lot, but it's a sacrifice you have to make because you want to have a better life for you and your family."

"In the WNBA, it's so much more competitive, because there's not as many teams," adds Hooper. "So there's just a few spots and it's all you get. And if you don't make it, you don't make it. So I just feel like that's another adversity, another challenge that we have to kind of go through. And it happens every year; there's no more teams, so that's kind of what it is."

While her white cis counterparts are dealing with the heavy burden of pay disparity, Hayes has had to jump through hoops both on and off the court to make it. As a BIPOC woman, there's a major issue outside of sports that her white counterparts will never have to be subjected to: racism.

"I was in TJ Maxx with my whole family. It was one of maybe my third or fourth year in the league," she recalls. "So you want to try and do stuff to try to take care of your family. So we're in there shopping, and I kind of got a big family, and we were in there for a while. And they called the police on us because they thought we were stealing. But yeah, long story short, I feel like a lot of us go through it. I've never talked about that to anyone, really. But it happened. A lot of other little things like that happened. But yeah, that's just what comes with the melanin in my skin, I guess."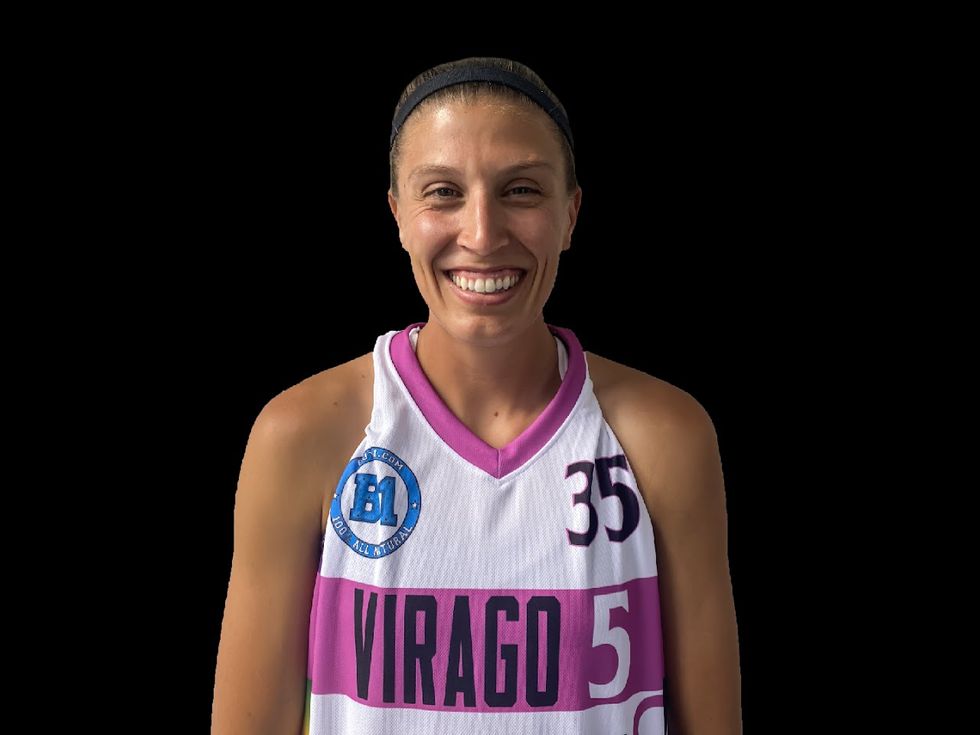 Jordan Hooper
Photo: JD3Studios
The growing pandemic of racism in America, along with the issues the COVID-19 outbreak caused in professional sports, is one of the reasons Hayes decided to put this season on hold—which is her first-ever break from professional basketball in nine years.
"I just think there's bigger issues going on," Hayes says. "Right now I'm working with a couple of people to try to get some things going in my community that will kind of uplift the African-American business owners and people who aspire to own a business one day."
The constant slew of pay inequity across the field of professional sports has even grown animosity from a few of its male players.
Isaiah Thomas
has been reported to speak out against the gender pay inequality in basketball, and
Mike Bibby
, former NBA player turned coach, also has an issue with basketball's gender pay gap.
"I think they should be getting more," says Bibby. "I think there's enough money floating around, billions and billions of dollars out there. I think the women should get more money. And I think the guys that kind of pioneered the NBA should be getting money as well. The most my dad ever made playing in the '70s was $17,000. People look at that now like, 'Oh, that ain't nothing.' But then when I got paid, I'm looking at it now like that ain't nothing compared to what these guys are doing. So I think the pioneers that did the NBA should be getting money, and the women should be getting a lot more money than what they're getting since there's so much floating around."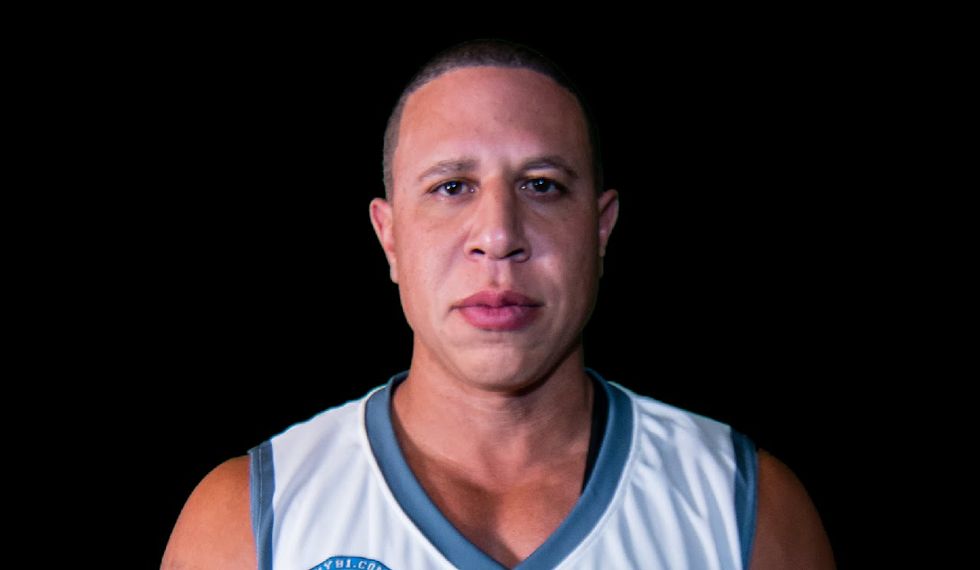 Mike Bibby
Photo: JD3Studios
So, as a means to truly show the WNBA's strength and capability, a
5-on-5 Men vs Women Basketball All-Star Game
featuring a slew of NBA, WNBA, and NCAA legends, including Hayes and Hooper, is slated to take place on July 28th, 2020. As the first ever of its kind, this game is projected to go down as a pivotal moment in sports history, proving that women can take on their male counterparts with no frills—as if we already needed proof of that.
"I think just that alone makes it exciting," says Hayes. "It's men versus women, WNBA versus NBA. A lot of people think of men being superior in the sports world, and they don't notice that the women work just as hard, if not harder, to keep their spots and stay in shape and make money. So I think it'll just be fun to have us playing each other all in one place."
"It's going to be amazing," adds Bibby, who is coaching the men's team for this game. "I think with Cynthia Cooper [coach of the women's team], I think she probably might be arguably the best WNBA player to ever play, as far as seeing her, watching her play when I was younger and stuff like that. To coach against her and all the talent that they have playing against the men, I think it's going to be a great game. It's going to be a must-see game, I think."
But while we impatiently wait to see these female athletes go head-to-head with their male counterparts, what can be said to prepare the future Hayeses and Hoopers of women's basketball?
"I would just say, stay positive and make sure you always have a positive attitude, no matter what," says Hayes. "And it's really good for you to just be that way, and it'll take you far."
"Just work hard," adds Hooper. "Just work as hard as you can, day in, day out, and stay very positive."
5 Tournament Pro Basketball passes can be purchased here.
Photos: JD3Studios; Top photo: Jake Rosenberg
Want more stories like this?
Tommy Dorfman Is Not Here for the Faux-Woke
Kendrick Sampson's Fight for Justice Is Only Getting Started
Betty's Dede Lovelace and Ajani Russell are Flipping the Script on Skate-Bro Culture