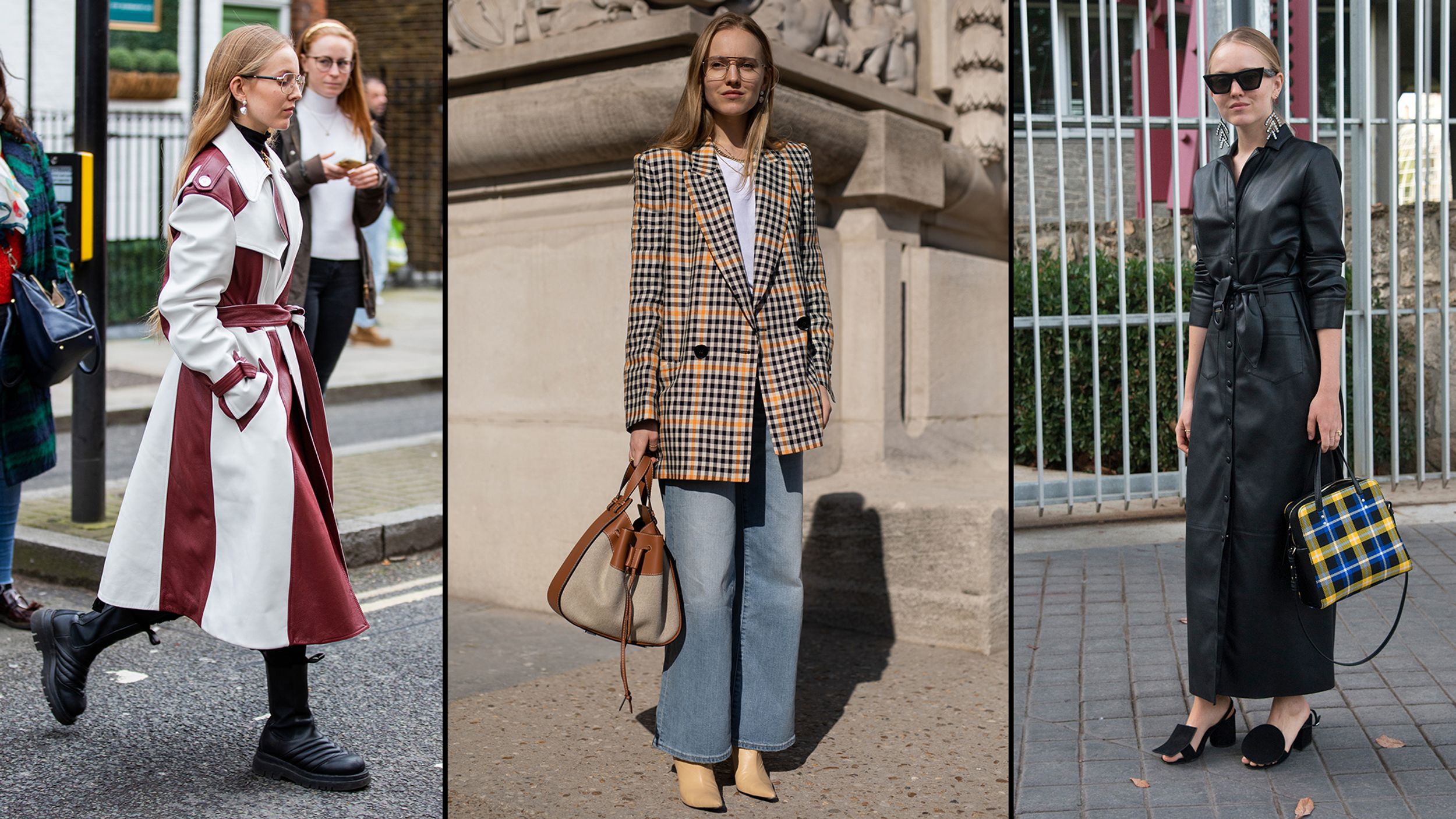 Shopping
A woman who understands the value of distinct personal style.
Graphic
Rachel Pickus
If you don't know Alexandra Carl's name, you'll definitely recognize her face from images on just about every fashion publication. She never attends a fashion week without heavy documentation among the street-style set. Carl is easily discernible by her wire-framed glasses and her Scandinavian-meets-British style that almost always involves a fantastic statement coat. A Copenhagen-born London transplant, she is the fashion director of Rika magazine, but her work doesn't stop there. She also styles major runway shows like Nanushka and Self-Portrait.

Her closet is full of designers ranging from Celine (of the Phoebe Philo era, of course) to Rejina Pyo to Loewe. Each of her ensembles exudes a sense of connectivity with the others—she knows which pieces she likes and how to wear them and therefore is able buy things that will last forever. We sat down with Carl to discuss how she shops, the benefits of uniform dressing, and the importance of quality over quantity.


---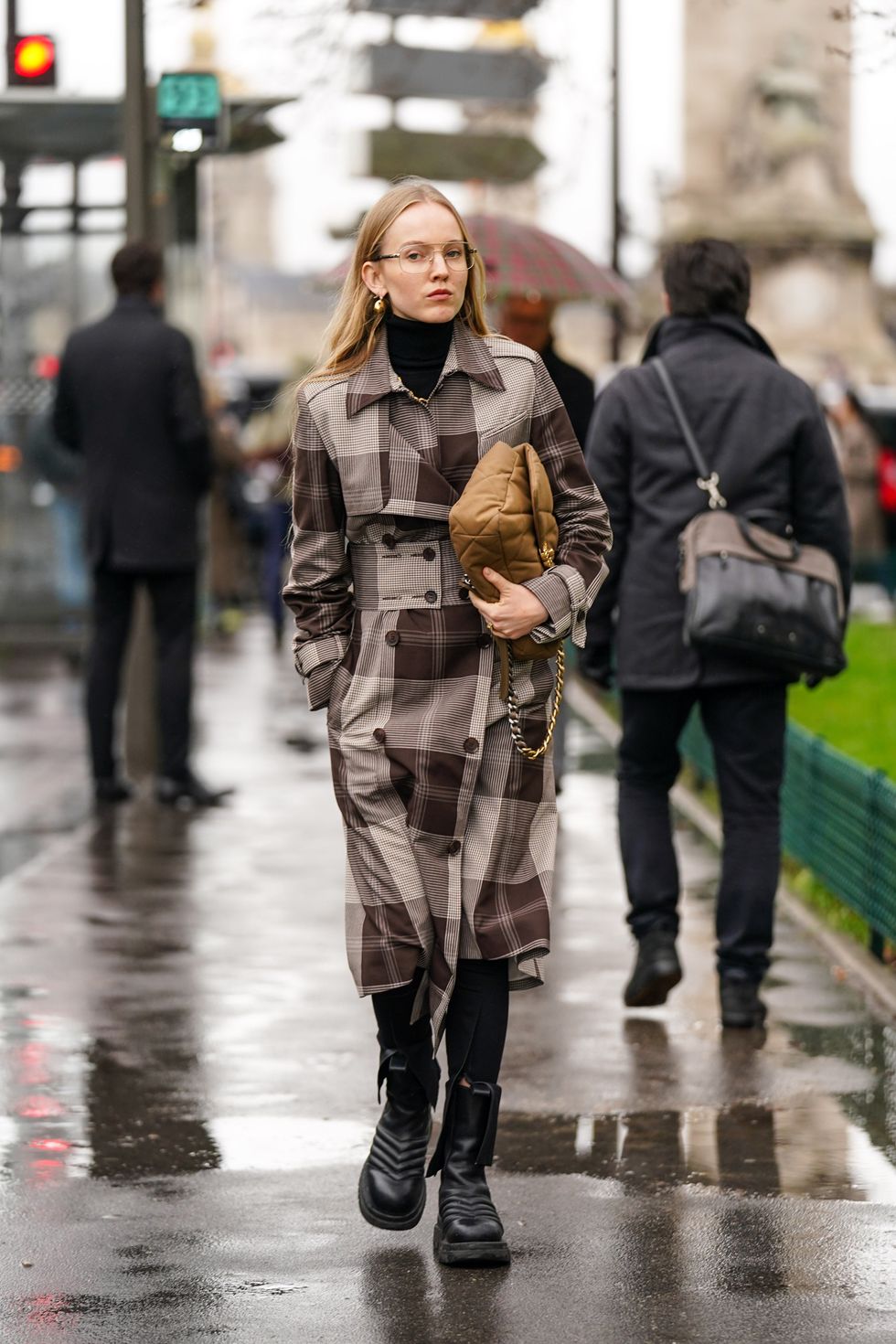 Photo: Getty
When did you first fall in love with fashion?
"It must have been when my mother would let me explore her wardrobe of vintage purchases from Paris, the tailoring my grandmother would sew her when she couldn't afford to buy designer pieces, and then the magazines she brought home for me from her travels, which really encouraged me to dream. I think I was always more in love with the storytelling and the dreams than the clothes themselves."
How would you describe your personal style?
"Masculine and effortlessly tailored, with a touch of femininity."
Do you have a uniform?
"I certainly do! Suits and turtlenecks, straight-leg jeans, and cotton shirts...always a good pair of boots, and my gold jewelry made by friends
Alighieri
and
Orit Elhanati
."
What do you let yourself splurge on?
"Pieces I imagine my grandchildren could inherit, be inspired by, and wear—my two-toned Celine (Phoebe) coat and an Hermès box leather Kelly bag I bought vintage."
What has been your favorite purchase of all time?
"Probably my Hermès bag, as it's such a unique and special treat."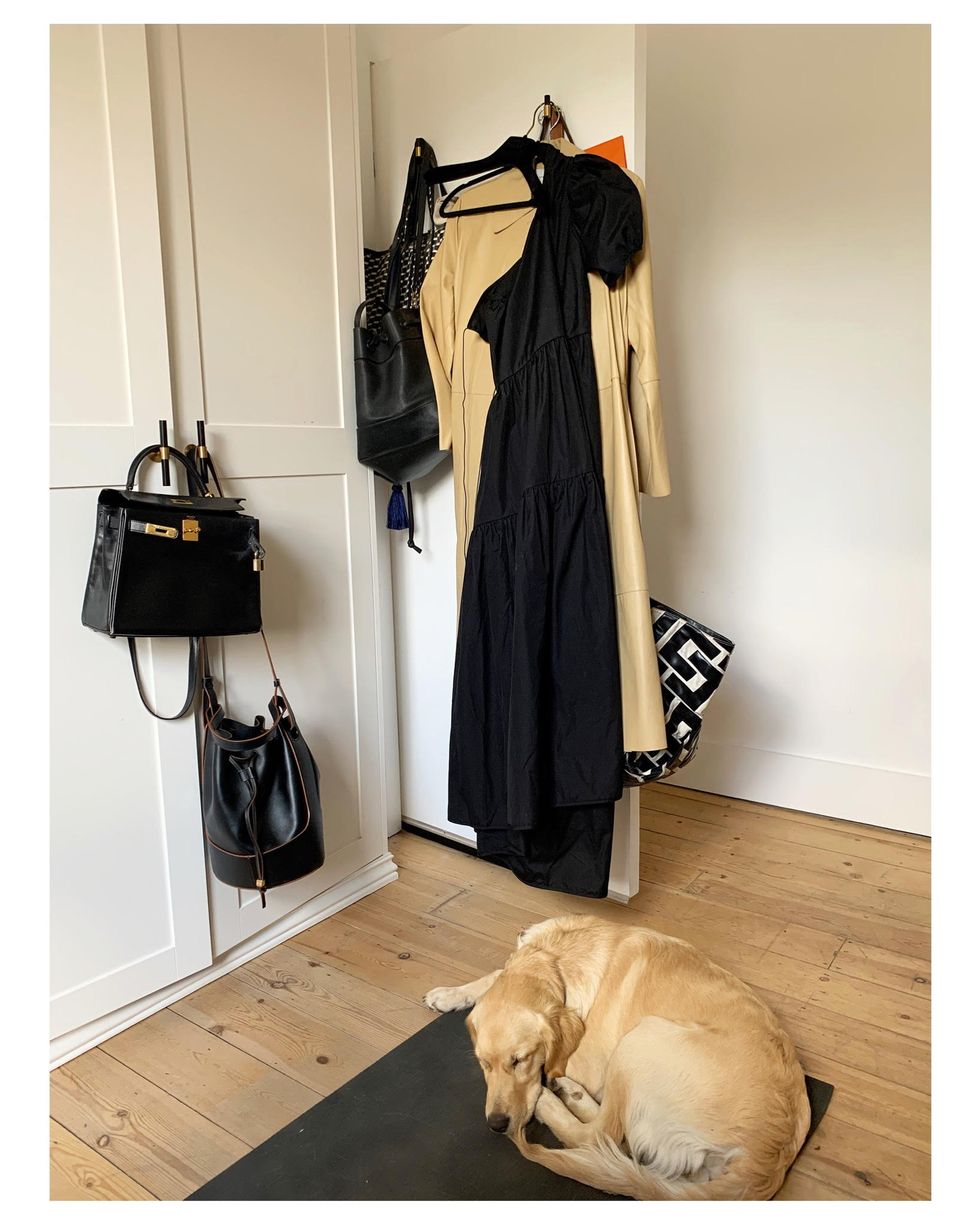 Photo: Courtesy of Alexandra Carl
Do you prefer the in-store experience, or would you rather just shop online?
"For my job, I definitely prefer online as it's easy to get an overview, but I think the emotional connection of discovering things in real life will never lose its value."
Which stores do you frequent?
"Currently? My local grocery stores! I love the vintage stores around London such as
Rellik
,
What Goes Around Comes Around
,
House of Liza
—they're a great source for my research, so I'm excited for them to open up again. Luckily, during this lockdown, some of them have found ways of still showcasing items online on social media, but I certainly miss the tactility of walking around vintage stores and falling in love with fabrics and techniques."
Vintage or new?
"Why would one be seduced by something only to throw it away after one season? I think we should have intimacy with our clothes and grow old with them. My first love for fashion came from vintage Alaïa dresses in my mum's wardrobe, a hand-painted Saint Laurent jacket, and incredible suits and coats my grandmother would make, so I guess I always appreciated the narrative of clothes which [aren't] completely new and that someone has really cared for. I think this is why people are getting so excited for pre-loved clothes now, because of each piece's unique story!"
On the importance of quality:
"Still to this day, I won't buy a designer piece (let it be Celine or any other) if the quality and the details aren't cared for. I work with a lot of designers who put so much love and thought into every single detail, so I want to invest in the pieces that have been created with such care. I believe you can tell quite quickly if this is the case.
"I also don't think we need to change our style every season (i.e., four times a year!) because that's not style, it's just following trends. To create your style, you collect pieces which feel like [a] second skin to you—pieces you feel at ease and confident in. This is independent of which designer has made them! Then you can of course add items throughout the year which add a different character element—accessorize your staples in ways that make them feel different."
Dress up or dress down?
"I guess I prefer to feel put together every day—I'd never go to my studio in my tracksuit. I like wearing something that makes me feel inspired, so you could call that dressing up. But generally, my wardrobe has a similar feel both at home and when I go out. I just add some heels or cool earrings (which is why I always end up buying large bags that can fit my entire life). I prefer to walk out the door being prepared for all situations life might throw at me."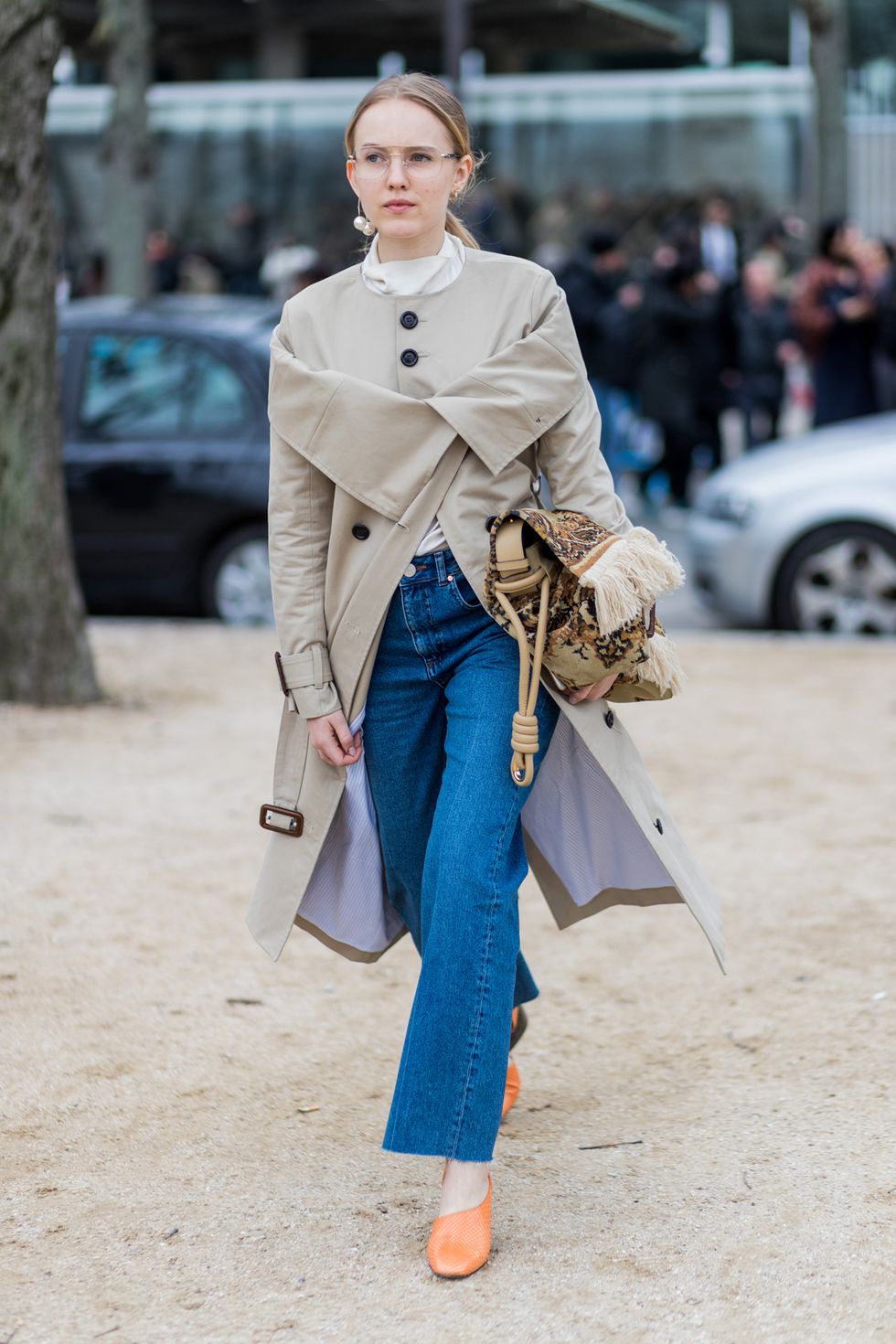 Photo: Getty
What does your current WFH wardrobe look like?
"Leggings from Totême, oversize cotton shirts, and trainers or sandals most days. I try to maintain a sense of getting ready in the morning as it motivates the rest of my day."
Who are your favorite small fashion brands of the moment?
"ROKH, who's a London-based Korean designer I've been in love with since the release of his first pieces. His sensibility is all based around tailoring, construction, and deconstruction. I also love Nanushka for their strong selection of timeless materials and silhouettes, which are just so comfortable and easy to fit into any wardrobe."
If you could only keep three pieces in your closet, what would they be?
"A good suit, a turtleneck, and strong boots."
What era of fashion is your favorite and why?
"I love elements of the late '80s with its excessive shapes, but I'd always push it into the early '90s as that's where the ultimate
'
less is more' mindset and appreciation for construction came from, with simple details at its core."
6 items Alexandra Carl currently has in her shopping cart:
Jil Sander
Elhanati
Bottega Veneta
Rokh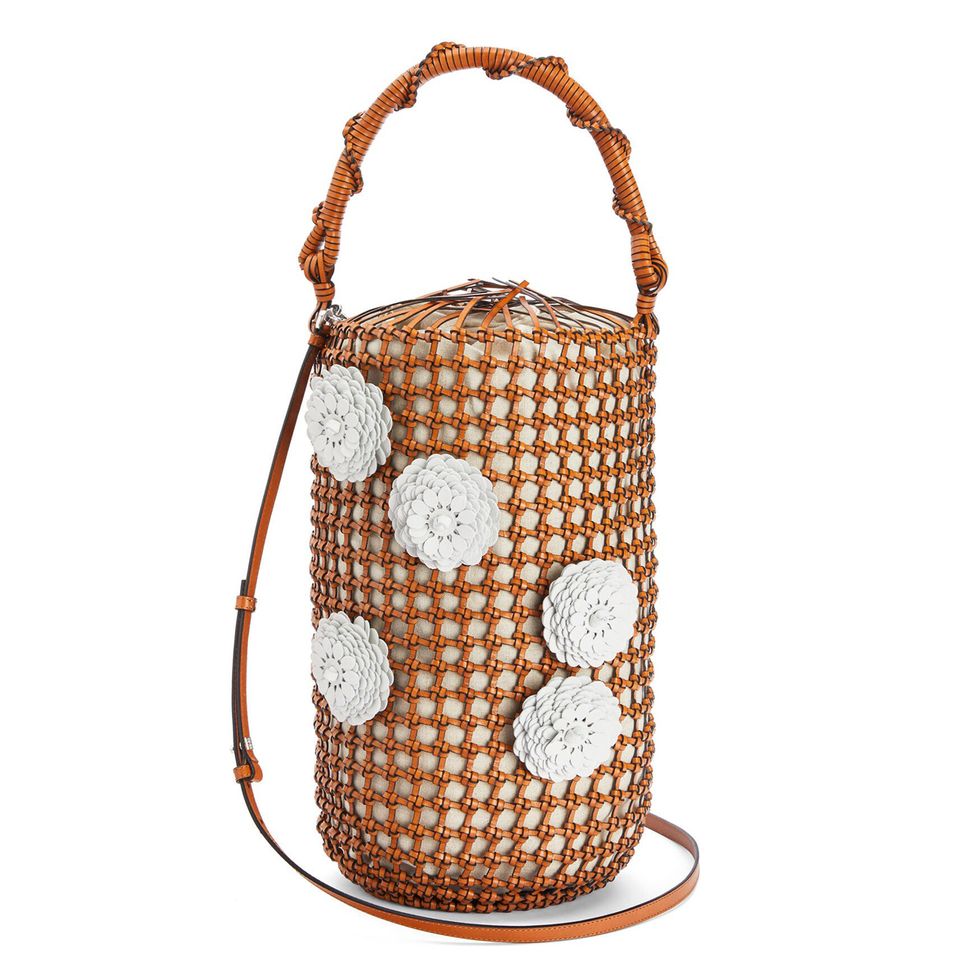 Loewe