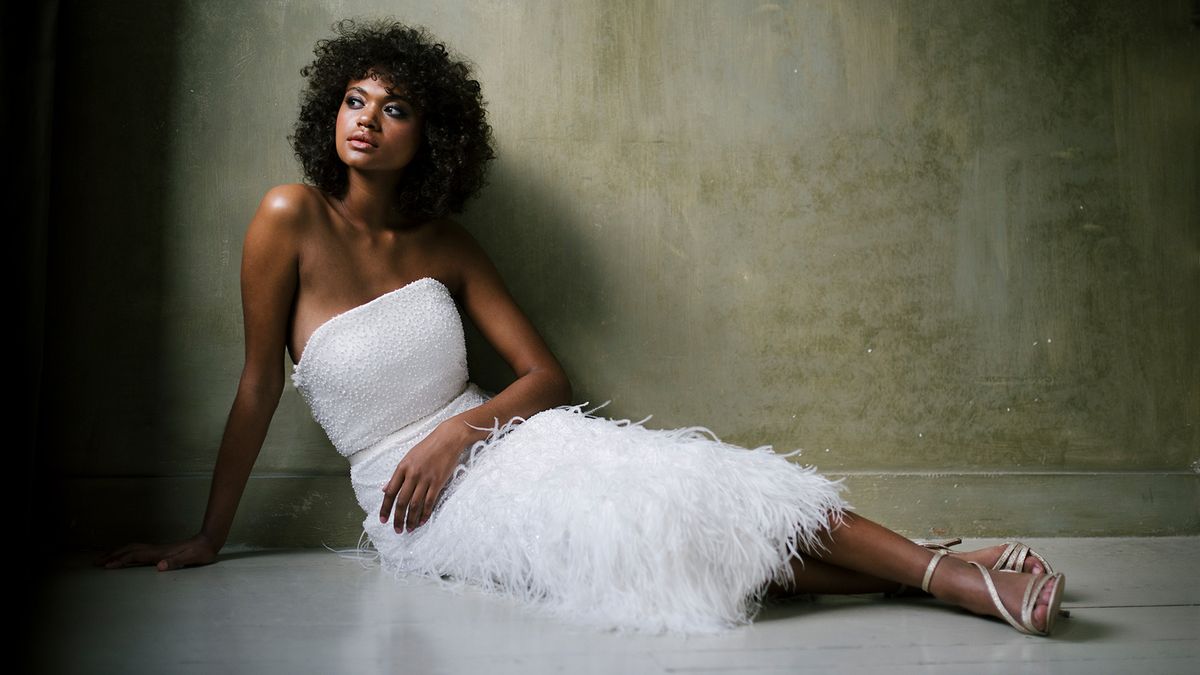 Designers
Bridal Designers of Color to Know—and Support Forever
From virtual showrooms to Zoom weddings, these designers are making waves.
Prior to starting her bridal label, Brides by Nona, Nneka Alexander had a successful career in finance and was comfortable with the way things were going. Yet she couldn't shake off a feeling that something was missing—that she wasn't utilizing all her talents, including fashion design. "I attended Barbizon after graduating college in Texas, where I grew up. My initial course was to do modeling, but I decided to take a few design courses to see how I'd do. I loved it. The experience was intense, and after a few internships, I was inspired to build something on my own. Then reality hits—I had a family and an established career in finance that moved me from Texas to New York and then finally to Atlanta. My fashion career was put on pause."
Then something magical happened in 2014. Alexander's sister got engaged and requested that she design the bridal gowns for her wedding. "I was hesitant, but she persuaded me by saying, 'Design is a skill that doesn't leave you; you were born with it.'" Alexander designed the dresses for the entire bridal party, including the bride, the bridesmaids, the flower girls, and herself. "A few weeks later, my sister called me with exciting news. Her wedding photos were trending on Instagram, and people were commenting and asking who the bridal designer was!" Alexander created an Instagram account that day, and within 48 hours she had over 100 inquiries from brides all over the country. Brides by Nona was born, and the rest is history.
Alexander isn't the only designer with a story like this, but in the competitive bridal industry, it's been challenging for designers of color to find representation and have their voices heard. What's missing is not only inclusive spaces, but accessibility to diverse bridal designers and the stories they have to share. "I want to know what the bridal industry is like in South Africa. What are designers doing in India? I'd like to see more collaboration with creatives of color, and they definitely exist," says Alexander. And she is right
—
there is a growing number of small labels who are inspiring brides-to-be with their knowledge of design and craftsmanship. In addition to Brides by Nona, we spoke to eight bridal designers of color about their own labels, thoughts on Zoom weddings, and what trends to look out for as we adjust to post
–
COVID-19 life.
From Belgium to Lagos to Los Angeles, these female designers are master storytellers in conveying a bride's vision through their intricate designs and impeccable attention to detail. Here is Coveteur's curated list of bridal designers of color that have created brands made to capture the eyes of all audiences, especially brides-to-be.
---