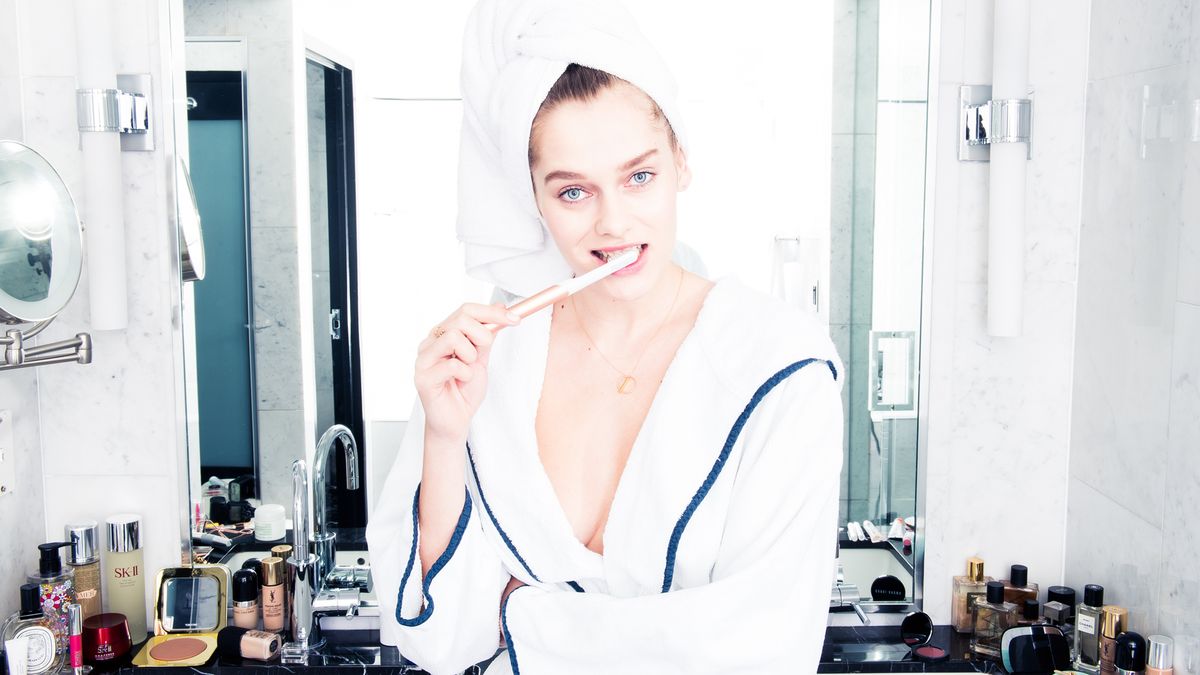 Health
It's Official—These Are the 5 Best At-Home Products for Whiter Teeth
They're perfect for sensitive teeth, too.
While there's no way to replicate the results of a half-hour teeth-whitening session at your dentist's office, it is possible to get a
whiter smile
from your bathroom. Sure, you don't have the high-tech laser zapping away surface stains, but that hydrogen peroxide gel is available over the counter (albeit at much lower doses). And yes, a whitening toothpaste *can* actually make a difference in your smile. The most essential thing to remember when whitening your teeth at home is to stick with it—consistency is key in order to see tangible results. Using a strip three days a week and then forgetting about the rest of the box is not going to cut it. Also, avoiding food and drinks that tend to stain tooth enamel (or at least brushing right after), like coffee, tea, wine, soy sauce, and tomato sauces, is an easy way to keep your smile brilliantly white.
Check out the five best and most highly rated teeth-whitening products below.
---