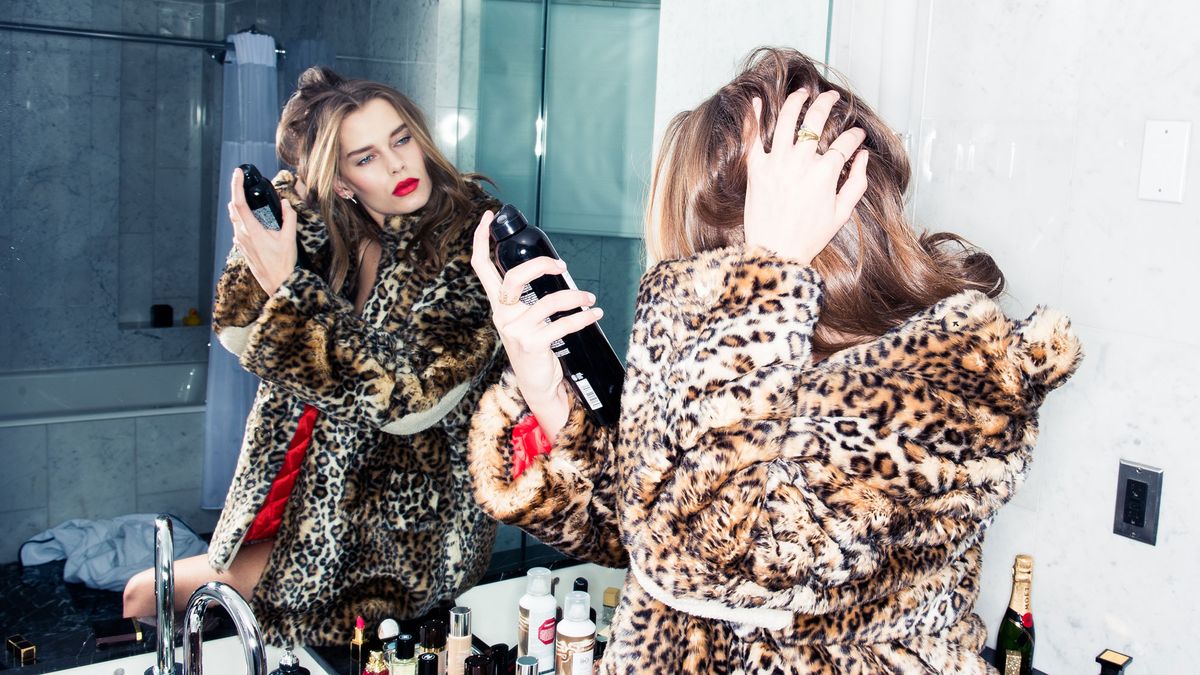 Hair
Anti-Frizz Products That Would Work in the Middle of a Rainforest
Humidity begone!
Meagan Wilson
For better or worse, hair frizz is the great beauty equalizer. It doesn't matter how silky-smooth your style is when you leave the house—encounter enough humidity or a few drops of rain, and a
sleek blowout
or perfectly coiffed curls go *poof.* Sometimes it looks dope as hell, but if you want to fight the fight somedays (we all do), we have some products built for the battle. Since everyone's hair texture is entirely unique, there's not one end-all-be-all when it comes to an anti-frizz spray/cream/serum, so we found the 17 best on the market so you can mix and match depending on your
hair type
. And remember, some days it's OK to embrace the frizz—consider it the ultimate in
French girl hair
.
---
For all hair types
For thin hair
1 / 2
Kiehl's Silk Groom Serum:
An ultra-lightweight serum that won't weigh hair down, but still calms and smooths any texture.
For medium-straight or curly hair
For curly hair
1 / 4
DevaCurl Frizz-Free Volumizing Foam:
If humidity makes your curls fall flat *and* frizz out, this is the ideal formula for you. It adds volume and keeps hair hydrated, a must for curls and waves.
For thick, coarse hair
1 / 2
Shu Uemura Essence Absolue Oil-in-Cream:
This hydrating cream helps fight frizz and keeps your hair protected from UV rays that can further dry out and exacerbate curls, waves, and everything in between.
For damaged hair