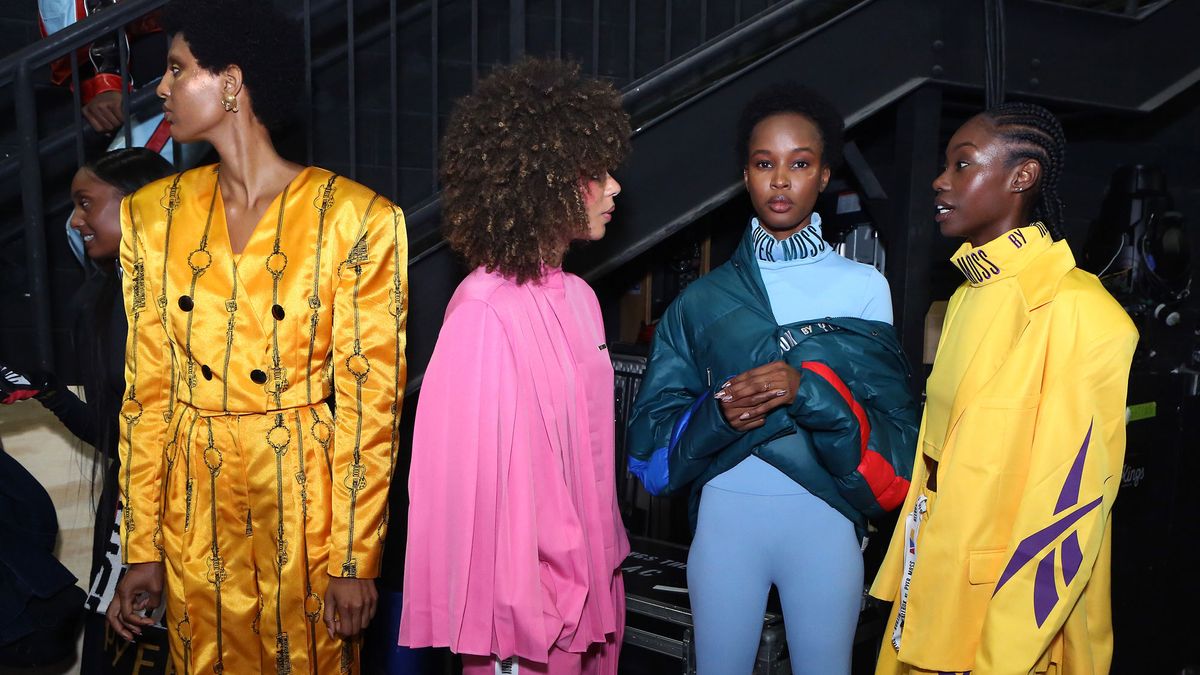 Fashion
How Fashion Is Using Spotify to Connect with New Audiences
Listen to the music that inspires your favorite designers.
Fashion and music are two industries that have more similarities than we often give them credit for. Both are about creation, individuality, and culture, and both provide mediums for an artist to connect with large sums of people. Think of how you feel when you put on a fantastic outfit right before leaving the house for something important. Now think of how you feel when you're listening to your favorite song. These are both very emotional experiences.

With many people confined to their own spaces and embracing a lifestyle where shopping is sometimes put on hold, music has emerged as a new way for brands to connect with their consumers. Whether these brands are releasing soundtracks of inspiration or having a friend of the label create a playlist for them, we're learning what music means to so many of these esteemed fashion houses.
 

Playlists to Inspire
Many of these were created in the vein of encouraging followers of the brand to stay home by sharing productivity playlists.
The Row's May 2020 playlist
is a lesson in cool—think The Replacements meets Otis Redding. Louis Vuttion's Virgil Abloh released
his own playlist
with artists ranging from Miles Davis to the Beastie Boys. For a line known for its classic pieces that never go out of style,
the A.P.C. playlist
that designer Jean Touitou recently released has a surprising edge to it. Orseund Iris designer Alana Johnson has been creating playlists loved by her followers for years. Tune into
her channel
for everything from old-school R&B to a light dose of Black Sabbath. While you may not be able to go to a nightclub right now, you can pretend you're in one with the
exciting beats
selected by the dynamic Italian duo behind The Attico. 
Playlists from Past Fashion Shows
Fashion shows are not what they once were—social media platforms have lifted the veil and removed that long-standing air of exclusivity. Not only can you now stream an entire show from the comfort of your own couch, but you can also often access the soundtrack of the production. Alexander McQueen has released
a playlist of songs
from their shows dating back to 1997, many of which are just as hauntingly beautiful as the clothing itself. Not only is Prada releasing sounds from their shows on
their Spotify channel
, but they are also releasing the musical inspiration behind many of their well-known campaigns. You may have to dig, but you'll find that followers from outside the brand have been so intrigued by past show music that they have released their own playlists of those specific songs from labels such as
Telfar
,
Pyer Moss
, and
Ralph Lauren
, or perhaps you'll discover a more general roundup from last
Paris Fashion Week
. This one's not exactly from the show, but the Jacquemus team
has released sounds
from their showroom for your listening pleasure. 
Playlists by Friends of the Brand
So many brands have brand ambassadors, muses, or even loyal followers that wholeheartedly embody the spirit of the label. While they've always worn the clothes, they are now being asked by some fashion houses to create playlists on Spotify.
Marc Jacobs is sharing a new playlist
each week curated by friends of the brand ranging from Susan Sarandon to Sofia Coppola in a series dubbed Monday Mixtapes. In a similar fashion, Kenzo has a rotating
#stayhomewithKENZO series
featuring weekly Spotify takeovers by artists, actors, and more, such as Rema or Ashton Sanders. Along with a selection from previous shows, McQueen has asked Isobel Waller-Bridge to create an exclusive new score for the house and
curate a playlist
to celebrate the "connectivity of the McQueen community." 
Photo: Getty
Want more stories like this?
The Rabbit Hole: The 8 Things Our Staffers Are Loving RN
The Luxury Space Has Never Been More Digital
How to Build Emotional Resilience Right Now