How to Shop Like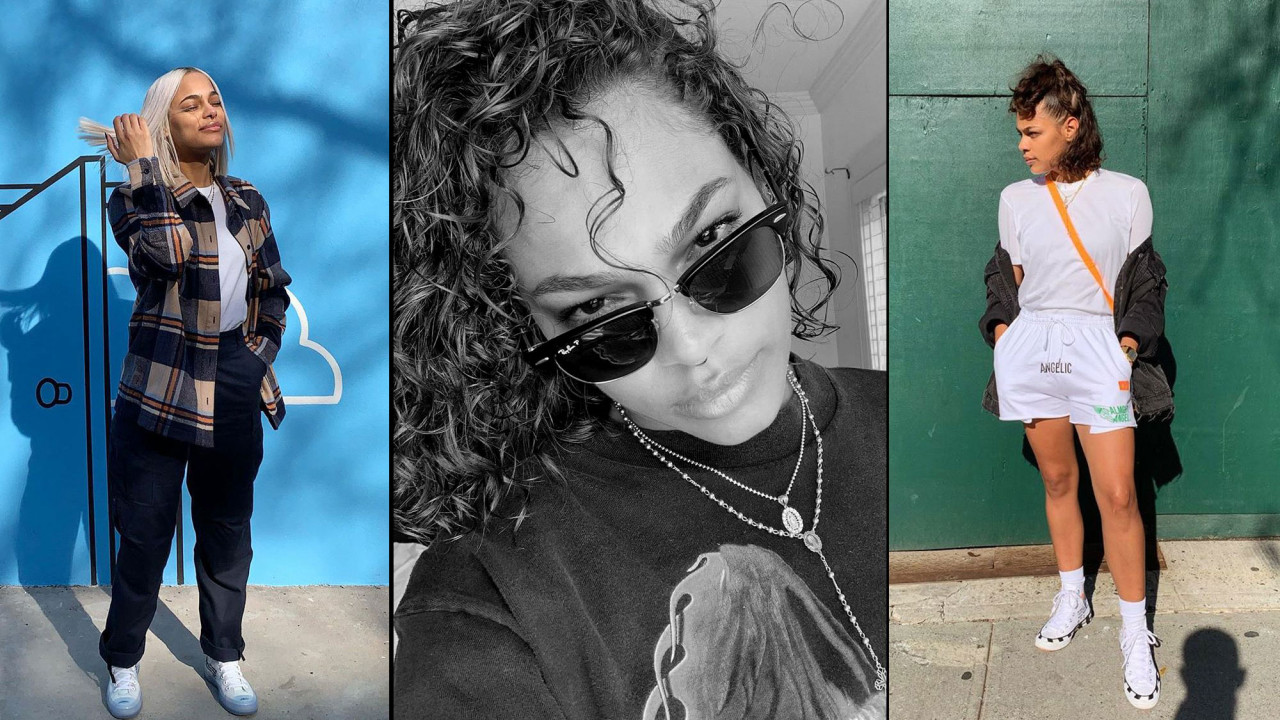 How to Shop Like Sneaker Enthusiast Francy Bernard
A cozy wardrobe filled with the hottest sneaker collabs.
An Instagram post featuring an amazing pair of sneakers or inspiring street-style look will always catch our attention, especially when coming from Francy Bernard, aka FrenchFriesToGo. The visual merchandiser of Kith in Brooklyn, Bernard's wardrobe of vintage denim, cool sweats, and exclusive sneakers, has us curious about her style mantras and shopping habits. (And we'd take fashion advice from her adorable daughter, Ryan, too, who really knows how to pull off a pair of Air Force 1s).  Ahead, her thoughts on and approach to fashion and all the things she's currently shopping for.
How would you describe your personal style?
"I'm a 'how I'm feeling is how I get dressed' type of person. One day I'm feeling sweats, and the next could be some skintight biker shorts. At the end of the day, comfort is always my goal."
Where did your love and interest for sneakers come from?
"I would say that it stems from my love to be fly and comfy. My parents always kept my brother and [me] fresh as kids, so as an adult now I keep that up in my own way."
What are some essentials for one to reach that level of fancy coziness?
"Your closet should have a couple 'fancy' pieces that you can invest in. They must be pieces that you can see yourself wearing multiple different ways—that way you get your money's worth. Remember, always quality over quantity."
What are a few of your outfit staples?
"Definitely white Air Forces. You can wear a clean pair of ups with anything, and it looks good. My black oversize denim jacket that pairs well with almost everything. I also have a yellowish beige overcoat that I wore all fall and winter—it's easily my favorite layering piece. For bottoms, cargos all day. When it's warm out, biker shorts for sure, and always dope socks!"
How has motherhood changed your perspective on fashion, if at all?
"If being cozy before was my goal, it's even more a priority now that my daughter is one and is on the go all day."
What's your current footwear rotation?
"I've been living in Crocs and slides, but for my Target and supermarket runs, I throw on a pair of Air Forces cause I can just pick up and go without thinking too much."
Jeans or joggers?
"Joggers all day."
Retail or resale?
"Retail for sureeee."
How do you maintain your platinum silver hair? Do you have another hair color you'd want to try?
"I use purple shampoo to keep my hair from being brassy. I've been dying to color my hair maybe lavender again, but honestly, there's nothing I want to do more right now than cut my hair super, super short, like almost shaved."
What's something you'd love to splurge on?
"I've been wanting a fire backpack for a minute now, but haven't found one I can see myself wearing every day yet."
If there were three pieces in your wardrobe that you couldn't live without, what would they be?
"For sure my black denim jacket, grey sweats, and a black pair of cargos. All essentials I could live in forever."
6 Items Francy Bernard Currently Has in Her Shopping Cart: