Deskside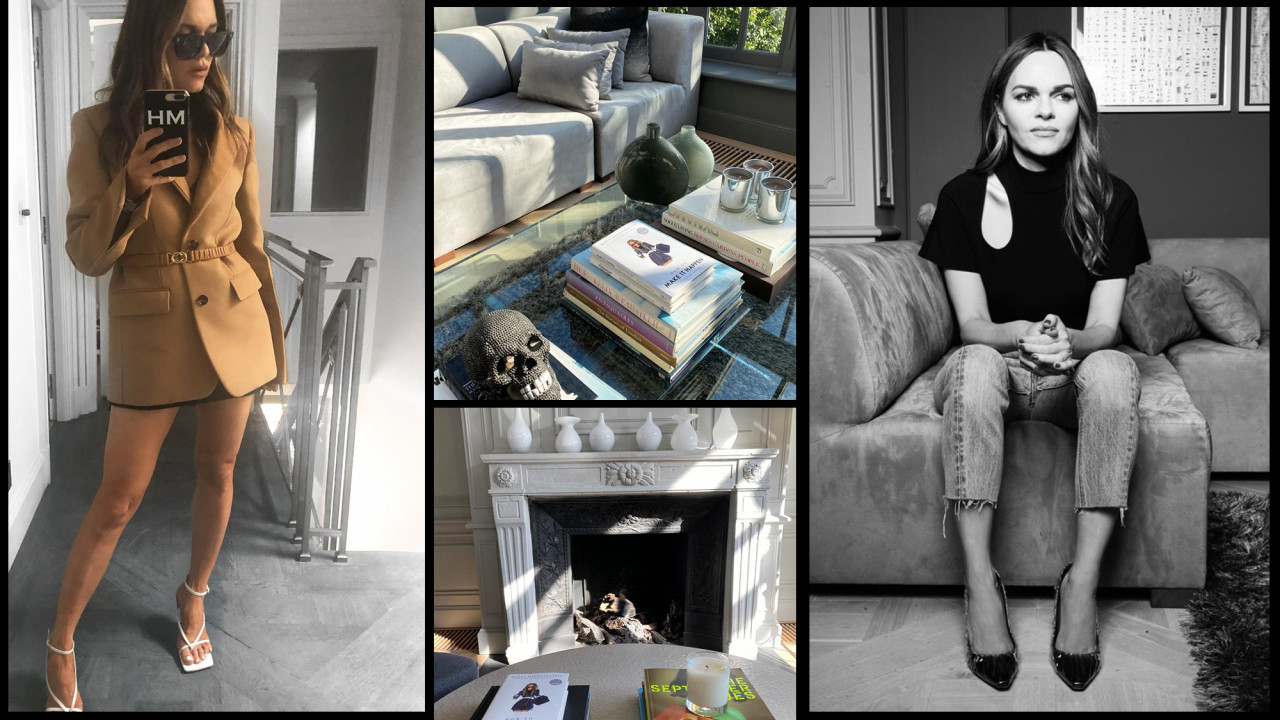 Working from Home with Maria Hatzistefanis
The beauty entrepreneur talks her go-to Zoom wardrobe, working in silence, and more.
As many adjust to working from home—Team Coveteur included—tips on how to stay focused and motivated are more welcome than ever (as are snack and music recommendations). Each week we're checking in with friends to see how they approach working from home. Today we're chatting with the founder of Rodial skin care, Maria Hatzistefanis.
Coffee, tea, or neither?
Maria Hatzistefanis: "Organic double espresso."
Do you work in silence, or do you like to have music on in the background? What's on your WFH playlist?
MH: "I need total silence; I only use music at the end of the day if I need a boost. I follow the playlists of all the Barry's Bootcamp instructors, mainly Ibiza summer sounds."
Are you incorporating movement or exercise into your daily routine?
MH: "I subscribe to a number of workout streaming services including Peloton, The Boxx, and a few other ones. Thirty minutes per workout is my cutoff point."
Do you take breaks throughout the day, or grind straight through?
MH: "Straight through. I go for a walk at the end of the day to clear my head."
What is your biggest WFH distraction?
MH: "My husband, especially when I try to clear the living room for my IG Lives."
How do you stay focused and motivated throughout the day?
MH: "I do my most creative work first thing in the morning, and then my team makes sure they keep me busy."
Lunch break, or snack all day?
MH: "Both."
Do you adhere to a strict schedule, or freestyle your day?
MH: "Every day is different. One day could be a creative day, another looking through financial reports."
Who is your entrepreneurial inspiration?
MH: "Steve Jobs."
What do you miss most about going into the office?
MH: "Creative brainstorming with my team."
What does your video conference wardrobe look like?
MH: "White tee and black leggings by Wardrobe NYC and Bottega Venetta Mules."
How do you unwind at the end of the day?
MH: "I have a shower with peppermint oil to wash the day away and change into soft pajamas."
How do you foresee this period of time impacting your industry?
MH: "We are placing more emphasis on direct-to-consumer than ever before, and this is here to stay."
Inspirational mantra that's helping you during this time?
MH: "Lockdown or not, make it happen (which is also the title of my second book)!"