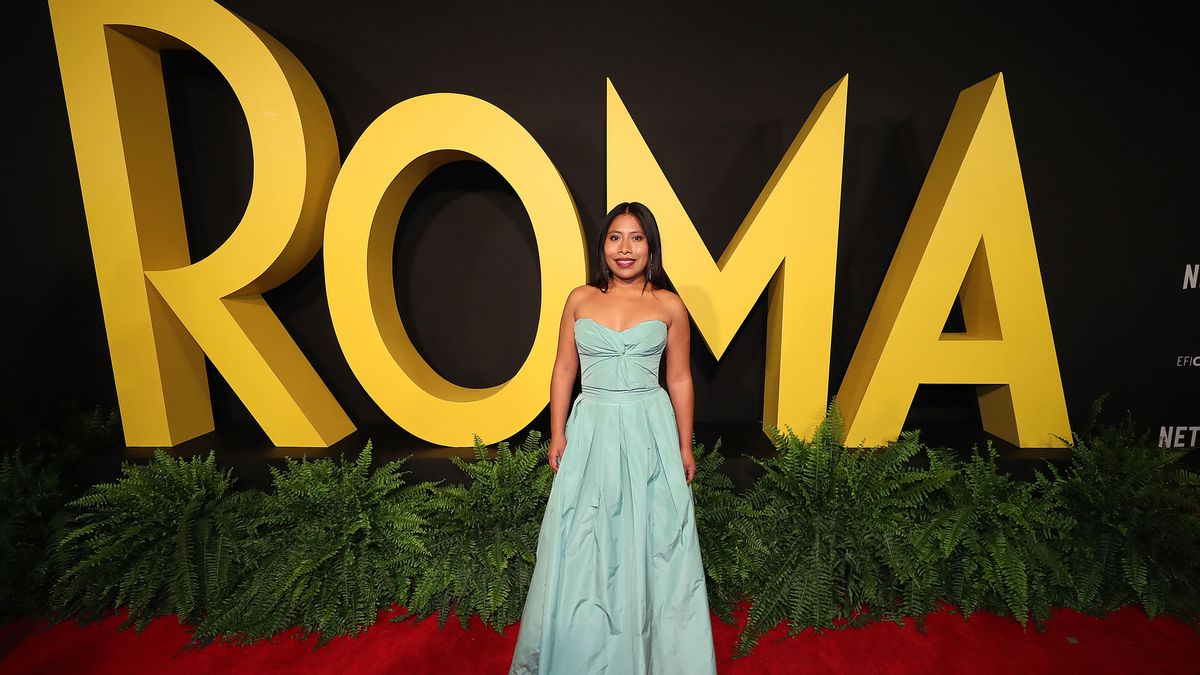 Culture
These international shows, movies, and books are worth it, even if you hate subtitles.
Since we can't actually go anywhere or buy plane tickets and start plotting our next international escapade, we've been watching foreign films and shows and reading literature written by writers from other countries. Is it solving our wanderlust? Obviously not; if anything, it's stoking it. But the experience of kicking back with an Israeli thriller or a Macedonian documentary is no less pleasing.

There's something so delightful about traveling the world from the comfort of your own home, even under the best of circumstances (aka not during quarantine). It's important to see how people live in other parts of the world, but it's also incredibly gratifying to be reminded that human emotions are the same, regardless of who you are or where you were born. Ahead, discover the international books, films, and TV shows we're loving right now.


---
---
TV Shows
---
Call My Agent
I'm still flummoxed when I hear most people I know say that they haven't watched this, or even heard of it. Called
Dix Pour Cent
in French, or
Ten Percent
, the show follows a talent agency based in Paris full of big personalities who represent even bigger personalities. Each show has an A-list guest star who plays themselves—from Juliette Binoche to Isabelle Huppert—and the story lines are always pitch-perfect.
False Flag
It's hard to resist completely bingeing this Israeli thriller, TBH. The first season has eight episodes, and if you can take longer than a week to watch it, our hats are off to you. Five people wake up one morning to find themselves thrust in the spotlight, their names tied with a high-profile kidnapping. Did they do it? Are they connected to it? Who's guilty, who's innocent? The questions pile up in the first few episodes, making it even more difficult to snap off the TV and go to bed.
Fleabag
For those of you who absolutely positively cannot abide subtitles, allow us to recommend Phoebe Waller-Bridge's delightful, brilliant, deranged show about a woman trying to find her way in London. You'll laugh, you'll cry, you'll say WTF.
---
Movies
---
Volver
This was the movie to watch back in 2006, when it first came out. But if you missed it the first time—or you've forgotten its plotline after 14 years have lapsed—now's your time. Starring Penelope Cruz, the beautifully told tale looks at women and family and spirits with a loving eye. Pedro Almodóvar's touch makes the fanciful seem ordinary and leaves you with a long sigh.
Roma
You'd be hard-pressed to find a more vivid, intricate, deeply touching portrait of a domestic worker and the family she cares for. Alfonso Cuarón's black-and-white film was nominated for 10 Oscars and won three, including Mexico's first foreign-language film win. Prepare to feel reflective.
Honeyland
This Macedonian documentary about a beekeeper, Hatidže Muratova, living high in the mountain village of a North Macedonian town seems an unlikely hit. But trust me: It's a hit. The doc was originally conceived as a government-funded informational film, but when Muratova gets the unwelcome surprise of new neighbors, the movie takes a turn.
Sons and Lovers
D. H. Lawrence spins an epic tale of the Morel family, and though it was published more than 100 years ago, in 1913, the feelings of love, agony, beauty, and tragedy within a family unit remain unchanged. This is one of those rare books that both completely transfixes and also satisfies a very fulfilling checkmark off the list of great literature. If you can't focus, listen to it.
Our Lady of the Nile
Scholastique Mukasonga's somber tale of life at an elite all-girls school high in the mountains of Rwanda is a political novel, but it's never boring. Mukasonga, translated by Melanie Mauthner, creates a fictional account of the events leading up to the 1994 Rwandan genocide that makes it easy to understand how such an atrocity could have happened. But just because it's obvious doesn't make it any less tragic.
One Hundred Years of Solitude
Now seems as good a time as any to dive into the delicate mystical reality of Gabriel García Márquez. Whether you've never read this one or you've read it over and over, the story of the Buendía family, founders of the fictional town of Macondo, gets you right out of the present moment and into their world.
Photo: Getty
Want more stories like this?
21 Funny Shows and Movies to Stream Right Now
The Shows, Movies, and Books Our Group Chat Is Into Right Now
Need a Distraction? The Best Shows, Movies, and Books to Delve Into