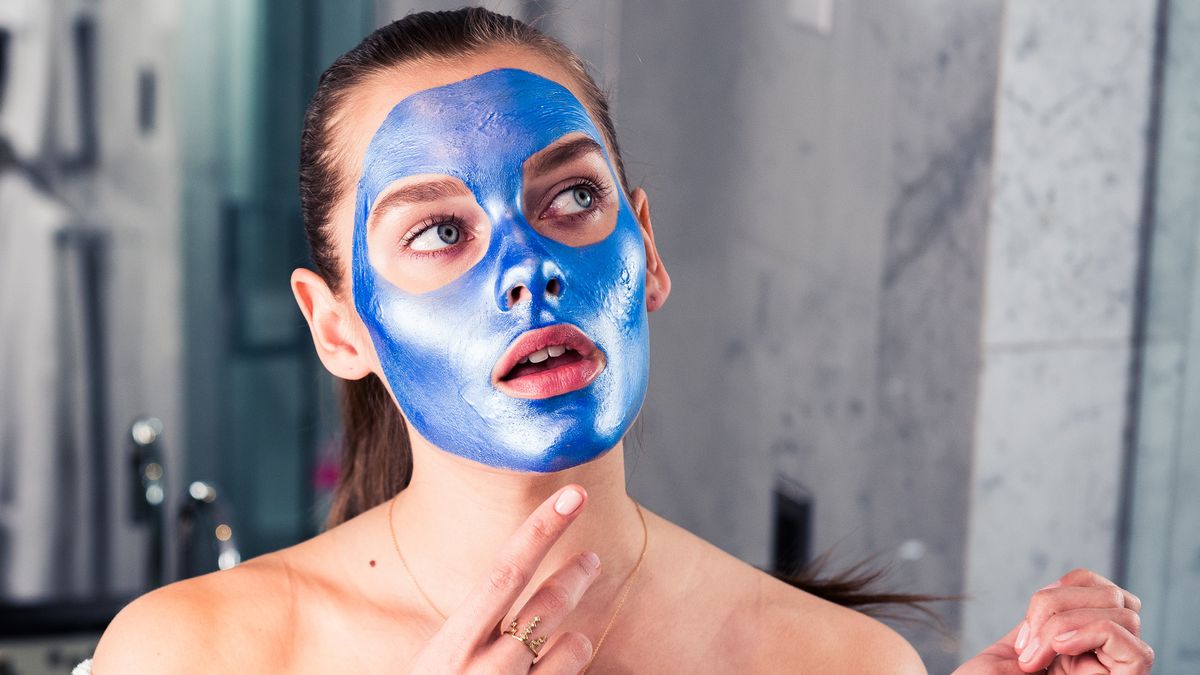 Skin
A new season, a glowy new complexion.
As we continue to work from home and practice social distancing, we are slowly learning to accept this time indoors as our new normal. Within that, copious amounts of homemade bread have been made, many kitchen cabinets have been adorned with new hardware, and we've all but perfected our living-room yoga routines. However, we've still been existing inside of our apartments with dry, stale air for weeks on end. 
So what does this mean for our skin?
Think of the air in your apartment like the air on a plane—it lives within a closed space and recycles itself over and over, with little filtration. Couple that with the transition to spring (during which the warmer air means more sebum and sweat to cool and hydrate your skin), and you have some pretty drastic changes to the health and appearance of your complexion. 
For most of us, this combination of stressors means additional blemishes and irritation. Fun stuff!
Weekly clarification masks are a
crucial
step to maintaining clear and healthy-looking skin, especially during this time. You can equate it to the way you've also been deep-cleaning your apartment these days. 
You should show your skin the same love you do to your bathroom, right? Clarifying masks work to penetrate deep into your skin to remove all the extra sebum, grime, makeup, or whatever else has taken refuge in your pores. They also work hard to keep your skin calm via anti-inflammatory properties. This means you'll be able to clear the blemishes you have while preventing new ones from popping up.
Shop some of our favorite clarifying masks below. 
---
1 / 12
Lesse Bioactive Face Masque
, $60
This is certainly a desert-island product. With purifying charcoal and calming aloe leaf juice, this mask is great for recalibrating skin after sun, travel, or walking through a polluted city. Oh, did we mention it smells like the most delicious cocktail you've ever had?