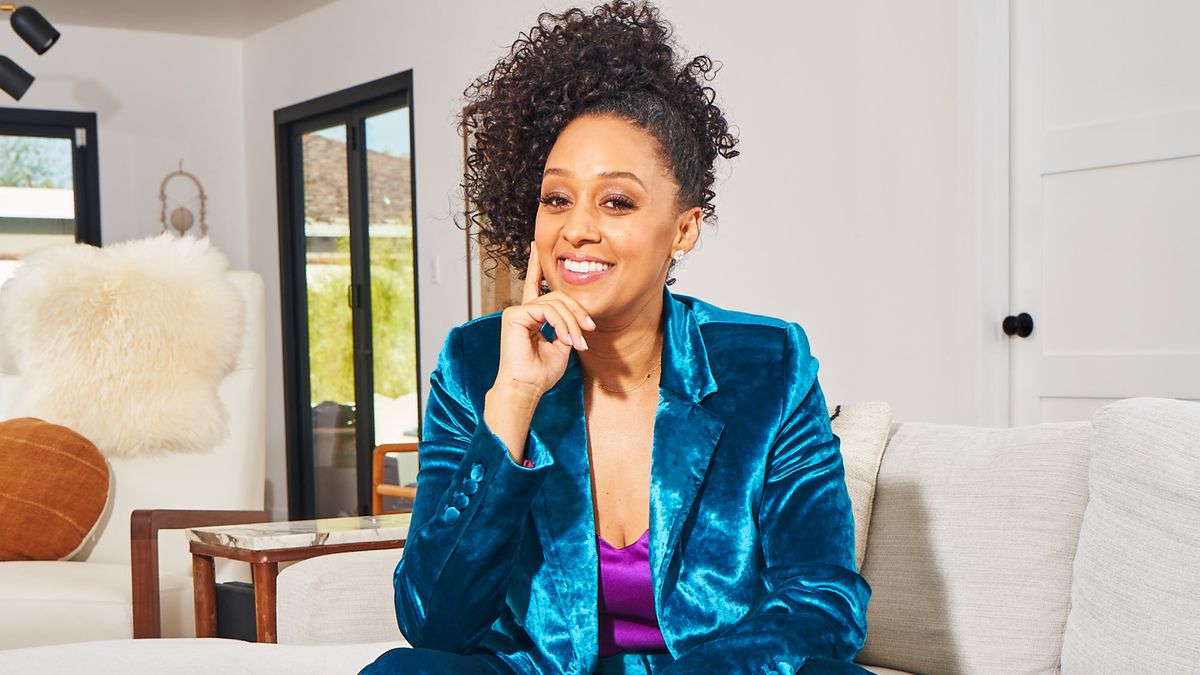 Celebrity
Tia Mowry on TikTok, Somersaults in the Pool, and How She's Managing to #WFH
With 2 kids at home, she's "enjoying being a kid again" herself.
Tia Mowry is one half of the famous twins who starred in the ebullient
Sister, Sister
, which inspired much excitement in grade-school me. Though the nineties feel-good show went off the air just before the millennium, these days Mowry can be found starring in the Netflix comedy series
Family Reunion
, sharing recipes and life hacks on her
YouTube channel
, and at the helm of Anser, a supplement company. 
She's also a mom, fashion enthusiast, and free spirit, and we love her exuberant Instagrams, full of peeks into her life with husband Cory Hardrict and their two beautiful children, Cree, eight, and Cairo, who's just about to turn two. Though she's stuck at home and missing family and friends like the rest of us, she somehow always manages to
keep it light
on social media—and for that, we're grateful. 
We got the chance to chat with Mowry during her seventh week of quarantine, and we found out that life lately has looked like staying active by getting her sweat on in her garage or the yard with the fam, dancing to
D-Nice
on Instagram Live, and doing somersaults and headstands in the pool with her family.
---
How are you getting things done right now? What does your #WFH situation look like?

"I find that when I wake up early in the morning, before the kids, that's when I get the most work stuff checked off the checklist, like answering emails and reading scripts. Also, when Cairo naps, I'm able to get other things done, like cleaning and organization. I like to involve the kids in some of my chores; that's been helpful in keeping everyone busy."

You're so good at being yourself on social media. How do you practice self-love and acceptance through all this?

"I'm patient with myself. And kind. And less judgmental. As I've gotten older, I've made peace with my flaws because flaws aren't really flaws, they're just differences, and that's what makes you unique and special."

Any tips on how to keep the whole family healthy during this time?

"Routine is important. For example, have kids take their vitamins at the same time every day so they know what's coming. When it becomes part of the daily schedule, you'll have more success.

"Communication and education are also very important. Cory and I talk to Cree about food and health; we want him to feel part of the routine. For example, he knows that Mommy and Daddy exercise 20 to 30 minutes every day, and he likes to join us in the yard or garage or wherever we're getting our sweat session on. Incorporating your kids into your daily health routine is a good way to ensure they develop one of their own."


Photo: Courtesy of Anser
Are you participating in Instagram Live dance parties or workouts?
"I've done several live workout videos myself with my trainer, Marcela Washington. I also went to a live
D-Nice
dance party on Instagram! [
Ed. Note: These are the best!
]"
So—have you been reading any of the books you've always wanted to read? Or watching TV shows or movies you've always wanted to watch?
"I'm really loving introducing my kids to the films I grew up on. It's been amazing to see my children enjoy the same movies I enjoyed as a kid:
The NeverEnding Story
,
Richie Rich
,
The Goonies
, etc. I'm also definitely cooking more. And doing TikTok videos!"
What's your TikTok inspiration?
"I'm inspired by the community of people TikTok has created. A colleague of mine recently said, 'Instagram brought out everyone's inner model, and now TikTok is bringing out everyone's inner goofball,' which I thought was perfect. I love how people don't take themselves too seriously on there. And I'm not sure how the analytics work, but I love how they group you with people like you—it's like having virtual friends."
Any tips on getting along with your partner during quarantine?
"Allow them space. Having space is normal and healthy in any type of relationship. You're not really able to have a lot of that right now while everyone is at home, but communicating with your partner—saying 'I need space right now' and finding that in separate rooms—isn't a negative thing at all."
You're all about "#quickfixes"—can you share any you've come up with during quarantine?
"Being in quarantine is all about having food last longer to limit time at the grocery store, so here's a few #quickfixes:
1. "Buy frozen foods.
2. "Buy root vegetables—squash, zucchini, potatoes, carrots—because they last longer before going bad.
3. "While dried herbs keep longer than fresh ones, sometimes you need the pop of color and brightness on your plate. To keep herbs fresher longer, put them in a Ziploc bag with a wet paper towel."
I saw on IG that you trimmed your husband's hair! Any tips on how to cut your partner's hair in quarantine (and stay together)?
"I don't know what I'm doing! But the best tip I can give is: Do the best you can. And be honest with your significant other by saying something like, 'Look, this isn't going to look like your barber did it, so be easy on me!'"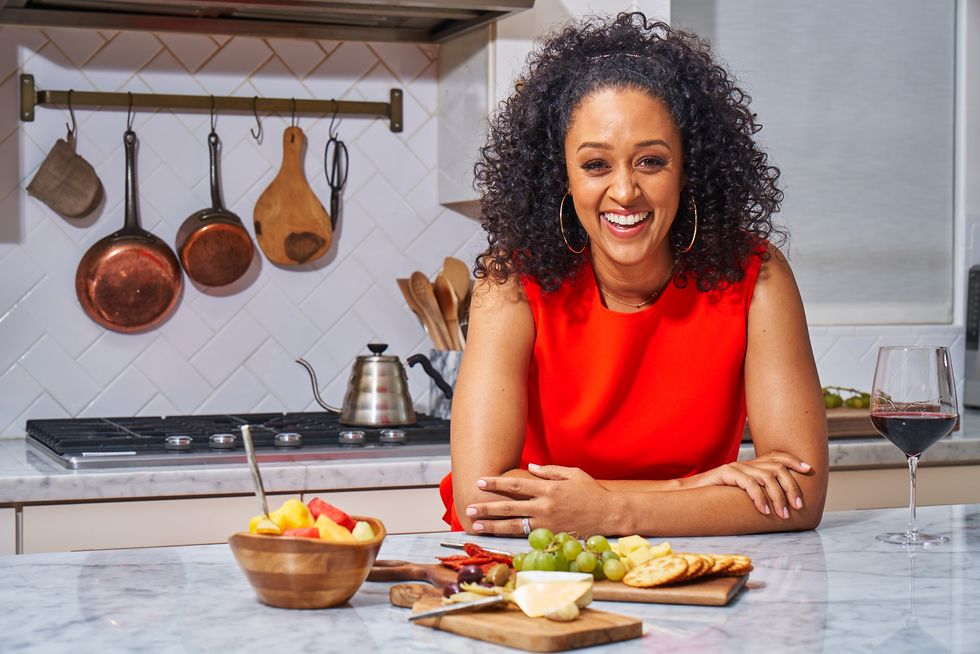 Photo: Courtesy of Anser
How do you and your family stay in touch? What do you miss most about being able to see your sister and other loved ones?
"We do FaceTime calls. It's so special to see their faces, see how they're doing, see their eyes and smiles.
"I just miss just hanging. Going out to a restaurant. Miss going to amusement parks—I love Disneyland. I miss just spending quality time. Eating, watching movies at the house, going to the theater, going to restaurants, just the simple things."
Why did you choose Project C.U.R.E. to call out on Instagram, and how did you get involved with supporting them?
"
Project C.U.R.E.
is providing essential items like gloves, masks, and PPE in order to protect our first-responders, doctors, nurses, paramedics, and hospital workers. They put their lives on the line for us every day. It's important that we make sure we give them everything they need in order to fight this battle against COVID-19."
Any other ways you're connecting with your kids during these strange times?
"I'm enjoying being a kid again! The other day we were playing in the pool, and I was doing somersaults and handstands—I don't know that last time I was able to wild out like that. I also love just washing and styling Cairo's hair, or helping Cree with his schoolwork. It gets hectic at times, but it's nice to do those things I didn't have as much time for before."
Shop the products Mowry is currently loving: 
Shop Tia's Beauty Must-Haves: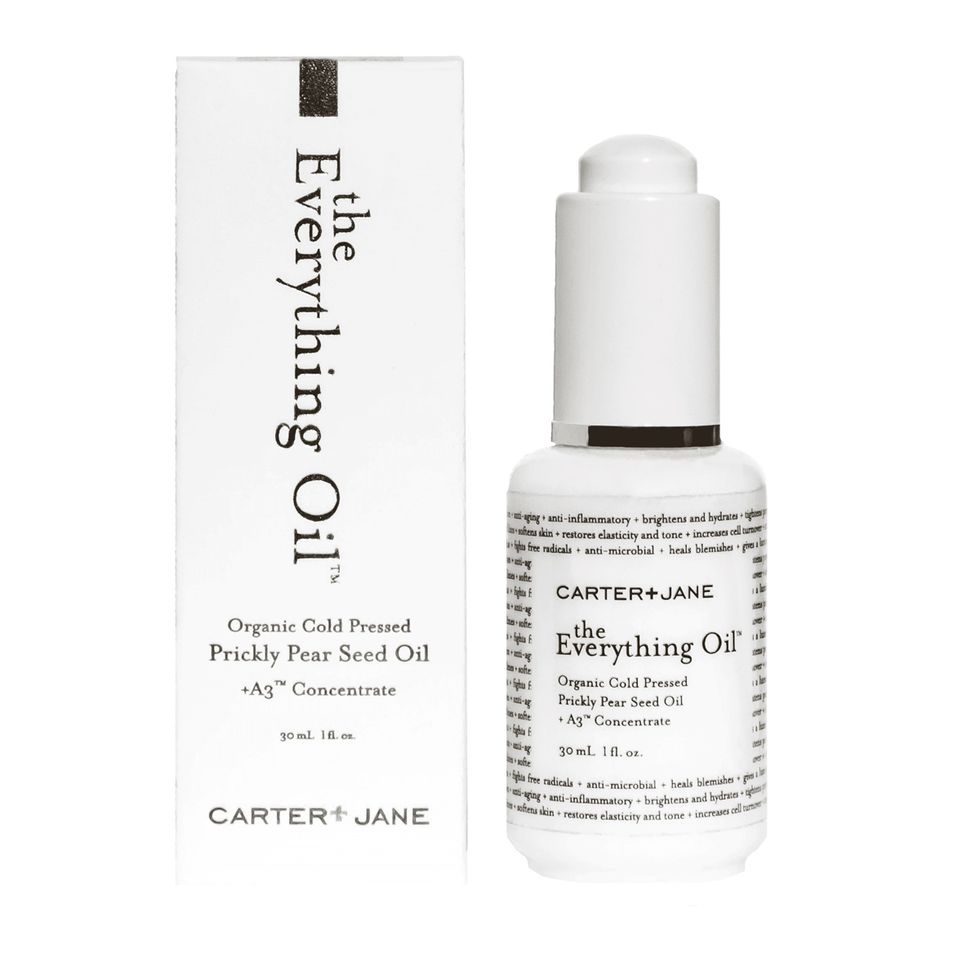 Carter+Jane
Prose
Prose
Prose
Rodin
Vintner's Daughter
Kiehl's
Saje