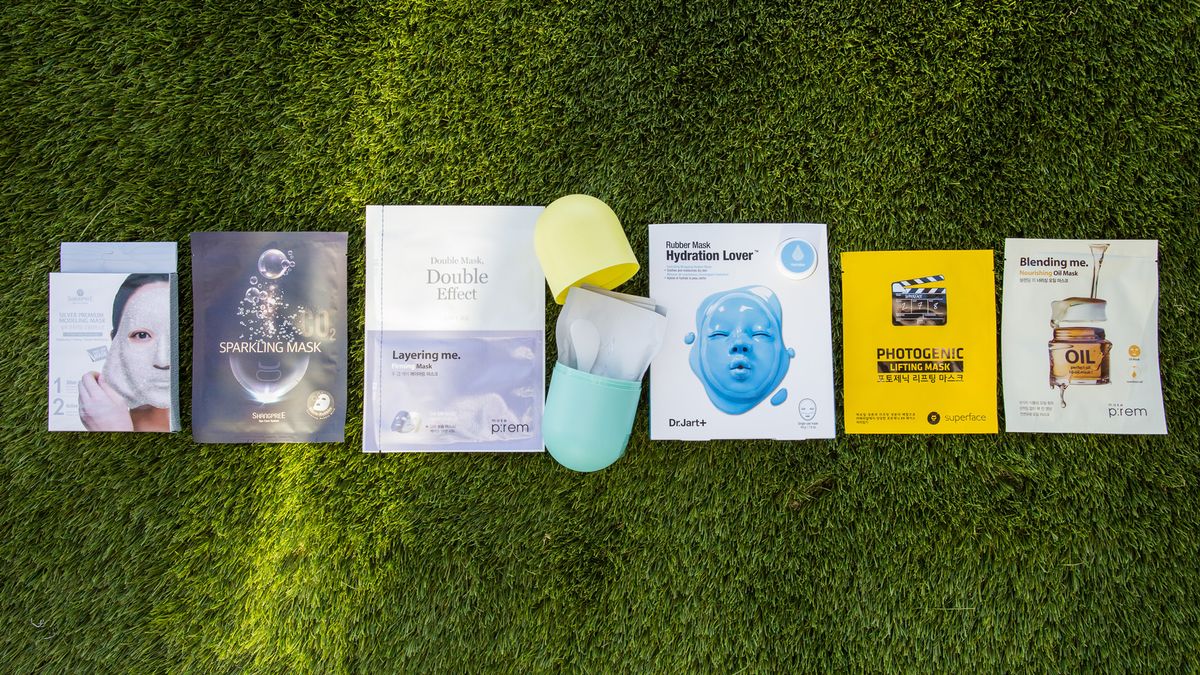 Skin
Say hello to a bright, clear complexion.
Packing to go home for the holidays usually involves a never-ending list of gifts and toiletries, despite inevitably forgetting to bring something essential with us (cue the Christmas Eve drugstore run to grab a new toothbrush). The number one thing we always remember to check off our
packing list
is definitely a sheet mask or two. The
K-beauty
staple comes in handy when our skin is feeling super dehydrated from travel, the weather, or just life in general. What a sheet mask can offer your skin ranges from a dose of collagen and peptides for some extra lifting and firmness, to gentle exfoliating acids for a brighter, smoother complexion. We've uncovered 15 of the best sheet masks to get you through this holiday season (including some eco-friendly, biodegradable options), so you can enter the new year with extra-soothed and supple skin.
---