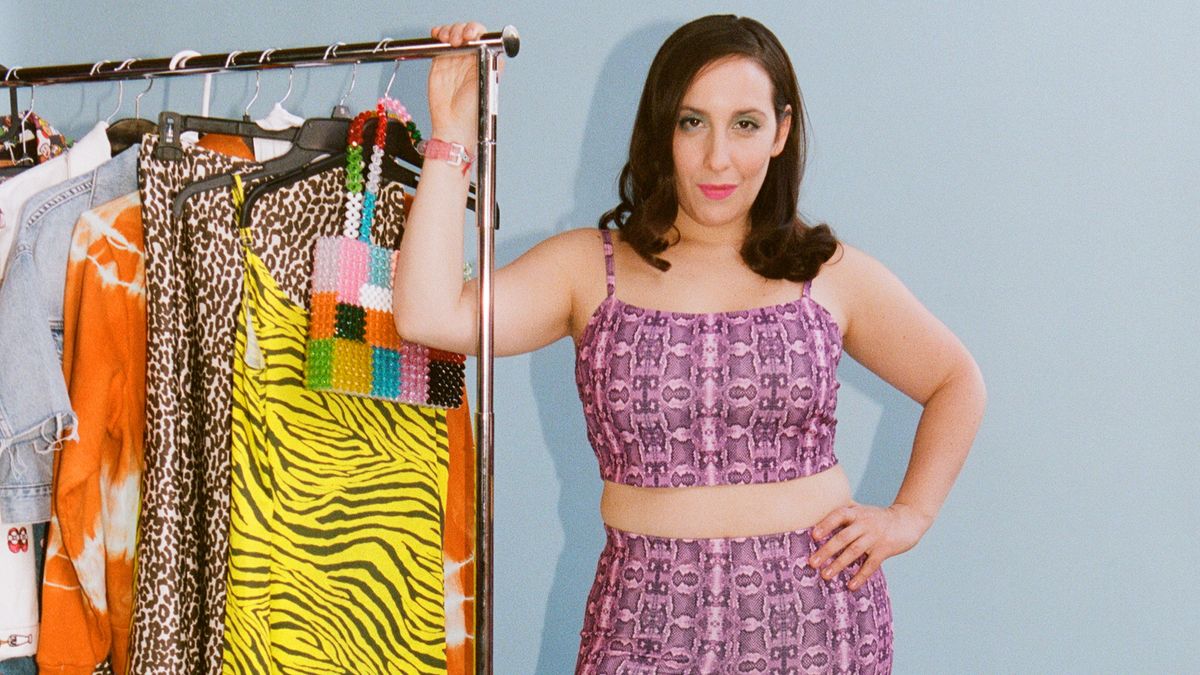 Fashion
This Writer Turned a Time Capsule Into a Publication
Capsule 98 went from an Instagram sensation to a podcast and editorial site.
It all started when
Randi Bergman
discovered a time capsule she had created at the ripe old age of 13. The internet became fascinated as the writer and editor unpacked its contents via Instagram—so much so that the story ended up on Buzzfeed,
People
, and
Coveteur
(duh). "The idea was to follow a year in the life of the capsule, which traced 1998 from January to December," Bergman tells us. "The account went viral and was even featured on
Good Morning America
with Kate Hudson, where she shaded the selections on my mixtape [
laughs
]. Every time I talked about the capsule or nostalgia with anyone, the interest in the topic was evident. People's eyes light up, and everyone loves to share a hilarious memory. It's just so relatable!"
---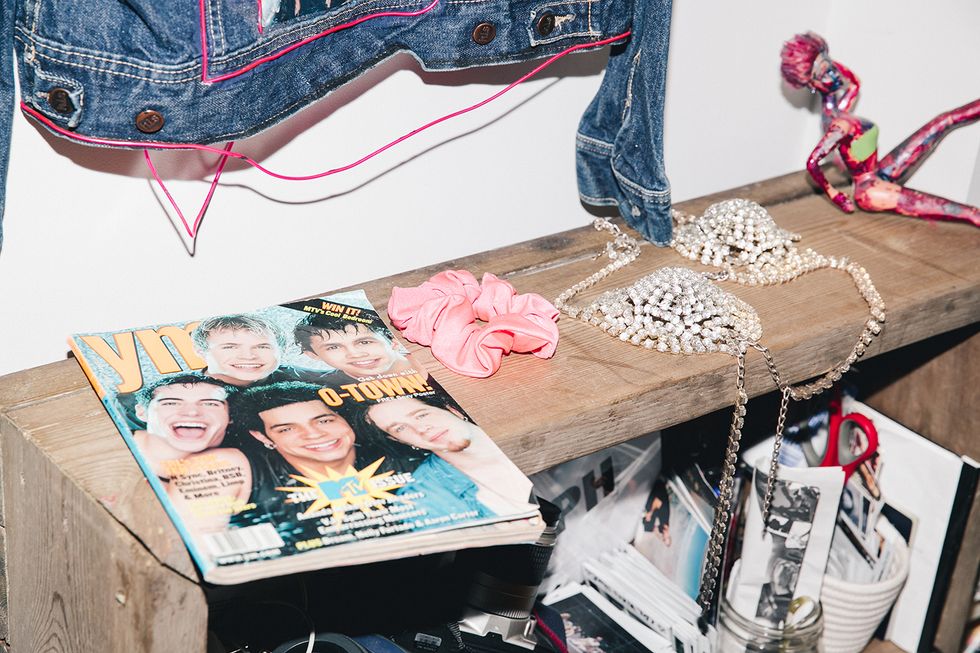 Photo: Renata Kaveh
It led to a light-bulb moment for Bergman, and now Capsule 98 has been turned into a podcast and a full-fledged online publication in which she interviews celebs about their favorite '90s nostalgic pieces. "The idea [for the podcast] was to interview celebs and friends who lived through the '90s, whether as a kid or an adult," the writer explained. "I love podcasting, but seeing as I come from a fashion editorial background, a website seemed the natural next step—a place to explore the theme of nostalgia from a visual and written perspective."
And so
capsule98.com
was born with a series titled
"
Bedroom Diaries,
"
in which the likes of Leighton Meester, Donté Colley,
Chloe and Parris Gordon
, and Miss Mo
ç
o have been featured. "It's a photo series that goes deep into the childhood spaces and minds of inspiring creatives, as photographed by fashion photographer 
Renata Kaveh
. It's stylish voyeurism, with a touch of adorable dorkiness." When asked who a few dream people to feature would be, without missing a beat, Bergman rattles off, "Jonah Hill and Beanie Feldstein (together), Diana Ross and
Tracee Ellis Ross
(together), [and] obviously Drake."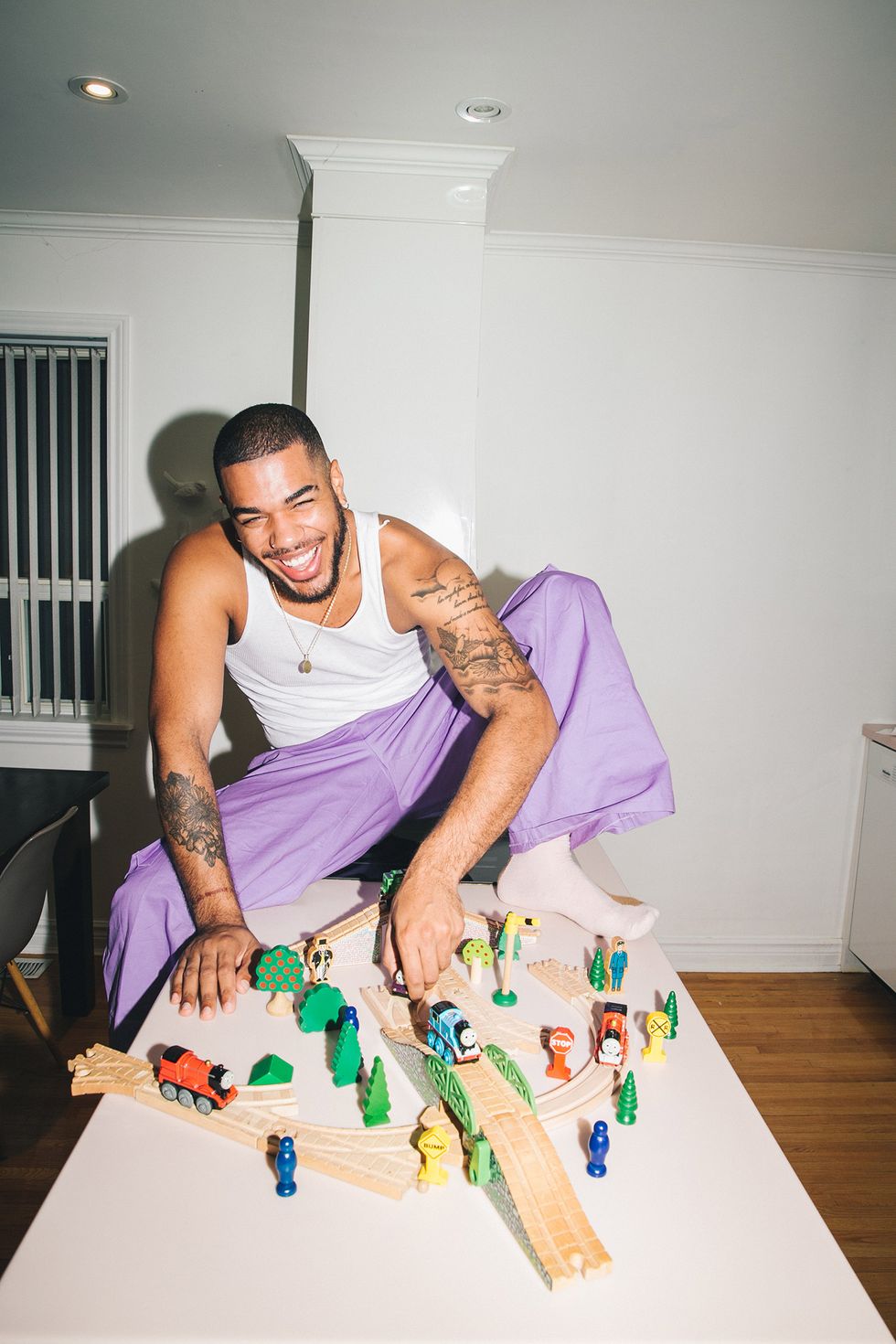 Photo: Renata Kaveh
Obviously we wanted to know a few of her favorite memories from growing up in the '90s, as well. "I remember being obsessed with documentation (hence the time capsule) and just generally being obsessed with everything that I was into," she spills. "From the Backstreet Boys, who I'd line up at 6:00 AM to see, to
Titanic
, that I'd [watched] like eight times." And it turns out that she's held on to more than just the time capsule: "My diary is an absolute treasure trove," Bergman continues. "I also still wear a few outfits from that era, specifically a floral water print dress that was a classic circa summer '97."
Her affinity for the '90s caught the attention of Hudson's Bay fashion director Tyler Franch, who asked Bergman to create a capsule collection (no pun intended) with Canada's well-known department store. "[He] was working on a nostalgia-themed pop-up for the store," she says. "The collection that came out of the collaboration is a mix of inspiration from my favorite pop culture moments and my closet. A lot of the [pieces] are inspired by my favorite '90s moments. For example, the crystal dress is inspired by the exact shade of iridescent aqua blue used in Versace's fall '96 collection that was worn by Nomi Malone in
Showgirls
, one of my favorite movies. Others are inspired by some of my favorite pieces in my closet."
Bergman has fully embraced the
'90s resurgence
in the fashion industry, and she's clearly making her own mark amidst it all. Before we finished our talk, we had to ask if there was any trend she wished had stayed in the '90s. "No, but the mid-2000s is pretty challenging…" Agreed.