How to Shop Like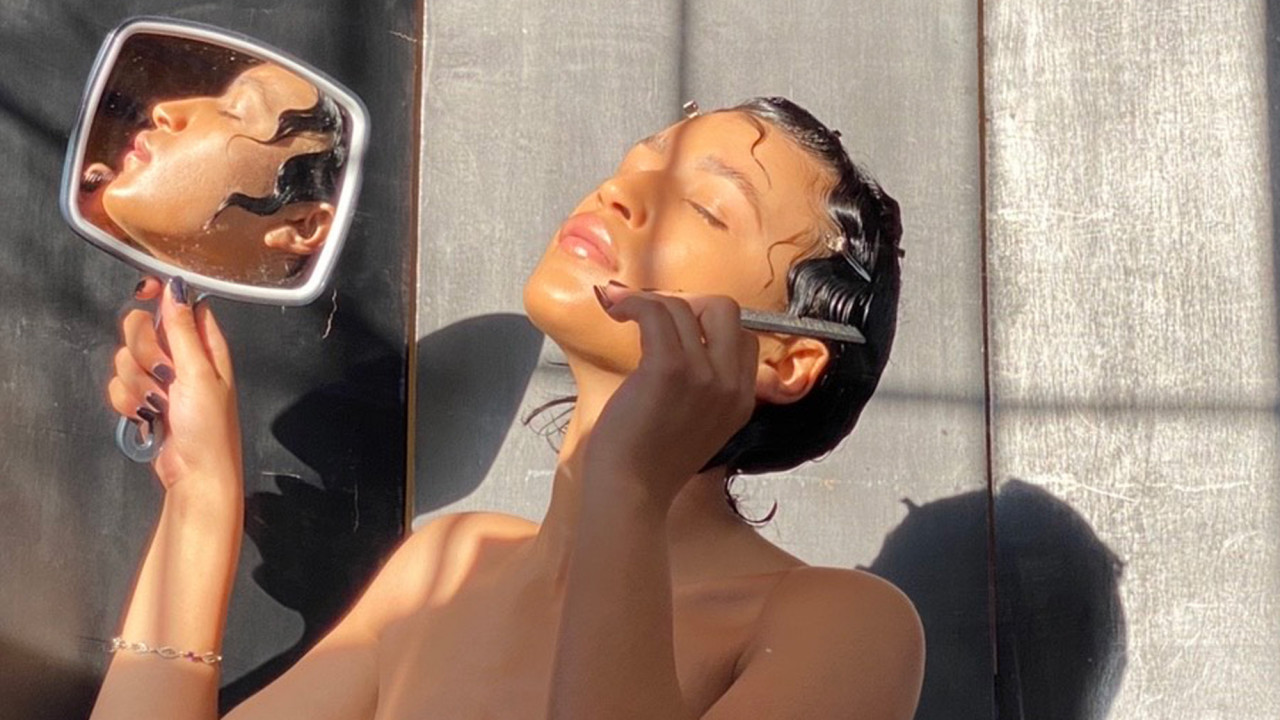 How to Shop Like Model Ciarda Hall
The beauty takes us through her cabinet and shopping habits.
Introducing How to Shop Like, a new series that dives into the shopping habits of our favorite tastemakers.
Show us any photo of model Ciarda Hall, and we'll start nonstop complimenting her silky, poreless skin—we've sort of been obsessed with her ever since she graced the Yeezy runway. Since then, the Irish-American model has been spotted on the runways for the likes of Savage x Fenty, Alyx, and Kim Shui. Wanting to get the inside scoop on every single product Hall uses, we reached out to the model, and thankfully, she obliged.
Can you walk us through your skin-care routine?
"It's really simple. I wash my face every morning and night, and then I'll moisturize or do a mask depending on what time it is. I love a charcoal mask! I also pretty much only drink water."
And what about your hair-care routine?
"My hair is naturally curly, so I wash it with Shea Moisture Coconut & Hibiscus shampoo and conditioner. But since I cut my hair short, I've been obsessed with finger waves. [I] also love a ponytail mohawk moment. I'm always playing with my hair and switching it up."
What are some of your go-to beauty products?
"Eco [Styler] Gel, a comb, hair clips, and black eyeshadow if I'm going out."
If you're in a rush and only have time to use two products before running out the door, what do you reach for?
"Eyebrow gel and mascara."
Do you have an abundance of products in your cabinet, or only the essentials?
"Essentials only!"
What is the one product you typically splurge on?
"I don't really splurge on beauty products. Everything I use is typically pretty cheap."
What store or online retailer do you frequent for beauty products?
"Walmart. Oops."
Are you a compulsive shopper, or do you take a few days to think things over?
"I wish I took a few days to think about some of my purchases."
What's the craziest thing you've ever tried in the name of skin care or beauty?
"I have hooded eyelids that I used to think were so ugly, so I ordered eyelid tape off of this really low-key website. $1.99 for like, 800 pieces. Didn't work. Turns out hooded eyelids are actually pretty unnoticeable, and almost half the population has them."
What products can we always find in your purse?
"Mini Vaseline, hand sanitizer, and maybe black nail polish."